Let's review some of the best affiliate marketing tools to increase your conversions and income.
The world is taking different directions and has deviated towards digital assets. People are more concerned with building the economy by e-commerce. There are many ways by which a person can make money online. Small online businesses have made directions for a man to establish themselves.
They can surpass any extent to promote their companies and elevate the quality of their products. In this hunt, they forget about the best ways of selling products online. It is because they are not aware of the methods by which they can enhance their customer traffic.
They need to know about affiliate marketing. It is one of the best ways of selling products online by giving commission to an external website. It is the second biggest digital revenue for publishers, only behind Google AdSense. They offer you an opportunity to enhance the traffic of customers for your business.
As the world is more towards online business and money, it is essential to have broad knowledge about affiliate marketing. It is the way of developing ease for all the customers and the business holders.
You can run an online business at its best by associating with any affiliate marketing tool. These tools offer you an opportunity to run your business by making a contract with them. In this contract, the business owner has to follow some rules and regulations. They give a specific percentage of the income to the affiliate marketing tool according to the sale of their products.
The benefits of affiliate marketing tools attract millions of business holders. It must have arisen a thought in your mind to make a good linkage with a tool for affiliate marketing that suits you the best.
The 19 Best Affiliate Marketing Tools and Software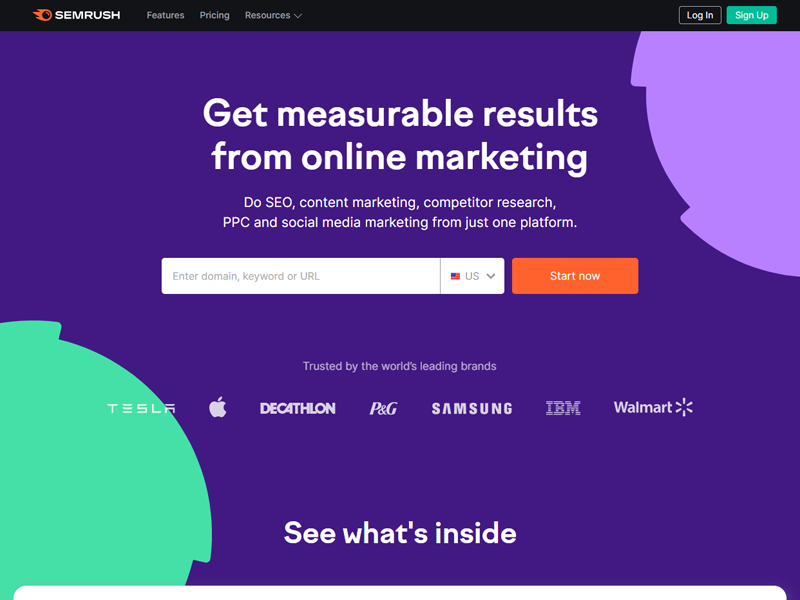 SemRush is an online visibility management platform. For keyword research, SemRush is one of the best options. Fixing SEO errors and analysis of competitors are their mesmerizing functions that attract people towards it. Every business holder needs to have SemRush.
It handles content with ROI of the highest level and analyses issues in SEO pages.
Top-performing competitor: SemRush provides us with all the data about the competitor. They have recorded a list of top-performing competitors.
Keyword ranking: They update the keyword ranking of the very customer after one week.
SEO audits: They do their best to avoid any risk to the search ranking of any business holder. For this, they run SEO audits and watch the issues and problems of the website.
Price
Pro: $119.95 per month (trial for free)
Guru: $229.95 per month (trial for free)
Business: 449.95 per month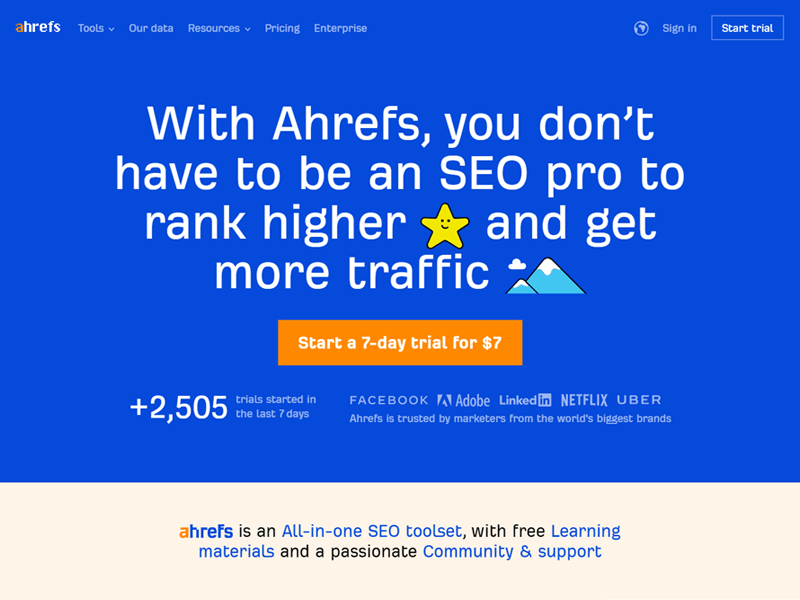 Ahrefs is an affiliate marketing tool that has many features similar to that of SEMRush. As SEMRush offers more importance to on-page audits and content analysis, Ahrefs prefers backlinks.
They provide every detail about backlinks about lost and new data. In-depth information about broken pages and the growth of competitor backlinks is their primary emphasis. Ahrefs is also a great SERP tracking tool.
Best for high-traffic sites: The competitors of larger sites can own Ahref as their affiliate marketing tool. The services are ideal for such competitors.
Free trials: Ahrefs offers free trials to all its customers to satisfy themselves with its service.
Reviewing different sites: Ahrefs reviewed both new and lost backlinks. They also check competitor link profiles.
New content ideas: They provide the owners with new business ideas
Price
Lite: $99 per month
Standard: $179 per month
Google Adsense is the most famous and well-reputed tool for affiliate marketing. They have all those features and specs that one could desire.
They allow people to set the system for different ads that other websites can use. In return for using these ads, they have to pay for it.
Various payment methods: They receive payments based on the cost per impression and cost per click.
Performance report: For the ease of their customers, they generate a detailed report of their performance.
Revenue sharing program: They allow the customers to choose the revenue sharing program between them and Adsense.
Price: Participation in Google Adsense is free. However, the price per click is $1 to $2.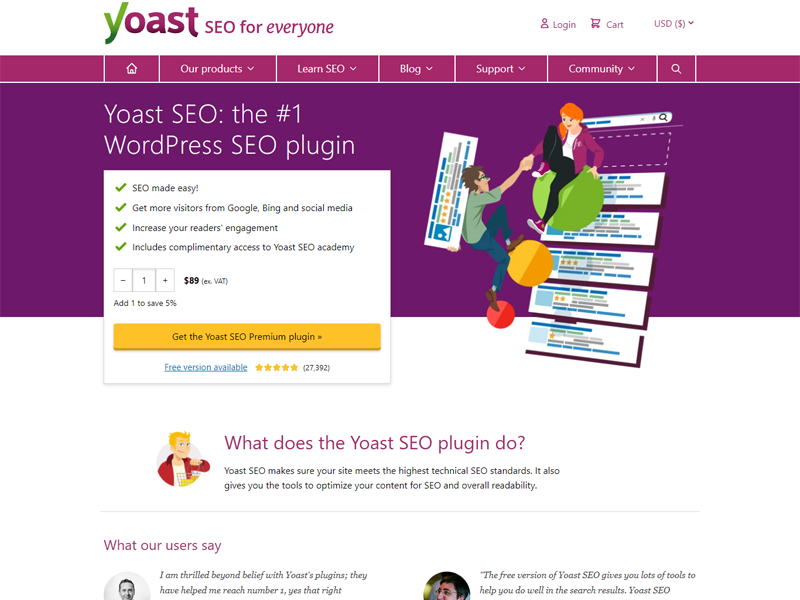 Yoast is the first SEO plugin, and its renowned name has proven this fact. To get advanced SEO functionality, you can have easy access to Yoast. Its features and specifications are fantastic.
Customer care: Yoast provides 24/7 customer service. Especially, their advanced plans offer these services. They also provide advanced management options.
Customization description: Title tag and Meta description customization make it stand out in the market of affiliate tools. Meta robots' customization is another famous spec. Sitemap creation and canonical link customization are some other customizations.
Price: The premium of the Yoast is $89 per year.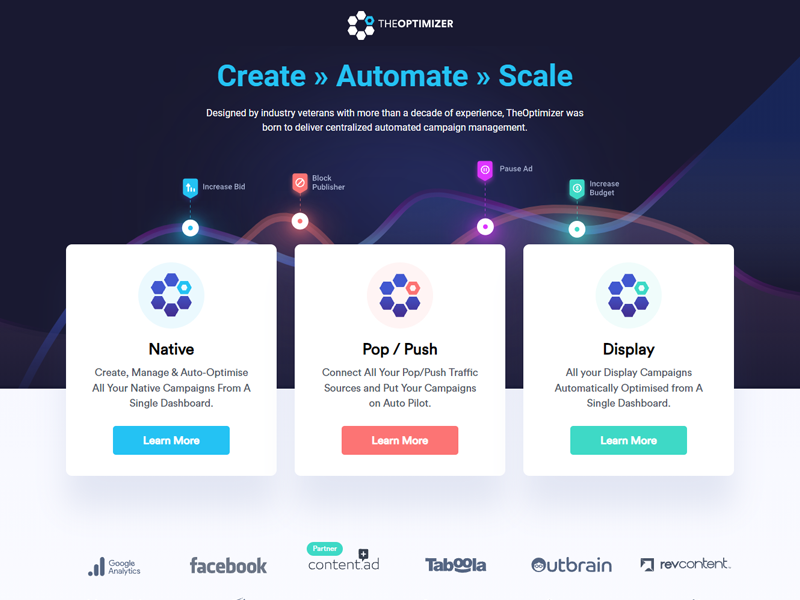 The Optimizer is an analytic affiliate tool you can select for the victory of your small online business.
It can optimize and automate your Ad campaign and take you to the highest levels of success.
Customer care: They have efficient and user-friendly staff and try to manage every problem faced by their customers.
Affordable and easy to use: The Optimizer is convenient to use, and the prices of different bundles are low. It enhances the chance of people opting for this.
Price: Trials for the Optimizer are free. You can subscribe to their pro and premium deals in an affordable range.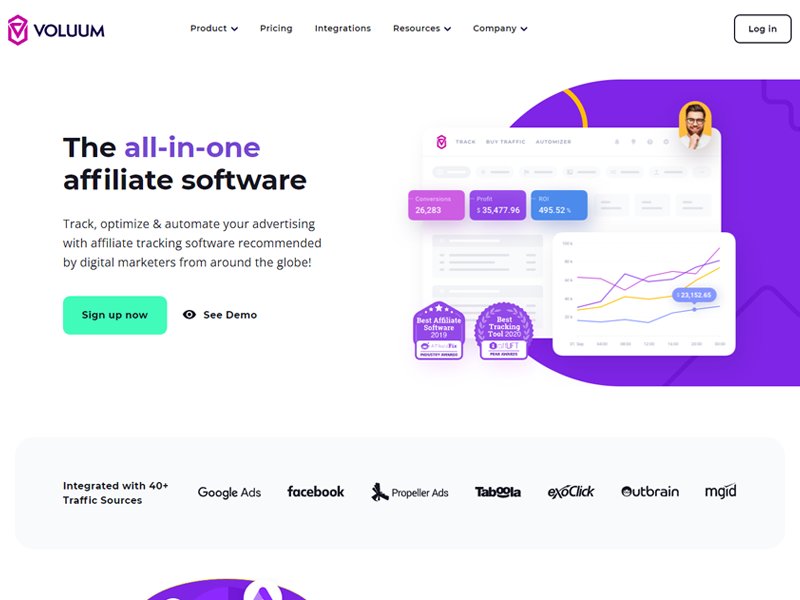 Voluum is an affiliate tracking software that offers all the attributes and specs that one affiliate marketer can desire. All of its features and specs are amazing. For beginners, it is an efficient option. The price of the monthly bundle is also low, and anyone can afford it. To make your services rank on the top chart, Voluum.com is an excellent choice.
Reporting tool: The top feature of Voluum.com is its reporting tool and the functions associated with that.
Page visitor services: Voluum.com offers 20 standard and ten custom data points to the visitor of their page. It enthralls customers towards it.
Tracking pixels: Voluum.com provides direct tracking pixels. These pixels include CPC, CPM, and CPA cost models.
Price: They have unique plans available that are classified based on features and attributes. Their plans start at $69 per month.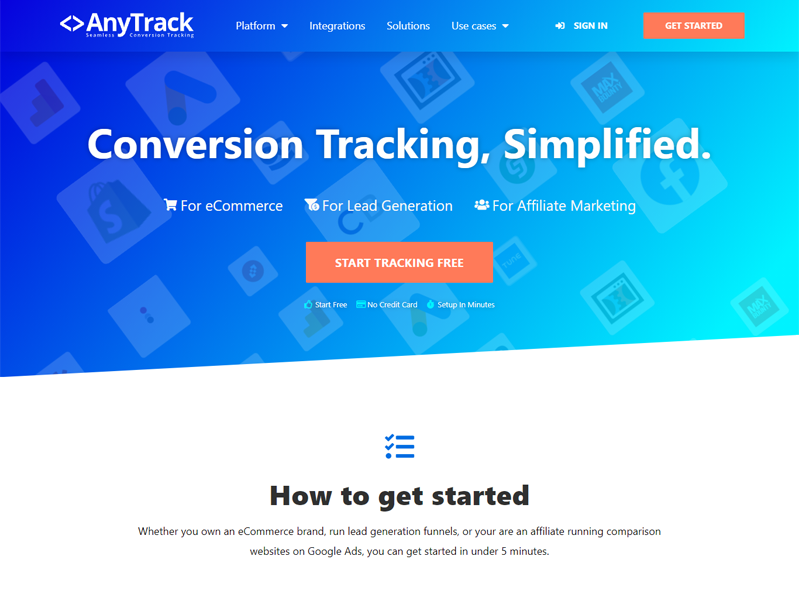 AnyTrack is an affiliate marketing tool that efficiently helps marketers improve their campaigns. Through this program, you can track and sync your conversion data. It is possible by using e-commerce platforms, affiliate networks, and the entire marketing stack.
Smooth Integration: It has smooth integration with over 50 affiliate networks. This software includes TUNE, CAKE, and ClickBank.
360 business view: You receive a 360 view of your business through AnyTrack affiliate marketing tools.
Impression tracking: You can also access and track the impressions and engagement on your blog.
Price
Free: Up to 5,000 sessions per month ($0)
Basic: $50 per month
Personal: $150 per month
Advanced: $300 per month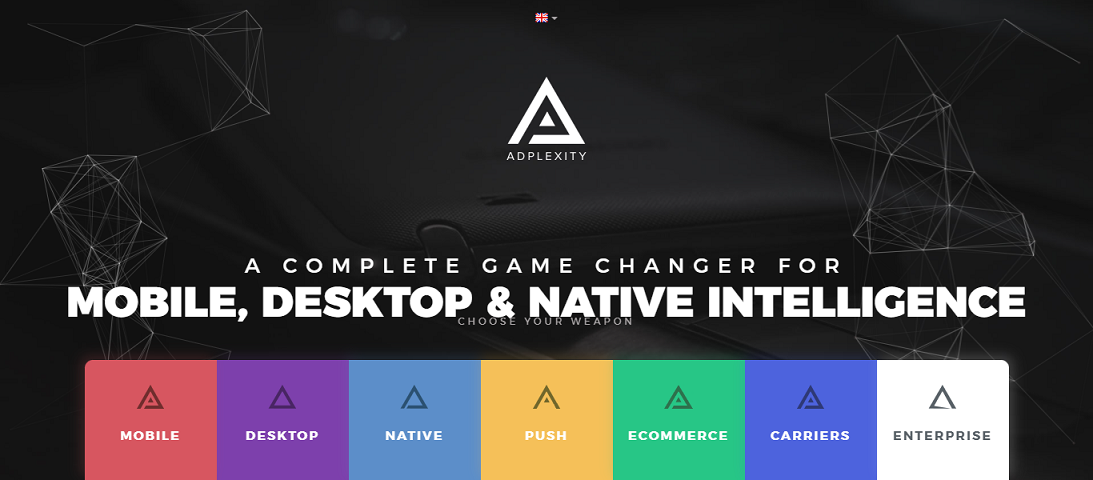 For ad intelligence, Adplexity is a well-known affiliate tool. Adplexity has offered its super-brilliant services to the world for a long time. They have made their reliable name in the market for affiliate tools through efforts and hard work. The quality of their service is proof of their actions.
Tracking of competitors: Fidelity offers the services of monitoring the competitors of profitable ads. They also have recorded data on the competitors of e-commerce products.
Options for traffic needs: They provide options for desktop, mobile, and other opportunities to your traffic. This feature is for your ease and your customers.
Price: Calculated from the services they facilitate for their customers, their plans are inexpensive. Per-user, they demand $199 per month.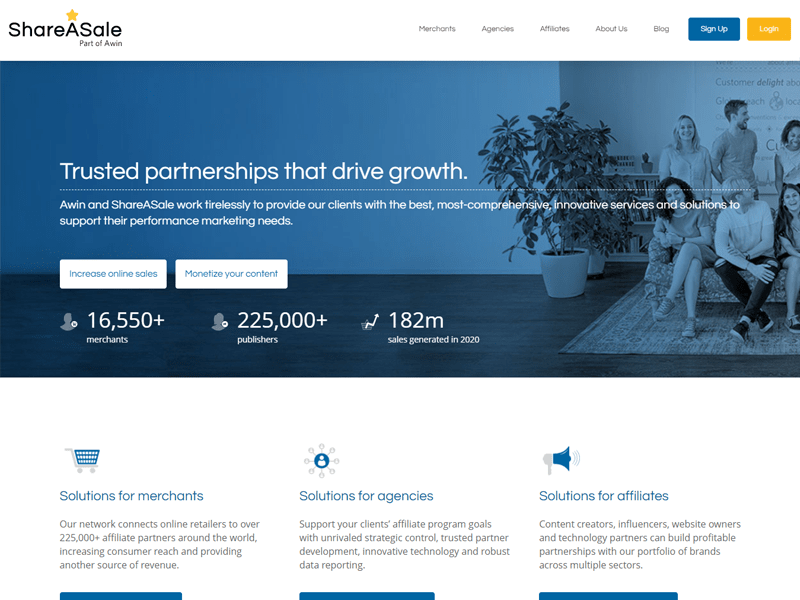 In affiliate marketing, there is a need to form relations with different websites to increase sales. To develop an affiliate partnership, ShareASale is the best choice. It is the go-to resource for these relations.
Help in driving sales: This platform helps develop a reliable connection between advertiser and publisher. In this relationship, the advertiser gets paid for increasing sales for the publisher.
Inexpensive Services: To start any business, ShareASale is a reliable option, and many professionals recommend it. It is because its services are inexpensive but efficient.
Affordable commission: Commission according to the sale is not too high. Everyone can afford this marketing tool at the start of their business.
Price: It costs $660 to join the ShareASale.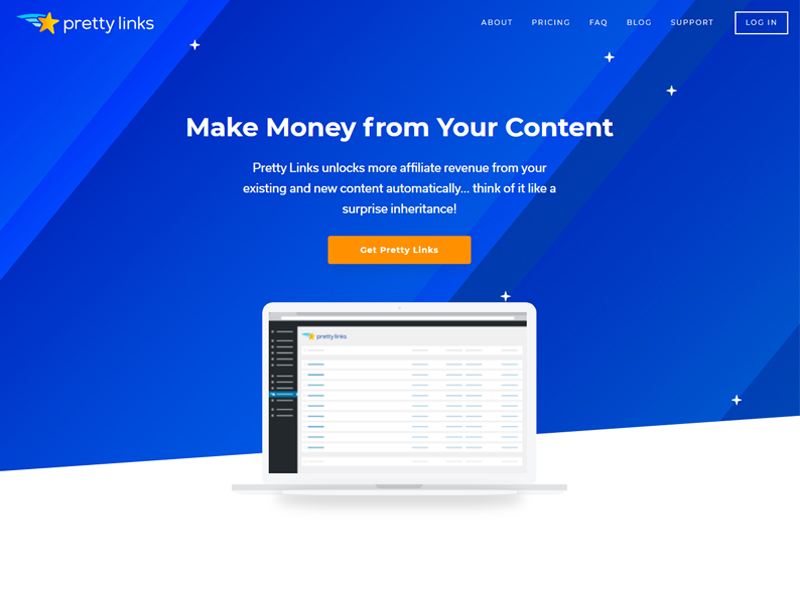 For the users of WordPress, Pretty Links is the right option for manage affiliate links. The function of simplifying longer links into small ones is an efficient service. The demand for Pretty Links in affiliate marketing is increasing because of its practical benefits and aspects.
Advertise your brand: It can do all the actions to advertise your business to make it successful. Best advertising by Pretty Links assists your business to flourish.
Link monitoring: They facilitate their clients to monitor their links—this aids in getting an idea of their quality of products and reviews by the clients.
Cloaking feature: In this feature, you have a right to use your links in the campaigns where you promote your services.
Price: You can get their beginner services by paying $118 per year.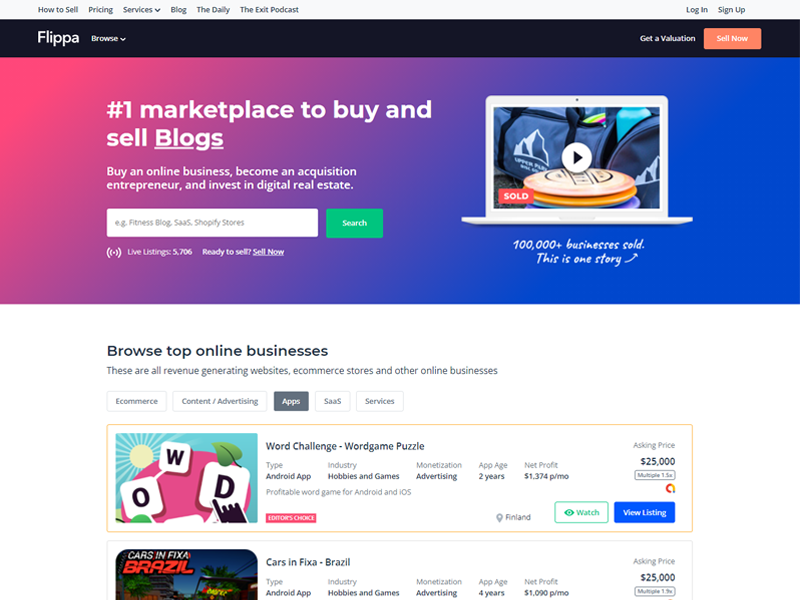 Flippa is an essential tool that has attracted many people to opt for this. It is the best tool to purchase an online business or sell it . It acts as a marketplace to auction different websites from different individuals. To start SEO growth, they recommend their customers to buy sites with strong backlink profiles.
Full backlink audit: Flippa recommends running a full backlink audit before getting a domain. It is to ensure that black hat SEO practices do not inflate it.
Flippa is also a great domain appraisal service that can help you evaluate your domain.
Price: Flippa takes 5% fee on the sale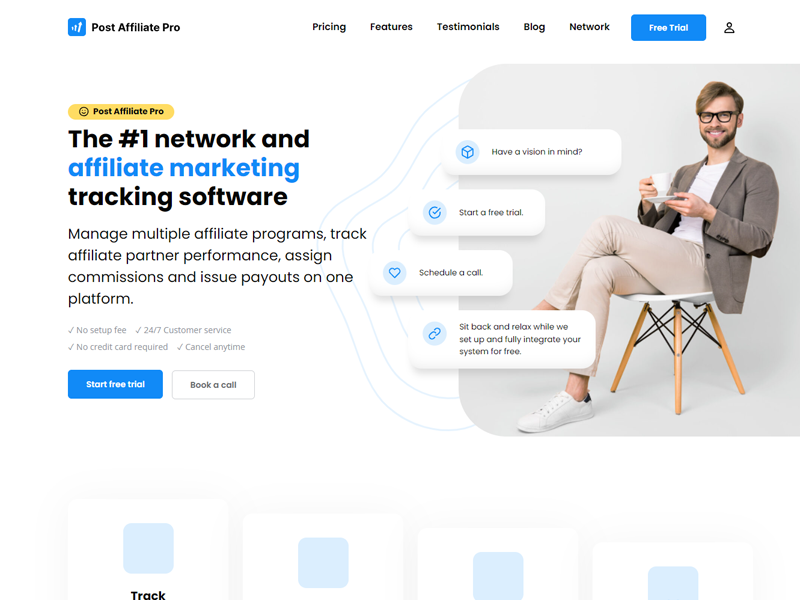 Getting your business started from Post Affiliated Pro is the best part of the business. They have all those services that can make the path to success in online business more accessible. They give you all the options to manage and run your business to the peak of victory.
Customer care: They provide 24/7 customer care for the help of their clients. They ensure the satisfaction of their users.
Exceptional features: All of their attributes and specs are amazing. However, the best of them are fraud protection, accurate tracking, and a customized structure for commission.
Price: You can run their services free of cost for the first 24 days. If you are interested in their pro bundles, pay $97 for one month.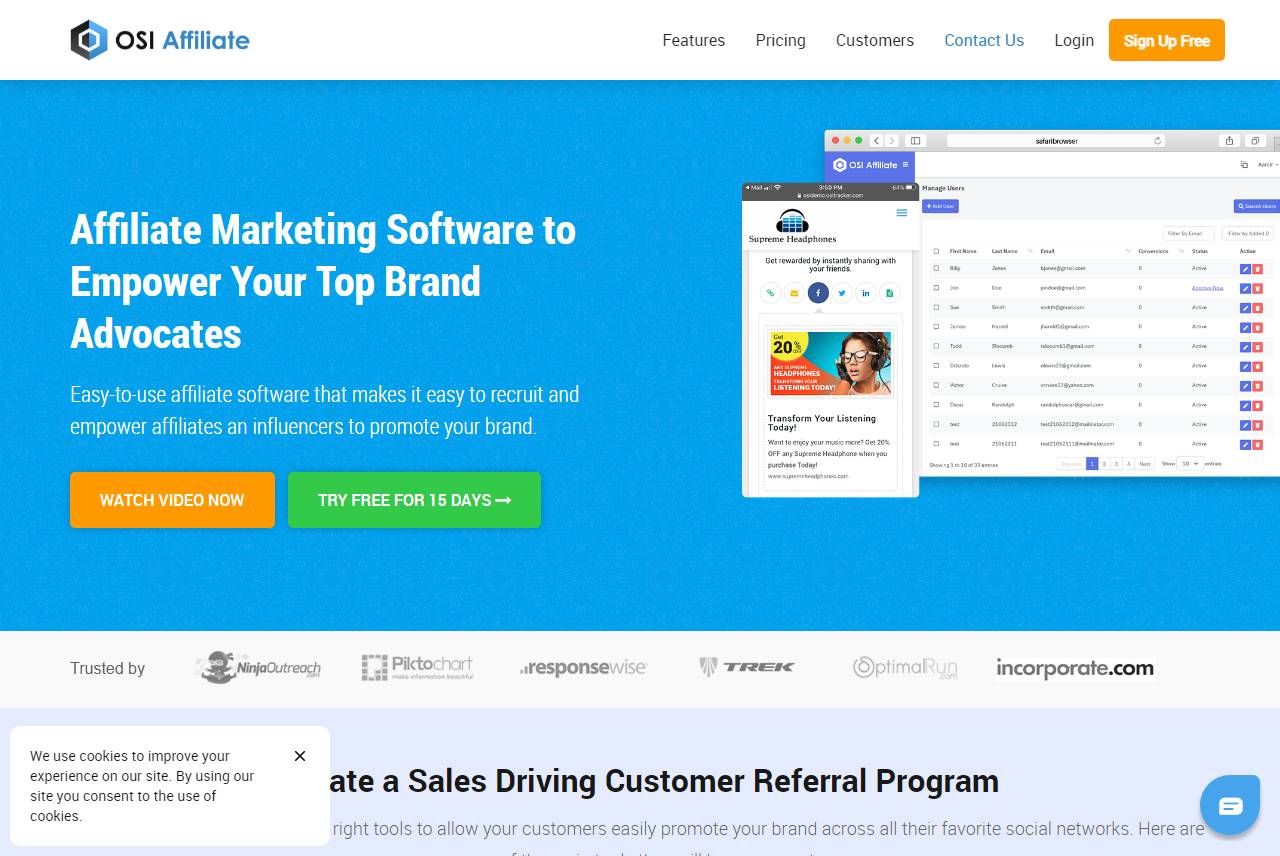 Another easy-to-use marketing tool is OSI Affiliate. It has managed its features to thrive the growth of the business. They also aid in optimizing referral marketing. Selecting OSI affiliate as your affiliate soft can fulfill your desires related to the features it offers.
Easy brand promotion: You can promote and publicize your brand through Omnistar in the best and easiest way. You will also observe an increase in sales.
Price:
A free trial for 15 days is the option that makes people think about it. They have their deals categorized in options.
Basic hosted: $27.003 per month
Premium hosted: $47 per month
Server install: $297 per month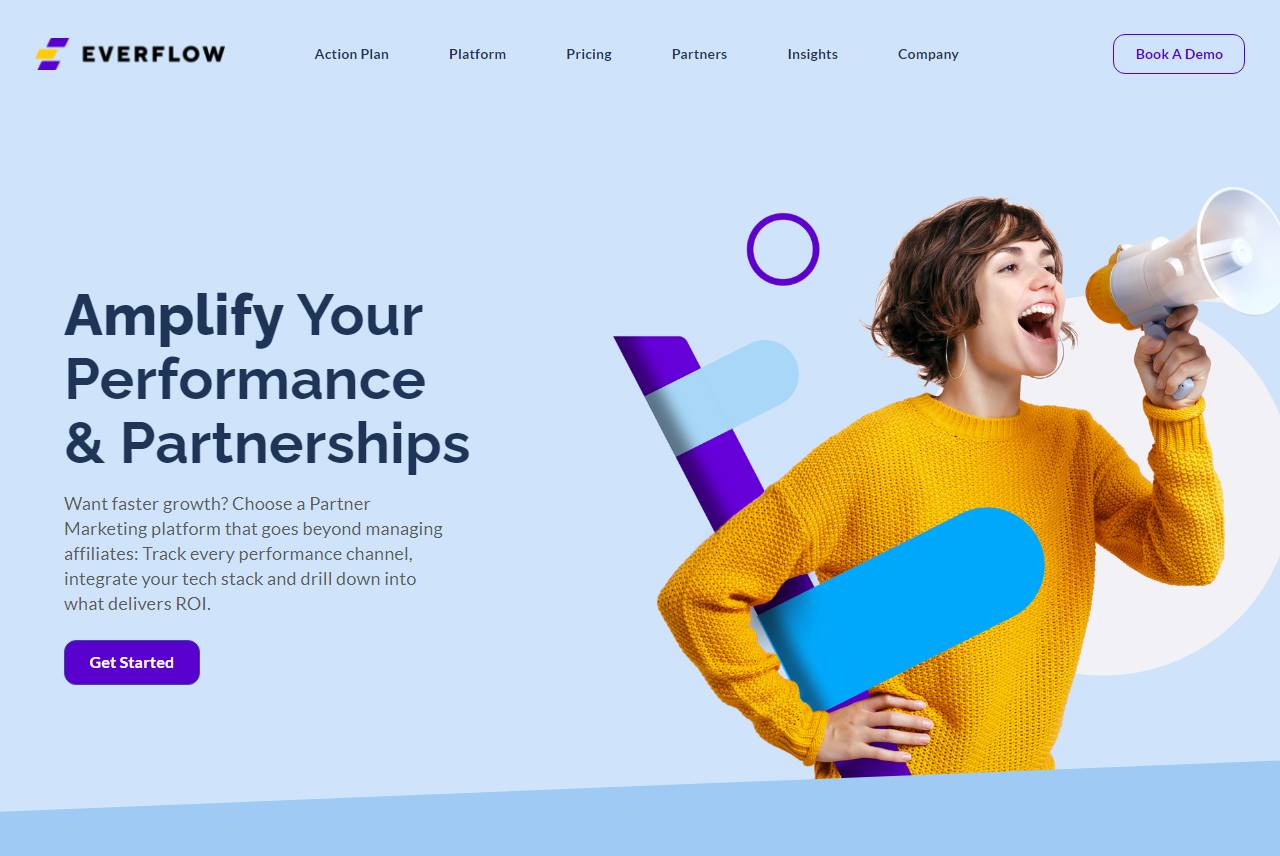 Another tool for affiliates marketers that has marked the line of success through the resources for users is Everflow. Many customers select this as their affiliate management software because they understand the favors they are offering.
Real-time affiliate analysis: They elevate the level of ease to get the history and track of the success of your marketing campaign. It is with the help of real-time affiliate analysis.
FlowXchange feature: This feature provides full controls to business holders using Everflow. It is by the rule engine and also automates the campaign in return.
Price: Everflow offers the services of a free trial for the first 30 days. After that, you can subscribe to their plan as per your need, and their prices start from $200 per month.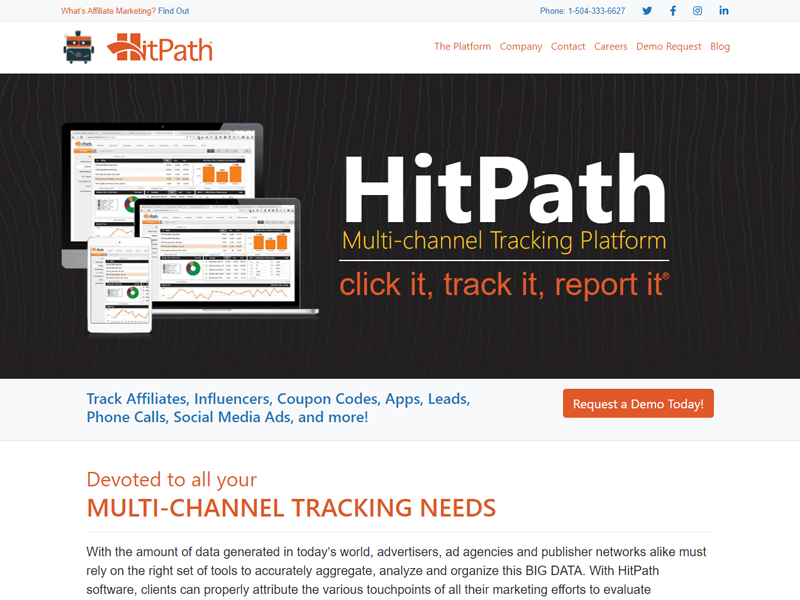 A multi-layered tracking affiliate tool, HitPath, has reached high standards in the market for these tools. Many other affiliate marketing tools are thriving day by day because of the quality of their features and services. The connection form between the clients and the publisher is very effective and user-friendly.
Exquisite services: HitPath is all set to offer the best services to its clients. These include cross-pub campaign accelerator, real-time tracking, and affiliate management.
Customization: The feature of HitPath captivates most of the customers. They allow the users to customize elements of their choice.
Price: They offer a free trial for 30 days. After that, pay $1500 per month to avail of their services.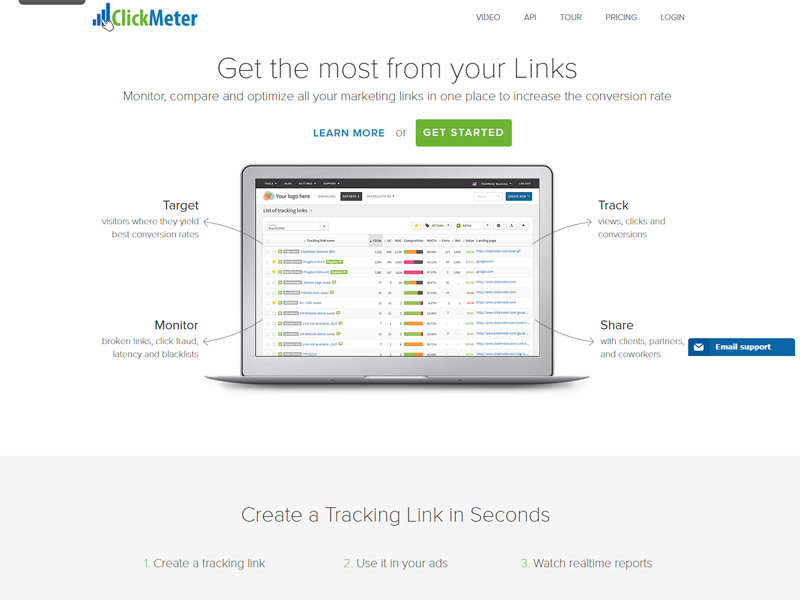 No doubt, ClickMeter is an ideal affiliate tracking tool that allows its entire user to get a favor from their resources. People who will bring their business started can select this option.
Monitoring and comparing: This feature helps to increase the conversion rate.
Real-time report: You can generate real-time reports by using ads.
Report sharing: You can share your success reports with your clients from ClickMeter.
Pricing: They have different deals according to the features and aspects. Their services start from $19 to $149 per month.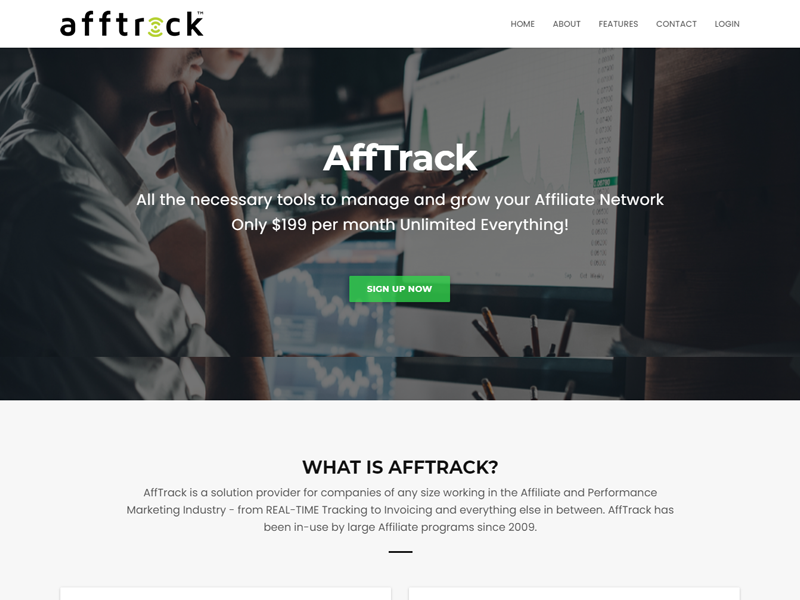 Being the collection of mesmerizing favors for the clients, AffTrack is considered an elite tracking affiliate marketing software. Their services are the reason for their success in the affiliate tool markets. Their functions have made them fall on the list of best affiliate marketing tools.
Unlimited clicks: It provides unlimited clicks to all the packages. It is the only tool that offers this service.
Affordable price: The best thing about it is their prices. They have a very standard price structure that a small business owner can even feel easy to subscribe it.
Pricing: They offer complete services with all the features included for $1 for three months.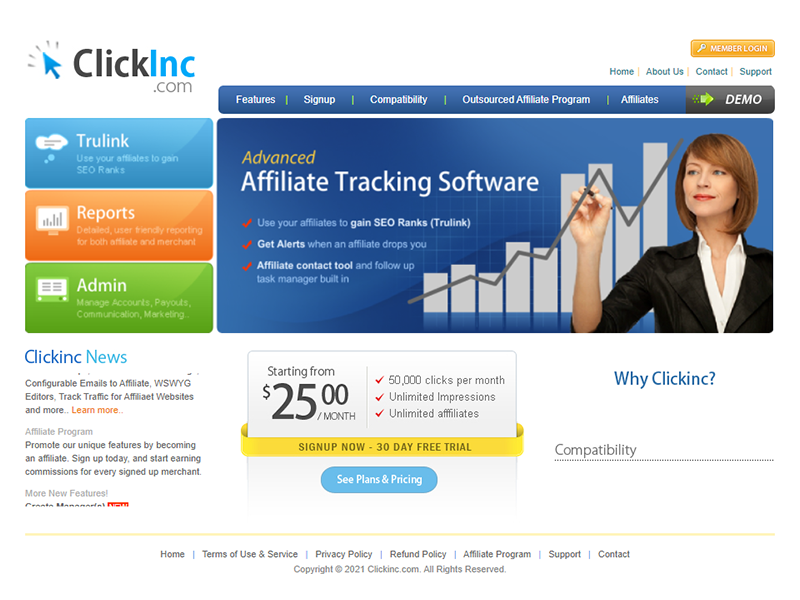 Clicking is a powerful affiliate tracking tool. To provide the best experience to its clients, it has the utmost attributes. Most business owners choose clicking because their services are reliable and efficient.
Built-in tools: Affiliate contact tool, an alarm when you drop by any affiliate, and many others are the built-in tools of ClickInc.
SERP ranking: The opportunity to gain SERP ranking is the crucial feature of clicking.
Tracking features: clicking can track everything from URLs.
Price: You can apply for free demo usage of this platform by requesting them. Clicking provides free trials for 30 days, and after that, $25 is the payment for their starting plan. Pay more for pro and ultimate plans.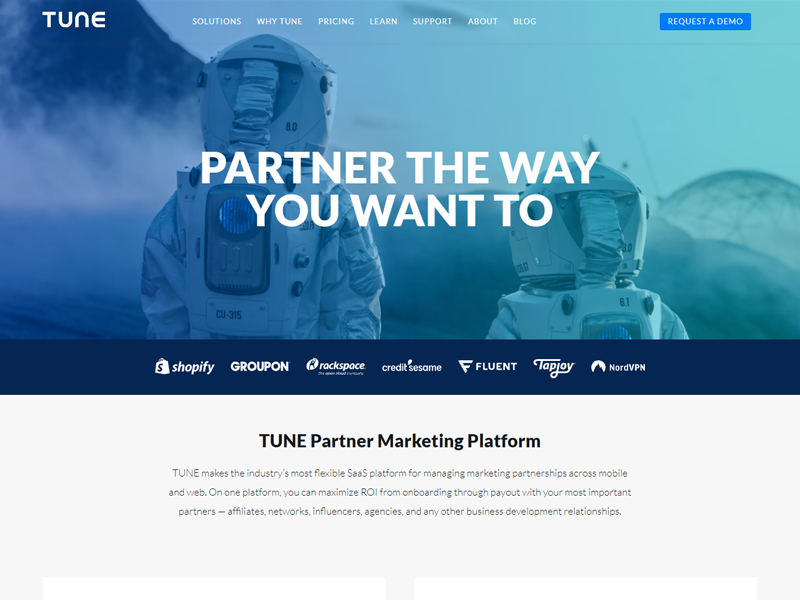 An partner marketing platform on which you can rely, without a doubt, is TUNE. TUNE is very famous for being the combination of the best features and quality services. Any advertiser can select this as their affiliate marketing platform because the favors it offers are incredible.
Tracking Metrics: 99% tracking uptime and great tracking metrics made them the choice of millions of people all over the globe.
Insights and processes: TUNE is famous for offering the services of detailed insight and help in purchase processes.
Client accounts handling: TUNE is a leading affiliate marketing tool that is beneficial for those firms that handle clients' accounts.
Price: Starting from $279 per month, TUNE has made itself the collection of fantastic services. Free trials for customers are another best option.
FAQS
What is Affiliate Marketing?
Affiliate marketing is a smooth and efficient way millions of companies advertise their products and services to consumers. For this purpose, companies compensate third-party publishers or marketers for generating traffic for the company's products. Digital marketing, cookies, and analytics have made the affiliate marketing industry worth billions of dollars.
There are three types of affiliate marketing:
Unattached Affiliate Marketing
Related Affiliate Marketing
Involved Affiliate Marketing
Such publishers are affiliates, and they receive a commission fee for their marketing services. Affiliates promote the product or service by placing ads on their app, blog, or website. Companies pay affiliates per sale or even per click or impression.
Affiliate marketing has proved highly beneficial for many firms. It allows access to a broader marketing and increased sales. It is the perfect solution when looking for low-cost yet impactful marketing. However, there are some cons to affiliate marketing too. Companies can become the target of fraud or theft.
Which are the essential tools for Affiliate Marketing?
It is a must-have of some essential tools when handling affiliate marketing. When supervising something like affiliate marketing, you tool that targets the right audience and drives good traffic.
It is where ShareASale jumps in. Their specialty is to help you create healthy relations with many websites to enhance the sale number. Through this, you can get connected with the publisher or advertise smoothly. The bonus point is that ShareASale is affordable yet efficient.
Next up, we have Yoast. If you are searching for a tool to boost your SEO functionality, then Yoast is the perfect option for you. Their features will leave you with eye-opening outcomes. It is a free tool! Their customer care is available 24/7 on the paid version to avoid any inconvenience. This advanced redirect manager enables you to redirect and remove broken or 410 pages from search results.
Which is the Best Affiliate Marketing Tool?
To make picking the best affiliate tool is easy for you, we have shortlisted the above list. These tools serve many top-class features, which will increase your sale rate dramatically.
The first best tool is SemRush. It highly deserves this place because it is the best tool to rely on for keyword research. Its efficient features allow you to fix any errors in your project. Besides, they also monitor your keyword rankings each week. It is a vital tool for every business marketer.
The second best affiliate marketing tool is Ahref. It focuses more on providing information on backlinks, which proves to be helpful. Their free trials are available for customers to try their excellent services for free of cost. In addition, their management suggests hundreds of innovative business ideas. It is a win-win situation. If you are a large-scale firm looking for the best software, then Ahref is the ideal one for you.
Conclusion
The above given best affiliate marketing software are the best options for any affiliate marketer. Professional marketers and teams test and prove them. These tools offer competent tools to monetize traffic and gain an increase in sales. They also help you save a lot of time. These are designed in the first place to provide convenience and relaxation to digital marketers. In addition, some of these tools also offer free trials to get an overview of their features and functions. It is solely for the customer's ease.
The mentioned platforms offer a wide range of essential and helpful features to monetize traffic. It includes features like fixing SEO errors, connecting publishers and advertisers, providing additional data on backlinks, competitive content analysis, keyword research, spell-checking, and optimization of ads. These tools will allow you to promote your products or services conveniently.
So for this purpose, try the mentioned best affiliate marketing software so you can excel in affiliate marketing in no time. With increased traffic, you can build a community and earn online income smoothly and surely.

As one of the co-founders of Codeless, I bring to the table expertise in developing WordPress and web applications, as well as a track record of effectively managing hosting and servers. My passion for acquiring knowledge and my enthusiasm for constructing and testing novel technologies drive me to constantly innovate and improve.
Expertise:
Web Development,
Web Design,
Linux System Administration,
SEO
Experience:
15 years of experience in Web Development by developing and designing some of the most popular WordPress Themes like Specular, Tower, and Folie.
Education:
I have a degree in Engineering Physics and MSC in Material Science and Opto Electronics.