Unmanaged dedicated servers are highly preferred by advanced users who want full control over their server. Not all providers offer such servers. Below, I'm listing some of the best providers who offer this service.
Read More: Best Managed Dedicated Servers 2023
The Top 5 Best Unmanaged Dedicated Servers
| Provider | Starting Price | OS Options | Control Panel | Support | Uptime Guarantee |
| --- | --- | --- | --- | --- | --- |
| DigitalOcean | $5/month | Linux, Windows | cPanel, Plesk | 24/7 | 99.99% |
| Vultr | $2.5/month | Linux, Windows | DirectAdmin, Plesk | 24/7 | 99.97% |
| Godaddy | $89.99/month | Linux, Windows | cPanel, Plesk | 24/7 | 99.96% |
| OVHCloud | $67.99/month | Linux, Windows | Plesk | 24/7 | 99.99% |
| A2 Hosting | $109.9/month | Linux | cPanel, Plesk | 24/7 | 99.95% |

Droplet-based infrastructure with SSDs
Developer-friendly API and CLI tools
Diverse data center regions for global reach
Highly transparent and predictable pricing
Starting at $5/month for basic droplets
See Pros & Cons
Pros
Robust and flexible cloud infrastructure
Comprehensive documentation and tutorials
Active and supportive community
One-click app installations
Cons
Slightly steep learning curve for beginners
Limited managed hosting options
DigitalOcean stands out in the hosting world for its droplet-centric approach, offering scalable virtual machines on powerful NVMe and SSD-based storage. Known for its developer-friendly features, the platform ensures that whether you're a solo coder or part of an extensive team, you have the tools at hand to deploy, manage, and scale applications with ease.
One of the hallmarks of DigitalOcean is its transparent pricing. With straightforward monthly or hourly rates, businesses can efficiently manage their costs without the fear of unexpected fees. Their droplets cater to a wide range of projects, from small websites to large-scale enterprise applications.
Moreover, with a vast library of tutorials and documentation, getting started or troubleshooting issues becomes less daunting. Coupled with an active community and marketplace, users can find solutions and share insights seamlessly.
In summary, DigitalOcean is an ideal choice for developers and businesses looking for a flexible, scalable, and developer-friendly cloud hosting platform.

Turbo servers for 20x faster performance
Developer-friendly features
Free and easy site migration
99.9% uptime commitment
Starting at $109.99/month for dedicated servers
See Pros & Cons
Pros
Optimized servers for various CMS
Friendly and efficient customer support
Environmentally friendly – carbon neutral
Anytime money-back guarantee
Cons
Higher costs for Turbo features
Complexity in navigating some hosting plans
A2 Hosting has been a significant player in the hosting industry, lauded for its impeccable speeds and developer-centric features. Their dedicated servers come equipped with the Turbo option, ensuring up to 20 times faster performance compared to typical hosting solutions.
Whether you're using WordPress, Joomla, or Drupal, A2 Hosting's optimized servers promise a seamless experience. Moreover, their green hosting initiative makes them an eco-friendly choice, reducing carbon footprints while offering top-tier hosting services.
Another appealing aspect is their anytime money-back guarantee. While most hosting providers offer a 30-day refund policy, A2 goes above and beyond, ensuring peace of mind for its users.
In essence, if speed, reliability, and a touch of eco-friendliness are on your checklist, A2 Hosting is an excellent pick for dedicated server solutions.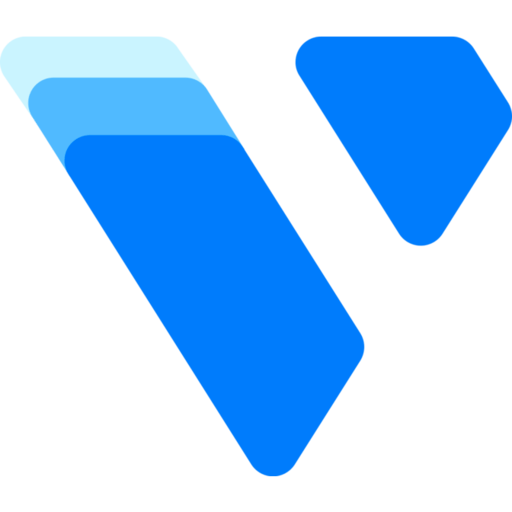 16+ data centers around the globe
Powerful compute instances with SSD storage
Simple and intuitive user interface
Fair and transparent pricing
Starting at $2.50/month for basic compute
See Pros & Cons
Pros
Fast deployment of instances
Highly scalable resources
Feature-rich API for developers
No hidden charges or fees
Cons
Support response can be slower at times
Lacks some managed hosting features
Vultr, with its expansive network of data centers spanning across the globe, has made a name for itself in delivering high-performance SSD cloud servers. Their platform promises simplicity, ensuring even the less tech-savvy can deploy a server instance within minutes.
Developers, in particular, will find Vultr's offerings enticing. With a rich set of APIs, customizing and automating server tasks becomes a breeze. Additionally, their transparent pricing model ensures users only pay for what they use without the worry of hidden fees or sudden price hikes.
One of the main appeals of Vultr lies in its scalability. As your project grows, adjusting your resources to fit the demand becomes seamless, ensuring optimal performance at all stages.
What you will get is a high performance not managed dedicated servers where you can build and customize as you want with root access.
Overall, Vultr is a robust choice for those in search of reliable, fast, and straightforward cloud server solutions.

World's largest domain registrar
Integrated suite of online marketing tools
Dedicated IP and unmetered bandwidth
24/7 monitoring and DDoS protection
Starting at $89.99/month for dedicated servers
See Pros & Cons
Pros
Easy-to-use interface for beginners
Extensive customer support channels
Robust security features
Comprehensive hosting and domain services
Cons
Upselling of additional products
Some may find renewal rates higher
GoDaddy, a name synonymous with domains, has diversified over the years into a one-stop-shop for all web-related services. Their dedicated server offerings come packed with power and reliability, suitable for high-traffic websites and e-commerce stores.
With a user-friendly dashboard, even newcomers to the hosting scene can navigate and manage their servers with ease. This simplicity is complemented by a suite of online marketing tools that GoDaddy provides, helping businesses grow and reach a wider audience.
Security is a hallmark of GoDaddy's hosting solutions. With round-the-clock monitoring, DDoS protection, and dedicated IPs, users can have peace of mind about the safety of their online assets.
In conclusion, GoDaddy's dedicated servers, while pricier than some competitors, offer a blend of power, reliability, and user-friendliness suitable for various business needs.

Pioneers in data center design and construction
Offers a wide range of customizable servers
High-speed, redundant network infrastructure
Advanced DDoS protection included
Starting at $67.99/month for dedicated servers
See Pros & Cons
Pros
Robust and reliable server hardware
Transparent pricing without hidden fees
Eco-friendly approach to data centers
High flexibility in server customization
Cons
Learning curve for their control panel
Customer support might be slow during peak times
OVHCloud, a European giant in the cloud and hosting industry, brings a blend of innovation and expertise to their dedicated server offerings. With a strong emphasis on sustainable and efficient design, their data centers are among the most eco-friendly in the world.
The flexibility that OVHCloud offers in terms of server customization is unparalleled. From the choice of the operating system to specific hardware components, users have the freedom to design their ideal server setup. This is backed by a robust network infrastructure ensuring speed and reliability.
While the company's control panel might seem a bit overwhelming for beginners, the range of features it offers makes it worth the learning curve. For those in search of a green, reliable, and customizable dedicated server solution, OVHCloud stands out as a premier choice.
FAQs
What is an unmanaged dedicated server?
An unmanaged dedicated server is a type of hosting where the user gets an entire server without any software, and the hosting provider does not manage or maintain it. Users are responsible for all administrative tasks, including software installations, security configurations, and updates.
Who should opt for unmanaged dedicated servers?
Unmanaged servers are best suited for individuals or businesses with server management experience or those who have IT staff to handle server administration tasks. It's for those who need full control over the server environment and its settings.
Is it cheaper than managed dedicated hosting?
Generally, yes. Since the hosting provider isn't offering any management services or software support, unmanaged dedicated servers tend to be more affordable than their managed counterparts.
Can I get support for my unmanaged server?
While you're responsible for managing your server, most hosting providers will offer support for hardware-related issues. However, any software or application-level support might come with additional fees.
What are the benefits of using an unmanaged dedicated server?
The main benefits include full control over the server environment, potentially lower costs, and the ability to customize every aspect of the server to suit specific needs.
What are the potential risks of using unmanaged hosting?
If not properly managed, unmanaged servers can be vulnerable to security threats. There's also a risk of server downtime if issues aren't resolved promptly. Additionally, without regular backups, there's a risk of data loss.
Do I need technical knowledge to operate an unmanaged server?
Yes. Operating an unmanaged server requires a good understanding of server administration, including OS installations, security configurations, and server optimization.
Can I switch from unmanaged to managed hosting if needed?
Most hosting providers allow users to switch from unmanaged to managed hosting, but it might come with an additional cost for the management services.
Is it possible to install a control panel on an unmanaged server?
Absolutely! Users can install control panels like cPanel, Plesk, or DirectAdmin to make server management easier. However, the user will be responsible for the control panel's installation, licensing, and maintenance.
Conclusion
In the article above, several providers offering unmanaged servers at quite affordable prices have been listed and compared. If you're looking for a straightforward dedicated server with excellent performance, I recommend: DigitalOcean.

As one of the co-founders of Codeless, I bring to the table expertise in developing WordPress and web applications, as well as a track record of effectively managing hosting and servers. My passion for acquiring knowledge and my enthusiasm for constructing and testing novel technologies drive me to constantly innovate and improve.
Expertise:
Web Development,
Web Design,
Linux System Administration,
SEO
Experience:
15 years of experience in Web Development by developing and designing some of the most popular WordPress Themes like Specular, Tower, and Folie.
Education:
I have a degree in Engineering Physics and MSC in Material Science and Opto Electronics.