Opting for NVMe Dedicated Servers is one of the best decisions you can make if you are in search of a server for large websites that require substantial space, such as for eCommerce websites. In these cases, swift access to requested files is a must, necessitating the presence of an SSD. However, to achieve the utmost performance, an NVMe SSD is the optimal choice.
NVMe (Non-Volatile Memory Express) SSDs are renowned for their superior speed and efficiency compared to their traditional SSD counterparts. They utilize the PCIe (Peripheral Component Interconnect Express) interface, which allows for faster data transfer rates. This makes them an excellent choice for high-traffic websites and applications that require high I/O (input/output) operations, making a significant difference in loading times and overall performance.
The Top 5 Best NVME Dedicated Servers

Free dedicated IP and domain
Cloud-based hosting with NVME SSD
Superb uptime guarantee
Automated daily backups and Cloudflare protection
See Pros & Cons
Pros
Competitive pricing for cloud hosting
Dedicated resources and high performance
Easy-to-use control panel
24/7/365 customer support
Cons
Premium features require extra cost
No free trial for cloud hosting plans
Hostinger is a popular choice among businesses looking for high-performance, dedicated servers with NVMe SSDs. The hosting provider offers competitive pricing, starting at just $29.99 per month for their cloud hosting plans.
With dedicated resources and the power of cloud hosting, websites on Hostinger Cloud load quickly, ensuring a great user experience. They also promise an excellent uptime guarantee, which is crucial for maintaining your site's availability to users at all times.
Hostinger provides a host of other features, including automated daily backups to protect your data, Cloudflare protection for added security, and a free dedicated IP and domain. Their control panel is designed to be easy to use, even for beginners.
Their 24/7/365 customer support is always there to help in case you run into any issues. Despite its advantages, do note that premium features like SEO Toolkit, Cloudflare, daily backups, and priority support require an additional cost, and there's no free trial for their cloud hosting plans.
Overall, with Hostinger Cloud, you get a reliable and high-performing hosting service that's reasonably priced, given its robust features and performance.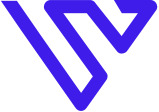 Instant provisioning of servers
NVMe SSD storage for superior speed
Managed security and updates
24/7 premium support
See Pros & Cons
Pros
Super-fast performance
User-friendly interface
Excellent customer support
Managed security measures
Cons
Higher starting price than competitors
Limitations in the entry-level plan
Verpex Cloud offers a superb cloud hosting experience, with instant provisioning of servers and the high speed of NVMe SSD storage. The host manages security and updates, providing an extra layer of convenience for users.
The starting price of $2.8 per month is cheaper than some competitors. With super-fast performance and a user-friendly interface, Verpex Cloud makes hosting a breeze for novices and experienced users alike.
Users have praised their customer support, which is available 24/7 and goes above and beyond to resolve any issues that arise. However, some users have pointed out that the entry-level plan has limitations, which might require an upgrade sooner than anticipated.
Overall, if you're looking for a reliable cloud host with excellent performance and aren't put off by a higher starting price, Verpex Cloud is worth considering.

Storage Optimized Droplets with NVMe
Flexible and transparent pricing
High-performance networks
Active developer community
See Pros & Cons
Pros
Competitive pricing
Scalable solutions
Wide array of configurations
Great for developers
Cons
Less user-friendly for beginners
No phone support
DigitalOcean is a top choice for developers and companies looking for high-performance, scalable cloud hosting. With SSD-based virtual private servers (VPS) or dedicated servers, referred to as "Droplets", it offers high-speed hosting at a competitive starting price of $5.00 per month. Their Storage Optimized Droplets offer NVMe while other types of Droplets are all equiped with SSD.
One of the standout features of DigitalOcean is its flexibility and transparency in pricing. Users can scale resources as needed and pay for the exact resources they use. The platform also offers a wide array of configurations, catering to various hosting needs.
Although DigitalOcean excels in many areas, it might be less user-friendly for beginners compared to some other hosting providers. There's also no phone support, which could be a downside for some users. However, they have an active developer community that can provide assistance and insight.
Overall, DigitalOcean offers a robust platform for developers and businesses that need flexibility, scalability, and high performance from their hosting provider.
We have also featured DigitalOcean as one of the best SSD WordPress hosting in the market.

NVMe SSD storage
Free website migration
24/7 customer support
Dedicated IP address
See Pros & Cons
Pros
Excellent server speed
Offers a wide range of hosting solutions
Superior customer service
Free website migration
Cons
Some plans can be expensive
Additional cost for backups
AccuWeb Hosting provides dedicated server hosting with NVMe SSD storage, which offers significant improvements in speed and performance over traditional SSDs. With Dedicated server plans starting at $103.3 per month, AccuWeb Hosting offers an excellent balance of performance and cost.
One of the notable benefits of AccuWeb Hosting is the free website migration they offer, making the transition from another host seamless. They also provide 24/7 customer support and a dedicated IP address, adding to the overall value of their hosting plans.
While the server speed and customer service are superior, some users may find that some plans are on the expensive side, and backups come at an additional cost. However, the range of hosting solutions they offer, coupled with their excellent server speed, make AccuWeb Hosting a compelling choice for many users.
In conclusion, if you're looking for a hosting provider with fast NVMe SSD storage and excellent customer service, AccuWeb Hosting is a worthy option.

NVMe SSD storage
Eco-friendly energy
High data protection standards
Dedicated servers with flexible configurations
See Pros & Cons
Pros
Impressive server performance
Highly customizable server configurations
Committed to sustainability
Competitive pricing
Cons
UI can be complex for beginners
Customer support could be better
Hetzner is a Germany-based hosting provider known for its impressive server performance, thanks to their use of NVMe SSD storage. They offer dedicated servers with flexible configurations, allowing users to customize their servers to meet their specific needs.
One of the distinguishing features of Hetzner is their commitment to sustainability, using eco-friendly energy sources for their data centers. In addition, they adhere to high data protection standards, adhering to the stringent GDPR requirements.
While Hetzner's services are impressive, the user interface might be challenging for beginners to navigate. Some users have also suggested that their customer support could be improved. Nonetheless, Hetzner's competitive pricing, coupled with its impressive server performance, make it an appealing choice for many businesses.
In conclusion, if you're seeking a sustainable, high-performance hosting solution with NVMe SSDs and don't mind a slightly complex UI, Hetzner could be a great fit for your needs.
FAQs
What are NVMe Dedicated Servers?
NVMe Dedicated Servers are servers that use Non-Volatile Memory Express (NVMe) Solid State Drives (SSDs). NVMe SSDs are known for their exceptional speed and efficiency, as they leverage the PCIe (Peripheral Component Interconnect Express) interface for faster data transfer rates. These servers are ideal for handling high-traffic websites and applications that require high I/O operations.
Why should I choose NVMe SSDs for my server?
NVMe SSDs offer several benefits over traditional SSDs, such as faster data transfer rates and improved efficiency. This makes them well-suited for applications requiring high-speed data access, such as eCommerce websites or large databases. If your website demands quick file access and substantial storage space, opting for an NVMe SSD would be a wise decision.
What should I consider when choosing a server with NVMe SSD?
Apart from the presence of an NVMe SSD, consider factors like the amount of RAM, the type of CPU, the price, and the overall reliability of the hosting provider. The final choice will heavily depend on your specific requirements and budget.
Are all NVMe Dedicated Servers expensive?
Not necessarily. While NVMe SSDs may be more costly than traditional SSDs due to their superior performance, the total cost of a dedicated server will depend on other factors such as the hosting provider, the amount of RAM, the type of CPU, and other additional features. It's possible to find affordable options that still offer excellent performance.
Conclusion
Above, we've listed and compared some of the best servers equipped with NVMe SSDs. The options range from the most affordable choices to the more expensive ones that offer additional RAM or different CPUs. These servers come in various forms. For instance, in the case of Hostinger and DigitalOcean, they are provided in the form of Cloud hosting, while in other instances, they are traditional Dedicated servers.
Ultimately, the final choice will heavily depend on the price and other parameters, as all the candidates listed above are equipped with NVMe SSDs. While NVMe SSDs are a crucial component in delivering high-speed performance, remember to consider the entirety of your website or application needs. This includes memory, processing power, and other specific features relevant to your project.
In conclusion, whether you're running an eCommerce site, managing extensive databases, or any high-traffic application, the NVMe Dedicated Servers listed above are well-equipped to handle heavy workloads and provide excellent performance. Choose the one that aligns best with your specific requirements and budget to ensure your online venture's smooth and efficient operation.

As one of the co-founders of Codeless, I bring to the table expertise in developing WordPress and web applications, as well as a track record of effectively managing hosting and servers. My passion for acquiring knowledge and my enthusiasm for constructing and testing novel technologies drive me to constantly innovate and improve.
Expertise:
Web Development,
Web Design,
Linux System Administration,
SEO
Experience:
15 years of experience in Web Development by developing and designing some of the most popular WordPress Themes like Specular, Tower, and Folie.
Education:
I have a degree in Engineering Physics and MSC in Material Science and Opto Electronics.