Are you looking for the Best Unmanaged Cloud Hosting?
Below you will find the best cloud and unmanaged providers compared by their RAM, Storage, CPU, and Price.
These hosting providers are highly sought after by developers or DevOps who want complete control over their server and at the same time want a cloud-based platform that is easily scalable and with a payment system that is pay-as-you-go.
I hope that the providers below fulfill the needs you might have.
The Top 5 Best Unmanaged Cloud Hosting
| Hosting Provider | RAM | STORAGE | CPU | PRICE | DATA CENTERS |
| --- | --- | --- | --- | --- | --- |
| A2 Hosting | 512MB – 32GB | 20GB – 450GB | 1 – 10 cores | $2.99 – $89.9/mo | USA, Europe, Asia |
| DigitalOcean | 1GB – 192GB | 25GB – 3800GB | 1 – 32 cores | $5 – $960/mo | 8 regions globally |
| Vultr | 512MB – 256GB | 10GB – 5000GB | 1 – 32 cores | $2.50 – $640/mo | 17 locations worldwide |
| Linode | 1GB – 192GB | 25GB – 3840GB | 1 – 32 cores | $5 – $960/mo | 11 regions globally |
| Kamatera | 1GB – 104GB | 30GB – 1000GB | 1 – 32 cores | $4 – $770/mo | 13 locations globally |

Developer-friendly tools and environments
High-speed performance with SSDs
Comprehensive customer support
Free migration services
See Pros & Cons
Pros
Root access for complete control
Scalable solutions
Reliable uptime
Money-back guarantee
Cons
Slightly higher entry-level pricing
Complexity not suitable for beginners
A2 Hosting is a very affordable unmanaged cloud hosting platform offering greater control and scalability. Equipped with SSDs, it promises high-speed performance, ensuring a seamless user experience.
This cloud hosting service by A2 Hosting is designed to provide root access, which gives users complete control over their hosting environment. It is especially favorable for businesses that anticipate growth, as the scalability options are extensive.
Although the complexity of the platform may not be beginner-friendly, comprehensive customer support can assist users in navigating the platform efficiently. In addition, A2 Hosting offers free migration services, further facilitating the transition process for new users.
For developers seeking a high-performance and cheap cloud hosting service, A2 Hosting presents itself as a strong contender in the market.

User-friendly interface with a focus on simplicity
Full Access to Cloud Server
Wide array of data center locations
Developer-friendly tools including a robust API
See Pros & Cons
Pros
Straightforward pricing structure
Active community and extensive documentation
Reliable and high-performance infrastructure
One-click app installations
Cons
Limited advanced features for complex setups
Support response can be slower than some competitors
DigitalOcean is the best unmanaged cloud service that blends simplicity with performance. Their user-friendly interface is designed to facilitate developers at various skill levels, ensuring an efficient and smooth workflow.
The platform stands out for its straightforward pricing structure, starting at an affordable $5.00 per month. This pricing approach aids businesses and developers in budgeting and planning without the worry of hidden costs or sudden spikes in pricing.
DigitalOcean operates with high-performance SSD and NVMe-based virtual machines that ensure reliability and quick response times. Moreover, their global network of data centers allows for localized hosting, which can significantly improve website loading times and overall user experience.
While the platform offers one-click app installations and developer-friendly tools, including a robust API, it might fall short in providing advanced features for complex setups. This limitation is countered by an active community and extensive documentation, assisting users in finding solutions and learning from shared experiences.
In summary, DigitalOcean maintains its reputation as a reliable and efficient choice for cloud hosting, accommodating a wide range of users with its feature-rich and straightforward service offerings.
Read More: How to Get DigitalOcean Free Credit ($200 Totally Free)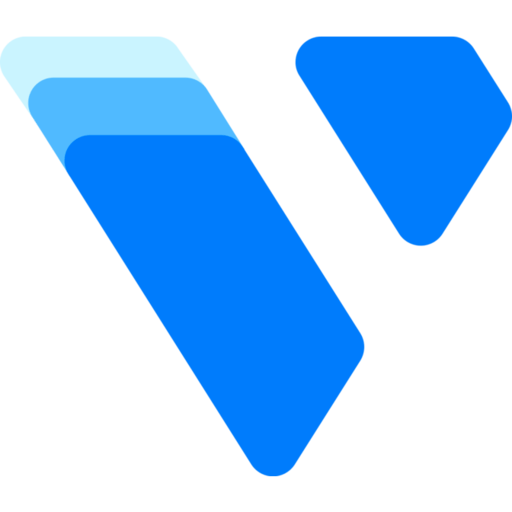 Global network of data centers
Hourly and monthly billing options
One-click deploy for various apps and systems
Feature-rich API and intuitive control panel
See Pros & Cons
Pros
Competitive pricing with cost-effective plans
Wide array of customizable instances
Quick server deployment
DDoS protection and solid security features
Cons
Limited customer support for lower-tier plans
Complexity can be daunting for beginners
Vultr offers cloud hosting with full root access and customizable hardware.
Their global network of data centers ensures that businesses can select the optimal location for their server, potentially enhancing the user experience through reduced latency.
One of the standout features of Vultr is its flexible billing options, allowing for both hourly and monthly billing. This flexibility, combined with competitive pricing starting at $2.50 per month, makes Vultr an attractive option for businesses and developers working with a tight budget.
Vultr prides itself on offering quick server deployment and a wide array of customizable instances. These aspects, coupled with features like DDoS protection and robust security measures, provide a safe and efficient environment for hosting various applications and systems.
Despite its many strengths, Vultr does have a couple of drawbacks. The complexity of its platform can be a bit intimidating for beginners, and customer support is somewhat limited for lower-tier plans. However, for those with some technical know-how, the feature-rich API and intuitive control panel can be powerful tools for managing and optimizing their hosting setup.
In conclusion, Vultr offers a competitive and flexible solution for unmanaged cloud hosting, catering to a variety of needs with its extensive features and cost-effective plans.

Comprehensive range of virtual servers
Reliable uptime and stable performance
Flexible and straightforward pricing
See Pros & Cons
Pros
Highly customizable server configurations
Active and helpful community
Robust API for developers
24/7 customer support
Cons
User interface might be challenging for beginners
Additional costs for add-on services
Linode stands as a prominent player in the unmanaged cloud hosting sector, known for offering a comprehensive range of virtual servers and customizable solutions. With a starting price of $5.00 per month, Linode appeals to a diverse clientele, including startups and SMBs.
The platform boasts reliable uptime and stable performance, promising a seamless hosting experience. An active and helpful community, along with comprehensive documentation, acts as a reservoir of information, facilitating users in managing and optimizing their hosting environments.
Linode offers a robust API that stands as a treasure trove for developers, allowing them to tailor their server configurations extensively. Furthermore, the company offers round-the-clock customer support, ensuring that assistance is readily available when needed.
However, the platform is not without its shortcomings. The user interface may present a steep learning curve for beginners, and the addition of certain services can incur extra costs, which might deter users looking for an all-inclusive package.
In summary, Linode offers a robust and reliable solution for not managed cloud hosting, characterized by customizable server options, a dynamic community, and dependable customer service.
Read More: Vultr vs DigitalOcean vs Linode: Who Leads?

High-performance cloud infrastructure
Wide range of configurable server options
99.95% uptime guarantee
Flexible and transparent pricing
See Pros & Cons
Pros
Highly scalable with instant server deployment
Excellent customer support with 24/7 availability
Comprehensive management and monitoring tools
30-day free trial available
Cons
May require a steep learning curve for new users
Additional services might come with extra charges
Kamatera is the most customizable and flexible cloud hosting provider out there and it can be
With prices starting at a competitive $4.00 per month, it provides a rich blend of server options that cater to various business and individual needs.
One of Kamatera's distinctive features is its high availability, underscored by a 99.95% uptime guarantee. This ensures that hosted websites enjoy stable performance, minimizing the risk of downtime that can adversely affect user experience and business operations.
The provider offers a versatile and highly scalable cloud environment, with options for instant server deployment. This allows for rapid scaling, adapting to the changing demands and traffic patterns of a growing business.
Though Kamatera offers comprehensive management and monitoring tools, new users may find there's a steep learning curve to navigate initially. Moreover, while the pricing is flexible and transparent, additional services might incur extra charges, adding to the overall costs.
On the customer service front, Kamatera shines with excellent 24/7 support, ensuring that help is always at hand. Additionally, the provider offers a 30-day free trial, allowing potential users to evaluate the service before making a commitment.
In conclusion, Kamatera offers a reliable and robust solution for unmanaged cloud hosting, characterized by high performance, scalability, and a range of configurable server options. It stands as a worthy choice for those seeking a powerful hosting solution with an emphasis on flexibility and uptime.
Other Resources
Best Unmanaged Dedicated Servers
FAQs
What is Unmanaged Cloud Hosting?
Unmanaged cloud hosting refers to a hosting service where the user is responsible for managing their server, including the installation of software, server security, maintenance, and other technical tasks. The hosting provider only takes care of the physical server and network availability.
Why Choose Unmanaged Cloud Providers?
Unmanaged cloud hosting is often chosen by developers and system administrators for the freedom it provides in configuring the server as per their preferences and requirements. It often comes at a lower cost compared to managed hosting since it doesn't include management services.
Who Should Opt for Unmanaged Cloud Service?
Unmanaged cloud service is best suited for IT professionals, developers, and businesses with in-house technical expertise. It allows for complete control over the server settings and the flexibility to install custom software and configurations.
What Are the Pros and Cons of Unmanaged Cloud Hosting?
Pros of unmanaged hosting include more control, potential cost savings, and the ability to set up the server to your exact specifications. The cons include a higher time investment in server management and the need for technical expertise to handle server-related issues.
Are Unmanaged Cloud Hosting Services Scalable?
Yes, most unmanaged cloud hosting providers offer scalable solutions. You can easily upgrade or downgrade your server resources (CPU, RAM, storage) based on your current needs, often without any downtime.
How Does Pricing Work for Unmanaged Cloud Hosting?
Pricing for unmanaged cloud hosting is usually based on a pay-as-you-go model. You are billed for the resources you use, which can include CPU cores, RAM, storage space, and data transfer.
Is Support Available with Unmanaged Cloud Plans?
While unmanaged cloud plans mean you are responsible for managing your server, most providers still offer some level of support. This support, however, generally covers issues with the physical server and network availability, not with software or configurations on your server.
How Do I Choose the Right Unmanaged Cloud Hosting Provider?
When choosing an unmanaged cloud hosting provider, consider factors such as the provider's reputation, the performance of their servers, available data center locations, pricing, and the level of control they offer over server configurations.
Can I Migrate to a Different Hosting Plan Later?
Yes, most providers offer the flexibility to migrate to a different plan or even to a managed hosting service if you find that unmanaged hosting doesn't suit your needs in the long run.
Conclusion
In this article, I believe you have found the right provider for you. Based on my experience, DigitalOcean is a fantastic cloud hosting service, along with A2 Hosting which recently offers high-performance services at very competitive prices.

As one of the co-founders of Codeless, I bring to the table expertise in developing WordPress and web applications, as well as a track record of effectively managing hosting and servers. My passion for acquiring knowledge and my enthusiasm for constructing and testing novel technologies drive me to constantly innovate and improve.
Expertise:
Web Development,
Web Design,
Linux System Administration,
SEO
Experience:
15 years of experience in Web Development by developing and designing some of the most popular WordPress Themes like Specular, Tower, and Folie.
Education:
I have a degree in Engineering Physics and MSC in Material Science and Opto Electronics.