CentOS VPS hosting providers are an excellent choice for someone seeking professional and secure hosting at the same time.
Not only do they provide a stable and reliable environment for running your applications, but they also come with a range of additional features that enhance the user experience. For example, most of these providers offer dedicated resources, ensuring your applications run smoothly and without interruptions. They also come with robust security measures in place to protect your data and keep your operations safe from potential threats.
Additionally, these hosting providers typically feature user-friendly control panels, which allow you to easily manage your servers and perform various tasks like installing software, setting up firewalls, and creating backups. The fact that they use CentOS, a well-regarded Linux distribution known for its stability and security, is another big plus.
The Top 7 Best CentOS VPS Hosting

Rapidly expanding provider with a focus on performance
Custom control panel for easy website management
Excellent site loading speeds
CentOS support for VPS hosting
See Pros & Cons
Pros
User-friendly interface
Fast-growing hosting provider
High-performance servers
Excellent uptime and speed
Cons
Limited advanced features
Additional cost for extra services
Hostinger is the best CentOS VPS hosting provider service with affordable plans. Their user-friendly control panel is one of their standout features, designed to make managing your virtual server as simple and straightforward as possible.
Recent upgrades to their VPS service include the introduction of NVMe storage. NVMe, or Non-Volatile Memory Express, is a protocol designed for faster storage devices like SSDs. This type of storage is known to significantly enhance server performance, thereby improving website loading times, database queries, and overall system responsiveness.
When it comes to uptime, Hostinger has an impressive track record, offering a 99.9% uptime guarantee. This level of reliability ensures that your website or application is always available to your users, minimizing the potential for lost revenue or negative impacts on your reputation due to downtime.
Finally, one of Hostinger's strengths is its responsive customer service. They have a dedicated team ready to assist with any issues or questions, and they typically respond very quickly, which can be invaluable in a time-sensitive situation.
In conclusion, with its user-friendly panel, high uptime, fast response times, and the recent addition of NVMe storage, Hostinger offers a robust and reliable option for VPS hosting with CentOS.
Using our exclusive coupon CODELESS you can get a 7% discount on your purchase.

Reliable and high-performing web hosting service
WordPress optimized hosting
Offering CentOS as an option for VPS Hosting
Flexible packages for all business sizes
See Pros & Cons
Pros
User-friendly interface
Optimized for WordPress hosting
Reliable uptime and performance
Wide range of hosting plans
Cons
Higher renewal prices
Some features limited to higher-tier plans
A2 Hosting provides VPS Hosting services on CentOS, known for 20x faster speeds and dedicated resources. Their VPS plans range from the affordable "Runway 1" at $2.99/month to the high-performance "Supersonic 32" at $89.99/month. Each plan comes with a money-back guarantee.
They offer Unmanaged and Managed VPS: Unmanaged VPS gives users full control to configure their servers, while Managed VPS includes server management, 24/7 support, and security updates.
Benefits of A2's VPS Hosting include dedicated resources for reliability and performance, a cost-effective model with the power of a dedicated server, and 24/7 Guru support. They also offer SSD VPS Hosting Solutions for better performance and are committed to a 99.9% Uptime. Free account migration is also available.
A2 Hosting, launched in 2003, has a reputation as a top hosting provider, offering reliable and fast solutions with CentOS hosting.

Powerful cloud-based virtual machine hosting
Resource management and cPanel inclusion
CentOS support for VPS hosting
See Pros & Cons
Pros
Reliable and high-performing hosting
Excellent customer service
Free website migration
Flexible billing periods
Cons
High renewal fees
No free domain
HostGator is recognized for its powerful cloud-based virtual machine hosting. With robust resource management and cPanel inclusion, it makes for an easy-to-use, scalable solution.
HostGator also supports CentOS for VPS hosting, ensuring stability and security for webmasters and businesses alike. Using Hostgator you can have a WHM panel to use it also for reseller hosting which makes it very flexible for any kind of needs.

Highly customizable VPS hosting plans
Free website migration
Offers CentOS as a choice for VPS hosting
Quality server hardware
See Pros & Cons
Pros
Flexible server configurations
Excellent uptime
Unlimited email accounts
Quality customer support
Cons
Limited global server locations
Some setup knowledge required
InterServer stands out for its highly customizable VPS hosting plans. They offer free website migration and allow users to choose CentOS as their VPS hosting platform.
Combined with their high-quality server hardware, InterServer is a dependable choice for those requiring flexibility and performance.

Offers developer-friendly VPS hosting
Provides CentOS as a choice for VPS hosting
Highly scalable and flexible solutions
Powerful API for developers
See Pros & Cons
Pros
Easy-to-use control panel
Strong uptime and performance
Excellent documentation and community
Flexible pricing plans
Cons
Limited customer support
Not beginner-friendly
DigitalOcean is known for its developer-friendly VPS hosting. They offer CentOS as a choice for VPS hosting, making it a suitable option for developers who need a stable, secure, and well-supported platform.
The scalability and flexibility of their solutions, as well as their powerful API, make DigitalOcean a preferred choice for many developers.
DigitalOcean on of the most scalable and customizable providers on the market through their Droplets which make be easily customized. What makes it different than other providers is the payment that work with model of pay as you go.

Highly flexible and scalable cloud hosting solutions
Offers CentOS for VPS hosting
Excellent customer service and support
99.95% uptime guarantee
See Pros & Cons
Pros
Instant scalability with no downtime
Wide variety of server configurations
30-day free trial
Great value for the price
Cons
Not beginner-friendly
Limited server locations
Kamatera offers highly flexible and scalable cloud hosting solutions, making them a favorite among businesses of various sizes. They also provide CentOS for VPS hosting, ensuring a stable and secure environment for their customers.
Their commitment to excellent customer service and a 99.95% uptime guarantee add to their appeal. Recently a lot of people is choosing Kamatera for the possibility of choice of different configurations and OS.
Kamatera is also of the best providers which offer High Ram VPS hosting read more here.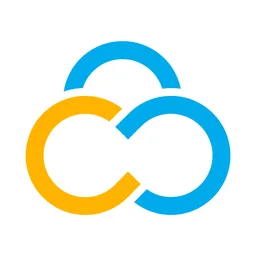 Offers a wide range of affordable VPS plans
Provides CentOS as a choice for VPS hosting
Solid performance and reliability
Great for businesses on a budget
See Pros & Cons
Pros
Generous resources for the price
Full root access
Free website builder
Good customer support
Cons
Limited locations for servers
Setup fee for some plans
Contabo is a provider offering a wide range of affordable VPS plans, making it a great choice for businesses on a tight budget.
They also provide CentOS as a VPS hosting option, ensuring good performance and reliability. With generous resources and good customer support, Contabo delivers exceptional value for its pricing.
FAQs
What is CentOS VPS hosting?
CentOS VPS hosting is a type of web hosting that uses the CentOS operating system on a Virtual Private Server (VPS). This setup combines the power and flexibility of CentOS with the dedicated resources and privacy of a VPS.
Why should I choose CentOS for my VPS?
CentOS is a popular choice for VPS hosting due to its stability, security, and robustness. It's a free and open-source platform, making it an economical choice. It also has a large user community which can be a valuable resource for problem-solving and learning.
Is CentOS Virtual Private Servers suitable for beginners?
CentOS is well-suited for users with some degree of technical knowledge. It's a powerful platform that allows a high degree of customization, but this also means it can be more complex to set up and manage compared to other options. However, many hosting providers offer managed VPS plans which handle most of the technical aspects for you.
How does the pricing of VPS with CentOS hosting compare to other options?
The cost of VPS on CentOS can vary widely based on your specific needs, such as the amount of storage, bandwidth, and processing power you require. Generally, it can be more expensive than shared hosting but cheaper than dedicated hosting.
What kind of support can I expect with CentOS VPS hosting?
Support levels depend on the hosting provider and the specific plan you choose. Many providers offer 24/7 support and can help with technical issues related to the server. However, keep in mind that support might not cover issues related to your specific website or application setup.
How secure is CentOS hosting?
CentOS is known for its robust security features. However, the overall security of your VPS also heavily depends on how it's set up and managed. Regular updates, strong passwords, and other best practices can further enhance your VPS's security. Many providers also offer additional security features, such as firewalls and malware scanning.

Conclusion
In conclusion, CentOS VPS hosting combines the robustness and flexibility of the CentOS operating system with the dedicated resources and control of a Virtual Private Server (VPS). This powerful combination makes it an ideal choice for websites that require high performance, security, and scalability.
CentOS itself is a popular choice due to its stability and open-source nature, which makes it a cost-effective solution. It's also backed by a large user community which can provide valuable resources for troubleshooting and learning.
On the other hand, the VPS aspect ensures that users have full control over their server environment. This means they can configure it according to their specific needs, and their website's performance won't be affected by other websites on the same server.
However, VPS hosting with CentOS may require a degree of technical knowledge to set up and manage effectively, especially for unmanaged plans. That said, many hosting providers offer managed solutions that handle most of the technical aspects, allowing users to focus more on their website content and less on server management.
Finally, while the pricing for CentOS Virtual Private Server hosting can be higher compared to shared hosting, it offers significantly more resources and control, making it a cost-effective choice for many businesses and individuals. Plus, with options to scale resources as needed, it's a solution that can grow with your needs.
In all, if you're seeking a hosting solution that offers power, control, and scalability, CentOS hosting is a strong candidate to consider.

As one of the co-founders of Codeless, I bring to the table expertise in developing WordPress and web applications, as well as a track record of effectively managing hosting and servers. My passion for acquiring knowledge and my enthusiasm for constructing and testing novel technologies drive me to constantly innovate and improve.
Expertise:
Web Development,
Web Design,
Linux System Administration,
SEO
Experience:
15 years of experience in Web Development by developing and designing some of the most popular WordPress Themes like Specular, Tower, and Folie.
Education:
I have a degree in Engineering Physics and MSC in Material Science and Opto Electronics.