With the market flooded with numerous Windows VPS hosting services, finding the right choice for your application needs can be a difficult endeavor.
Well, worry not because we've got you covered. We've compiled a list of some of the top 7 Windows VPS hosting solutions available on the market.
Here is a short list of the best Windows VPS hosting:
Before diving into the detailed reviews, check the table comparison below to find the best option for your needs:
| Provider | Response Time | Price | Renewal | CPU | Uptime | RAM | Disk Space | Bandwidth |
| --- | --- | --- | --- | --- | --- | --- | --- | --- |
| LiquidWeb | 265ms | $25 – $112/month | $67 – $112/month | 4 vCPU, 8 vCPU, and 16 vCPU | 99.99% | 4GB – 16GB | 100 GB SSD – 200 GB SSD | 10 TB Bandwidth |
| Kamatera | 371ms | $15 – $21/month | $15 – $21/month | 1 vCPU, 1 vCPU, and 2 vCPU | 99.95% | 1024 – 2048 MB | 30GB – 4 TB SSD | 5TB internet traffic |
| Godaddy | 231ms | $17.99 – $66.99/month(standard RAM)$26.99 – $84.99/month(high RAM) | $17.99 – $66.99/month(standard RAM)$26.99 – $84.99/month(High RAM) | 2 vCPU, 4 vCPU, and 8 vCPU | 99% | 4GB – 16GB | 40GB – 400GB SSD | Unlimited bandwidth |
| Vultr | 0.584ms | $4.00 – $40.00/month | $5.99- $45.99/month | 1 – 4 CPU cores | 99.5% | 1GB – 8GB | 25 GB – 160GB SSD | 500GB – 4TBTransfer rate |
| AccuwebHosting | 1432ms | $6.99 – 42.99/month(Self managed)$7.99 – $49.99/month(Fully managed) | $8.99-$79.99/month(Self managed)$14.99 – $98.99/month(Fully managed) | 1 vCPU, 2 vCPU, 4 vCPU, 8 vCPU, and 12 vCPU | 100% | 1GB – 16GB | 20GB-200GB storage | 500GB-1TB transfer rate |
| InterServer | 156ms | $10 – $160/month | $6/month | 1 – 16 CPU cores | 99.9% | 2GB – 32GB | 30GB SSD – 480SSD | 2TB – 32TBTransfer rate |
| Togglebox | 49.1ms | $25 – $45/month | $25 – $45/month | 2 – 4 CPU Cores | 99.99% | 2GB – 6GB RAM | 40GB SSD – 80GB SSD | 5TB Bandwidth |
The Top Best Windows VPS Hosting 2023

Adequate backup
Dedicated IP Address
Cloudflare CDN
DDoS Protection
Starting price at $25/month
Response Time 265ms
Uptime 100%
See Pros & Cons
Pros
Numerous data centers around the world
Managed and customized hosting
VPS hosting with dedicated servers and IP addresses at more affordable prices.
LiquidWeb also provides Free Migration Services for all its applications.
Cons
The main disadvantage of Liquid Web is that the Windows License is not included in the base price.
Additionally, Liquid Web focuses on high-end, high-quality services, so it is relatively pricey.
Liquid Web stands out as the best option for Windows VPS hosting, particularly for those with high resource demands. They offer high-performance virtual machines suitable for deploying various applications, ensuring optimal performance and reliability.
Its service includes up to 8 vCPUs, 8GB RAM, and enough bandwidth to handle thousands of visitors. Additionally, it is simple to get started. This is because they provide Plesk which is the world's most popular control panel.
Plesk is feature-rich and user-friendly, making it suitable for novice and expert users. On top of that, support is available at all times to assist you with whatever you require.
When it comes to resources, most hosts impose constraints. However, Liquid Web is different. This VPS host provides up to 10TB, which is sufficient to serve millions of visitors per month.
Performance
According to the test carried out by our experts for a period of one month, Liquid web provided 100% uptime. The site also had an average response time of 264 ms which is relatively good. This means the provider is relatively good as shown in the screenshot below.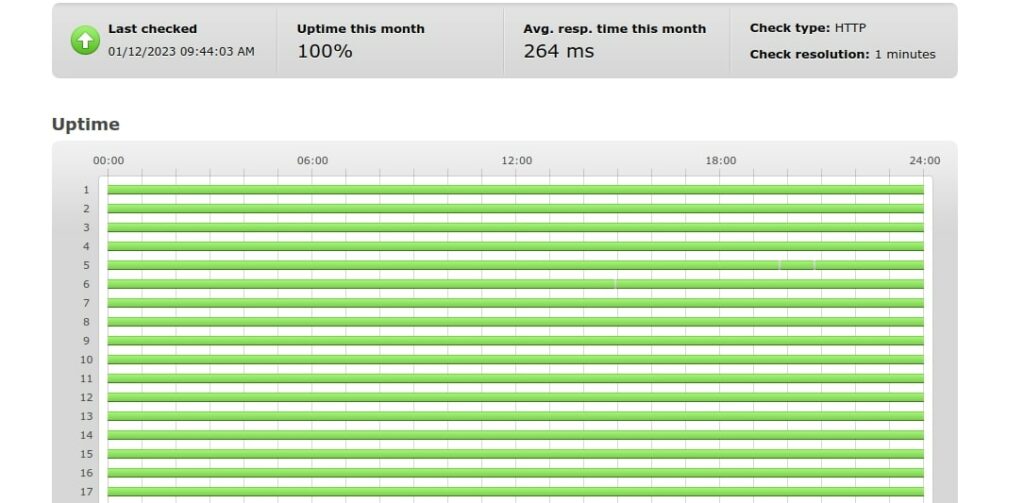 With all these fantastic and rich features, we consider Liquid Web the best overall Windows VPS hosting provider in the market and is therefore recommended for newbies and experts for seamless hosting activities and almost 100% uptime for your applications.
Features
Adequate backup: Every plan provided by Liquid Web includes 100GB of cloud-based backup space to help customers clone their systems. In addition to that, this host provider keeps data in a duplicated off-site location. This extra layer of security ensures that your files are always accessible at all times hence reducing downtime.
Dedicated IP Address: Liquid Web provides its customers with a dedicated IP address. This ensures that no one else can access your online identity.
Cloudflare CDN: This Windows VPS hosting provider includes a free Cloudflare CDN for its users. By distributing requests to a network of interconnected data centers, your server can handle traffic spikes and ensure that system downtime is kept at a minimum.
DDoS Protection: Liquid Web also excels greatly in client application security. This is because it is the only host that provides a three-layer Distributed Denial of Service mitigation framework. This keeps intrusion at bay without interfering with your website's speed and availability.
Pricing
The Liquid Web windows VPS hosting services have a starting price of $25/month. It has 3 packages namely the 4GB, 8GB, and 16GB which come with starting prices of $54/month, $74/month, and $135/month respectively.
Although these prices can seem to be a little high, the services that come with each package plan are totally worth it.
Liquidweb is also featured as one the best asp.net hosting providers

Real-time activity tracking
Quick Server Setup
Instant Scaling
Starting price at $4/month
Response time: 371ms
Uptime: 100%
See Pros & Cons
Pros
Guaranteed Dedicated Resources: Each server has its own resource allocation, with no overselling or sharing of CPU, RAM, or other system resources.
The installation procedure is quick. Kamatera includes an easy-to-use dashboard with a two-step guide for powering your VPS. There are also video tutorials available.
In case you get stuck, you can have a chat with the support team 24/7.
Its plans are scalable and flexible, allowing clients to select plans based on their needs and adjust them as they change.
The virtual machines are all linked to a 40Gbit/s internet backbone. With this kind of capacity, you can easily scale up operations all over the world.
Cons
The Free Trial requires payment information, which can be difficult to provide.
Kamatera offers resource flexibility and scalability for Windows virtual private servers. Their customers have complete control over the amount of RAM, CPU, disk space, and bandwidth that they require, as well as the addition and removal of virtual hardware components.
On top of its already remarkable hardware, Kamatera runs a robust cloud setup, Full backup, Intel Xeon Platinum Cascade Lake processors, 10Gbps connectivity for each virtual server, and fantastic failover server clustering are all standard features of the systems.
The tiniest blank Windows Server comes with 1 vCPU core, 1GB RAM, and 20GB SSD storage, making it ideal for a low-cost start-up. This can be scaled up to 72 cores, 512GB RAM, and 4TB storage.
Performance
According to the test carried out by our experts for a period of one month, Kamatera provided a download speed of 15.3Mbps and an upload speed of 1.98Mbps. The ping took 371 ms hence it is relatively slow as shown in the screenshot below.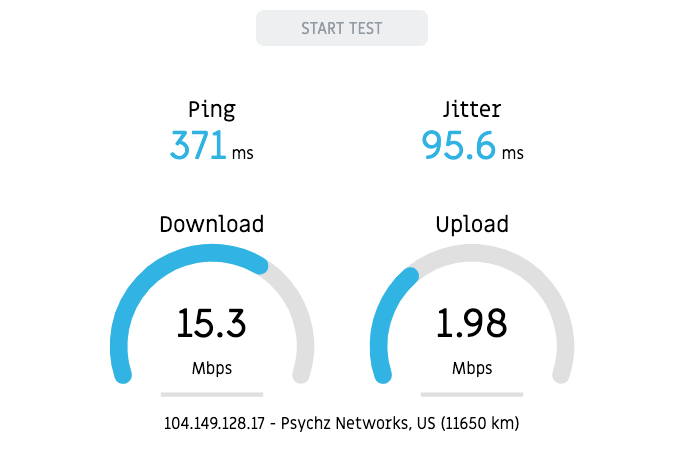 Thirteen servers in the United States, Canada, Israel, the Netherlands, Germany, the United Kingdom, and China give the provider a global presence. The coverage is superior to that of the vast majority of providers hence it is considered the best windows VPS in Europe and beyond.
Features
Kamatera provides real-time activity tracking. This means a customer is able to monitor the utilization of bandwidth together with the connections to and from the server. Because resources are metered, an email alert system is in place to keep the clients updated on their usage.
Quick Server Setup: Kamatera helps clients in setting up their server in minutes hence they won't have to waste time working with the hosting.
Instant Scaling: This web hosting platform provides Artificial Intelligence scaling, allowing you to instantly scale your account and make the necessary changes.
No Hardware Worries: Because you are looking for Windows VPS hosting plans, you can have the best windows VPS for forex trading using Kamatera, and you will not have to worry about any hardware issues because you will be using virtual servers.
Windows License: Windows VPS hosting is available with licensing for various OS versions. Windows Server 2008, 2012, 2016, and 2019 come in a variety of flavors.
Up to 104 vCPUs & 512 GB RAM per server: Using the simple cloud management console provided, a client can start small and scale up to a powerful bare metal machine with a single click of a mouse.
Pricing
The prices for Kamatera's Windows VPS server hosting is a little complicated. This is due to the fact that there are several levels of support to consider, as well as an almost infinite number of different server configurations.
Kamatera, therefore, provides a helpful price calculator to help you estimate your spending. It charges you by the hour for the resources, so you can even change your setup while you're on the go.
You'll never be short of resources or have to pay for ones you don't use. For example, you will be charged $0.005 per hour of hosting usage, up to a maximum of $4 per month as a starting price.

Automated backup
Scalability
Disk capacity
Starting at $4.99/month
Response time: 231ms
Uptime: 99.92
See Pros & Cons
Pros
Live chat and phone support in 52 countries.
High-performance NVMe SSDs
Panopta monitoring
Monitors server uptime
Cons
GoDaddy's most serious problem is probably its poor outsourced support. The support agents can barely hold a conversation and appear to be focused on quickly dishing out answers, no matter how inaccurate they may be.
The package plans are relatively expensive as compared to Liquid Web and Kamatera
Most people have probably heard of GoDaddy because of their domain registration service. This company also offers some of the best Windows VPS solutions on the market.
They provide unlimited bandwidth, large SSD storage space, and DDoS protection 24 hours a day, seven days a week.
GoDaddy uses Intel E5-2620v3 processors with a 15M cache. Additionally, the provider recently abandoned HDD storage. Its Windows hosting servers are now entirely SSD-powered.
The reseller feature is GoDaddy's most notable feature in this context. It includes the corporate Plesk – Obsidian Web Host Edition. By default, the cPanel/WHM control panel is included. Both services can be used to resell your server's resources for profit.
Performance
According to the test carried out by our experts for a period of one week, Godaddy provided 99.92% uptime. The site also had an average response time of 231 ms hence it is relatively slow as shown in the screenshot below.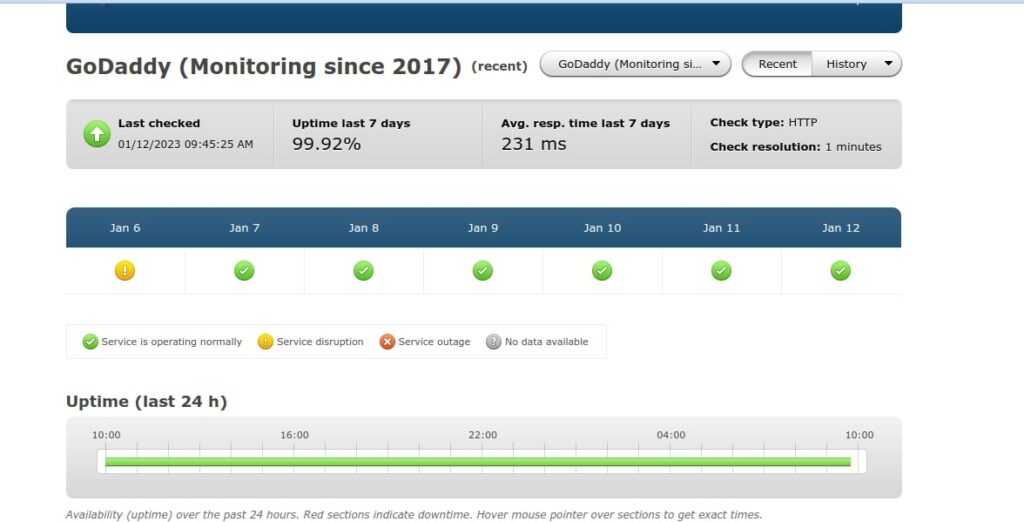 GoDaddy operates nine data centers in North America, Europe, and Asia. Because GoDaddy's infrastructure is excellent, the servers perform admirably. It is therefore considered the best window VPS provider in the USA area.
Features
Automated backup: To avoid data loss, GoDaddy provides automated backup services for its clients. By taking snapshots, clients can clone their servers. If there are any errors, they can use a previously saved image to restore the VPS.
Scalability: Those time-consuming, manual migrations are no longer required. With VPS seamless upgrades, customers can easily increase RAM, CPU, and storage.
Wide range of package plans: GoDaddy offers a variety of VPS package plans. Potential clients can choose between 1, 2, 4, or 8 CPU cores. Standard RAM plans to provide 2GB of RAM per CPU core, while high RAM plans provide 4 GB.
Disk capacity: The disk space available ranges from 40GB to 400GB, which is more than enough for most users and businesses.
Security: Additional security tools and a CDN are available for an additional fee. Upsells are common at GoDaddy, so there are no surprises with this.
Easy creation of admin/user accounts: Create as many hosting accounts as you want with the optional cPanel/WHM + Installatron or Plesk Obsidian Web Host Edition.
Pricing
If you prepay for two years, the managed Windows VPS pricing starts at $99.99/month while the self-managed starts at $4.99. If you paid monthly, the plan would cost $104.99 per month.
This plan includes 1 CPU core and 2GB RAM, making the price prohibitively expensive. With higher tiers, however, the pricing becomes more reasonable. Even with the Windows Server and Plesk licensing fees included, GoDaddy's prices aren't the cheapest.
Read More: GoDaddy VPS Hosting Review: Top Choice or Overhyped?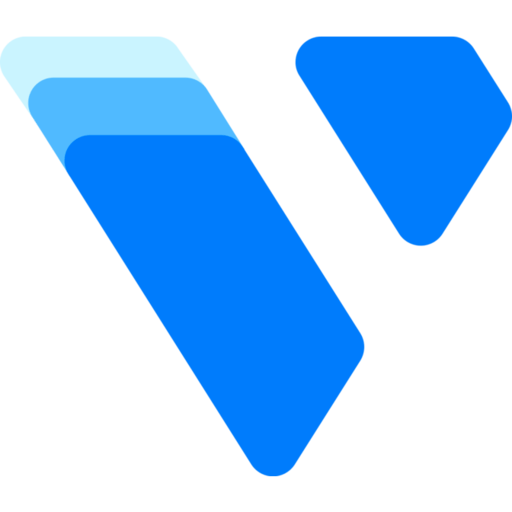 User support
Simple and easy-to-understand Pricing Options
16 Server Locations
One-Click Installers
Starting at $5/month
Server Response: 0.584ms
Uptime: 99.5%
See Pros & Cons
Pros
Easy-to-Use Interface
Simplified Bare Metal Servers
Simple DDoS protection
Powerful Control Panel
Cons
While Vultr guarantees 100% uptime, some users have reported outages, node issues, and other problems.
Vultr, which was founded in 2014, has grown from strength to strength over the last seven years. It has expanded to a team of more than 50 engineers and developers, with over 22 million cloud server instances and 100,000+ customers from 150 countries.
Vultr is a cloud hosting specialist that takes pride in its high-performance edge services and easy scalability. It provides cloud computing and block storage, as well as bare metal and dedicated servers.
Additionally, clients can choose from 16 different server locations around the world.
Vultr provides Windows VPS hosting plans with a variety of features and customization options that are tailored to your specific requirements. With a Windows VPS, you can enjoy the benefits of having your own firewall and software without having to pay for an expensive dedicated server.
Performance
According to the test carried out by our experts using Vultr's Network Looking Glass on 100MB and 1GB test files, Vultr transferred 100MB bytes of data in an average of 3056ms and a response time per package of 0.584 ms. This means the Vultr has a high speed and a lower response time hence very fast.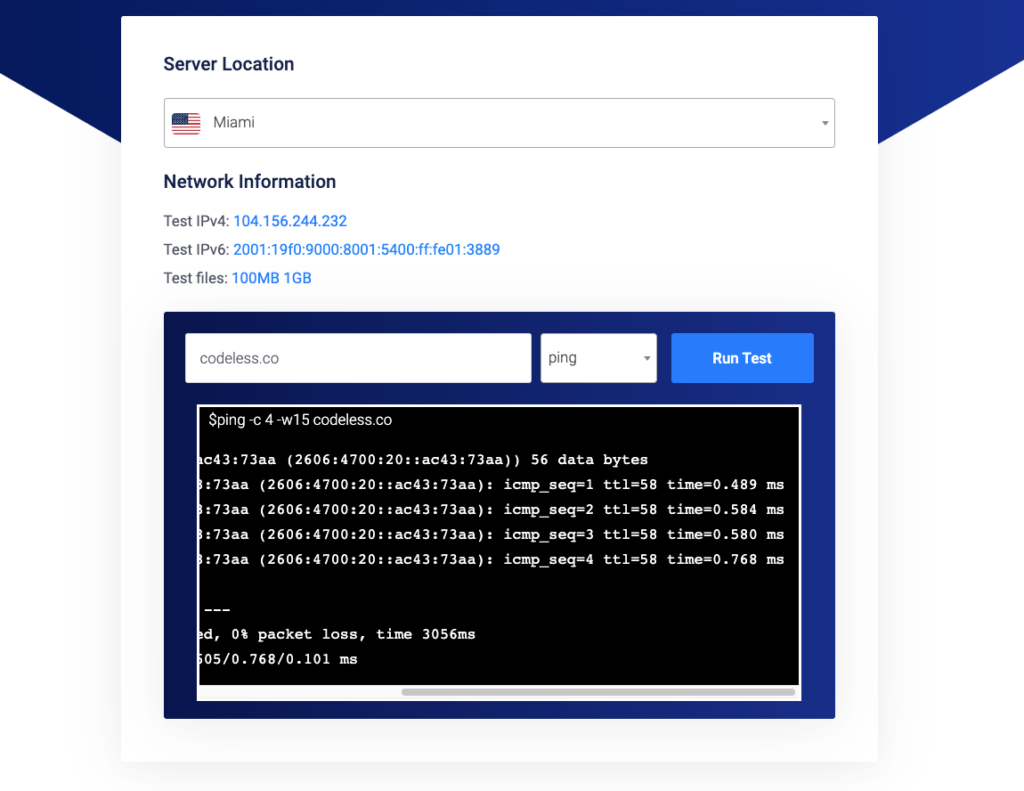 You can select from a variety of Windows server configurations, including the newest Windows Server 2023, to ensure the most dependable and secure hosting environment.
Features
User support: Vultr's online resources, which include FAQs, help documents, benchmarks, and a comprehensive knowledge base, provide the majority of the support. If you aren't a customer, your options are pretty limited to filling out the form on the website, but customers can also open support tickets if they are having trouble.
Simple and easy-to-understand Pricing Options: While some cloud hosting providers appear to purposefully confuse potential customers with pricing options, Vultr makes things relatively simple. You can create your own plans or use the existing ones, with hourly and monthly pricing options.
Cancellations & Refunds: One thing to remember about Vultr is that it has a strict no-returns policy. If you decide to leave, you must delete any active instances and submit a support ticket. This makes canceling the plans relatively easy, but make sure your account doesn't have a large amount deposited in it because you won't be able to receive a refund.
16 Server Locations: Vultr has a global network of servers that spans the United States and Canada (from Seattle and Toronto to Atlanta and Miami), as well as servers in London, Amsterdam, Frankfurt, Paris, Singapore, Tokyo, and Sydney.
One-Click Installers: Vultr provides a variety of one-click installers for popular web applications and administrative tools.
Pricing
While some cloud hosting providers appear to purposefully confuse potential customers with pricing options, Vultr makes things relatively simple with a starting price of $5/month. Additionally, you can create your own plans or use the existing ones, with hourly and monthly pricing options.

Server Firewall
Backups
Full Root Access
Starting at $6.99
Response time:1432ms
Uptime: 99.3%
See Pros & Cons
Pros
AccuWebHosting includes free backups with most plans, as well as free and unlimited restorations. Customers can pay for a paid backup plan that includes progressive daily backups that are kept for seven days.
Dedicated IP Address: To access RDP and SSH connections or host your domain, your cloud VPS server is assigned a dedicated IP address. Additional IP addresses are also available on request.
Support is available 24 hours a day, seven days a week, with the company averaging ticket responses in less than 15 minutes and chat responses in less than seven seconds.
All AccuWebHosting Windows VPS plans, regardless of configuration, include scalable memory, storage space, and bandwidth.
The servers are self-sufficient. You can add or remove load balancers and scale on demand, making things much easier.
With all plans, you can choose between Windows Server 2012 and 2016, and you can monitor your Windows VPS hosting platform via an easy-to-use management panel.
Cons
To take advantage of the free cloud backups, you must use servers located in Denver, Colorado. It will cost more to secure your files if your VPS is located outside of this region.
The Only provide a 7 days refund policy.
AccuWebHosting is a credible option for customers seeking specialized configurations, scalable resources, and responsive support, with over 14 years of experience providing performant shared, VPS, and dedicated services.
AccuWeb operates 15 highly secure data centers, providing excellent geographic redundancy. The servers are outfitted with Intel Xeon E5-2650 V2 processors, 128 GB ECC/Registered DDR3 RAM, Raid-6 redundant storage, and are power-efficient.
All virtual servers have an open 1Gbps network port, so the connection is unlikely to slow down your load times.
This host, like most Windows hosting providers, uses Hyper-V for virtualization. This is a leading Microsoft solution, so you can be confident that it works flawlessly.
AccuWeb Hosting also provides several VPS options. The unmanaged Windows VPS, or "VPS Classic," does have HDD storage, and it's best to avoid it unless speed isn't critical.
Performance
According to the Network Test carried out by our experts using AccuWebHosting 64 bytes of data were transferred in an average of 0.032 ms. The site also had an average transmission rate of 1432 ms which is relatively high hence lower speed as shown in the screenshot below.
Additionally, user Support is available 24 hours a day, seven days a week, with the company averaging ticket responses in less than 15 minutes and chat responses in less than seven seconds. This ranks AccuWeb Hosting among the top providers with seamless user support technologies hence very convenient for novices.
Features
Server Firewall: AccuWebHosting provides comprehensive server security. It has several layers of security, including a firewall, to protect your data from harm.
Full Root Access: Clients have complete control over their hosting, and no one else can make changes to the hosting with AccuWebHosting because you have full root access.
Backups: AccuWebHosting will provide you with confidence in knowing your data's security. You don't have to worry if your data is damaged in an unfortunate event because this platform provides free backups.
MySQL and MSSQL Express are preinstalled and if your MSSQL database grows to 10GB (the limit), you can buy a paid license from AccuWeb and continue to expand your application.
The preliminary server setup, preemptive server monitoring and management, third-party software installation, and OS and control panel management are all part of the management.
Speed: Every Windows server VPS is equipped with a 1Gbit/s network card. When combined with SSD storage with fast read/write speeds, it allows you to build a gaming server, provide video streaming services, and do whatever you want.
Pricing
It has a starting price of about $6.99/mo. If you prepay for a year of hosting, the starter plan costs $10 per month. After that, it rises to $14/month, which is still a reasonable price for a managed VPS.
This figure includes the price of a Windows license. You have the option of using the free SolidCP control panel or paying $10 per month for Plesk. SolidCP performs most of the functions of Plesk and can even be used to resell hosting plans, making it a less expensive option.

Scalability and Flexibility
Full superuser access
Duplicate your virtual machine
Starting at $10/month
Response time: 156ms
Uptime: 99.9%
See Pros & Cons
Pros
InterServer is one of the few providers that has already incorporated Windows Server 2019 into VPS hosting. Additionally, the 2016 and 2012 versions are also available.
With each VPS, InterServer also includes dedicated RAM and CPU cores.
If you need a smaller solution, InterServer has incredibly low-cost Windows VPS package plans..
It also provides Free Migration services on $40/mo+ Plans.
Enhanced Security: If you're switching from basic web hosting to Windows VPS solely for security reasons, you won't be disappointed with these services.
Cons
On the other hand, this host does impose bandwidth restrictions. If you exceed it, your website will run slowly.
It's also disheartening to discover that DDoS protection isn't available.
Slow customer service response.
Interserver is now one of the best hosting service providers in the world, with over two decades of hosting experience. It is user-friendly for beginners and provides a wealth of knowledge base, tutorials, and tools to assist you in getting started with hosting.
The provider operates four data centers in the United States. This makes it an excellent choice for consumers and businesses in the United States, but it falls short in other markets.
It would be difficult to list all of the cutting-edge technologies used by InterServer. With tight security, highly redundant systems, and robust networking hardware, it's no surprise that InterServer performs well.
The provider virtualizes its servers with Microsoft Hyper-V. Virtualization technology is popular among Windows server administrators, and it works flawlessly. The specifications for the actual virtual servers are determined using a slice-based model.
For people looking for low-cost web hosting with excellent customer service, you should check out Interserver, which offers a variety of discounts. InterServer provides cost-effective VPS hosting for Windows.
Performance
According to the test carried out by our experts, Interserver provided an average response time of 156 ms which is relatively low hence the site is relatively fast as shown in the screenshot below.
This host offers fully managed services to individuals as well as resellers at the same cost and is therefore considered the cheapest Windows VPS server.
You can also read more and discover our featured cheap VPS hosting
Features
Scalability and Flexibility: Customers can get custom-built Website hosting plans from Interserver. This is because this hosting platform allows you to customize your plans by selecting the features and capacities that best suit your needs.
A real-time editor is available to assist you in configuring your site. One is able to create a simple site in under 5 minutes because it is drag-and-drop. This drag-and-drop feature will undoubtedly appeal to new users.
Clients have full superuser access to their server as an advanced user. This is ideal for developers who prefer to have complete control over everything. They can, for example, install and run third-party software not provided by InterServer.
Free SSL Certificates: Interserver assists clients in keeping their data and website secure by providing free SSL certificates. This ensures that no information is compromised and that all connections to your website are encrypted.
You can duplicate your virtual machine by using a disk cloning tool. Additionally, weekly backups are performed automatically to keep your data safe.
1-Click Install: Interserver allows you to easily install over 400 web applications. You only need to make a few clicks and you're done.
Pricing
InterServer's pricing model is as simple as they come. Every server slice costs $10 per month, regardless of the number of slices purchased. You can save 10% on your first year of hosting. After that, the price will return to the standard $10/month.
You must pay a small fee for the control panel if you want managed Windows VPS. However, charging for a panel license is pretty standard practice.
The price includes your choice of Windows Server license. Buying a couple of server slices is thus a dirt-cheap way to get a decent Windows-based VPS.

Virtual Routers
Disaster Recovery
SSD Storage
Root Access
Starting at $1
Response time: 49.1ms
Uptime: 99.8%
See Pros & Cons
Pros
Simple User Interface and Ease of Use: Togglebox provides control panels for cPanel and WHM. It will install and configure the LAMP stack for you, as well as provide basic security and keep your server up to date.
Togglebox provides excellent customer service. Togglebox's support team can be reached in a variety of ways. You can contact them via support ticket, email, or live chat. They also have a comprehensive knowledge base to assist you.
Togglebox offers completely customized SSD Cloud servers at reasonable prices.
Togglebox provides managed firewall services with a dedicated virtual firewall to protect your servers and pirate networks. The Managed Virtual Router service includes an IPsec-compliant stateful firewall.
Togglebox Windows RDP desktop Cloud VPS is ideal for users who want to run Windows desktop applications or simply surf the web. Each server has its own dedicated resources, including a static IPv4 address, and provides you with full system Administrator access.
Remote Desktop is ready to use right away and can support up to two concurrent RDP connections. Windows 2012 licenses are included at no additional cost with these plans.
Performance
According to the file transfer test carried out by our experts. The transfers involve multiple files, and 10 threads and they last for at least 10 seconds at maximum speed.
The transfers are repeated 4 times from different servers and only the fastest is used for comparisons and to calculate the grades. Tooglebox provided an average response time of 49.1 ms which is relatively low the site is relatively fast as shown in the table below.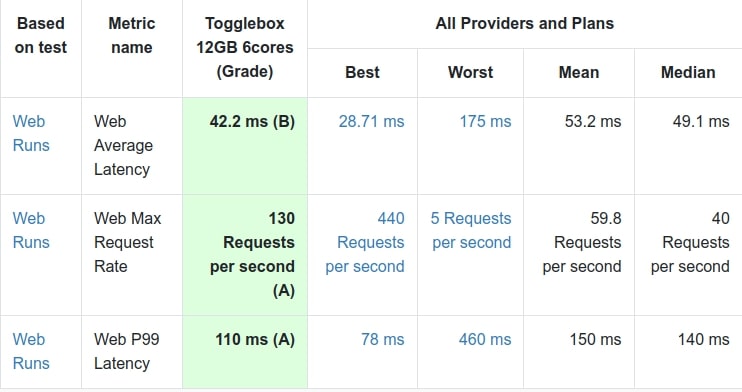 Togglebox is considered the best-managed Windows VPS because most of the administrative activities are carried out by experts who are available around the clock to help ensure that your applications are running seamlessly.
Features
Virtual Routers: Custom routers are provided for your cloud environments, and the entire configuration of these routers is managed. As a result, you can get started right away.
Disaster Recovery: Critical data losses are avoided 24 hours a day, seven days a week. Furthermore, if the data is jeopardized in any way, an effective disaster recovery plan is in place to ensure that the losses are compensated for and are not critical.
SSD Storage: All VPS and application servers have SSD storage, which is quick and efficient. As a result, your servers will always run at top speed.
Root Access: Every VPS includes full administrator access. You have complete command of your system.
Pricing
Togglebox clouds operate on an hourly billing model and can be activated for as little as $1. Your monthly expenses are determined by your hourly resource costs.
Additionally, you can also completely customize the resources on your servers, ensuring that you never pay for resources that you do not require.
We also have a guide for the cheapest Windows VPS server hosting providers.
FAQs
What is Windows VPS hosting?
Windows VPS hosting refers to servers that run Microsoft's Windows operating system.
What is  Windows RDP VPS?
Windows RDP VPS is a Windows-based protocol that enables users to connect to their computer from another computer.
Does A2 Hosting offer Windows VPS?
No, they offer only Linux hosting and not Windows.
Does Digital Ocean offer Windows VPS?
No, Digitalocean offers only dedicated servers with Linux OS platforms.
Conclusion
We went over the some of Best Windows VPS Hosting platforms which is dependable and secure for your data in this article. We chose these web hosting service providers based on our test results, and hence the ranked list describing all the various areas where these providers excel.
Below are listed our final recommendations for Windows VPS hosting:
These hosting services are dependable in terms of features, security, services, uptime, speed, and even customer support. However, before purchasing any of these, consider your needs as well as the hosting plan you select.
More hosting related articles:

As one of the co-founders of Codeless, I bring to the table expertise in developing WordPress and web applications, as well as a track record of effectively managing hosting and servers. My passion for acquiring knowledge and my enthusiasm for constructing and testing novel technologies drive me to constantly innovate and improve.
Expertise:
Web Development,
Web Design,
Linux System Administration,
SEO
Experience:
15 years of experience in Web Development by developing and designing some of the most popular WordPress Themes like Specular, Tower, and Folie.
Education:
I have a degree in Engineering Physics and MSC in Material Science and Opto Electronics.