Cheap dedicated servers are now a reality thanks to technological advancements that have created more types of web hosting, competition, and growth in the market.
According to Fortune Business Insights, the web hosting industry "is predicted to grow from USD 83.99 billion in 2021 to USD 267.10 billion in 2028".
Not sure where to begin? Don't worry; here's our shortlist of the top five cheap dedicated servers, selected for their overall value for money and features:
Now let's take a look at the table comparison between them:
| Provider | Price (Monthly) | Renewal | Bandwidth | RAM | CPU Cores | Locations |
| --- | --- | --- | --- | --- | --- | --- |
| InMotion Hosting | $69.99 | $109.99 | Unmetered | 16GB | From 4 to 32 | 2 |
| UltaHost | $129.90 | $129.90 | Unlimited bandwidth | 64GB | From 6 to 24 | 4 |
| InterServer | $67.00 | $67.00 | 150TB | 1GB | From 2 to 52 | 2 |
| BlueHost | $99.99 | $124.99 | 5 to 15TB | 4GB | 4 | 6 |
| DreamHost | $149.00 | $149.00 | Unmetered | 4GB | From 4 to 12 | 2 |
| HostGator | $89.98 | $109.97 | Unmetered | 8GB | From 4 to 8 | 2 |
| Simply Cloud | $41.59 | $41.59 | Unlimited | 4GB | From 2 to 20 | 6 |
| AccuWebHosting | $88.00 | $88.00 | 20TB | 128GB | From 4 to 48 | 11 |
| EasySpace | $93.20 | $93.20 | Unmetered | 4GB | From 4 to 20 | 8 |
9 Cheapest Dedicated Servers Hosting (Unmetered)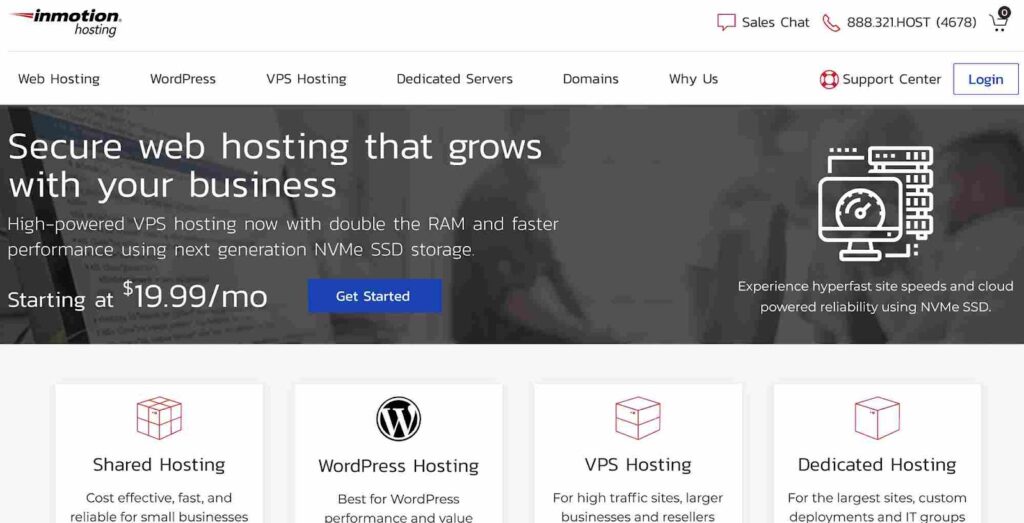 InMotion Hosting is a Californian company with over twenty years of experience in web hosting solutions and is the best and cheapest dedicated server provider.
They are ideal for small to medium-sized businesses looking for dedicated servers that run on Linux.
Its data centers are situated in Los Angeles and Ashburn, Virginia. InMotion Hosting runs off a level 1 network, positioned right next to internet exchange points. This means rapid speeds for American customers, but it also offers free CDN access via Cloudflare, so location isn't an issue.
Managed and Bare Metal servers include 99.9% uptime, website migration, and a generous amount of IP addresses. Unless you're an expert, it's worth going for managed, as it includes cPanel licenses, WHM, SSH, root access, and Corero's Smartwall Threat Defense.
A crucial difference with managed is customer support 24/7 via ticket, email, and chat support all year around. InMotion Hosting offers free website transfers and the Launch Assist program for new customers, which provides you with one-on-one time with a service administrator.
Regarding downsides, Launch Assist isn't available on the cheapest managed tier, and InMotion doesn't support Windows operating systems.
It is also featured as one of the best web hostings for small businesses.
Pricing
InMotion Hosting offers four monthly, quarterly, semiannually, and yearly billing cycles. Opting for the annual plan is cost-effective as the monthly amount equates to less.
It includes seven pricing tiers for both managed and Bare Metal servers. The RAM, cores, and dedicated IPs grow as the price increases.
The cheapest offering for both is the Aspire at $89.99 on the Bare Metal and $69.99 on the managed choice. It features a 1TB SSD, 10TB monthly bandwidth, and a security suite. Keep in mind that their plans increase their price on renewal.
However, the Advanced tier offers 64GB RAM, six cores, and 2x1TB SSD–$149.99 for Bare Metal and $189.99 for fully managed.
2. Ultahost – $129.90/month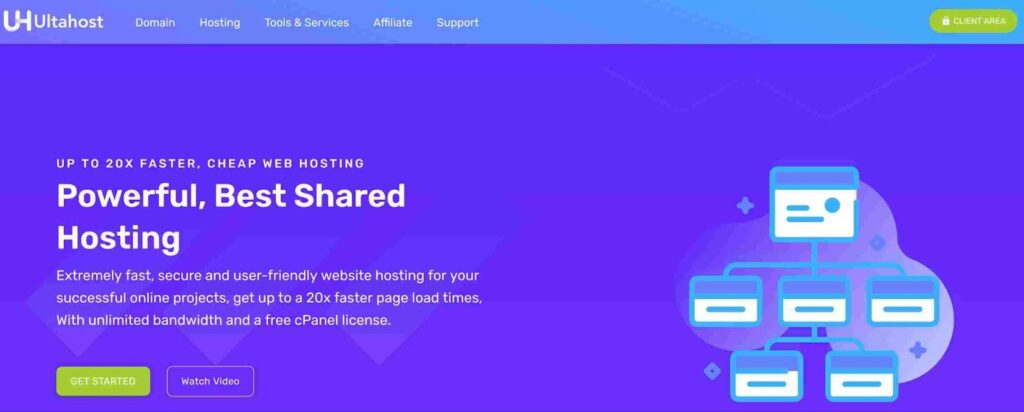 Ultahost is a relatively new web hosting service situated in Delaware. It offers affordable dedicated servers from its nine data centers in America, Canada, The Netherlands, and Germany.
Dedicated server plans include free daily backups, free SSL certificates, 24/7/365 support, NVMe SSDs, and full root access.
There's also the alternative of picking from seven OS options (Debian, Ubuntu, CentOS, Fedora, Red Hat, Alma Linux, and Windows server), a control panel, and server location.
The team provides top-notch service that responds to any question or problem and offers phone, live chat, and email support.
Ultahost is serious about security, too; its UPS and generators ensure a high standard of protection for customers' data with their Tier 3 and 4 data centers.
Respectively, the servers deliver reliable results with a 99.99% server uptime promise. They come safely housed and equipped with high-end features, including fire suppression systems, 24/7 security, raised floors, climate control, and water suppression.
The downside is that there are no free plans; however, there is a 30-day money-back guarantee. Ultahost doesn't offer free site migration, though it is available at a cost.
Pricing
Ultahost offers flexible payment options of monthly, quarterly, semiannually, yearly, biannually, and triannually. It shows how much you can save upon selecting each option which, at the most, is up to 22% off.
The ULTA100 Xeon is the lowest offering. It includes an Intel Xeon E-22760 Hexa-Core, 64GB RAM, and 2X960GB SSD for $129.90 per month.
However, the most popular tier is the ULTA AX160-NVME. It includes an AMD EPYC 7402, 24 Cores, 128GB RAM, and 2×960 GB NVMe SSD.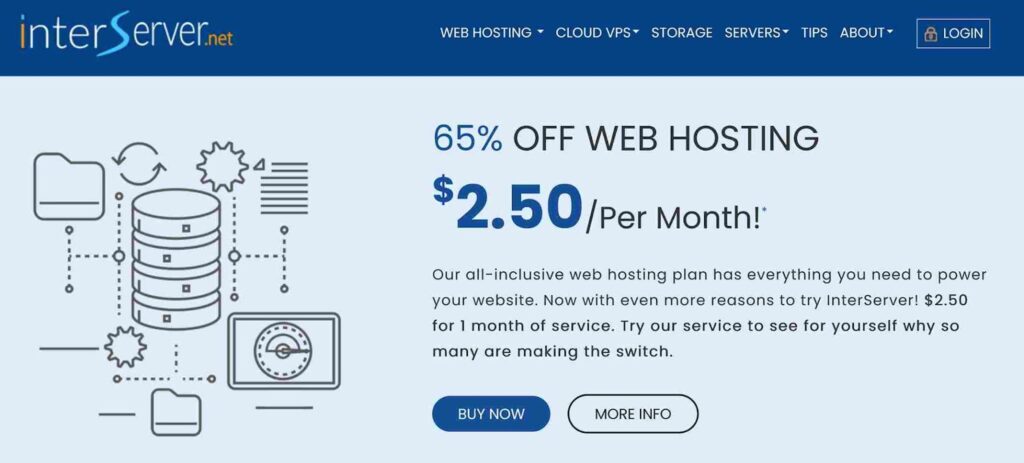 InterServer is a reliable web hosting provider that's been around the scene for 23 years. It runs two top-rated data centers and facilities in Jersey and Los Angeles.
InterServer's dedicated servers have a pay-as-you-go structure with a great line-up of OS options for Linux, Unix, and Windows.
If you're looking for Windows servers, finding a better selection with five different Windows licenses will take a lot of work.
InterServer guarantees a 99.9% network uptime and 100% performance. The cheap dedicated servers fall into the following categories:
Dedicated Home provides self-managed servers where you add what you want
Storage Servers are for ample storage space of up to 120 TB
10 GBPS Servers focus on fast internet connection by limiting the amount of 10Gb servers on one switch
Rapid Deploy Servers are servers set up in 20 minutes or less
Pricing
InterServer's billing cycles are recurrent and monthly.
In the Dedicated Home tier, there are 13 options, with the cheapest offering an AMD Ryzen 3600X Z, including six cores, (2)SSD or (2)NVMe, and 64GB of RAM for $67.00 per month.
Another excellent value-for-money option is the 2 x Xeon E5-2678v3 (Storage); it features 24 Cores, two CPUs, 128GB of RAM, and (12)SSD or (2)NVMe for $250.00 per month.
4. Bluehost – $99.99/month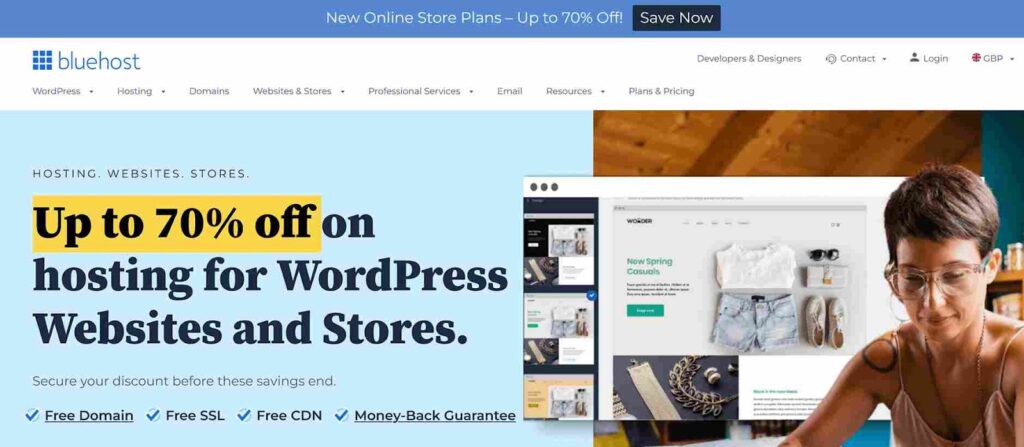 Bluehost is well-known for both website and WordPress hosting, and in 2013, they branched out with VPS and dedicated server hosting services.
For beginners and startups, Bluehost offers no-fuss plans, attentive support, and plenty of cPanels accounts and WHMCS.
They own 6 Tier 3 data centers worldwide and are headquartered in Orem, Utah, so no matter where you are, they've got you covered.
Support is semi-managed by Bluehost, which means they can help with queries by request, including reboots, restoring full backups, and Easy Apache 3 to Easy Apache 4 migration.
Bluehost's support is available on live chat or phone 24/7, and they also have a knowledge base with dedicated guides–their response is also lightning fast.
However, if you prefer more control, you can still choose your own OS and perform full root access to do custom installs.
Bluehost dedicated servers come with fast provisioning of 24-72 hours, free domain registration in the first year, and a free SSL certificate.
However, Bluehost's advertised monthly prices only apply to the three-year contract, and their servers run CentOS alone.
Pricing
Bluehost's billing cycles are monthly, quarterly, semiannually, yearly, and triannually.
The Standard tier is the lowest option available and includes 5TB of bandwidth, five cPanel accounts, and 4GB of RAM for $99.99 per month (on the annual plan).
However, the Enhanced plan offers better value, including RAID Level 1 Storage 2x 1000GB, 30 cPanel accounts, and 8GB of RAM for $139.99 per month (on the annual plan).
Read the Full Review: BlueHost Review – Honest Check of Pros & Cons
5. DreamHost – $149.00/month

DreamHost is a popular hosting platform with 26 years of experience and features servers that run on a Linux environment.
All dedicated servers feature the same level of support, entire root and shell access, uncapped bandwidth, unlimited data transfers, and DDoS protection. PHP7, Perl, Python, and Ruby are available for those who like to create projects.
Dreamhost guarantees a 100% uptime rate in its terms of service. If they fall short, you'll get credit for every hour your site is down and can use it towards your renewal.
The support team is available 24/7 via live chat and email. In addition, there's also a knowledge base that has answers to commonly asked questions and detailed step-by-step guides.
Dreamhost has an excellent 97-day money-back guarantee on their shared web hosting plans. When it comes to VPS and dedicated servers, refunds can only be given in the first 30 days, and you're credited for what you don't use.
Unfortunately, monthly plans are non-refundable–a significant drawback for some.
Pricing
Dreamhost bills monthly and yearly, and its pricing is split into two central tiers:
Overall, there are nine plans, with options to select RAM, disk space, and CPU amount.
The lowest offering is the Standard 4 plan, which features 4GB of RAM, Ubuntu, and 1TB HDD for $149.00 per month.
The Enhanced 16 plan offers better specs and features 12 cores, 16GB of RAM, and a 2TB HDD for $279.00 per month.
In the second year, renewal prices don't change.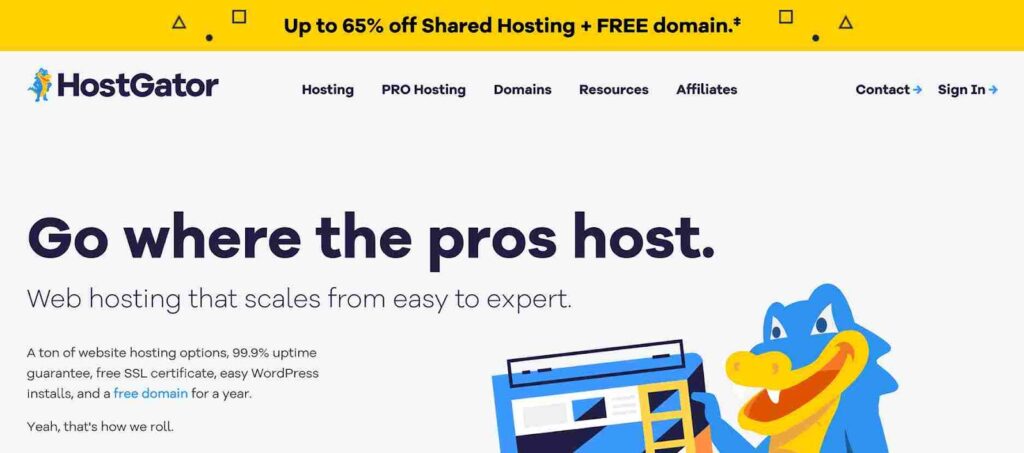 HostGator is a reliable American web hosting service with two decades in the market and is headquartered in Houston.
For those with power-hungry needs looking for an unmetered dedicated server, HostGator is a solid choice.
HostGator's two data centers are situated in Provo, Utah, and Atlanta, Georgia, and they offer a complimentary Cloudflare account to direct your traffic globally through 23 additional data centers. HostGator's uptime provides a 99.9% guarantee which works out to only an hour of downtime a year.
Each dedicated server plan has a respectable amount of features, such as unlimited MySQL, free content transfers, unlimited outgoing emails, three dedicated IPv4 IPs, and unlimited POP/IMAP connections.
There's a choice of controls: cPanel and WHM on Linux or Plesk and Webmatrix on Windows. Similarly, they also provide semi-managed and fully-managed support.
HostGator delivers 24/7 assistance, and the team is available via live chat, Twitter, and phone. HostGator's resource knowledge base and blog are in-depth, so you can find the info you need straight away.
The main downside with HostGator is their renewal prices, but if you opt for a lengthier contract, you do save money overall. In addition, their customer support can be a bit hit or miss.
Pricing
HostGator offers six payment options: monthly, quarterly, semiannually, yearly, biannually, and triannually. The introductory prices are for the triannual billing period, and there are sequential reductions for each.
The Value Server is the cheapest tier featuring 8GB of RAM, four cores, and a 1TB HDD for $89.98 per month. Renewal price for the second year is $109.97
That said, the Power Server plan offers more value with double the RAM, a HDD, and cores in the Value Server for $119.98 per month.
Read More: 9 Best Unlimited Hosting with Cheap Plans (Space and Bandwidth)

Formerly known as Simply Hosting, Simply Cloud is a UK company with 15 years in the market. They offer the most affordable starting prices for self-managed servers on our list and free trials on all of their dedicated servers.
There's flexibility to configure your build with Windows and Linux, as well as what type of support you receive, with two choices of part-managed and full-managed service if needed.
Simply Cloud's main office is in Bristol, England, and it owns six data centers in the UK, Ireland, Italy, Spain, Portugal, and the Netherlands. They also have Tier 3+ data centers which are secured and maintained from every type of element and risk.
Simply Cloud provides 99.99% uptime and 100% power SLAs and compensates customers with one day of credit every hour they are down from power (or network) issues.
With multiple fail-safes, including backup diesel generators, UPS, and STS transfer switching, they take their customers seriously.
All dedicated servers include a 10-minute ticket response time, 24/7/365 support, rapid deployment of servers within an hour, and even a one-minute phone response time to boot.
Just be aware that Simply Cloud doesn't provide refunds. That said, there aren't any setup fees, and they offer a 30-day money-back guarantee.
Pricing
Simply Cloud provides monthly or annual billing, and they offer two bundles: IT Managers and Digital agencies.
The lowest offering–the SF1 plan–includes 4GB of RAM, 2x1TB, and 5TB bandwidth for $41.59 per month.
The SF5 tier is a great price; it features 32GB of RAM, unlimited bandwidth, and 4x1TB for $156.22 per month.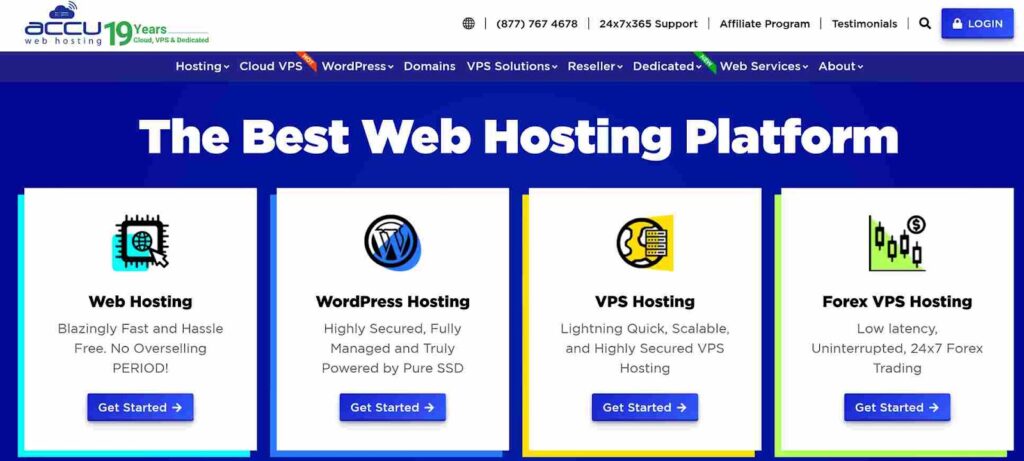 AccuWebHosting is a reputable web hosting platform based in New Jersey. It shines at providing flexible, full-bodied dedicated server packages with the broadest selection of cores and parts.
Linux and Windows power AccuWebHosting, while other OSes–CentOS and Ubuntu in the bare metal plans–are also optional.
AccuWebHosting owns 11 data centers worldwide, with two located in the US–customers benefit from five free static IP addresses if they opt for a Denver server. Other locations only provide one IP address, but more are available to purchase if needed.
Some notable key features include 100% power and network SLAs, basic tech support that operates 24/7, anti-DDoS protection, and monitoring alerts.
AccuWebHosting provides plenty of servers with nearly 1000 alternative configurations that are great for scalability.
At the very top of the scale, they cater to premium complex cluster transformations with over 100 TBs of storage, two TBs of RAM, and servers with an Intel Xeon Platinum processor with over 32 cores.
However, keep in mind add-ons and setup fees can quickly increase the overall price.
Pricing
AccuWebHosting delivers five pricing tiers: monthly, quarterly, semiannually, yearly, and biannually.
The cheapest server is the Classic-1 (located in Poland); it includes unmetered bandwidth, 16GB of memory, and 500GB of complimentary backup for $88.00 per month.
In terms of affordability, the Classic-1 (located in Denver) is a solid bet with the Intel Xeon E3 processor, 1TB of SATA disk, and a network speed of 1000 Mbps for $105.00 per month.

Easyspace is a UK web hosting provider with 25 years of experience. They offer 100Mb to 1000Mb unmetered choices and different port speeds at no additional cost.
Easyspace is a Scottish company part of the iomart Group and has eight locations around the UK, including Glasgow, Manchester, St. Asaph, Nottingham, Leicester, London, Maidenhead, and Gosport.
Its data centers are interlinked through an optical fiber network and connect with numerous Tier 1 and worldwide carriers; it's not surprising that they offer a 100% network uptime guarantee, and for every hour of downtime, you get refunded.
All the dedicated servers come with monitoring and alerting, 5 IP addresses, a free control panel, a variety of OSes, and 24/7 UK-based phone support.
Easyspace offers support plans that include backup recovery assistance, engineer alerts, managed OSes, complete AV configuration, and Nagios.
Just be aware that Easyspace doesn't offer money-back guarantees.
Pricing
Easyspace has two billing cycles: monthly and yearly. The monthly contract is for a minimum of three months.
The ready-to-go servers are pre-built, and the range is updated daily on a first-come, first-serve basis.
The Starter, Reseller, and The Beast are custom-dedicated plans–the Starter is the most affordable offering with four cores, 64GB of RAM, and 4x250GB SSDs for $82.71 per month.
The Reseller is also excellent value for money with 20 cores, 128GB, and 1000Mb unmetered bandwidth for $298.62 per month.
FAQ
Here are some frequently asked questions on dedicated servers.
Is a cheap dedicated server worth the money?
An affordable dedicated server is definitely worth it if you have significant traffic volumes, run eCommerce stores, or need to meet the legal and regulatory demands of data hosting.
Is a dedicated server better than VPS hosting?
It depends on your needs. Dedicated servers are a better option for sites with heavy traffic and resource-intensive platforms as they provide higher power, performance, and storage than a virtual private server–with these, you own a complete server.
However, a VPS is far cheaper to run in comparison.
Which is cheaper, cloud or dedicated hosting?
Cloud hosting is like a crossover of VPS as it creates a digital version using cloud technology. A bunch of servers share RAM, CPU, and space together and form one collective pool of resources distributed virtually among websites and users.
In contrast, dedicated servers are physically built from the ground up and get stored and powered in data centers.
In a nutshell: cloud hosting is much cheaper.
You can also read more here: Best Dedicated Servers Providers
Jamie is an experienced digital marketer and writer with a Joint Bachelor of Arts (B.A.) in English and Journalism. He has created online guides and reviews for over eight years and loves helping people make better decisions. When he's not researching, Jamie likes to complain about the weather, hike, and drink plentiful amounts of tea