In this article, we will analyze European VPS Providers according to the features they possess. Factors under consideration will be speed, server location, price, and features.
Many clients are interested in VPS located in Europe for several reasons. One of the main reasons is server latency, which as a parameter is always smaller if both the server and audience are located in Europe. Another reason is privacy, which is stronger in Europe than in other regions.
I would single out, for example, the Netherlands, which has a very strict privacy preservation policy.
The Top 9 Best European VPS Providers
| Providers | Pricing | EU Data Centers | Server Latency |
| --- | --- | --- | --- |
| Hostinger | $ | Netherlands, Lituania, UK (3) | 24ms |
| A2 Hosting | $ | Netherlands (1) | 34ms |
| Hetzner | $$ | Germany, Finland (2) | 43ms |
| LiquidWeb | $$$ | Netherlands(1) | 36ms |
| Kamatera | $$ | Netherlands, Germany, UK, Italy, Sweden, Spain (6) | 34ms |
| AccuwebHosting | $$ | France, Germany, Netherlands, Poland, UK (5) | 154ms |
| CloudWays | $$ | Netherlands, Germany, UK, Poland, Finland, Denmark, Greece, (7) | 32ms |
| Hostwinds | $$ | Netherlands (1) | 24ms |
| DigitalOcean | $$ | Netherlands, Germany, UK (3) | 24ms |

Fast, efficient servers based in Europe
Streamlined, user-friendly control panel
Multiple plans available to suit a range of needs
Speedy SSD storage for VPS plans
See Pros & Cons
Pros
Impressive server performance and uptime
Great price-quality ratio
Responsive customer service
Seamless scalability with VPS plans
Cons
Not all plans include free backups
Some services require additional costs
Hostinger is the best European VPS provider that offers blazing speed and top-notch performance, making it a trusted name in the VPS hosting sector. Hostinger servers are located in the Netherlands, Lithuania, the United Kingdom.
The user-friendly interface, coupled with versatile plans, allows seamless management and adaptability according to your needs.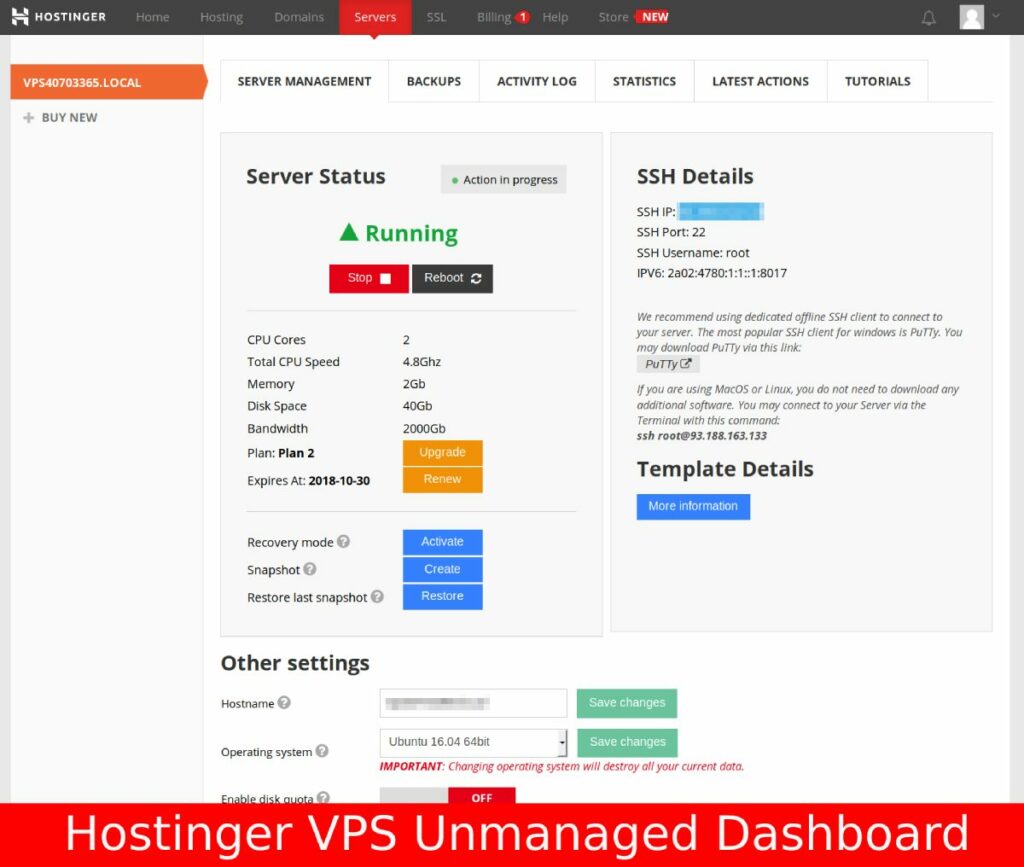 For instance, their VPS plans come with speedy SSD storage that significantly improves your website's load times.
The pricing begins at a modest $3.99 per month, offering value for your investment. However, keep in mind that not all plans include free backups, and certain services may require extra costs.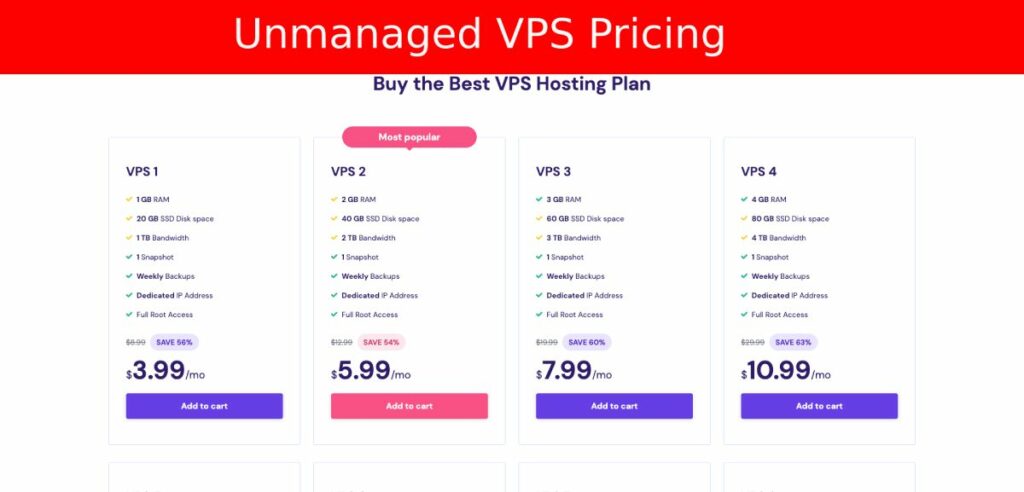 Read more: 6 Best WordPress VPS

Data centers across Europe for reliable speed and performance
SwiftServer platform for enhanced site speed
Wide range of VPS hosting plans
Dedicated customer support team
See Pros & Cons
Pros
Excellent uptime and speed
Free and easy site migration
Environmentally friendly hosting
Anytime money-back guarantee
Cons
Higher costs for Turbo servers
Some plan restrictions on lower-tiered plans
A2 Hosting takes the lead with European data centers in the Netherlands (Amsterdam), ensuring reliable speed and performance.
The provider leverages its SwiftServer platform to enhance site speed, contributing to a pleasant user experience. The server response tested is too low like 40ms, which means it is one of the fastest web hosting providers on the market.
Their range of VPS hosting plans suits different needs and budget brackets, making it a go-to choice for diverse users.
Pricing commences at $4.99 per month. However, the downside may include higher costs for Turbo servers and some restrictions on lower-tiered plans.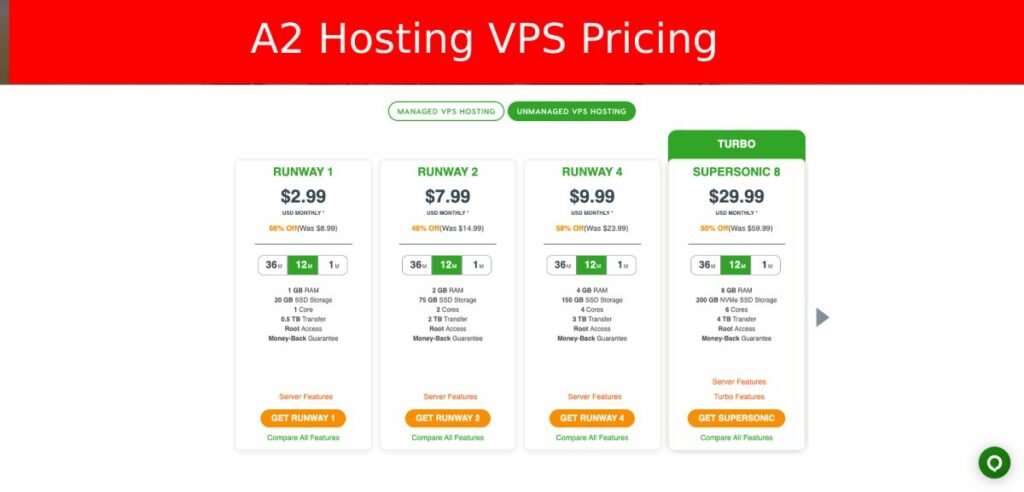 High-performance servers located in Germany and Finland
Robust security measures
Customizable server configurations
Competitive pricing
See Pros & Cons
Pros
Excellent hardware performance
Fair and transparent pricing
Green hosting – energy-efficient infrastructure
High data protection standards
Cons
Not beginner-friendly
Limited customer support
Known for its high-performance servers in Germany and Finland, Hetzner holds a strong position in the European Virtual Private Servers market.
The company focuses heavily on security and provides customizable server configurations, which is a bonus for tech-savvy users.
While Hetzner's services are competitively priced, starting at €2.09/month, it's worth noting that their platform might not be the best fit for beginners, and their customer support has room for improvement.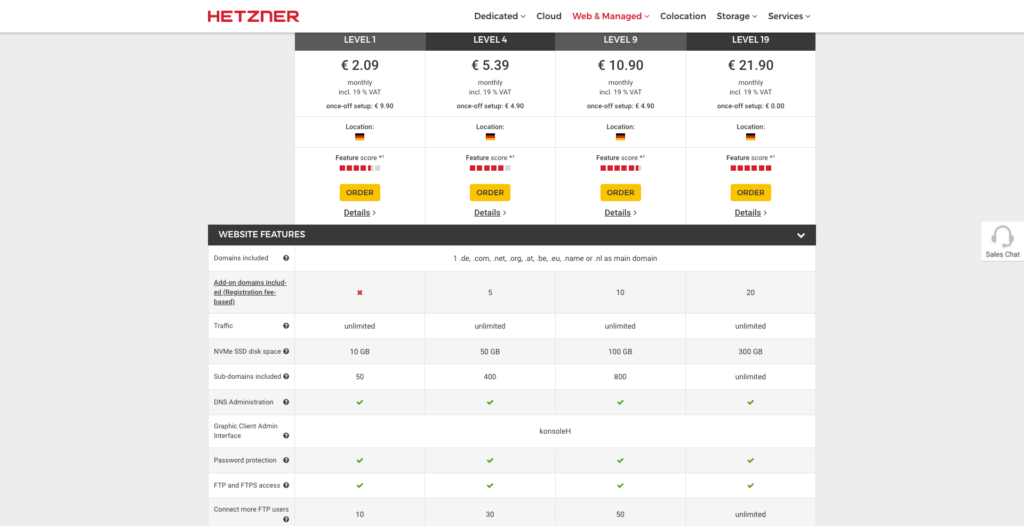 Highly reliable uptime
Specialized in managed hosting services
Superior customer support, also known as 'Heroic Support'
Comprehensive VPS hosting options
See Pros & Cons
Pros
Fully managed hosting services
Excellent customer support
Robust, scalable hosting solutions
No Pageview/Traffic Limits
Cons
Pricier than some competitors
Not as beginner-friendly as some alternatives
LiquidWeb stands out for its highly reliable uptime and specialized managed hosting services. They provide a range of comprehensive VPS hosting options, accompanied by their superior 'Heroic Support'.
One of their data centers is located in the Netherlands (Amsterdam).
However, with prices starting at $15/month, their services are somewhat pricier compared to some competitors. Moreover, the platform might not be the easiest for beginners to navigate.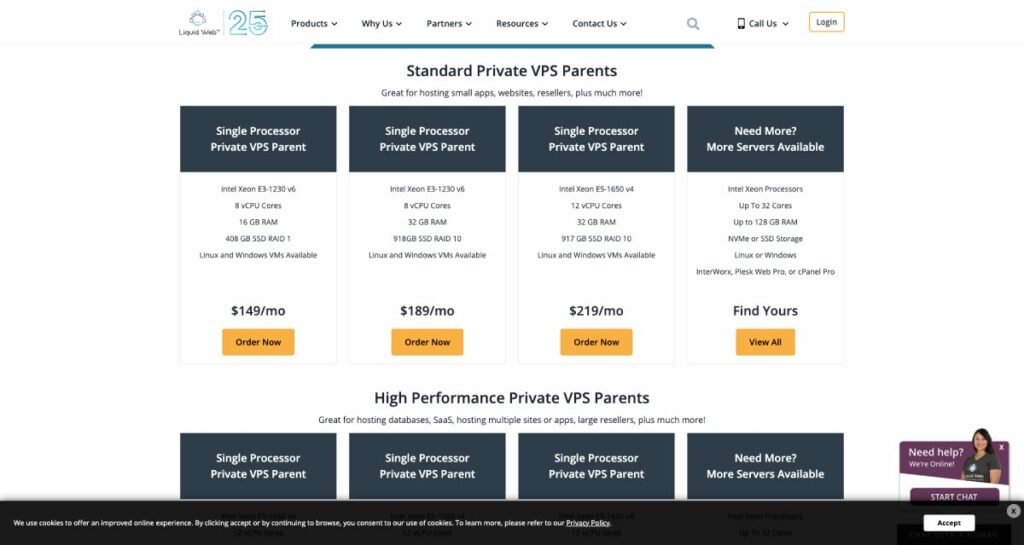 Cloud infrastructure with exceptional scalability
Wide array of server configurations
Data centers located in Europe for optimal performance
24/7 technical support
See Pros & Cons
Pros
Highly customizable plans
Excellent uptime and server speed
User-friendly interface
30-day free trial
Cons
Additional charges for control panels
May require technical expertise for optimal use
Kamatera's standout feature is its cloud infrastructure, providing exceptional scalability and a broad spectrum of server configurations. With data centers located also in Amsterdam Netherlands like other providers, it guarantees optimal performance.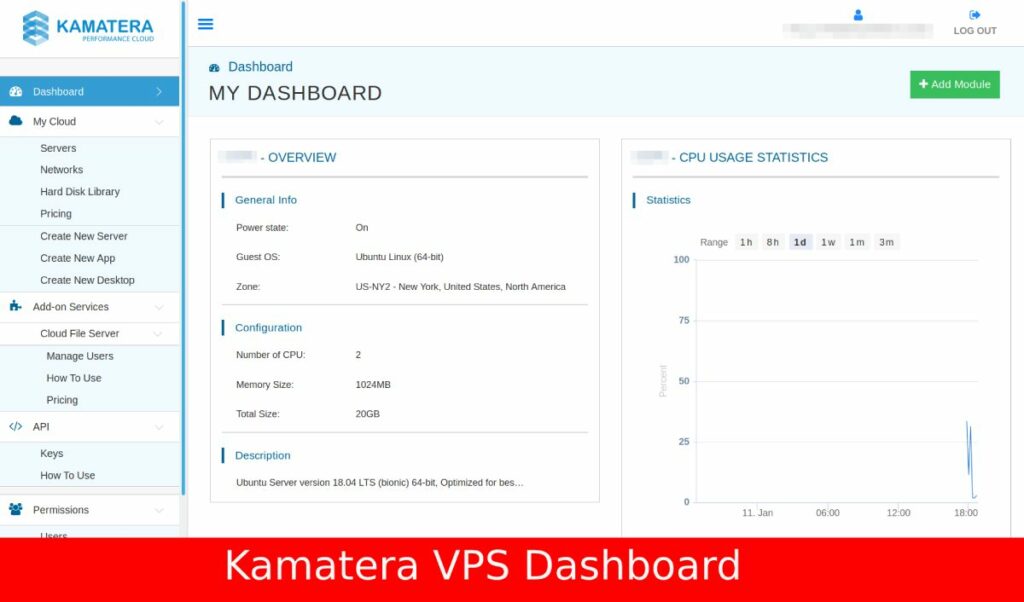 They offer 24/7 technical support and the pricing starts from $4/month. However, while their plans are highly customizable with excellent uptime, they do charge extra for control panels and some users may need technical expertise to fully utilize their services.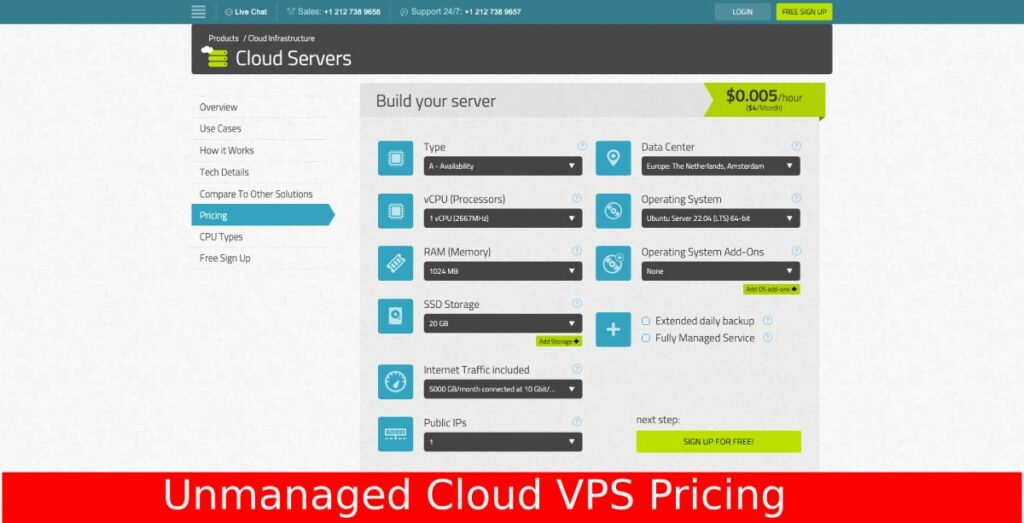 Wide range of hosting services
Top-notch hardware for superior performance
24/7 customer support
Free migration services
See Pros & Cons
Pros
Free domain name with hosting plans
Excellent customer service
99.9% uptime guarantee
Flexible and affordable plans
Cons
Some features require additional costs
Limited storage on some plans
Accuwebhosting offers a wide range of hosting services powered by top-notch hardware, ensuring superior performance. They offer 24/7 customer support and free migration services.
Accuweb hosting comes with different data centers located in Europe like in Amsterdam, France, UK, Germany and Poland.
Prices start from $5/month. Despite these merits, they do have some limitations such as additional costs for certain features and limited storage on some plans.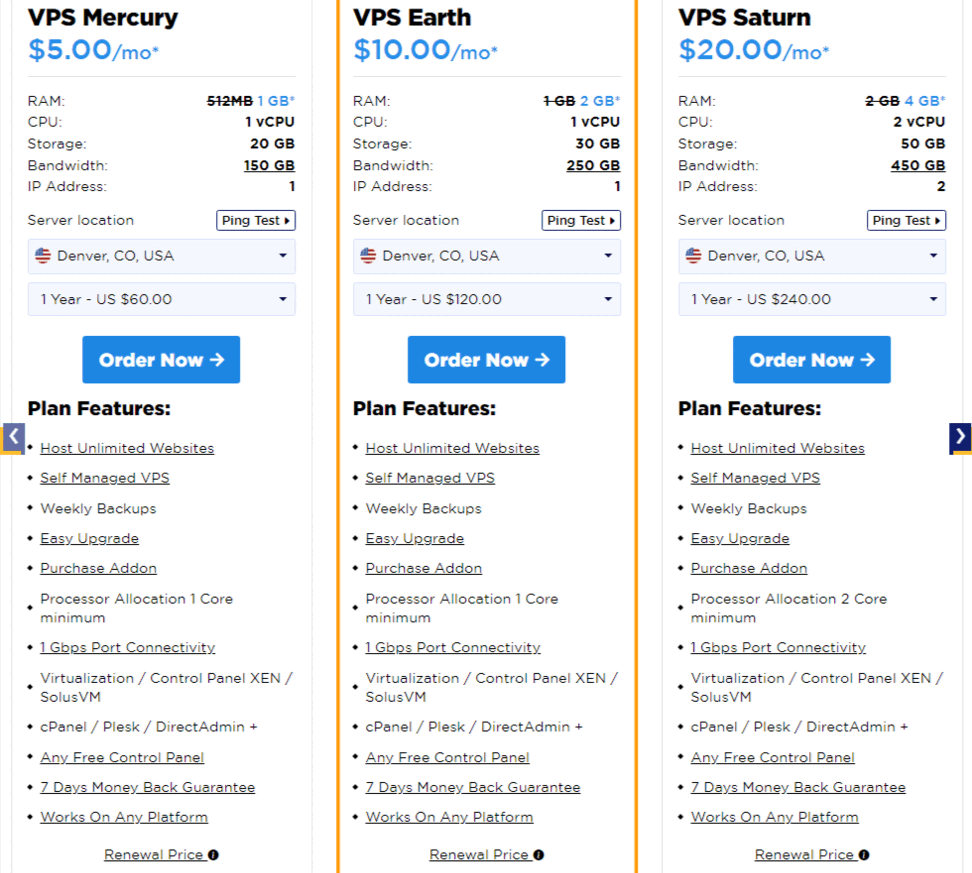 Managed cloud hosting platform
Fully optimized servers with advanced caches
Free SSL certificates and CDN
24/7 expert support
See Pros & Cons
Pros
Excellent speed and performance
User-friendly platform
Free site migration
Flexible and scalable hosting plans
Cons
Phone support not available for all plans
Extra charges for email hosting
CloudWays is a managed cloud hosting platform known for its fully optimized servers and advanced caching. It provides free SSL certificates and CDN, coupled with 24/7 expert support. With pricing starting at $10/month, it's a good option for many users.
By choosing Cloudways you can choose from different data centers in Europe like in Netherlands, France, Germany, and other European countries due to their possibility to use DigitalOcean, AWS, or Google Cloud as the main server.
Despite its excellent performance and user-friendly platform, some users might find the lack of phone support for all plans and extra charges for email hosting inconvenient.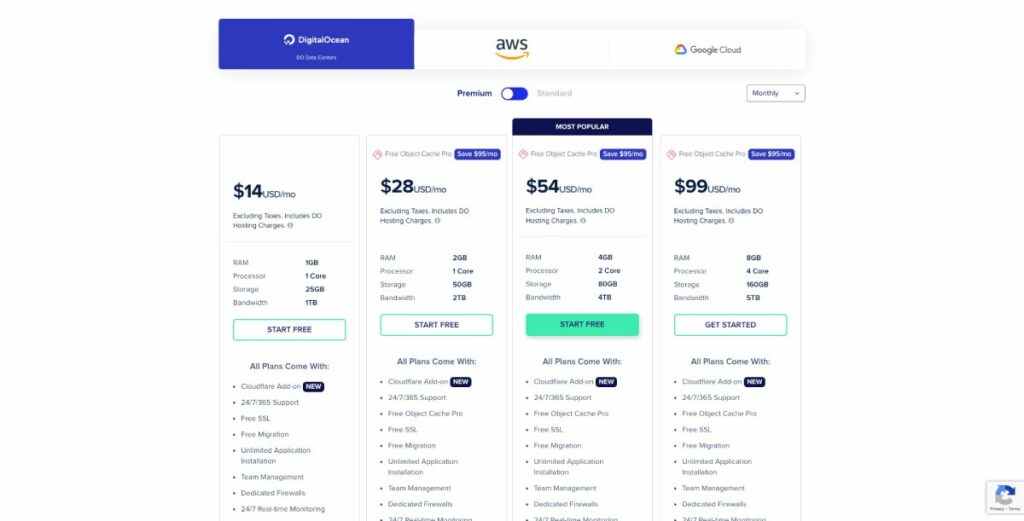 Dedicated IP addresses for all VPS plans
24/7 customer support
Full management services are available
Highly customizable server configurations
See Pros & Cons
Pros
99.999% uptime guarantee
Excellent customer service
Flexible and affordable plans
Good reputation in the industry
Cons
Limited range of server locations
Setup fee for monthly billing on some plans
Their commitment to a 99.999% uptime guarantee and excellent customer service has solidified their good reputation in the industry. However, they have one data center located in Amsterdam Europe and charge a setup fee for monthly billing on some plans.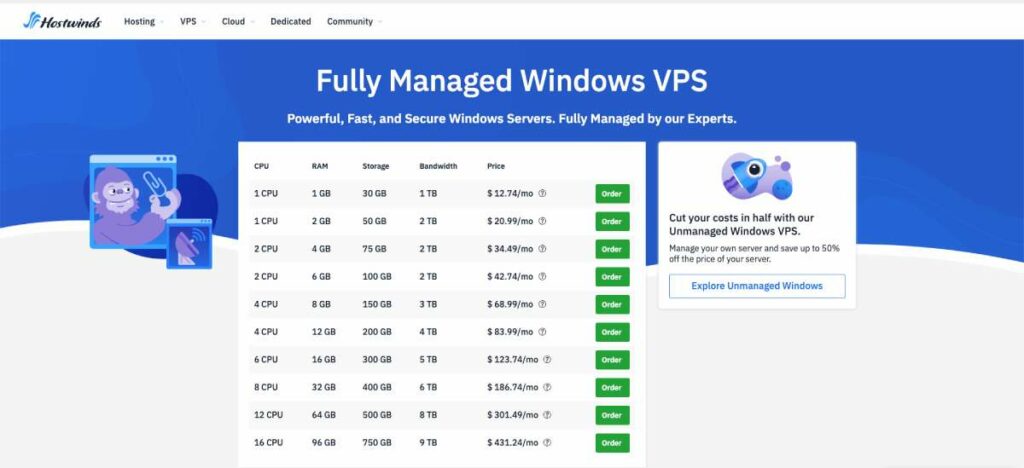 Developer-friendly cloud hosting
Impressive performance with SSD storage
Feature-rich droplets with flexible configurations
Data centers across the globe
See Pros & Cons
Pros
Excellent documentation and community support
Fast and reliable servers
Pay-as-you-go pricing
Highly scalable
Cons
Limited customer support
Requires technical expertise
DigitalOcean is known for its developer-friendly cloud hosting and impressive performance backed by SSD storage. Its feature-rich droplets and flexible configurations make it a robust choice.
They have data centers spread across the globe and the pricing starts at $5/month. European data centers are located in Amsterdam, Frankfurt, and London.
Though they have excellent documentation and community support, their customer support can be limited. It also requires some technical expertise to fully leverage its services.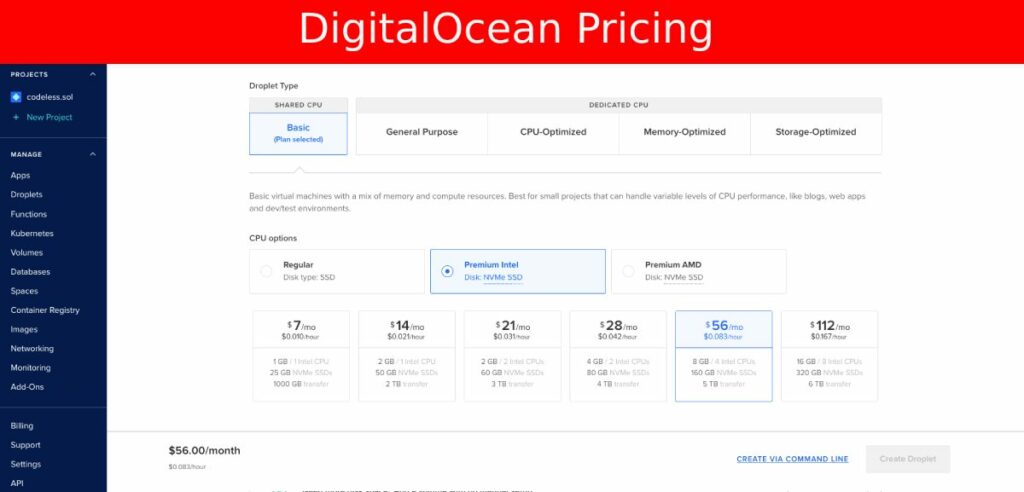 FAQs
Why should I choose a European VPS Hosting provider?
Choosing a European VPS hosting provider can have several advantages, including faster server response times for audiences in Europe, adherence to strong privacy regulations prevalent in Europe, and often, a broad range of server locations within Europe.
How does server location impact my website?
Server location can significantly affect the speed of your website. If your server is close to your target audience, your website will generally load faster, providing a better user experience.
Are European VPS hosting providers expensive?
Yes, some European VPS hosting providers can be more expensive than their counterparts in other regions.
Do data centers in Europe have stronger privacy protections?
Yes, data centers located in Europe are subject to strong data protection and privacy regulations. The most notable of these is the General Data Protection Regulation (GDPR), which is one of the most stringent data privacy laws in the world.

The GDPR imposes strict rules on how personal data is handled, stored, and processed, and it applies to any organization operating within the European Union, or any organization outside of the EU that handles the data of EU citizens. This means that data centers in Europe are legally required to adhere to high standards of data protection and privacy.

Furthermore, many European countries have additional local laws and regulations that further reinforce data privacy. For instance, Germany, known for its strong commitment to privacy, has specific laws related to data protection in telecommunications and IT services.

However, it's important to note that while legal protections are strong, the actual level of privacy can depend on the specific practices and security measures implemented by the data center operator. Therefore, when choosing a hosting provider, it's always advisable to research their data handling and security policies, in addition to the location of their data centers.
Conclusion
In this article, I hope you've found the VPS provider you've been seeking. We've measured the speed of each provider, conducting tests from one of our servers in Italy to identify those offering swift performance for an audience in Europe.
Additionally, we've compared the prices and user ratings. My aim is to ensure you're well-equipped with all the information you need to make the right decision.

As one of the co-founders of Codeless, I bring to the table expertise in developing WordPress and web applications, as well as a track record of effectively managing hosting and servers. My passion for acquiring knowledge and my enthusiasm for constructing and testing novel technologies drive me to constantly innovate and improve.
Expertise:
Web Development,
Web Design,
Linux System Administration,
SEO
Experience:
15 years of experience in Web Development by developing and designing some of the most popular WordPress Themes like Specular, Tower, and Folie.
Education:
I have a degree in Engineering Physics and MSC in Material Science and Opto Electronics.