Unveiling the world of NVMe WordPress Hosting, we find ourselves standing at the brink of a technological revolution in website performance. This fascinating field, often seen as the 'performance queen' of hosting, presents a myriad of options to choose from.
It's a competitive landscape, brimming with contenders each boasting superior speed and enhanced reliability. But how do we sift through the clutter? How do we determine which NVMe hosting provider ascends the throne of best performance and value?
As we delve deeper into this domain, it becomes increasingly clear that WordPress Hosting with NVMe is not merely a trend, but the future of web hosting.
Through this article, we aim to guide you through this labyrinth, exploring the best WordPress Hosting with NVMe storage, scrutinizing their offerings, and ultimately helping you make an informed decision.
The Top 5 Best NVMe WordPress Hosting
One of the Top WordPress Hosting Providers

200GB NVMe

High-performance WordPress hosting with NVMe drives

Free domain and email
User-friendly interface
Starting at $3.99/month
Our exclusive offer $3.73/month
See Pros & Cons
Pros
High-speed NVMe drives for optimal WordPress performance
Competitive pricing for extensive features
Renowned for excellent customer support
Cons
No free automatic backups in basic plans
Higher renewal rates
Known for delivering robust features and impressive performance, Hostinger is not only affordable but also ranked as one of the best WordPress hosting providers.
One of the standout features that contribute to Hostinger's superior performance is its integration of NVMe drives. Leveraging flash-based storage technology, these drives bypass the limitations of traditional HDD interfaces, delivering remarkable speed and efficiency.
As a result, WordPress websites hosted on Hostinger enjoy faster loading times, leading to an enhanced user experience and potentially superior SEO rankings.
On top of high-speed NVMe drives, Hostinger provides a range of hosting solutions, including specialized WordPress hosting.
All their plans come with a free domain and email, forming a comprehensive package for website setup. Their user-friendly interface, coupled with advanced customization options, caters to both novice and experienced WordPress webmasters.
While Hostinger offers one of the industry's most affordable pricing, starting at $3.99 per month, it's worth noting that their basic plans lack free automatic backups, and renewal rates can be higher than initial pricing.
In summary, Hostinger's top-tier WordPress hosting service, powered by NVMe drives and complemented by a comprehensive set of features, establishes it as a highly recommended hosting provider.
Exclusive offer gets 7% OFF on your hosting using our coupon CODELESS.
Premier WordPress Hosting Provider

WordPress hosting with NVMe drives
Unlimited Storage
Free and effortless site migration
Wide selection of hosting options
24/7/365 dedicated customer support
See Pros & Cons
Pros
Free and effortless site migration
Renowned for excellent customer support
Cons
Higher cost for Turbo plans
Non-refundable setup fees for monthly billing
A2 Hosting stands out among WordPress hosting providers for its speed and security. Like Hostinger, A2 Hosting utilizes NVMe drives in addition to LiteSpeed Webserver ensuring quick and efficient data access for WordPress websites.
This results in a noticeable boost in website performance, particularly in load times, which is beneficial for user experience and SEO.
Another strong selling point of A2 Hosting is its commitment to making the transition to their services as seamless as possible.
They offer free and easy site migration, which is a significant advantage for established websites looking to switch hosts. Furthermore, A2 Hosting has a broad selection of hosting options, including specialized WordPress hosting.
They also offer round-the-clock customer support to ensure uninterrupted website operation and swift resolution of any issues.
While A2 Hosting's basic hosting plans don't offer NVMe you have to pay $6.99 for the Turbo Boost plan to access the NVMe storage. Moreover, there are non-refundable setup fees for monthly billing, which potential customers should be aware of.
Despite these considerations, A2 Hosting's high-speed NVMe-powered hosting, easy site migration, and excellent customer support make it a highly recommended choice for WordPress hosting.
A Versatile Hosting Solution

90-day money-back guarantee and 24/7 support
Unlimited NVMe Storage
BoldGrid for WordPress site building
Optimized speed for WordPress hosting
See Pros & Cons
Pros
Diverse hosting options
Responsive customer support and free website migration
Impressive speed and performance, especially for US-based users
Cons
Limited server locations
Higher pricing compared to some competitors
Automatic backups come at an extra cost
InMotion Hosting is a reputable service provider with over 20 years in the industry, offering a diverse range of hosting options for businesses of all sizes. Their offerings span shared, WordPress, VPS, and dedicated server hosting, all with reliable performance and optimized speed, particularly for WordPress hosting.
One of InMotion's distinguishing features is BoldGrid, a set of WordPress plugins that allows for easy website creation with customizable templates and drag-and-drop elements. In addition to this, their security suite includes SSL and DDoS protection, although automatic backups are an additional expense.
InMotion Hosting's pricing is on the higher end compared to some competitors, with plans starting at $2.49 per month but to get NVMe you have to pay $4.99/month.
However, they offer a lengthy 90-day money-back guarantee, significantly longer than the industry standard, providing peace of mind for potential customers.
Furthermore, they offer 24/7 support via various channels, including live chat, email, ticket, phone, and Skype, in addition to a comprehensive knowledge base and community forum.
The company also provides free website migration for those switching hosting providers.
While InMotion Hosting has limited server locations and may not be ideal for businesses targeting customers outside the United States or Europe, its performance, especially in the US, is reliable and fast.
For businesses seeking a hosting solution with diverse options, reliable performance, and robust customer support, InMotion Hosting comes highly recommended.
Managed Cloud Hosting for Small Businesses

Managed cloud hosting
99.999% uptime guarantee and automated backups
Pay-as-you-go pricing and a three-day free trial
Custom dashboard for simplified server management
See Pros & Cons
Pros
Flexible cloud provider options
Excellent server speeds and uptime guarantee
24/7 customer support with positive reviews
Cons
Limited basic customer support and premium support at an extra cost
No email hosting or domain name registration
Learning curve for beginners
Cloudways is a managed cloud hosting service designed for small businesses that require fast server speeds, a selection of cloud servers, and automated backups.
They offer a variety of cloud servers, including AWS, Google Cloud, Linode, Vultr, and DigitalOcean. The service comes with a 99.999% uptime guarantee, and plans start at $11 per month. However, the basic tier has limited storage, and it lacks features like email hosting and domain name registration.
While Cloudways is especially well-suited for WordPress CMS websites and media-heavy sites, it may not be the best choice for individuals with limited tech knowledge or businesses that need a wide selection of data center locations. Also, its pay-as-you-go pricing model may not appeal to those who prefer predictable monthly costs.
What sets Cloudways apart are its flexible cloud provider options, user-friendly features, and performance optimization. They provide a custom dashboard for simplified server management, although beginners might find the learning curve challenging.
As for support, Cloudways offers 24/7 customer service, which has received positive reviews. The basic support is limited to the knowledge base or live chat, with premium support add-ons available at an extra cost. The pay-as-you-go model enables customers to pay only for the resources they use, which is a distinct advantage for businesses with fluctuating resource needs.
In conclusion, while Cloudways may not be suitable for every business, especially those preferring shared hosting, it offers a robust, managed hosting solution for businesses that value server speed, uptime, and the flexibility of cloud server options.
Cheap NVMe WordPress Hosting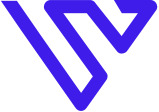 30GB – 100GB NVMe
Servers in 12 global locations
Free SSL certificates, backups, and other security measures
Various hosting plans with free perks
Starting from $2.80/month with NVMe Storage
See Pros & Cons
Pros
Excellent customer support with 24/7 availability
Global reach, catering to users in 117 countries
Commitment to continual improvement and enhancement of services
Cons
Limited hosting packages
Shortcomings in live chat support
Indeed, it's time to further explore Verpex, one of the notable players in the realm of WordPress Hosting. As we dig deeper, we find that Verpex is not just another hosting provider; it's an industry leader known for its dedication to customer satisfaction and transparency.
Verpex provides a diverse range of services from shared, VPS, dedicated servers to cloud hosting, all of which come equipped with NVMe storage and Content Delivery Networks (CDNs) for optimal performance. They prioritise security, offering free SSL certificates, regular backups, and several protective measures to ensure the safety of their clients' websites.
Although their live chat support might have a few shortcomings, the overarching commitment to user-friendliness makes Verpex stand out. Their intuitive control panel and website builders are designed to make web hosting as simple and efficient as possible for their users.
Additionally, Verpex is highlighted for its pricing structure which encompasses shared hosting, reseller hosting, and managed servers. They even back their services with a 45-day money-back guarantee, demonstrating their confidence in their product offering.
Moreover, Verpex's global reach, with servers in 12 locations worldwide, and reliable performance make it a popular choice for users in as many as 117 countries. Verpex receives particular praise for its consistent cloud services and quality customer support.
With the strategic focus on high-performance NVMe servers, excellent customer service, and competitive pricing, Verpex has carved a distinctive niche in the industry. The company is continuously improving, with plans to launch a more user-friendly website, introduce new products, and enhance domain services. These enhancements are poised to further solidify Verpex's standing as a go-to choice for NVMe WordPress Hosting.
Read More: Verpex Review
FAQs
What is NVMe?
NVMe, or Non-Volatile Memory Express, is a storage protocol for Solid State Drives (SSDs). It uses the PCIe interface to provide significantly faster data transfer than traditional SATA drives, making it ideal for tasks requiring high data processing speed, like video editing. NVMe drives are now becoming more affordable and can be beneficial for heavy workloads, but for general tasks, a SATA SSD usually suffices.
Why should I choose NVMe WordPress hosting for my website?
NVMe hosting offers better performance, improved security, and faster loading times than traditional SSD hosting. If your website demands high performance or if you run an online business that can't afford slow load times or downtime, NVMe WordPress hosting could be an excellent choice
How does server caching work with NVMe WordPress hosting?
Server caching is a technique that temporarily stores data from your website on a visitor's device, reducing the load on your server and speeding up your site. NVMe WordPress hosting often includes server caching technologies like LiteSpeed Cache to further enhance performance
Does NVMe WordPress hosting include a Content Delivery Network (CDN)?
Pricing for NVMe WordPress hosting can vary widely depending on the provider and the specific features and resources included in the plan. While NVMe hosting may be slightly more expensive than traditional hosting, the enhanced performance and reliability it offers can often justify the additional cost.
Conclusion
In summary, NVMe WordPress hosting is an innovative solution for those looking for high speed and optimal website productivity.
There's a great array of providers out there, like Hostinger and A2 Hosting, each offering unique features and impressive performance. While exploring the best fit, focus on key elements like uptime, security, customer support, and pricing.
Remember, the ideal host will depend on your specific needs. Don't overlook the advantages NVMe can offer, as it's poised to revolutionize the world of web hosting. Make an informed choice, and enjoy the benefits of lightning-fast load times and smooth site operation.

As one of the co-founders of Codeless, I bring to the table expertise in developing WordPress and web applications, as well as a track record of effectively managing hosting and servers. My passion for acquiring knowledge and my enthusiasm for constructing and testing novel technologies drive me to constantly innovate and improve.
Expertise:
Web Development,
Web Design,
Linux System Administration,
SEO
Experience:
15 years of experience in Web Development by developing and designing some of the most popular WordPress Themes like Specular, Tower, and Folie.
Education:
I have a degree in Engineering Physics and MSC in Material Science and Opto Electronics.