Recently, GPU VPS providers have become highly sought after in terms of the development of several new technologies that have gained immense popularity, such as deep learning, machine learning, and AI. All the providers listed below offer the capability of this hardware to handle these rather complex processes.
The Top 7 Best GPU VPS Providers and Services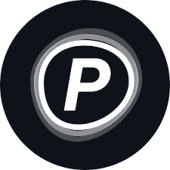 Designed for AI, ML, and deep learning
Simple to use GPU cloud platform
Powerful Gradient and Core products for developers
High-speed storage and low latency networking
See Pros & Cons
Pros
Intuitive interface
Top-notch performance for GPU tasks
Optimized for data scientists and developers
Competitive pricing
Cons
Limited data center locations
Some advanced configurations require manual setup
PaperSpace has carved a niche in the hosting industry with its specialized offerings for AI and deep learning tasks. Their platform provides a seamless experience, allowing professionals and researchers to harness the power of GPU without complex setups.
Their cloud platform is lauded for its simplicity, making GPU-accelerated workflows accessible to users with varying technical backgrounds. Coupled with their Gradient and Core products, developers find a rich environment tailored to their needs.
While PaperSpace offers impressive speeds and reliability, users might find some limitations in terms of data center locations. Nevertheless, for those seeking a dedicated GPU cloud platform with an emphasis on AI and ML tasks, PaperSpace is a top contender.
You have to know that PaperSpace is a company owned by DigitalOcean.
Specifications:
NVIDIA GPU
| GPU Type | Price | GPU Spec | RAM | vCPU | Multi-GPU Types |
| --- | --- | --- | --- | --- | --- |
| M4000 | $0.45/hour | 8 GB GPU | 30 GB | 8 | None |
| P4000 | $0.51/hour | 8 GB GPU | 30 GB | 8 | 2x, 4x |
| P5000 | $0.78/hour | 16 GB GPU | 30 GB | 8 | 2x, 4x |
| P6000 | $1.10/hour | 24 GB GPU | 30 GB | 8 | 2x, 4x |
| V100 | $2.30/hour | 16 GB GPU | 30 GB | 8 | 2x, 4x |
| RTX4000 | $0.56/hour | NVIDIA RTX4000 GPU | 30 GB | 8 | 2x, 4x |
| RTX5000 | $0.82/hour | NVIDIA RTX5000 GPU | 30 GB | 8 | 2x, 4x |
| A4000 | $0.76/hour | NVIDIA A4000 GPU | 45 GB | 8 | 2x, 4x |
| A5000 | $1.38/hour | NVIDIA A5000 GPU | 45 GB | 8 | 2x, 4x |
| A6000 | $1.89/hour | NVIDIA A6000 GPU | 45 GB | 8 | 2x, 4x |
| A100 | $3.09/hour | NVIDIA A100 GPU | 90 GB | 12 | 2x, 4x, 8x |

Designed for deep learning tasks
High-performance GPUs
Optimized software stack for AI workflows
Professional support for deep learning projects
Custom pricing based on requirements
See Pros & Cons
Pros
Turn-key deep learning solutions
Optimized for best performance in AI tasks
State-of-the-art hardware components
Active community and expert support
Cons
Higher price point compared to competitors
May be overkill for non-deep learning tasks
LambdaLabs specializes in delivering solutions for deep learning projects. By merging high-performance GPUs with an optimized software stack, they have managed to create a unique niche for AI researchers and professionals.
One of the standout features of LambdaLabs is their turn-key solutions that remove the complexity from setting up deep learning environments. However, this specialized focus means their services might come at a premium compared to more generalized VPS providers. Nevertheless, for AI enthusiasts and professionals, LambdaLabs promises a premium experience tailored for deep learning.
Specifications
| Instance Type | GPU | GPU Memory | vCPUs | Storage | Network Bandwidth (Gbps) | Per Hour Price | Term | # of GPUs |
| --- | --- | --- | --- | --- | --- | --- | --- | --- |
| Reserved | 8x NVIDIA H100 | H100 SXM | 80 GB | 20 TB NVMe SSD local storage minimum | 3200 | $1.89/H100/hour | 3-years | 64 – 60,000 |
| Sprint | 8x NVIDIA H100 | H100 SXM | 80 GB | 27 TB NVMe SSD local storage minimum | 3200 | $4.85/H100/hour | 3-months | 248 |

Specialized in GPU-intensive applications
Extensive range of customizable servers
Global data centers to cater to different regions
Anti-DDoS protection standard with all servers
See Pros & Cons
Pros
High-performance infrastructure
Flexible configurations for GPU needs
Competitive pricing model
Excellent customer support
Cons
Complex interface for beginners
Additional costs for premium support
OVHCloud is an industry leader when it comes to GPU VPS hosting solutions. Known for its scalable and reliable infrastructure, it caters to professionals requiring GPU-intensive applications, be it for AI, deep learning, or complex simulations.
With data centers located across multiple continents, OVHCloud ensures low latency and high-speed connections for users everywhere. This is coupled with their specialized anti-DDoS protection that ensures uninterrupted service.
Pricing is flexible, allowing both small developers and large enterprises to find a plan that suits their needs. The hosting provider offers an extensive range of configurations, ensuring that every user can customize their server to their specific requirements.
OVHCloud's reputation for high performance, top-notch security, and extensive customization options makes it an excellent choice for anyone in need of GPU-powered hosting solutions.
Specifications
NVIDIA Tesla V100S Features
| Performance with NVIDIA GPU Boost | Bidirectional connection bandwidth | CoWoS Stacked HBM2 memory |
| --- | --- | --- |
| double-precision, 7 tera FLOPS single-precision, 14 tera FLOPS deep learning, 112 teraFLOPS | PCIe 32GB/s | capacity, 32GB HBM2bandwidth, 900GB/s |

GPU plans optimized for machine learning, AI, and more
Flat and transparent pricing
11 global data centers
100% uptime SLA
See Pros & Cons
Pros
Consistent and predictable pricing
Powerful GPU instances
Highly regarded customer support
Dedicated CPU options
Cons
Lacks some advanced features
No built-in DDoS protection
Linode, with its rich history in the cloud hosting sphere, is a favorite among developers and professionals alike for GPU VPS solutions. They offer specialized GPU plans tailored for high-performance tasks such as machine learning, graphics rendering, and artificial intelligence.
One of Linode's strong suits is its clear, transparent, and flat pricing. This makes it easier for users to anticipate costs without any hidden fees. With a vast network of 11 global data centers, they provide a robust and speedy infrastructure ensuring that applications run smoothly regardless of the user's location.
Linode's commitment to service is evident in their 100% uptime SLA. They ensure that their services remain reliable, with top-tier customer support ready to assist at any time. However, they prioritize simplicity, which means while they offer powerful core features, some advanced features found in other platforms might be absent.
Overall, Linode stands as a solid choice for GPU hosting, especially for those who appreciate transparency and straightforwardness in their hosting solutions.
Specifications
Quadro RTX 6000 Specs
| | |
| --- | --- |
| CUDA Cores (Parallel-Processing) | 4,608 |
| Tensor Cores (Machine & Deep Learning) | 576 |
| RT Cores (Ray Tracing) | 72 |
| GPU Memory | 24 GB GDDR6 |
| RTX-OPS | 84T |
| Rays Cast | 10 Giga Rays / Sec |
| FP32 Performance | 16.3 TFLOPS |

High-performance GPU solutions
Extensive global infrastructure
Integrated with various Google services
Real-time analytics and machine learning capabilities
Varies based on configuration
See Pros & Cons
Pros
Highly scalable solutions
Comprehensive developer tools
Robust security measures
Wide array of machine learning tools
Cons
Steep learning curve for newcomers
Cost can be unpredictable with complex setups
Google Cloud, a heavyweight in the cloud industry, provides GPU servers that are both powerful and scalable. Leveraging its vast global infrastructure, Google Cloud ensures that applications achieve optimal performance regardless of their scale.
What sets Google Cloud apart is its seamless integration with other Google services and its state-of-the-art machine learning and analytics tools. However, with such a wide array of features, newcomers might find the platform a tad overwhelming. Regardless, for enterprises and professionals seeking top-tier GPU solutions, Google Cloud remains a premium choice.
Read More: Google Cloud VPS Pricing 2023 – Does it worth it?
Specifications:
Model
GPUs
GPU memory
GPU price (USD)
1 year commitment price** (USD)
3 year commitment price** (USD)
Spot price* (USD)
NVIDIA T4
1 GPU
16 GB GDDR6
$0.35 per GPU
$0.220 per GPU
$0.160 per GPU
$0.1155 per GPU
2 GPUs
32 GB GDDR6
4 GPUs
64 GB GDDR6
NVIDIA P4
1 GPU
8 GB GDDR5
$0.60 per GPU
$0.378 per GPU
$0.270 per GPU
$0.216 per GPU
2 GPUs
16 GB GDDR5
4 GPUs
32 GB GDDR5
NVIDIA V100
1 GPU
16 GB HBM2
$2.48 per GPU
$1.562 per GPU
$1.116 per GPU
$0.777 per GPU
2 GPUs
32 GB HBM2
4 GPUs
64 GB HBM2
8 GPUs
128 GB HBM2
NVIDIA P100
1 GPU
16 GB HBM2
$1.46 per GPU
$0.919 per GPU
$0.657 per GPU
$0.43 per GPU
2 GPUs
32 GB HBM2
4 GPUs
64 GB HBM2
NVIDIA K80
1 GPU
12 GB GDDR5
$0.45 per GPU
$0.283 per GPU
Not available in this region
$0.0394 per GPU
2 GPUs
24 GB GDDR5
4 GPUs
48 GB GDDR5
8 GPUs
96 GB GDDR5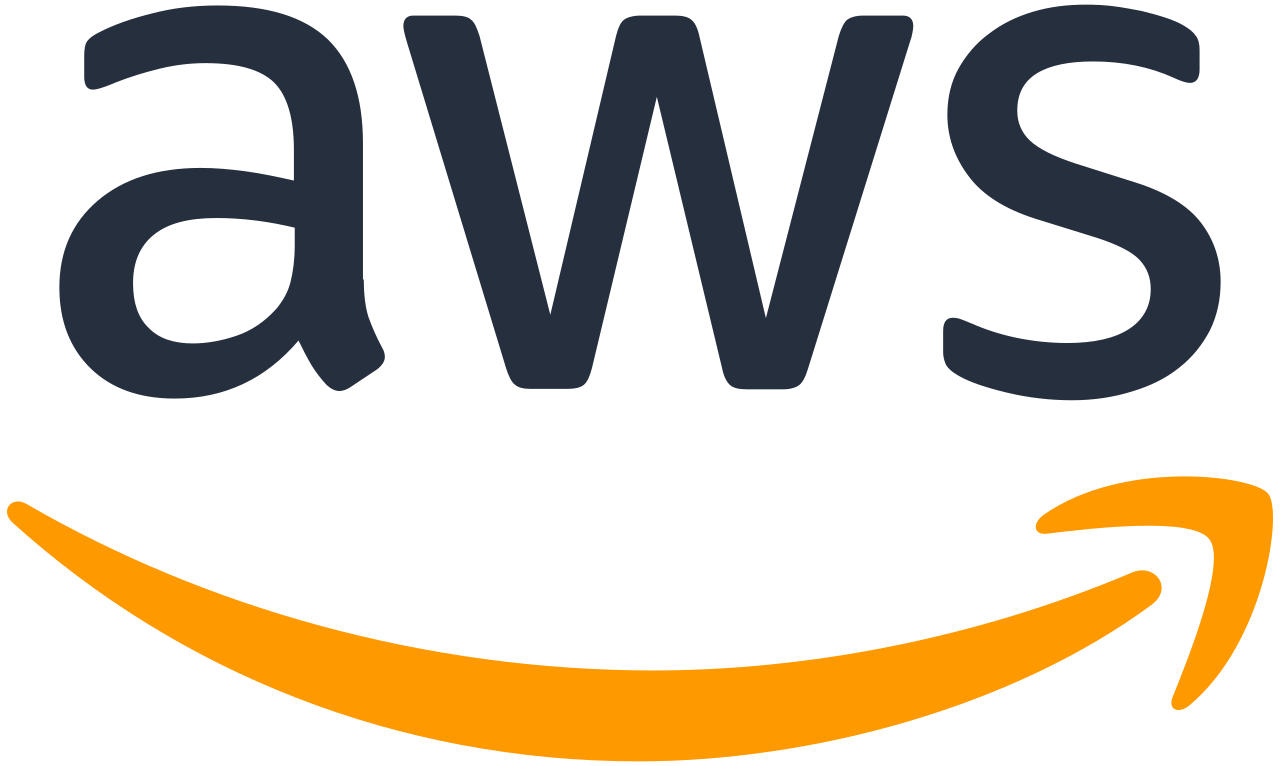 Reliable and scalable GPU instances
Wide range of GPU types to cater to different workloads
Seamless integration with AWS services
Robust security and monitoring tools
Price varies based on the GPU instance and region
See Pros & Cons
Pros
Highly customizable instances
World-class data center infrastructure
Perfect for large-scale GPU projects
Supports various operating systems and frameworks
Cons
Can be complex for beginners
Cost structure can be confusing
AWS EC2 stands at the forefront of cloud solutions, offering GPU instances that are both versatile and powerful. Known for its vast infrastructure and reliability, EC2 provides a range of GPU types, catering to a myriad of workloads from gaming to deep learning.
With its seamless integration with other AWS services, EC2 ensures an efficient workflow. However, its extensive feature set might be daunting for newcomers. The flexibility and robustness come at the expense of complexity, but for those who can navigate it, AWS EC2 offers unparalleled GPU capabilities.
Specifications:

Powerful GPU-based virtual machines
Seamlessly integrates with other Microsoft products
Vast suite of cloud services
Hybrid cloud capabilities
Varied pricing depending on VM type and region
See Pros & Cons
Pros
Scalable and flexible solutions for enterprises
Comprehensive security features
Strong support and extensive documentation
Commitment to sustainability and green energy
Cons
Can be overwhelming for beginners
Complex billing and pricing model
Microsoft Azure stands as a titan in the cloud services industry, offering an extensive suite of tools and services that cater to businesses of all sizes. Their GPU-based virtual machines are highly sought-after for tasks ranging from deep learning model training to graphics rendering.
One of Azure's standout features is its seamless integration with the broader Microsoft ecosystem. Organizations deeply entrenched in Microsoft's software, like Office 365 or Dynamics, will find Azure's connectivity and integration capabilities invaluable. The hybrid cloud capabilities also ensure businesses can maintain a balance between on-premises and cloud resources.
While Azure offers a robust suite of tools, newcomers might find its extensive offerings a bit daunting. The platform's pricing can also be intricate, demanding potential users to thoroughly assess and predict their usage to avoid unexpected costs. However, with its commitment to innovation and a vast array of services, Azure continues to be a formidable choice for enterprises worldwide.
Specifications
| VM Series | Description | GPU Used | CPU Used | Application & Use Case |
| --- | --- | --- | --- | --- |
| NCv3-series | Optimized for compute-intensive GPU-accelerated applications. | NVIDIA's Tesla V100 GPU | – | CUDA, OpenCL apps, AI, Deep Learning |
| NC T4_v3-series | Focused on inference workloads. | NVIDIA's Tesla T4 GPU | AMD EPYC2 Rome processor | AI, Deep Learning |
| ND A100 v4-series | Focused on scale-up and scale-out deep learning training and accelerated HPC applications. | 8 NVIDIA A100 TensorCore GPUs (40 GB each) | – | Deep Learning, HPC |
| NGads V620-series (preview) | Optimized for high performance, interactive gaming experiences hosted in Azure. | AMD Radeon PRO V620 GPU | AMD EPYC 7763 (Milan) | Gaming |
| NV-series | Optimized for remote visualization, streaming, gaming, encoding, and VDI scenarios. | NVIDIA Tesla M60 GPU | – | OpenGL, DirectX |
| NVv3-series | Optimized for remote visualization, streaming, gaming, encoding, and VDI scenarios. | NVIDIA Tesla M60 GPU | – | OpenGL, DirectX |
| NVv4-series | Optimized for VDI and remote visualization with partitioned GPUs. | AMD Radeon Instinct MI25 GPU | – | VDI, Remote Visualization (Only Windows OS) |
| NDm A100 v4-series | A flagship addition for high-end Deep Learning training and tightly coupled scale-up and scale-out HPC workloads. Starts with a single VM. | 8 NVIDIA Ampere A100 80GB Tensor Core GPUs | – | High-end Deep Learning, HPC |
Conclusion
In this article, I hope you've found it enjoyable and identified a VPS that meets your needs. I've endeavored to compile the best providers in circulation that offer this unique and rare service. In this listing, you'll find VPS systems for both Linux and Windows, so you can develop machine learning or any other application that requires powerful and dedicated GPUs

As one of the co-founders of Codeless, I bring to the table expertise in developing WordPress and web applications, as well as a track record of effectively managing hosting and servers. My passion for acquiring knowledge and my enthusiasm for constructing and testing novel technologies drive me to constantly innovate and improve.
Expertise:
Web Development,
Web Design,
Linux System Administration,
SEO
Experience:
15 years of experience in Web Development by developing and designing some of the most popular WordPress Themes like Specular, Tower, and Folie.
Education:
I have a degree in Engineering Physics and MSC in Material Science and Opto Electronics.