In the bustling realm of VPS hosting, the Best AMD EPYC VPS emerges as a shining star. It's not just another product; it embodies the next generation of performance. Driven by innovative technology, these servers seamlessly marry speed and reliability.
Every byte of data zips across with precision. The EPYC processor, with its robust architecture, propels this system to new heights. Users, whether startups or LLM systems, are taking notice.
The Top 5 Best AMD EPYC VPS Hosting

Powered by new-gen AMD EPYC™
Superfast NVMe SSDs for improved speed
Expandable Basic Premium Droplet line
Available in multiple datacenters worldwide
See Pros & Cons
Pros
Transparent pricing with no hidden costs
Enhanced memory and storage options
Storage and network transfer bundled
Active developer community and rich online resources
Cons
May have a learning curve for beginners
No direct phone support
Since its inception, DigitalOcean has been a front-runner in cloud-based solutions tailored for developers.
DigitalOcean's Basic Premium Droplets, which are shared virtual machines, now boast of the cutting-edge technology of newer AMD EPYC™ and Intel Xeon® CPUs. Paired with superfast NVMe SSDs, they promise unrivaled performance at a competitive price point.
The recent expansion in the Basic Premium Droplet lineup introduces enhanced memory and storage configurations, ensuring that users can select the most optimal setup for their workload. And as with all their offerings, storage and network transfer come bundled, eliminating any surprise costs.
Customers can now choose from the new plans or continue with the existing ones under the Basic Premium Droplets powered by AMD processors. They have also expanded their datacenter availability to regions like AMS3, BLR1, FRA1, NYC3, SFO3, SYD1, and TOR1, facilitating global accessibility.
| Processor Type | Memory | vCPUs | Transfer | NVMe SSD | Monthly Price |
| --- | --- | --- | --- | --- | --- |
| AMD EPYC™ | 8 GiB | 2 | 5,000 GiB | 100 GiB | $42 |
| AMD EPYC™ | 16 GiB | 4 | 8,000 GiB | 200 GiB | $84 |
| AMD EPYC™ | 32 GiB | 8 | 10,000 GiB | 400 GiB | $162 |
DigitalOcean's relentless drive for innovation and enhancement, demonstrated through this expansion, solidifies its standing as a go-to choice for businesses and developers seeking powerful, scalable, and affordable cloud solutions.
Due to its powerful hardware and software configurations, we have also featured DigitalOcean as one of the best hosting for high-traffic WordPress websites.

Hosted on Turbo Servers featuring AMD EPYC
Enhanced with EPYC microprocessor and NVMe storage
20X faster loading times compared to competitors
Advanced caching for optimum performance
See Pros & Cons
Pros
Outstanding speed improvements
Dependable uptime and stability
Customer-centric hosting solutions
Friendly and efficient customer support
Cons
Limited free migration services
Pricier than basic shared hosting
A2 Hosting, known for their blazing-fast hosting solutions, has upped the ante with their Turbo Servers featuring AMD EPYC Servers. This strategic move cements A2 Hosting's position as a pioneer in providing accelerated web hosting experiences for its users.
One of the standout features of A2 Hosting's offering is the incorporation of the EPYC microprocessor. Paired with NVMe storage and advanced caching mechanisms, these servers are meticulously designed to ensure peak website performance.
The tangible outcome? Websites hosted on A2 Hosting's platform can load up to an astounding 20 times faster than those on competing hosting platforms.
This leap in speed does not only contribute to a smoother user experience but also potentially boosts SEO rankings and conversion rates. Faster-loading websites are favored by search engines and are more likely to retain visitor attention, leading to better engagement and sales.
It's evident that A2 Hosting's commitment to innovation and excellence translates to real-world benefits for website owners. By integrating state-of-the-art technologies like AMD EPYC and prioritizing lightning-fast loading speeds, A2 Hosting has set a new benchmark in the web hosting landscape.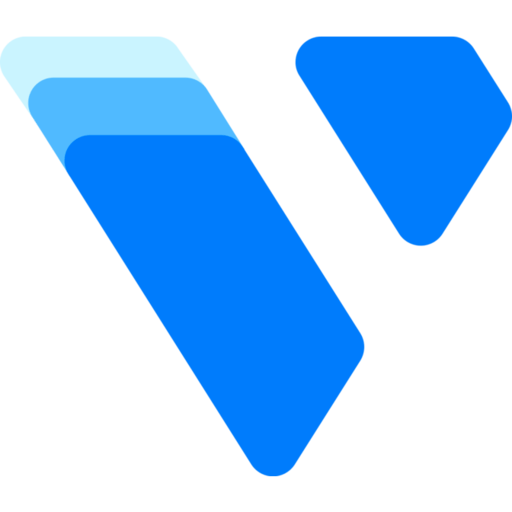 Optimized Cloud Instances powered by AMD CPUs
Flexible pairing of CPU, RAM, and NVMe SSD
Targeted as a superior EC2 alternative
Bloat-free, efficient cloud solutions
Starting at $30/mo or $0.045/hr
See Pros & Cons
Pros
Highly optimized virtual machines
Competitive pricing with hourly rate options
Robust performance with AMD architecture
Customization for memory and storage
Cons
Limited global data center locations
No free-tier available
Vultr has made a commendable stride in the cloud hosting arena by introducing their optimized cloud instances. These virtual machines are tailored to outperform, making them a formidable alternative to popular EC2 services.
One of the standout features of Vultr's offerings is the dedicated best-in-class AMD CPUs. Users can customize their instances by selecting the ideal combination of CPU, RAM, and NVMe SSD, ensuring optimal performance tailored to their specific needs. This level of customization is especially beneficial for businesses that need to scale their resources efficiently.
Avoiding the common pitfalls of Big Tech bloat, Vultr presents a streamlined and efficient solution for those seeking powerful cloud hosting without unnecessary overhead. Their transparent pricing, coupled with the flexibility of both monthly and hourly rates, makes it a go-to choice for startups and businesses looking to maximize their investment.
Pricing:
1 vCPU, 4 GB RAM, 30 GB NVMe SSD: $30/mo or $0.045/hr
2 vCPUs, 8 GB RAM, 50 GB NVMe SSD: $60/mo or $0.089/hr
4 vCPUs, 16 GB RAM, 80 GB NVMe SSD: $120/mo or $0.179/hr
In essence, Vultr's cloud instances are a blend of power, customization, and affordability. Their commitment to delivering top-tier services without the fluff makes them a top contender in the cloud hosting landscape.

Partnership with AMD for enhanced cloud performance
AMD 7000 series CPUs for superior price-performance
Competitive edge with cloud-based solutions
See Pros & Cons
Pros
Strategic partnership with market leaders
High-performance CPUs tailored for cloud solutions
Optimized for better security and performance
Competitive pricing with enhanced performance
Cons
Limited range of CPUs compared to other providers
Requires technical expertise for optimal utilization
In the cloud computing landscape, Linode stands out with its strategic partnership with AMD, a trailblazer in server-based CPUs. This collaboration is emblematic of Linode's commitment to delivering unparalleled performance at a competitive price point.
As server CPU innovation slowed down, AMD continued to be at the forefront, designing solutions explicitly geared towards cloud environments. With AMD now dominating the market through heightened security and stellar performance, Linode has wisely opted for AMD 7000 series CPUs. This choice guarantees that Linode can offer enhanced price-performance, serving a broader range of developers and organizations.
By achieving hardware parity with AMD's support, Linode ensures that they not only match but often surpass the offerings of other cloud providers. This dynamic pairing between Linode and AMD ensures that users receive the cream of the crop in cloud computing services, emphasizing both performance and security.
For businesses and developers keen on harnessing the full potential of the cloud, Linode's offerings backed by AMD's technology present an enticing proposition. Their continuous drive for innovation and dedication to excellence makes them a premier choice in the cloud hosting domain.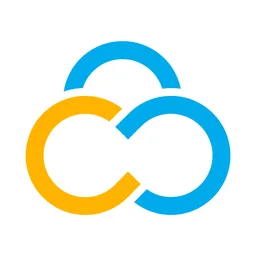 NVMe or SSD storage with competitive plans
Generous traffic allowance with 32 TB limit
Flexible VPS plans catering to a range of needs
Inclusive snapshot features for data protection
See Pros & Cons
Pros
Competitive pricing structure
High-performance hardware specifications
Unlimited incoming traffic
Flexible storage options between NVMe and SSD
Cons
No specific mention of the type of CPU used
Limitation on outbound traffic
Contabo is known for offering a wide range of cloud VPS solutions tailored to the varied requirements of its clientele. With a focus on flexibility, performance, and affordability, Contabo presents an impressive lineup of VPS plans ranging from the efficient "CLOUD VPS S" to the robust "CLOUD VPS XL".
One of the defining features of Contabo's offerings is the choice between NVMe or SSD storage, allowing users to opt for their preferred storage type based on their specific needs and budgets. This, combined with competitive pricing, makes Contabo a top choice for businesses and individual users alike.
Read More: 5 Best NVME Dedicated Servers 2023 (Compared)
Moreover, with an impressive 32 TB traffic allowance across all plans and unlimited incoming traffic, Contabo ensures that its users never have to worry about data transfer limitations. The inclusive snapshot feature further adds a layer of data protection, giving users peace of mind.
Whether you're a startup looking for cost-effective cloud solutions or a larger organization in need of high-performing VPS plans, Contabo offers a comprehensive suite of solutions that can cater to any hosting need, all while ensuring top-notch performance and reliability.
FAQs
What is AMD EPYC VPS hosting?
AMD EPYC hosting utilizes the powerful AMD EPYC processors in virtual private servers to provide enhanced performance and reliability for hosted websites and applications.
How does VPS with AMD EPYC processors compare to regular VPS hosting?
AMD EPYC VPS typically offers better performance, especially for data-heavy tasks, thanks to the advanced architecture of the AMD EPYC processors. This can lead to faster load times and smoother user experiences.
Is AMD EPYC-based VPS hosting more expensive?
While the exact pricing can vary based on the provider and the specific plan, AMD EPYC VPS hosting might come with a slightly higher price tag due to its enhanced performance. However, the cost is often justified by the benefits it provides.
Who can benefit the most from using AMD EPYC?
While any website can benefit from the enhanced performance of AMD EPYC, data-intensive websites, e-commerce platforms, LLM software, and businesses with high traffic levels will likely see the most significant improvements.
Can I upgrade or downgrade my VPS plan to an AMD EPYC processor?
Most hosting providers offer flexibility in scaling your VPS plan, allowing you to upgrade or downgrade based on your website's requirements.
Conclusion
Best AMD EPYC VPS stands out in the world of web hosting. It's powerful and reliable. Whether you're just starting out or have a big company, this VPS works great.
With this choice, websites run fast and smooth. As we end our discussion, remember that picking the Best AMD EPYC VPS is like choosing the best tool for the job. It's worth it.
In the big world of web options, it's good to know we have a top player. Always aim for the best!

Ludjon, who co-founded Codeless, possesses a deep passion for technology and the web. With over a decade of experience in constructing websites and developing widely-used WordPress themes, Ludjon has established himself as an accomplished expert in the field.