If you are looking for details in a retail business, we are here to help you. This article will help you in starting a business of your own. When people start to look for business options, Amazon is usually their go-to business. The term retail arbitrage is commonly heard in e-commerce businesses. There are multiple aspects of retail arbitrage that you should consider before starting your company. 
You should be aware of the different aspects of this arbitrage. It is true that people are making good money by selling their products using this process on Amazon. They are also saving a huge extra amount by incorporating this marketing strategy.
It is a visual model of business for people and helps them in understanding all about e-commerce. You can be living in a small city with limited resources or just starting a business in a big city and retail will help you in getting the most profit. 
This is strongly related to the growth of Amazon. Over the last few years, Amazon has made remarkable growth in the field of online business.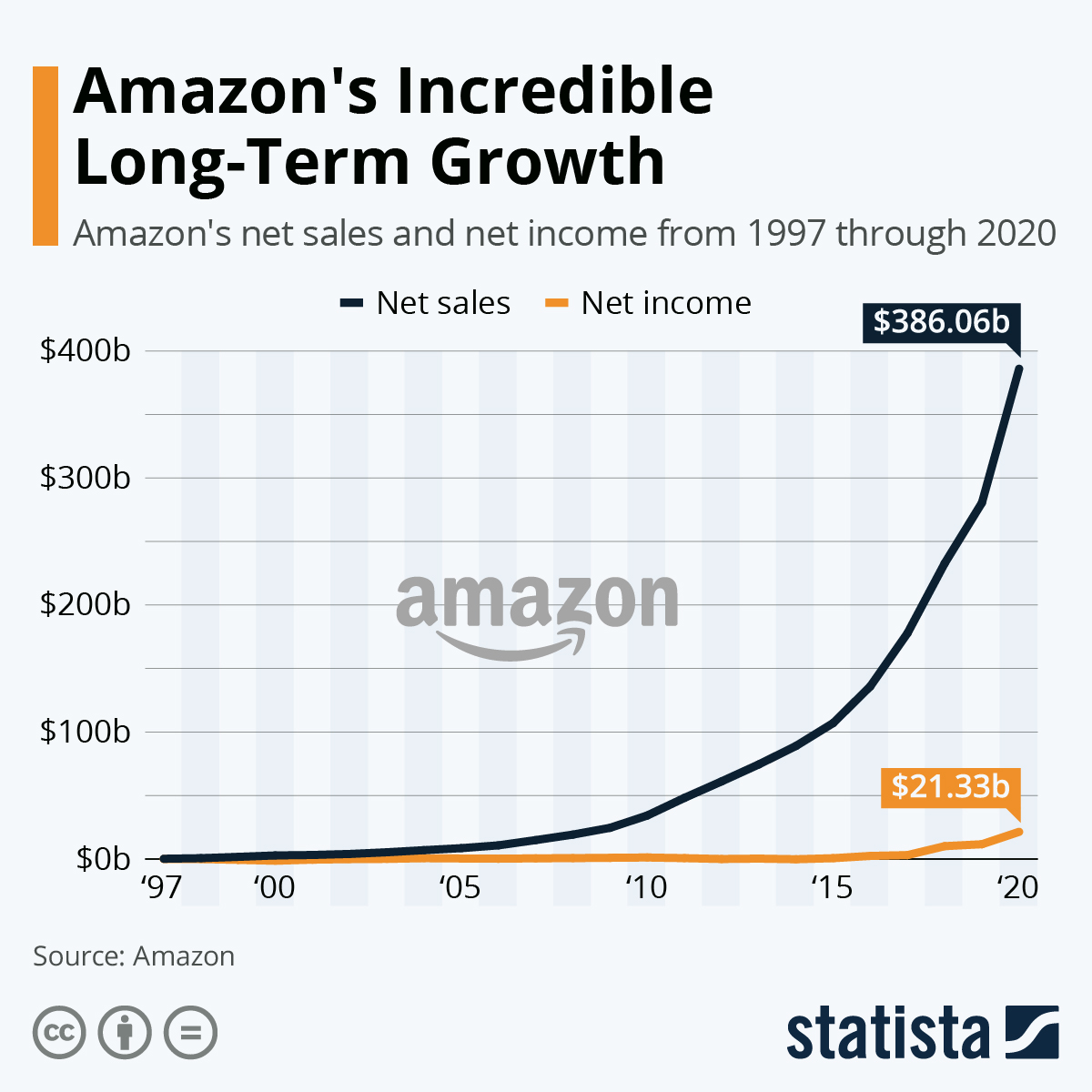 A total of $21 billion net income was generated by Amazon in 2020. Many famous businesses and companies are moving their products online to gain a huge audience with the help of amazon.
They are getting success by achieving new heights. Anyone can have a decent source of income if they are willing to do some hard work.
Retail arbitrage gives you the advantage of earning immediately without having the need to invest your money or the tiresome debs talking process. The purpose of this article is to guide you through the complete process of retail arbitrage.
The pros and cons of this business and everything you need to know about private labeling are discussed in this article. The changing strategies regarding the working of retail arbitrage work are also discussed in detail. 
With the elusive growth on the platform, Amazon people are preferring to use retail arbitrage to get themselves a decent income. Read this article till the end to know a step-by-step guide to keep your business running. 
What is Retail Arbitrage?
Retail Arbitrage is an easy-to-understand process. In this method, you have to buy a product from any place that is selling it at low rates. Once you have done it, now you sell the same product at a higher price on different platforms. In this way, you will be getting lots of profit from your business. 
There are many places to sell your products such as Facebook, Amazon, eBay, and many more for selling the retail products. Amazon is preferred by retailers because of the features it provides and the business model it has just started for products. 
The benefit of using this service is that Amazon is allowing its sellers the service of FBA. It is also known as "fulfillment by Amazon". This program is extremely helpful for the sellers because of the services it is allowing.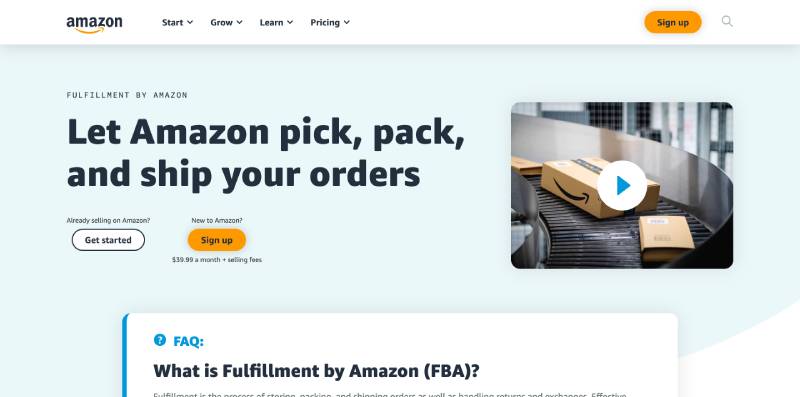 It enables the sellers to purchase their desired product and after the purchase, they can send it to the Amazon program directly for the fulfillment process. This removes the struggles of handling emails, messages, returns from customers, and calls. 
Many people think that retail arbitrage is the same as regular retailing but there is a clear difference. The main difference lies in the buying of the product from the manufacturers in the case of regular retailing. When it comes to retail arbitrage you buy the products directly from other retailers. 
The difference in the prices is also a major contributor to this business. Retail Arbitrage is making its place rapidly on Amazon. People who are looking to make easy money are shifting to the FBA model of Amazon. The time-saving and less stress-causing model is helping them in gaining profit and save money. 
How Does Retail Arbitrage Work in 2023?
The process of retail arbitrage is simple and easy to apply. All kinds of businesses, whether big or small, can use it for their work. Now we will explain to you the working process of retail arbitrage.
If you are looking for purchasing products and you come across a sale at any seller or retailer platform, you will be interested in buying that. For example, if it's men's watches, you will think of getting them at sale prices and selling them yourself at higher rates.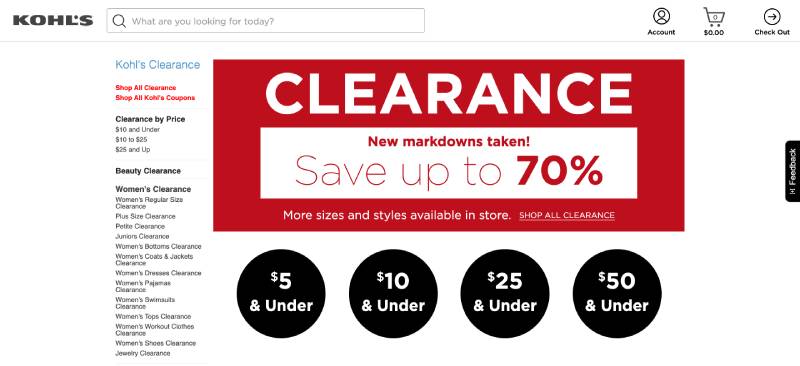 The sale going on at the retailer can be due to the clearance sale or because the retailer is getting rid of the old pieces. Both cases will help you in achieving your purpose. Now you can buy 20 or more units of the watches and later on sell them on other platforms at different prices.
You will be selling them at a higher price than the one you got from the retailer. This will increase the profit and you will save more. Many businesses are now preferring retail arbitrage to increase their sales.
Let's suppose the one watch you purchased at the store was $30 and you got it for $15 because of the sales. Now when you upload it on Amazon, you will have to sell it for $28 for the revenue from each unit. The fees charged from the FBA will cost something around $0.99.
The total profit that you will be making from one unit will be $12. Now, since you have purchased around 20 units. Multiply the $12 by 20 and you will be getting a profit of $240.20. This is quite a good profit and you will not have to deal with constant communication with the wholesale dealer, manufacturers, or suppliers. 
This is one of the major differences between normal retailing and retail arbitrage. You don't need to search thoroughly for your desired products at reasonable prices from the marketplaces. You will just get them directly from the retailers. It is a cost-effective process as well. There will be no hidden charges when you buy from the sellers.
If you are trying to become an online seller, this process is the easiest way to achieve your goal. There is no presence of guest work involved in this process when you are handling your business. Your profit will be solely your own. You just have to source your products from the right retailer and the remaining will be done on its own.
Multiple ways are present to get proper knowledge about the identification of your profit. There are different scanning apps and people are referring to them to track their progress. 
These apps include Profit Bandit, FBA scan, and Amazon Seller App. These apps allow you to scan the barcode of your product. This scanning will tell them the exact amount they are selling it for and the profit they are making on it. Amazon has provided a scan tool, and it is completely free for the sellers. 
Sources for buying the products
Many times people ask about the sources for buying the products. The most reliable and affordable sources for buying products from retailers include clearance sales and promotional offers. You can avail of the services from the sales and clearance offers offered by the large companies. 
In this way, you can get products of good quality from the local stores at reasonable prices. These prices are considerably reduced when it comes to clearance sales. The quality of the product remains the same. This is benefiting online retailers. 
Once you have purchased them at sales, now you can easily sell them on different platforms at a high price as compared to the one you have gotten it for. The potential for getting more profit increases when you are using this process.
You also need to be clear about the difference between retail arbitrage and the other models offered by Amazon. These models include dropshipping, private labeling, and online arbitrage. 
The process of drop shipping includes buying products from different businesses and then selling them on the platform of Amazon. The process of private labeling is where you buy products from others and make small changes to the products. The changes often include naming the products under your brand. 
How to Get Started with Retail Arbitrage on Amazon?
Now that you have a clear understanding of what Retail Arbitrage is, we will explain the process of getting your business started with retail arbitrage. It is a simple process, and it is described below in a step-by-step guide.
Step #1: Register for an Amazon Seller Account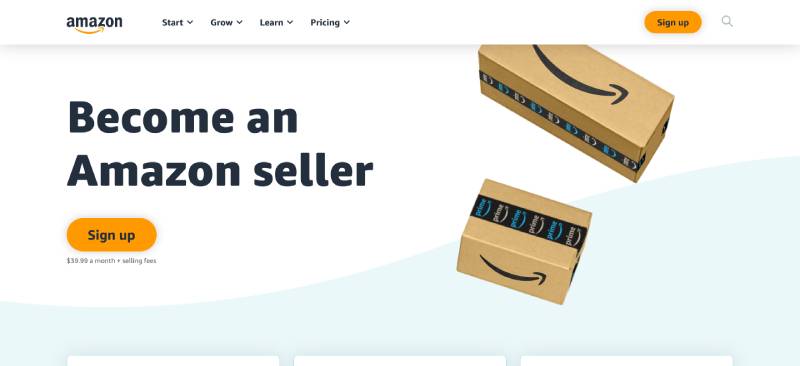 The first step is to get your product registered on the Amazon seller's account. It is a process with extremely easy steps for beginners. You have to set up your account to sell your products and create your identity. The account on the Amazon seller will enable you to have the access to the necessary tools.
Register on https://sell.amazon.com
By going to the official page of Amazon services, you will see the list of plans. You can start with a professional account for selling the products. This account is available for only $39.99 per month. Once you have clicked the "start selling" button, you can instantly start selling your products. You can sell as many products as you want to in this amount per month. 
You can also go to the end of the page and click on the link to set up your individual account on Amazon. The individual account on Amazon will not cost anything because it is free. But $0.99 will be paid by selling per item because you don't have a professional account. Although it will be beneficial if you get a professional account because, in the long run, you will be selling more products. When the number of products you have sold goes up to 40, you will need to buy a professional account. 
It also enables you to have access to the categories of restricted products. You can sell a wide range of products on Amazon if you have the access to a professional account. Once your type of account is decided, the site will ask you to fill out forms.
These forms are needed to set up the account for you and it will not take more than 15 minutes. After the setting up process of your account, now you are all set to start selling the products.
Step #2: Get the Amazon Seller App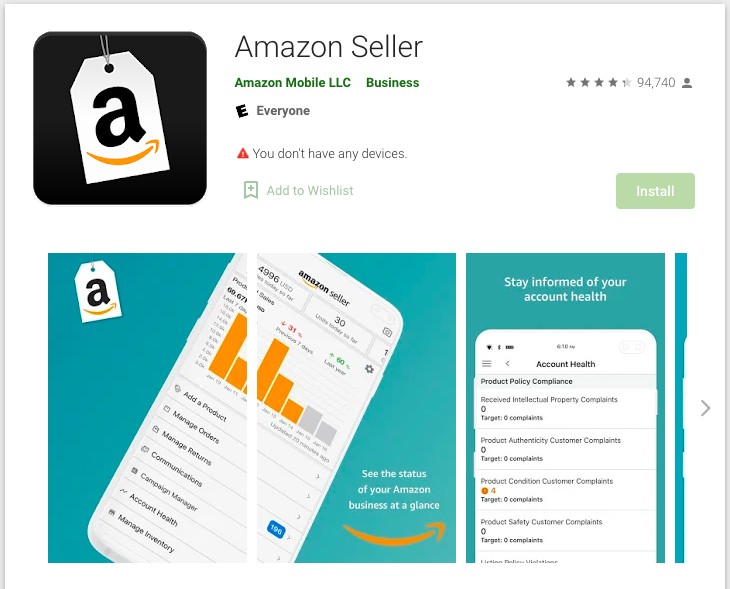 After signing up for the account, you will need to find your desired products to buy. There are plenty of free apps that you will need to help you in buying the products. Many scanning apps for retail arbitrage are available for this purpose, but the best one is Amazon Seller app.
For beginners, it is the best option because it provides all the details and features for the users. With the help of this app, you can scan the barcode of the product from your cell phone. After the scanning, the app will show you the price of the product on Amazon. It will also describe additional information related to the product.
Step #3: Visit your local retail stores
There are multiple options for selecting the store to start the retail arbitrage business. The easiest way to do this is to visit the store which is near your place. This will save you time and money and you will not have to worry about searching marketplaces.
You can start with the nearest one and later go to various stores. Most of the time sellers on Amazon like visiting big stores such as Kmart, Target, Walmart, staples, Daraz, eBay, etc. 
Step #4: Scan clearance and sale products using Amazon Seller App
After getting done with the app installation process and selecting the store you have to visit, now is the right time to find products that are profitable for you. Many times, people seem to have confusing thoughts about the products that are perfect for retail. The answer is to get the products that have the ability to get sold fast and have a better ROI. There are no specifications that only a particular type of product will be selling fast.
You have to stay active to find the best products. Remember one thing to not just focus on selling one thing. You can select multiple things for selling purposes. While searching for products, you should scan them all by using the Amazon seller app or any other app providing the same service.
This will help you in having an estimate in your mind about the fee charges before you make your final decision. These apps even have calculators in them to let you know the amount of profit you are going to make. When you are scanning the product, there are two things that you will be needing to know before buying it. 
On the screen, you will see if you are eligible for selling the product. The eligibility criteria is present under the selling eligibility box. If you are eligible for selling the product, it will mark a green check there. The other important thing is to look at the ranks. These sale ranks are important in determining how quickly your products will be sold on Amazon.
Step #5: Buy products with a potential profit margin
After you have scanned the items and decided to buy the products, it is time to check the return on investment potential. To check the return on investment, you have to enter the price of the product. Once you have done this, it will show the cost of the purchasing item and the shipping rates as well.
Now you have two more checks to go through. First of all, you have to make sure that the net profit number for the product you are purchasing is more than the minimum threshold for profit. Usually, sellers keep it around $3. In other words, you will not buy any item that will give you a profit of less than $3. 
You can decide on a lesser price for your business but it will not allow you to earn a better profit. If it enables you to have a profit more than that, then you can proceed with the calculations of the return on investment. Always buy a product that will give you a return on investment of more than 50 percent. 
Simplifying it for you, you should always buy the items that give you at least a net profit of more than $3 per unit when starting with the retail arbitrage and 50 percent return on investment. If your item is satisfying all your needs, you are good to go. You can buy 20 or more units of the same product if: 
You are eligible to sell the desired product on Amazon.
The sales ranks for these products are under 250,000
You have at least 50 percent or more return on investment.
Profit per item is greater than $3.
If you follow these guidelines, you will have no worries in buying the items. You should keep these things in mind when you are looking for the items. Once you gain enough experience, you will have more experience and can change them later according to your choices.
Step #6: List items on Amazon
After the successful purchase of the products, you are now ready to sell them on Amazon. You need a list for that. The listing of the items you want to sell is then sent to Amazon for fulfillment. Most of the time, people use Amazon FBA for almost all kinds of products.
This program helps in the selling and shipping of products in large quantities. The handling process becomes also easy if you are using this program. When you are running out of time, you can fulfill the orders by yourself. Or when the product inventory is taking time, you can sell it on your own. But most of the time, professional sellers recommend using the FBA program. 
Pros & Cons of Retail Arbitrage
It is also important for the sellers to know the pros and cons of retail arbitrage. We have made a list of the benefits and consequences of using this program.
Pros of Retail Arbitrage
There are many benefits to using this program. Some of the most amazing features are given here.
Low barriers
It is an extremely easy process to become a retail arbitrage as compared to starting any other business. It has a less threshold as compared to other businesses. By utilizing this program, you can have more chances of growth and getting better exposure. Moreover, you don't need to have a lot of money to get started.
For getting your hands into this business, you will just need $100 to kickstart your career. This low cost of the business will allow you to have a stress-free mind because of a small investment. You will not lose much money because you will not be buying directly from the manufacturer.
There are many other platforms where you have to pay a lot to start your business. This is not the case with tee retail arbitrage. You just have to put in minimum savings and your business will get going. 
Short-term earnings
If you are looking for easy and quick ways to make money, this is your best move. The model for the business will save you money on the investment and will give you profit in a short period of time.
All you have to do is to select a product and sell it. After getting your profit, you can start looking for another profit to start with. Instead of focusing on maintaining a long-term relationship with your customers, you can keep your focus on the profit you have estimated to make.
Professionals recommend this to make the fastest profits for people who are interested in starting their own business with Amazon.
Authorized e-commerce
When you are utilizing retail arbitrage along with Amazon services you don't have to worry about the quality of services. This program allows you to work with the best and largest companies in the world. The sources for purchasing products for reselling are reliable and trustworthy. When you are acting as a third-party seller, you are giving some amount of your earnings to Amazon as well for the reselling of products. 
This makes you a valuable asset to Amazon as well and they try their best to keep offering you the best business opportunities. You will not be restricted to selling only one product because authorization on Amazon will allow you to resell whatever you want to. 
Private labeling options
The biggest advantage of using retail arbitrage is to get private labeling. By using the FBA amazon program you can create your own labels for the products that you are selling. It will give you an important edge of making a separate identity for your products.
You will be able to sell your products under your name and you will no longer have to take permission from other brands. Many people who want their customers to know that they are behind this business get benefitted from the private labeling of the products.
Cons of Retail Arbitrage
Following are some of the cons of using retail arbitrage.
Brand registry
A major disadvantage of using online marketplaces such as Amazon is brand gating. It is the process of giving control to brands by Amazon controlling the listings of products. This will be a problem because every time you select a product with these brands, you will have to ask for permission. This can take a lot of time.
If you don't ask for permission, your account will be flagged. Amazon readily takes down the account of the user who is using listing products without the permission of the brand. This is why it is important to go through all the rules and regulations before signing up for a product's purchase. 
Lower margins
When you are re-selling your products, you don't have any ownership of the products. The brand may put a buying limitation on the products and it can decrease the profit. You will always have to ask for permission before buying them and it will cost you money and time. Your customer sometimes will ask for an urgent delivery for a specific product, but what if you don't have permission to resell the product? Your business growth can be seriously affected because of the lower margins. 
Risk-taking procedure 
When you are using retail arbitrage, you are taking a big risk for your business. Sometimes you might lose an important part of your inventory because you may purchase a product that was on sale and you were not aware of it. Customers might prefer to buy from other retailers.
This can cause a huge loss of the investment you made. As a result, now you have a stocked-up inventory with no customers. This is why big retailers keep track of the new versions of the products coming out in the market. They only keep the stock they are interested in selling and then buy the new version. 
Less customer retention
A major problem with retail arbitrage is that it will not hold regular customers for you. This is because you will not be able to find the same product on sale every time. You only have the choice of keeping your business running by buying different things from sales.
And the prices for these things will bring you, new clients, every time. Your customers will not be the same as the previous ones. This is one of the major reasons why retail arbitrage does not help in scaling your business. Another drawback is that because you are reselling the products of a brand, people will appreciate the brand and not your business. But if by any chance your products have any fault or damage, it will give your business a negative impression in the eyes of customers. 
When you start an LLC or your own company it gives you more control over quality and other aspects that will help your business scale
Difficult to scale
Retail Arbitrage is a great process for making quick money, but it will not provide you with a source for making your own identity. This will not be a great way of upsizing your business. It will not be a long-term strategy to build a sustainable business. Private labeling can do this for you by connecting a name to your products. 
Takes a lot of time
It is a time taking process and you will have to spend a good amount of time to find the best quality deals. If you don't do this, you might miss out and buy products that are costly. In addition to this, if you don't search for opportunities, you will lose your sales as well.
People who are not patient and can not put in a huge amount of time should not consider doing it. Most of the time, people do not search the market thoroughly and get their hands on the first product they see. This decision might not be helpful and cause them loss.
Retail Arbitrage Tips
Following are some tips for beginners who are taking an interest in retail arbitrage. 
Actively look for clearance
If you are starting your business in retail arbitrage, it is highly important to keep track of clearance sales. Almost all the stores in the market go for sale at one point. The clearance can help you out in finding the best items for your business. Some of the stores keep their products open on sale, while many others put a tag of sales.
Most of the time, companies prefer to put the retail full-price items so that customers will buy them. This is why it is important to thoroughly go through the complete list of items to find the products on sale. 
Relationship with employees
It is an important tip to maintain a good relationship with the employees of the company. They will give you beneficial news about the clearance sale and other opportunities. Stores are many times eager to get rid of the old stuff present in the market. They make it the responsibility of their employees to find sellers who are willing to buy the leftover pieces in bulk. 
Never be shy to ask employees about the timings of the clearance and about the availability of stock as well. They provide authentic information and your business will always flourish if you are taking help from the employees. 
Make a clear mind
When you are visiting a store, make sure that you are going with a clear mind. If you are confused about buying the products, you will end up making a wrong decision. You will only get the right decision if you buy products you know will provide you with the benefit.
Don't pick up items that do not concern you. It will waste your time and you might not be able to focus on the products with true value. It is often seen that resellers want to buy everything to gain maximum profit. 
Avoid doing this because it will not keep the integrity of your retail arbitrage intact. You will eventually find yourself in a loophole and find yourself stuck in deciding what to resell and what to stay away from listing products. Keeping your mind clear about what you want to buy and from where you want to buy are the two most important factors.
Check the condition of the products
It is a well-known fact that sometimes the items you are buying from clearance are a part of the old stock. There is a strong possibility that there are dents in the products. Although you are buying your products from clearance, make sure that you don't buy products with poor quality. Compromising on quality will decrease the quality of the products. Your customers will be highly disappointed if you will sell them dented pieces. 
Remember that when customers review the products on Amazon, they write clearly about the packaging and the quality. This can be highly degrading for your business. You might have many products in your inventory that have dents and are not suitable for selling. There is no point in selling them because your reputation in the market will decrease a lot if you do this.
Amazon blacklists the sellers who do this and your customers stop buying your products at all. All your investments will go to waste just because you were in a hurry to get your hands on products that were on sale and you didn't notice the quality. Along with the quality you have to take notice of the packaging of the material as well.
Keep an eye on the products during the purchase
Many times when you are buying products from the sales you may become so excited that you forget to compare them with other stores. This can create a severe problem because it is important to compare the prices from the other stores. They might be offering a lower price than the one you are buying from.
To avoid this unwanted situation, you should always check the catalogs of all the big stores. You can get more profit by checking the visibility of the stock on clearance sales and by rechecking the price of the items. 
Another case is often seen when you are buying the products that you are charged more than what was displayed in the stores. Always counter-check the products you are getting to wisely use retail arbitrage. This will save you from the trouble of losing customers. 
Everything about Private Labels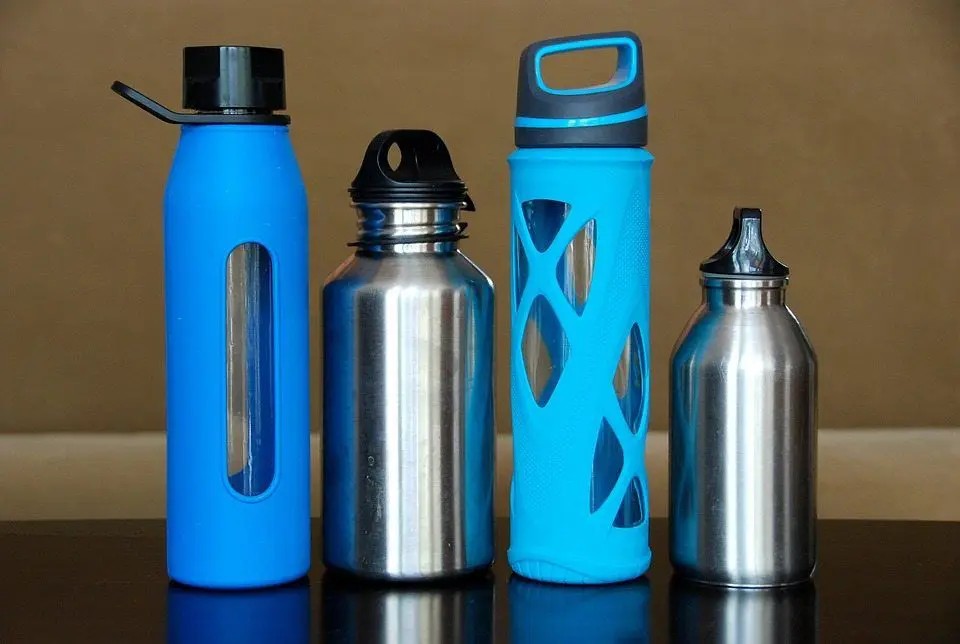 When you are working with retail arbitrage, it is important that you know about private labels as well. When you are selling your products on Amazon, you would like your customers to know about your brand.
A private label will help you in achieving that purpose.
With the help of private labels, your brand will become credible. Your customers will know you by your name and your profit will increase immensely. The look and name of the products are two important factors when selling the products. You can be creative and create a unique identity for your business.
The products you bought from the retailer must look different and have a separate identity. Private Labels allow that control in terms of cost and margins. You can set the price point of your own once you have the labels. Many companies have reported earning a business of more than 400 percent by adding these margins. Any company with a private label has the advantage of settling the price of the product according to their choice.
When it comes to retail arbitrage, things are a bit different here. Amazon protects the sellers because of its Amazon brand registry service. Amazon is aware of the fact that it takes a lot of time, effort, and money when a company is making a brand. This is why it allows private labeling for controlling the listings of the actual brand. And it bans anyone who uses the products without authorization from them. If you are running your business on Amazon, you don't need to hold on to outdated products.
You can easily clear out your stock and order new products for your inventory. You can also use different campaigns and create bundle offers for your customers when you are using private labeling. But all of these things can only be done when you are using private labeling. But when you are using the name of any other company, you can not promote the products as your own. 
If you want your business to expand, it will be a lot easier when you are using private labels. It is because the label has control of the price and the number of items they can sell. But you have to keep in mind that when you are reselling a product, sometimes big brands may put a limit on the buying units. This can affect your sales of the original company making the products by manufacturing them in the wrong way, even when it is not your fault. 
With your own private labels, you will have the opportunity to improve your brand constantly. If you find any mistake or if the customers give you any feedback, you may apply it to your products. Another advantage of having these labels for products is the popularity your products will have, without going anywhere. You don't have to go physically anywhere to make sure that your brand is working smoothly. You just have to keep your laptop with you.
The services of Amazon FBA and the manufacturer or supplier will give you the ease of working on your comfort. Another advancement of using these labels is the continuous update and changing feature. If you are tired of using the same labels, you can always select new ones for yourself. You have the option of selling your business off Amazon as well. 
Amazon is aware of the fact that you have put in a lot of effort and investments, so it will even compensate you for trying a new business. Retail Arbitrage also gives you the benefit of not spending too much on testing or the products. The money of the reseller is saved because of the quantitative and qualitative trials and tests of the products with private labels. 
This also decreases the risk of bringing a new product into the name of a private label. The main difference between retailer arbitrage and private labels is the fact that private labels create a business for themselves but retailer arbitrage is creating a job. The job is not a bad thing and the only distinguishing thing about it is that you can not sell off the business. 
Amazon Retail Arbitrage Success Stories
People are using this business a lot for making money and gaining success. There are many people who are using this business model and they are now gaining maximum profit. Following are some of the most-heard stories about people who are using retail arbitrage and are making the most of it. 
Littil.com
Their success story using the Amazon platform here.
Full-time FBA.com 
This business is in the supervision of a successful seller in retail arbitrage. It is actually a blog that is helping people in turning their free hours into money-making hours. The person behind this succeeding business is Stephen Smotherman. He provides multiple tips and tricks to help you in the designing of your own business on Amazon and help in the growth of your business. There are different plans for the guidelines and you can avail of the one you want. 
Kevin Howard
It is the most amazing success story for using the retail arbitrage strategy. He is an attorney by profession and he turned into an entrepreneur later on. He has a small business, and he is helping others in creating a business of their own.
The story starts when Kevin found out about retail arbitrage and he got interested in using it. He started using it and is now having a source of income as a side hustle. He has written a book as well on how he had several experiences with the local stores on Amazon. "Retail Arbitrage money machine" is the name of the book and it is helping beginners in understanding the nature of the program.
It also convinces people to start a business of their own with a little investment. This book has guided many people who wanted to start their retail arbitrage business but were scared of failure. Many people who have professional degrees in other fields and want to give this a try can take help from him. 
FAQ
People who are thinking about starting a retail business or are new in this field have a lot of questions about it. We are here to help you by answering your queries related to this model. Following are some of the most common questions asked by people. 
How Much Money Can You Make using Retail Arbitrage?
Now that you have read a lot about the strategies of retail, you would also like to know how much money you can make using this process. The answer starts with the amount of money and time you are investing in it. If you focus on putting in more money, you will be buying more items. Your inventory will increase and you will make more profit. 
This will also help you in making the most of your business. With the right amount of investment and retail strategies, you can easily make a decent amount of money. But when you are starting out as a new business, you don't need to invest a lot. The main point here is that you have to keep working to achieve better things. Even if you are starting with low money, you will be able to make a profit in the long run. 
How Does Retail Arbitrage Earn You a Profit?
The profit margin for your business depends on how much you are investing. Another thing that will decide the amount of your profit is the amount you are paying for the items you are reselling. The demand of your customers paying for the product also plays an important role.
Most successful sellers use at least a profit of 10 to 30 percent by reselling the items at 3 times higher rates. Even when you are starting, you can utilize the same rule for getting profit from your business.
It makes you earn money when you get a product from a store at low prices and then sell it for more. The price of the profit is the one after excluding the shipping charges and accounting fees.
Is it legal to do retail arbitrage?
When it comes to retail business many people ask if it is legal or not. Retail Arbitrage is completely legal and it is utilized by many authorized people. According to many authentic orders, no one can stop sellers from reselling a product. The only condition they have is that the product they are reselling is gained legally. 
This means that if you have stepped into the retail arbitrage business and you are ready to resell products make sure that you have a receipt from the store you have bought all the products. Another important thing to keep in mind is that even if it comes legally you don't have to think that you will not be facing any challenges. 
You will be facing a lot of hurdles while selling the products purchased from the sales. You have to ask permission if you are selling the products of a brand. If you don't have the access to the authorized seller point you might have other brands intimidating you to stop using their products. This can be a damaging factor for your business and your sales might decrease as well.
Is Amazon FBA Dead?
Amazon FBA is still running but with many restrictions. The reason is that when it came out in the market almost everyone who heard of it tried making the most of it. This resulted in the presence of businesses on Amazon that is mostly filled with scams and people reselling things of low quality. To decrease the chances of this unwanted situation, Amazon has increased the charges and shipping fees. 
This has been done to provide an exceptional quality of products. The purpose of gatekeeping the businesses is to make sure that there is no scam or misuse of the products. It is bad news for the sellers who were relying on online retail arbitrage but on the other hand, it is good for the manufacturers because their profit will increase because of gatekeeping the products. 
Conclusion
Retail Arbitrage is a great source of earning for people who are looking for the easiest ways to earn money. It will allow you to buy items from the clearance sales at reduced prices and then you can sell them at your desired cost after paying the charges on the Amazon FBA program. 
There are different steps that you have to follow to get your account set up on the website. Once you are set up, you are good to go for reselling the products and making profits. It is an easy and time-saving process, but you have to be patient and make sure that the items you are selling are of good quality. 

Ludjon, who co-founded Codeless, possesses a deep passion for technology and the web. With over a decade of experience in constructing websites and developing widely-used WordPress themes, Ludjon has established himself as an accomplished expert in the field.