You do not have to be a coder or web developer to create a website. With more than 100 site builders in the market, you can create your website in minutes or a few hours. If you're in Australia or targeting this market and looking for the best website builder in Australia, this article is for you.
A website builder is a tool that makes it possible to create websites without writing any code. These builders are useful for DIY website-building projects. With the help of a good site builder, you can create blogs, social network content, personal web pages, and even eCommerce websites.
Before diving into the detailed listings of the best website builders in Australia, the table below gives you a quick view of these companies.
The Top Best Australian Website Builders
Wix is a favorite among DIY website creators because of its ease of use. The site builder has hundreds of templates to choose from, and it's possible to have your website within minutes.
Users are given an option of WixEditor and WixADI. The WixADI option works by answering your questions to build your preferred type of website. WixEditor, on the other hand, is a drag-and-drop builder. Although WixEditor takes you longer than WixADI, it gives you more freedom or autonomy over your website design.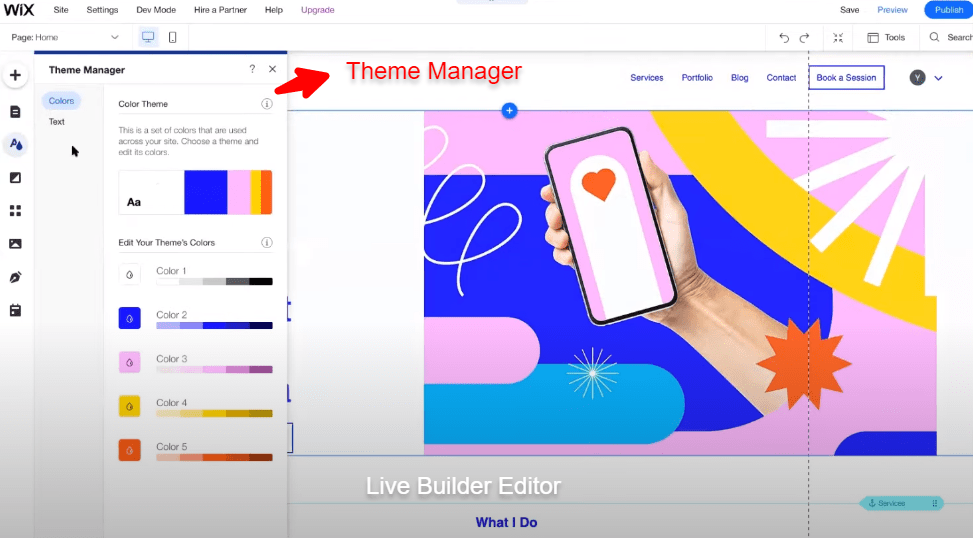 Wix offers a free plan that users on tight budgets can start with. In addition, there is a 14-day trial for sampling the site-building services. Overall, the company has designed packages that cater to all types of users, from cheap packages that cost as little as $4.50 per month, to more established packages that cost as much as $35 per month. 
Read More: Wix Review.
Pricing
Website plans:
VIP at $24.50 per month
Unlimited at $12.50 per month
Combo at $8.50 per month
Connect Domain at $4.50 per month
Business and eCommerce plans:
Business VIP at $35 per month
Business Unlimited at $25 per month
Business Basic at $17 per month
Weebly makes it easy and fast to create websites. Some of the attractive features include social media integration, smart templates, responsive designs, and a large app market. The builder has everything you need to create a modern website.
Weebly also stands out for its eCommerce capabilities. When signing up and your intention is to build an eCommerce platform, you should select build a "website with an online store". This will unlock powerful features which you can utilize in your online store.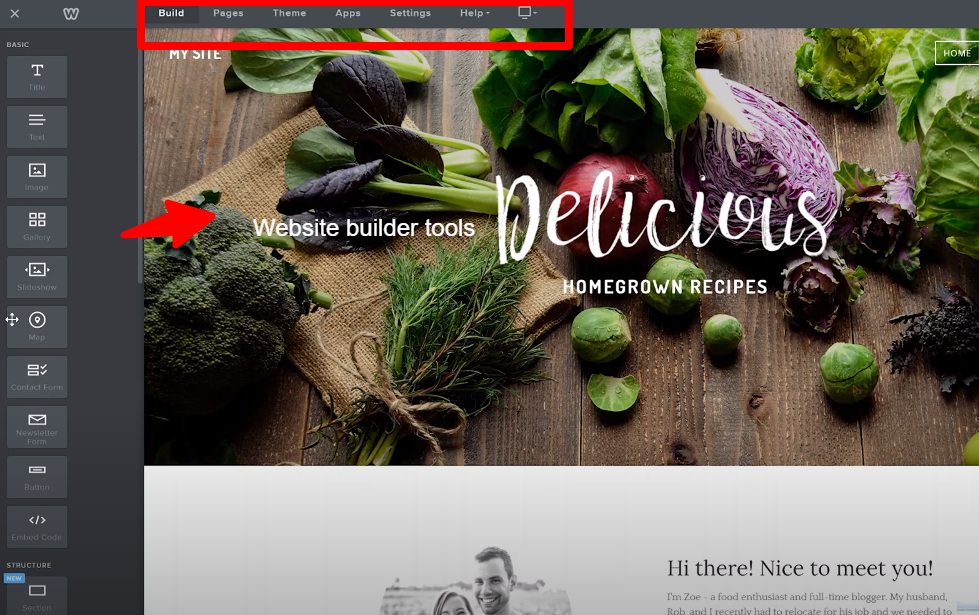 Weebly's eCommerce platform offers email and lives chat support. You will also get access to helpful resources like step-by-step guides. However, Weebly does not have Artificial Design Intelligence. 
Pricing
For websites
Free – basic use $0
Connect at $5 per month
Pro at $12 per month
Business at $25 per month
For online stores
Pro at $12 per month
Business at $25 per month
Business Plus at $38 per month
Squarespace makes everything easy for anyone who wants to build a website. The dashboard is easy to navigate and you can pick your preferred template within minutes. The design makes Squarespace the preferred builder for anyone who is new to website building.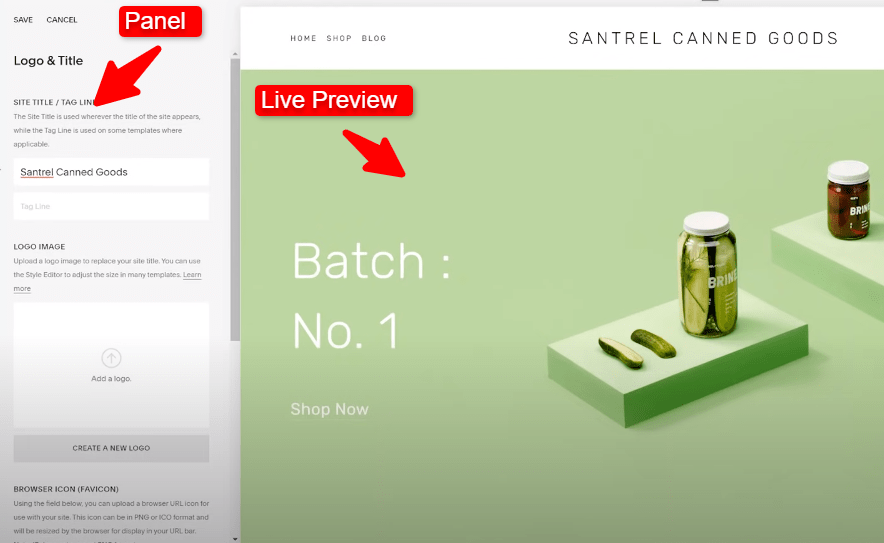 There are plenty of themes to choose from. In addition, the platform has excellent SEO features, a streamlined build process, and free SSL. The company also allows custom code.
It is also to build your e-commerce platform with Squarespace. The preferred plans for building online stores are the basic and advanced commerce packages. Squarespace also has a blog app that you can manage from your smartphone. 
Squarespace does not keep a history of changes that you make on your website. This means that you cannot restore previous versions. You, therefore, have to be thorough in your site-building process. 
Pricing
Personal at $16 per month
Business at $23 per month
Basic Commerce at $27 per month
Advanced commerce at $49 per month
You probably know Bluehost as a web hosting company, but might not be aware of their amazing website builder. With its large repository of templates, you can pick the look of your website and go with it.
Bluehost's site builder is built on top of WordPress and has live editing, drag-and-drop editing, mobile editing, and stock images. Users get a free domain for the first year and access to 24/7 support. 
Some of the attractive features on this platform include free SSL, excellent uptime, e-commerce functionality, and unlimited sites. However, Bluehost does not offer free email accounts. 
Bluehost gives you specific templates for specific types of websites. You can therefore pick templates based on your site's use case. You can use the e-commerce functionality on the platform to create an online store. 
Read More: BlueHost Review – Honest Check of Pros & Cons.
Pricing
Basic at $2.95 per month
Pro at $9.95 per month
Online Store at $24.95 per month
Zyro is Hostinger's website builder and stands out for its simplicity. The drag-and-drop builder is one of the easiest to use, making it the perfect tool for individuals and businesses who do not have much time to create a website. 
Some of the main features of this platform include a free domain, e-commerce functionality, responsive designs, and AI-powered tools. You can choose from the 150+ templates for the design or look of your website. 
This builder has 3 main pricing plans and they all give you unlimited storage and bandwidth. The cheapest plan, Zyro Website, includes SEO tools, a free domain for one year,  and AI business branding. This starter plan also gives you free email accounts for three months.
Zyro's online store plan is created for Australian business owners interested in creating e-commerce platforms quickly. Through the e-commerce functionality, you can choose a template that has a store already set up. 
Pricing
Website at $2.99 per month
Business at $3.99 per month
Advanced Store at $15.99 per month
GoDaddy is a household name in the web hosting space, not only in Australia but globally. The company's website builder also has a strong reputation as straightforward and intuitive. The simple editing tools make it easy for anyone to build a website.
Some of the attractive features of this builder include 24/7 tech support, free SSL, mobile responsiveness, and affordable plans.
Individuals or businesses interested in getting more details about their site performance should choose GoDaddy websites + Marketing solution. Through this option, you'll get a detailed analysis of your site performance. The analytics tools can also be useful in assessing your performance against competitors. 
Australians interested in creating online stores should pick the eCommerce plan. This will allow you access to all e-commerce functionalities that GoDaddy offers. 
GoDaddy tries to provide helpful support to its customers. The company provides extensive PDF guides that cover many questions and troubleshooting topics.
Pricing
Basic at $4.99 per month
Standard at $7.99 per month
Premium at $11.99 per month
E-commerce at $13.99 per month
Gator website builder is Hostgator's site-building solution. You have probably heard about Hostgator as a web hosting company. The Gator builder means that once you sign up for hosting services with Hostgator, you do not have to go anywhere else for a site-building tool. 
The Gator builder is simple, straightforward, and cheap with the starter plan costing only $3.84 per month. This starter plan also gives you free hosting, free domain registration for one year, and web analytics. The e-commerce plan, Express Store, offers additional e-commerce functions like a tax calculator, shipping, the ability to create coupons, and inventory management. 
Read More: Hostgator Review.
The Gator builder features common design elements like videos, images, text boxes, maps, columns, and contact forms. There are video tutorials if you need help with using the site builder. 
This builder has over 200 templates that you can choose from when creating your website. This includes built-in stock photography.  
Pricing
Express Start at $3.84 per month
Express Site at $5.99 per month
Express Store at $9.22 per month
Elementor is different from the rest of the builders on this platform. This is because Elementor is actually a WordPress plugin. The builder is used to build websites only on WordPress. There is a free version that allows you to build a fully functional website. The premium versions give you more choices, features, and functionality. 
The builder has a simple interface and creating a website is a matter of dragging and dropping elements, components, templates, images, and all other elements available to build a website the way you want. The essential plan has 300+ templates, and you can get much more on the premium plans.
The premium plans give you many editing tools as well as premium tech support. Top-end subscribers get live chat support.
There are many users who are on the free basic plan and still get all they need for their website. This free plan has 30+ templates.
Read More: Elementor Cloud Review.
Pricing
Essential Plan at $49 per year
Expert Plan at $199 per year
Studio Plan at $499 per year
Agency Plan at $999 per year
Shopify is the perfect choice for business owners who want to build an online store. The incredible eCommerce platform allows you to sell a wide range of products. The platform comes with ready-to-use templates, saving you time in the store creation process. 
Many Australian businesses use Shopify to run their online presence. Some of the amazing features that attract the large user base include 70+ professional templates, flexibility, scalability, and an integrated payment processor. Shopify is also mobile commerce ready. 
Australian businesses who use the platform also benefit from Shopify's self-hosting platform. Use the intuitive web builder to quickly create your online store. It's easy to pick a suitable template because they are categorized into fashion, travel, health, and more. If you want to edit these templates, you need basic HTML knowledge. You can also create a blog to keep your audience updated on your products, events, or news.
Pricing
Basic at $29 per month
Shopify at $79 per month
Advanced at $299 per month
Compared to other builders on the list, Duda needs some knowledge of website development. This is because there is no drag-and-drop builder on this platform.
Some of the main features of this builder include incredible stability and security, unlimited storage, strong e-commerce functionalities, traffic analysis, and over 100 templates. In addition, this builder lets you use custom HTML and CSS. 
To build your website with Duda, you choose columns and rows from the sidebar to create pages. You can add individual elements to the pages later. Duda also comes with a sophisticated e-commerce capability that lets you build unique online stores. 
It is obvious that the downside of this builder is that it is not beginner-friendly. The platform is ideal for individuals with some coding knowledge.
Pricing
Basic at $14 per month
The team at $22 per month
Agency at $44 per month
Custom –custom pricing
IONOS is Europe's biggest web hosting provider, hosting over 12 million domains. Although they don't have a free plan, you can use the platform for free in the first month. The cheapest plan costs only $1 per month.
The builder comes with high-quality themes. The themes are categorized by type and industry. It is therefore easy to find the perfect template for your website. No coding knowledge is needed to build a website with this platform. 
Small business owners in Australia are also likely to be enticed by the multilingual translation feature. Australian cities are highly cosmopolitan, and this feature will help businesses cut across all audiences, regardless of background or ethnicity. The feature can translate the website's content into 62 languages. This feature also makes IONOS the ideal platform for business owners looking to expand to the international market. 
Pricing
Starter at $1 per month
Plus at $5 per month
Pro at $10 per month
Web.com is known for its easy-to-use platform, making it possible to create your website fast. The platform comes with 150+ templates, a variety that is wide enough to include designs from all industries. 
This is a drag-and-drop site builder that allows you to use features like templates to create and customize your website. The platform also allows for blocks. Blocks are pre-assembled elements that you can insert whenever you need them. 
A commerce functionality is also available. This functionality is only available on e-commerce plans. These plans will enable you to create an online store with all essential e-commerce functions. However, web.com is not a suitable platform for big e-commerce ventures. 
Web.com does not have a free trial. The cheapest plan, Website Essentials, costs $4.95 per month. The rest of the premium packages are affordable too.
Pricing
Website Essentials at $4.95 per month
Business Essentials at $7.95 per month
E-commerce Essentials at $13.95 per month
E-commerce Premium at $19.95 per month
Webflow allows you to create an account with Google or your email address. You can then start creating websites on the platform. Unlike other platforms, you can also create your website using CSS, HTML, and Javascript.
The site-building process involves using a visual canvas with blocks. These blocks are moved about to create the desired outcome. The website code is generated as you go. 
Pricing
Webflow is free to get started. You only have to pay when launching your website. You can then choose the following plans:
Site Plans: Starts from $12 per month for the Basic plan. The Business Plan costs $36 per month. The bespoke Enterprise plan has customized pricing.
Account plans: The Lite Plan costs $16 per month while the Pro Plan goes for $36 per month. There is also a free plan.
Jimdo comes out as a cheap site builder that is suitable for all types of users, whether beginners or experienced. The flexible templates make work easier for you as you focus on other areas of your business.
There are two options to choose from – Jimdo Dolphin and Jimdo Creator. The creator option has more than 100 templates broken down into four categories – Store, Business, Personal, and Portfolio. The Dolphin option comes with AI capabilities.
Jimdo also comes with its own logo designer. You can design and customize your logo as you choose from diverse icons, colors, and fonts.
You will get a lot of support when creating your website using Jimdo. The support documents give you vital information on creating the right website for you.
Although Jimdo has a free plan, free users are forced to use Jimdo's subdomain and advertising.
Pricing
Unlimited at $39 per month
Grow at $15 per month
Start at $9 per month
Play – for free $0
Voog is a popular multilingual website builder. This means that you can use it not only to reach the diverse demographic in Australia but also the international market. You can create a website with its easy-to-use drag-and-drop builder. 
The downside to Voog is that it has few themes – around 16. This will limit you if you don't find your preferred template from the package. In addition, you are not guaranteed that the website will be automatically translated into different languages. Each page has to be modified.
Pricing
Standard at €8 per month
Plus at €13 per month
Premium at €39 per month
How to Choose the Best Australian Website Builder
The process of selecting a website builder depends on various factors, including the type of site you want to create. For example, if you want to create an eCommerce store, you should choose a site builder designed to create functional online stores.
Your budget will also determine the type of builder to use. Some web hosting platforms offer site builders as freebies in their hosting plans. However, some will charge you for using their drag-and-drop builders. Most of these builders also come with free trials, giving you an opportunity to test the features before purchasing the packages. 
You can also read our Best No Code Website Builders article.
Conclusion
Business owners in Australia as well as individuals interested in owning a website have a lot of options when it comes to site builders. With the best website builders in Australia, you do not have to be a coder to build a great website.
Different factors will determine your choice of builder. For example, if you want to build an online store, you will look for site builders with eCommerce functionality. If you're building your site on WordPress, you can only use site builders that are compatible with the CMS, like the Elementor plugin.