Stats for Nerds is an in-built feature of Youtube that by default is OFF. In case you enable it a small screen in the top-left corner of the video will be displayed with useful video info, buffering information and more.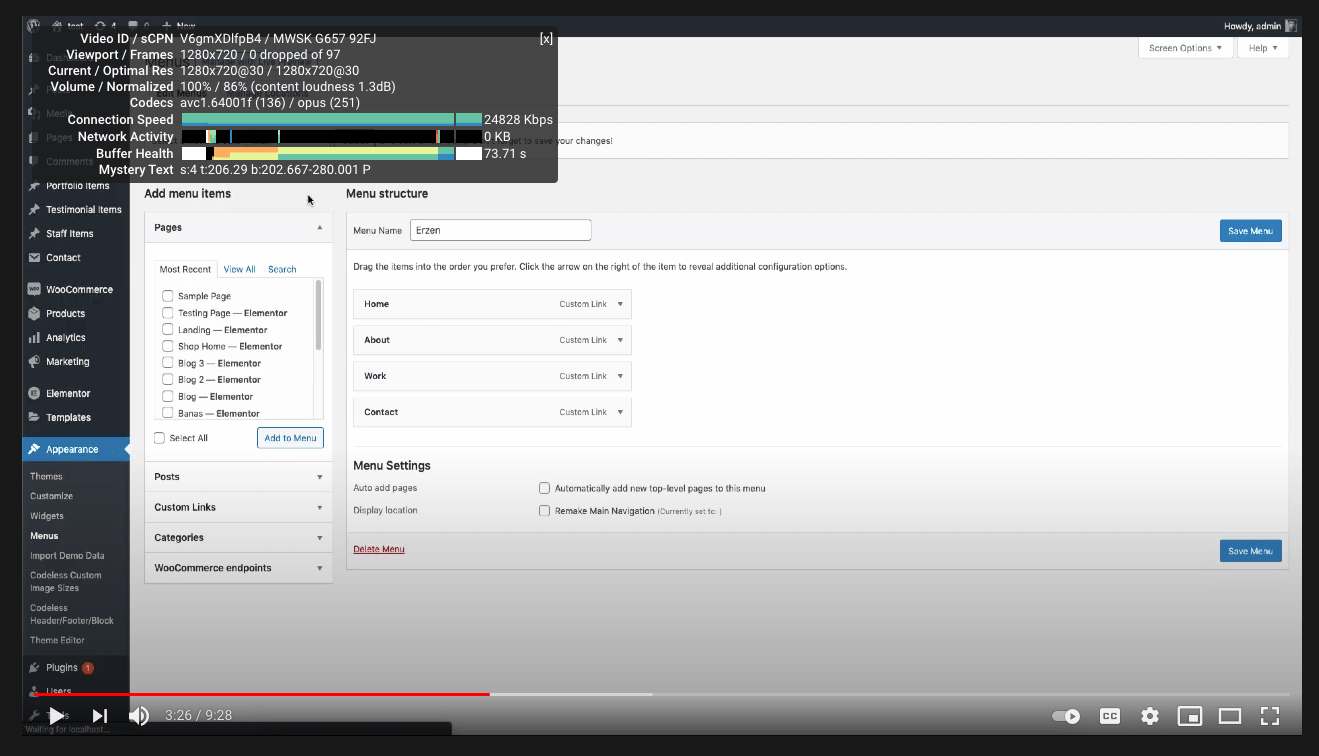 Here it is a brief explanation of each fields:
Video ID / sCPN – The actual video ID into Youtube Database and for your playing instance.
Viewport / Frames – Video Player Window resolution and the current frame in the actual video.
Current / Optimal Res – Current video resolution and optimal video resolution that is recommended.
Volume / Normalized – The current volume of the playing video and how much normalized it is by Youtube to protect the listener's ears and speakers.
Codecs – Audio & Video compression codex.
Connection Speed – The actual device network speed.
Network Activity – Data transferred from Youtube servers to your device. The larger the quality the larger this parameter.
Buffer Health – How much part of video is able Youtube to buffer in order to prevent video pauses from poor connection.
Mystery Text – No one really knows what it is about but someone explains that it displays status of video and actual video time.
For the normal internet user these data looks a bit weird and probably they don't need them. But for someone these features should be useful, specially for debugging connection or when you need to contact Youtube support.
How to turn on YouTube's Stats for Nerds
On Desktop
Open Youtube.com in your browser.
Searching and starting a video.
Right-click video to open the video menu.
Select 'Stats for Nerds' option.
Android
In Youtube app go to Settings > General > Enable Stats for nerds.
Play a video.
Tap the "More" three-dot button in the player.
Tap the 'Status' Button.
iOS/iPad
Open Youtube App and go to Settings.
Enable 'Stats for Nerds'.
Play a Video.
Tap the 'More' Button in the player.
Tap the 'Status' icon.

Ludjon, who co-founded Codeless, possesses a deep passion for technology and the web. With over a decade of experience in constructing websites and developing widely-used WordPress themes, Ludjon has established himself as an accomplished expert in the field.