Ad management software helps companies stay in control of ad campaigns while seamlessly gathering needed marketing insights.
Many factors go into releasing ads and optimizing them for a market—from lead generation to conversion attribution. Ad management software improves this process by automating repeatable tasks and making it easy to get an overview of results.
With ad management software, you can see, from one dashboard, how many ads you've released, how customers are converting along every stage, and how to optimize your ads to drive better results and increase ROI.
This article delves into the 9 best ad management software for small to medium-sized businesses. We will discuss all the features they pack and which businesses each will be best for.
The Top 9 Best Ad Campaign Management Software and Tools
Here we will share the nine best ads campaign management software and practical tools for different purposes. So keep going through this advertising management software to find your business-relevant tools.
Best for Native Ads and Push Traffic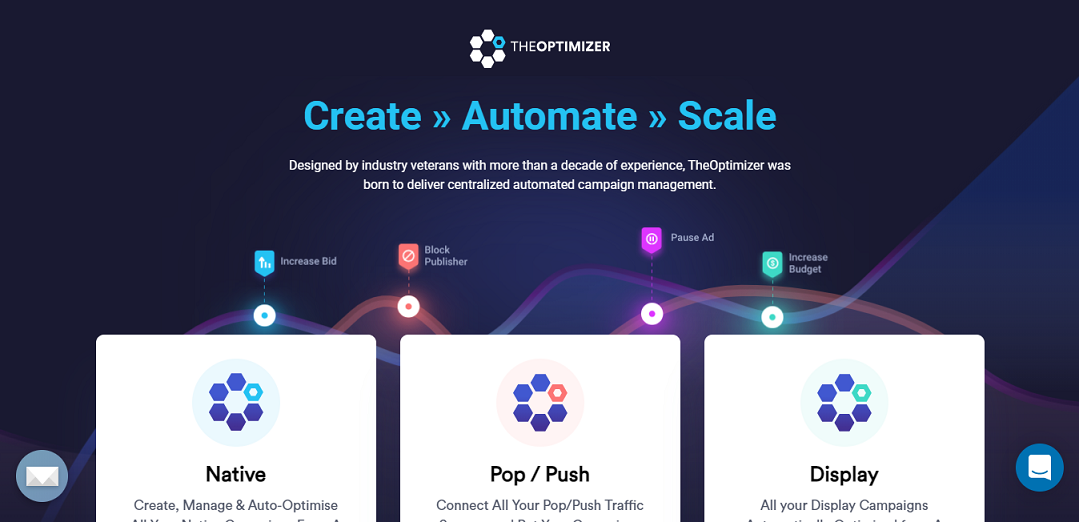 Theoptimizer.io is one of the all-in-one software for pushing the traffic of your business. The primary purpose of TheOptimizer is to deliver centralized campaign management. If you are new or have expertise in the field, then TheOptimizer as an advertising management software is excellent.
It helps to boost your ROI, save money and time. TheOptimizer helps to automate the campaign process. So when you have utterly automated campaign optimization. It will help base the campaign on automatic systems by using flexible rules and many more. Moreover, with the help of TheOptimizer software, you will have continuous support 24/7 hours.
It will help automatically change the bids and budgets to know how your marketing campaign is working. So you can quickly update and set the movement that leads you to get enough traffic.
So here are some fantastic features of TheOptimizer that include:
Help to safeguard your campaign with 24/7 rules and enhance the creativity level
Help to change the bids and budget automatically.
Clone your marketing campaigns with few clicks.
Allow the users to preview and upload it with a single click.
Help to create the blacklist and share it will launch your campaigns.
Provide the real-time cost estimation.
Provide the accurate cost and revenue analysis.
Help to auto-optime the actions.
Advanced trackers that help to manage the landers.
Best for Inbound Marketing Strategy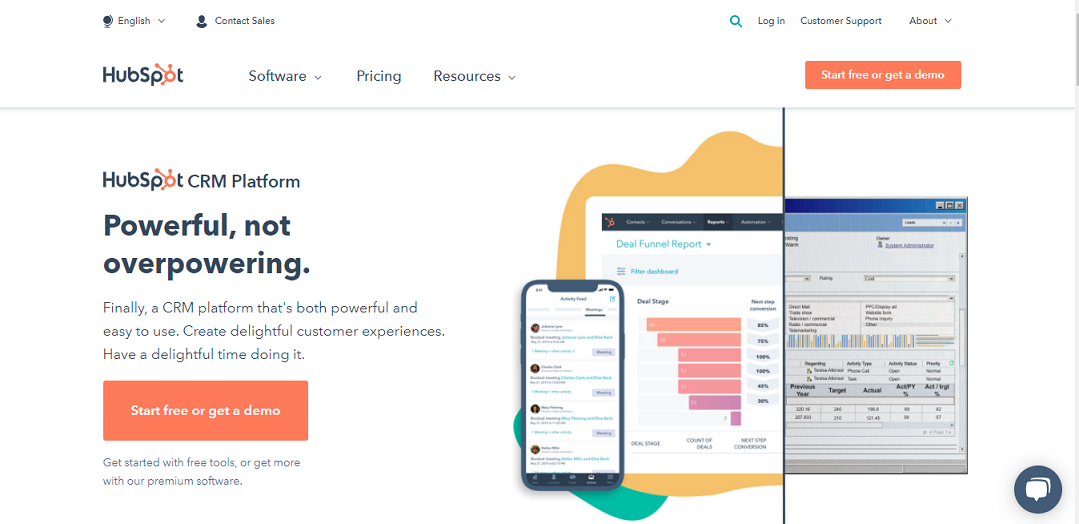 Hubspot is one of the excellent ad management and tracking software that help you with inbound marketing campaigns. The Hubspot helps to track your inbound marketing strategies from start to finish. So you have extensive support for ad creation, management, and reporting across the different networks.
So if you also want to get track of your inbound marketing techniques, Hubspot is a great option. It will provide the unique and notable features that make it the best tracking software and not only because it is excellent as an email marketing service provider too.
Here are the fantastic features of Hubspot that you will get and make your marketing campaign better.
Hubspot automates the ad targeting list through automatic sync of your leads and audience. so you have more targeting opportunities.
Help manage the ad campaigns on social media platforms including Facebook, LinkedIn, Google, Instagram, and many more.
Provide the detailed report on ROI that leads from platforms to share your ads on social media platforms.
Understand your targeted audience behavior when you identify them. so it will provide the contacts to take action and engage them with your ads.
Align your marketing efforts and your time or money with Hubspot.
Provide detailed data of your campaigns that help to determine the successful ad that converts the high number of paying customers.
Best with AI Campaign Optimization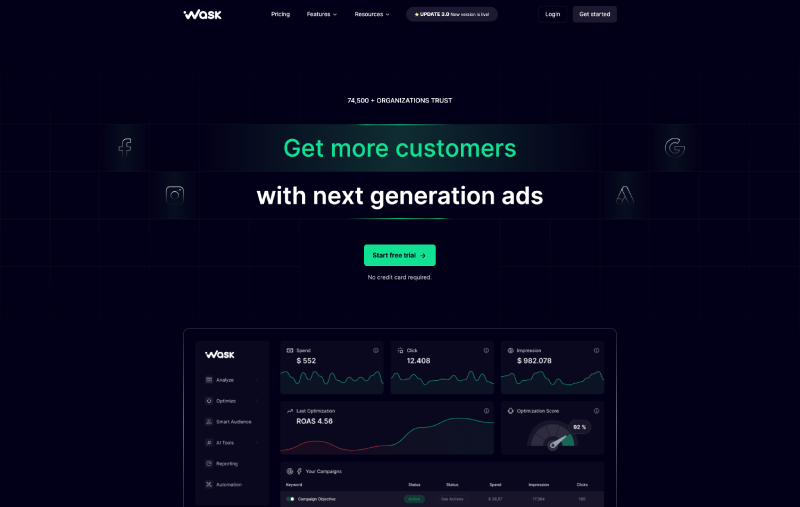 WASK is a great digital marketing tool that focuses on digital advertisers to manage their campaigns more successfully and get better results without technical knowledge. WASK, which makes easier campaign optimization for advertisers by integrating with Google and Facebook ad accounts ;
It helps advertisers automatically optimize their campaigns to get more customers and users, measure visitors and customers in their website/web applications to model visitor behavior based on visitor and customer data and to produce target audiences from these models.
WASK, which is more practical than other marketing tools and provides digital ads management in one place; It also supports advertisers in reporting, intelligent recommendations, and AI-based campaign optimization and audience creation to help advertisers with their campaign management processes and save time.
In terms of pricing, it can be called the best ad optimization tool. WASK, which offers basic, premium (campaign optimization in addition to the basic package), and professional (ideal plan for marketing agencies) packages.
Here are the highlights features of WASK that you will get more better ad campaign results:
With Campaign Optimization tool WASK checks all the important metrics of your campaigns with smart algorithms and optimize them automatically.
WASK automatically creates target audiences with the highest conversion rate by analyzing your customers and visitor data.
With WASK Smart Analytics tool you can analyze your all visitors behaviors and conversions. You can model your customers behavior with that feature.
WASK Reporting enables advertisers create their marketing reports quickly with drag and drop and customize their reports for their businesses.
Best for Ecommerce Businesses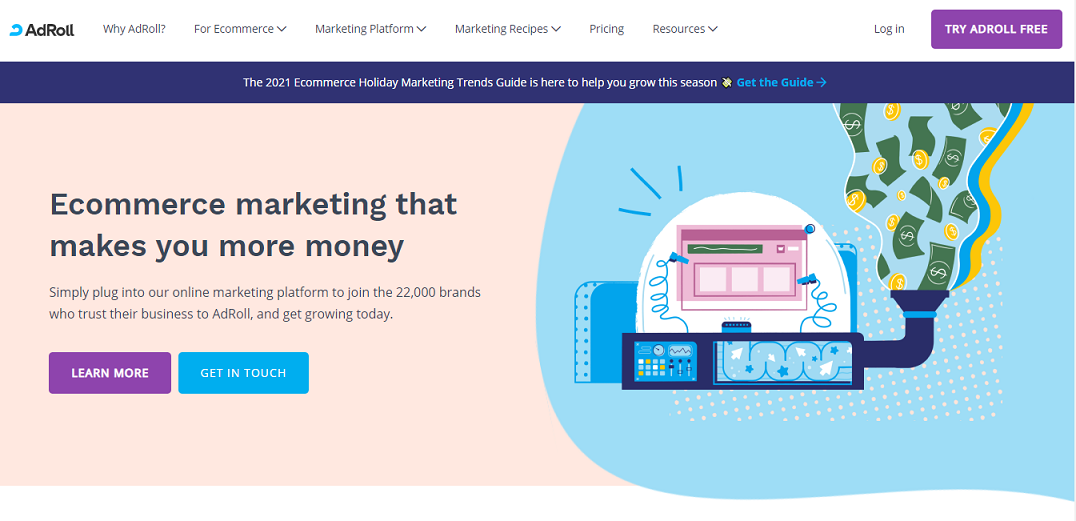 AdRoll is a great ad management tool for running an eCommerce business. AdRoll helps the user to focus on ads and email marketing. The eCommerce business is only successful with successful marketing campaigns. So the AdRoll is the best option to track marketing campaigns with AI-based product and cross channel measurement,
AdRoll is a great platform that acts as the home for all your eCommerce business marketing and advertising activity. It has the excellent capability to trigger the results of your eCommerce marketing campaigns with incredible features.
Here are the great benefits of AdRoll that help gain success in eCommerce businesses.
Personalise the dynamic ads by using the AI-powered recommendations so that you can target your relevant audience.
Help share the targeted videos and display the ads to develop your emotional connection with your audience.
Develop the relevant offers, personalized emails, dynamic ads, and other outreach by using the relevant data of your customers. The AdRoll provides more than 1.2 billion profiles data that you can analyze with an AI-powered system.
Provide the advanced measurement and attribution that help to grow and determine the CLV and get more growth opportunities.
Help to target the digital media and gain more audience.
Effective for native optimization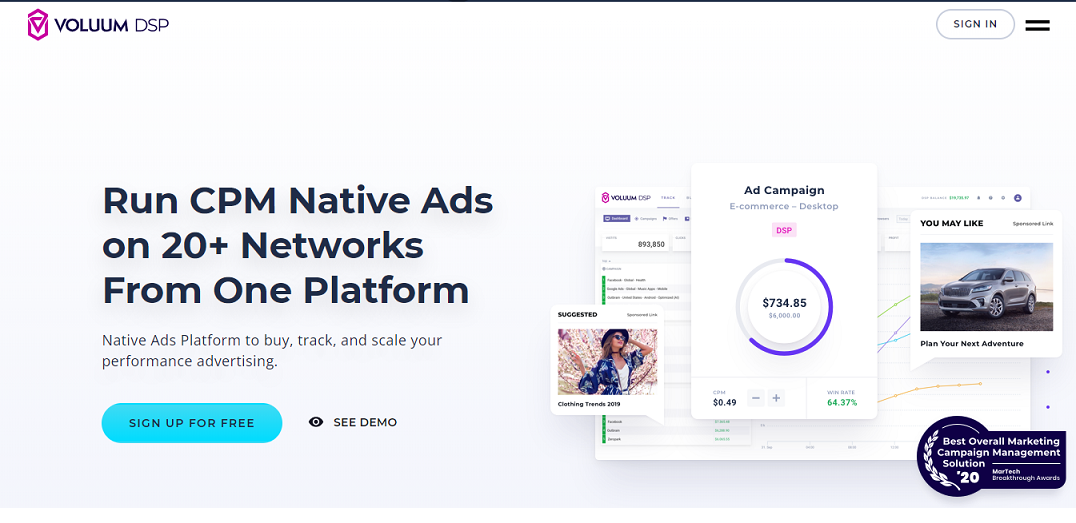 The volume DSP is a great way to optimize your marketing campaigns. The volume DSP is a self-serve native ad platform that helps create and track your marketing campaign infrastructure. The Volume DSP provides excellent opportunities to follow your marketing campaign to make it better.
The Volume DSP is a famous management ads software due to its features and benefits. Moreover, it is easy to use and gives plenty of help with its creativity. Many beginners find it helpful to run a successful marketing campaign.
Now here are the incredible features of ads management software.
Help to track every element of your campaign with authentic data.
Optimise your marketing campaign and automate it all process from a single panel.
Manage and track your ads on all social media platforms, including Facebook, Instagram, LinkedIn, and all others.
Provide access to wide ad exchanging campaigns.
Provide compile reports based on all three primary dimensions, including site, widgets, and OS.
Help to target the relevant site audience.
Provide access to auto-optimization so that you will have the savage time and money.
Help reach the desired audience by targeting them through mobile carriers, content categories, and many more.
Detailed report about the accurate conversion rate and how many people's actual purchase after visiting your business.
Provide 24/7 support and quickly launch your ad campaign after checking its authenticity and improving it.
Best for agencies and organizations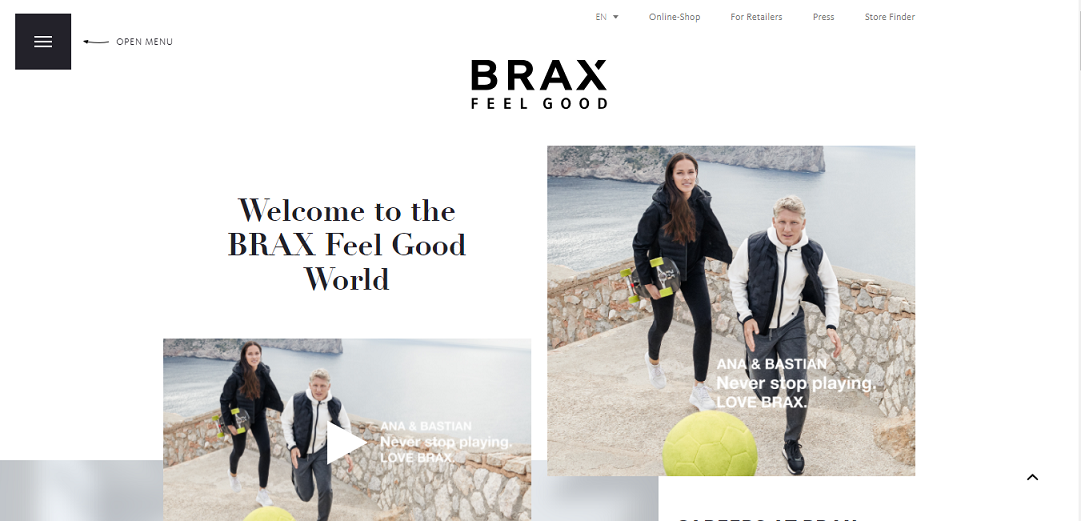 Brax is a great management software for advertising that helps test and create effective content for your network. The compelling content in your marketing campaigns to attract more leads.
So you can get more attraction from dozens of audiences, brands, and channels. So the Brax helps optimize the content of your ad campaign and make it more powerful. The cross-channel access of Brac helps to compare the performance of different marketing channels. Usually, agencies and more prominent organizations prefer using the Brax due to its good features.
It allows the users to manage your multiple ad marketing levels. You can set boundaries that are easy to use according to your skill levels. So it helps to change your campaigns and support the faster launch of your marketing campaigns.
So it's a great management advertising software that has incredible features that include:
Test the creative variation of your content and make a robust network and campaigns.
Provide bulk management through native editor sources.
Automate the marketing optimization by defining your goals.
Schedule the campaign according to the per hour performance of your business.
Help to connect with multiple accounts and manage them through a single platform.
Have permission to manage the multiple platforms and control their changes through an automated system.
It helps to import the data from the existing system for analyzing and optimizations of content.
Help to connect with the internal systems will all native platforms from a single platform through API integration.
Powerful for engaging more audience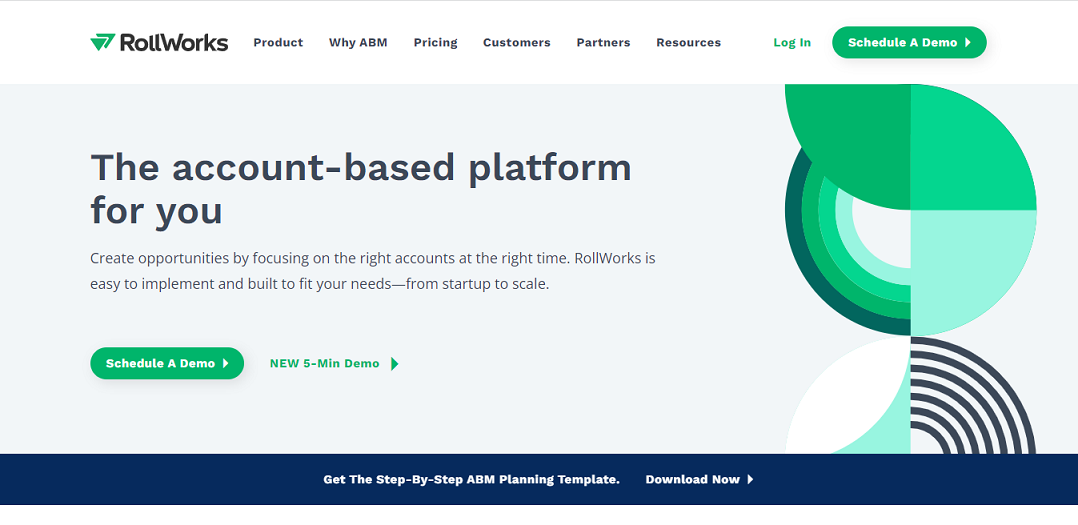 Rollworks is an account-based platform that helps users in many ways. It is a great platform that you can use through accounts and manage or identify the target accounts. Moreover, you can engage more visitors through various channels. You will have the measure of your ad marketing and analyze its success.
Now you can target the accounts according to your business and identify them. So it is an automated process that helps to increase sales. So account-based advertising helps to increase the productivity of your content.
Here are some incredible features of Rollworks that help in many ways.
Help to reach and engage highly qualified accounts. You can lead-gen tactics and target your ABM programs.
Help create the retargeting ads to generate more leads and get them back to your sites.
It helps to get more account-based ads, deliver them to targeted audiences, and engage more visitors. So you will have more visitors and focus on conversion rate.
Rollworks help reach the targeted contacts and share the matters your business has more importance. The rollworks will provide the detailed data.
Help to use the dynamic messages that help to personalize the ads to make them more attractive for the relevant audience.
Boost the sale and increase the conversion rate through an automated system and follow-ups. So it will save time and money to spend in the right direction for increasing the engagement content.
Help in the fast track of the success of your campaigns, sales automation, account-based programs and optimize them according to requirement.
All in one ad management system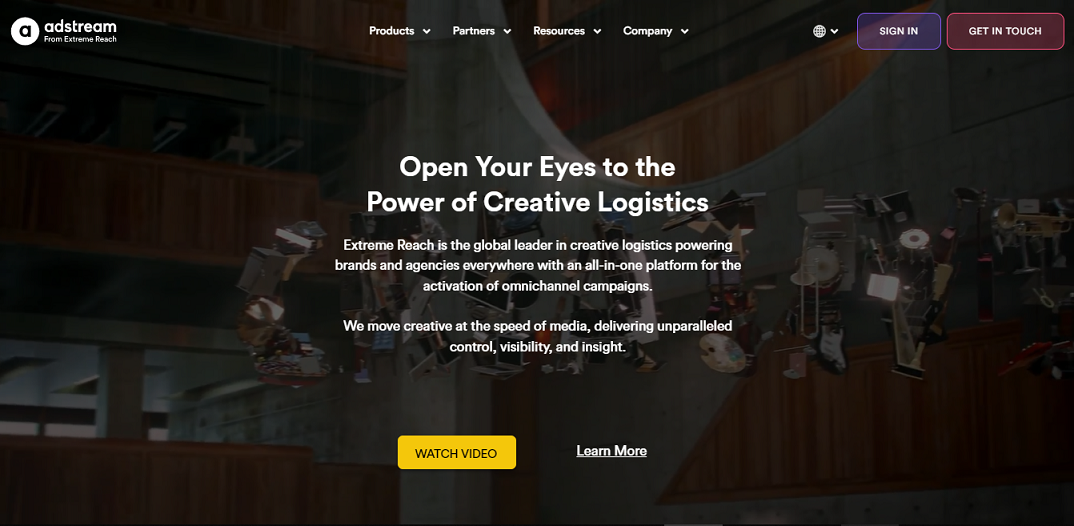 Adstream is one of the significant digital assets for ad management and delivers better solutions. It provides an ad delivery solution for online services and publishers. So you have more means of integrating and connecting with the relevant audience. Moreover, you can incorporate the connections of your ad marketing with digital assets, targeted traffic, media automation, and many more.
So all these capabilities of Adstream make it powerful all in one ad management tool. The tool helps in the following ways.
All the users control the marketing teams from a single workflow for easy collaboration to create and optimize digital content.
Help distribute digital content with social media destinations and connect with more audiences.
Auto adjust or optimize the content suitable for your audience all over the globe.
Allow the users to add more ads in your traffic management box. You can review the results of your ad so that you can edit, approve, create and make them better according to the interests of the targeted audience.
Automate the workflow to increase the efficiency of your ad marketing campaign.
Provide the exact measure of your digital campaigns and process with real-time reports. So you have the quick tracking reports.
Best cloud-based software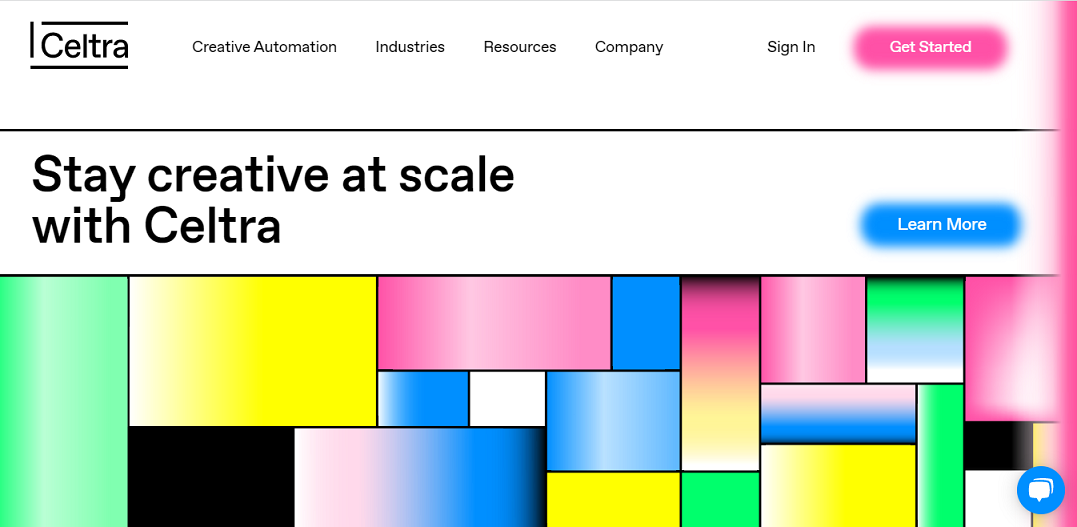 Celtra is a tremendous cloud-based software that is easy to use. We all have an interest in automated creative systems. Similarly, Celtra helps to automate creative production. It is a platform that streamlines your efforts and allows you to collaborate more effectively. Cloud-based software always has a more significant influence than others.
So the cloud team members can approve, design, and share the assets with quick modes. You have a wide connection with other markets, campaigns, and more. so it has excellent features that help the users in the following ways.
Help the Ad Builders design unique ads with or without knowing the coding. These ads also help the eCommerce businesses with attractive animation and videos
Provide real-time reports that provide more than 100 metrics and dimensions. so you better understand your creative working, campaign, and ads success.
Allow the users to build user-friendly ads and engage more leads.
Customise your ads with the interest of your targeted audience. So you have more leads with shoppable video, product, graphics, and text.
You have continuous access to an expert team of Celtras that helps you achieve great goals.
Best for social media management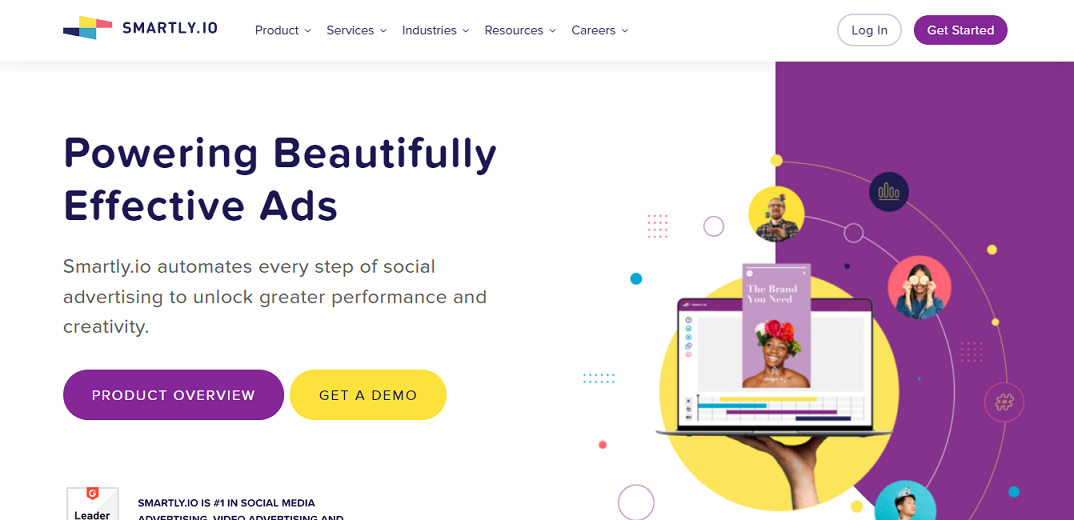 Social media is critical for running successful ad marketing campaigns. Smartly.io is an ad management software that allows users to focus more on social media advertisements. It will automate the process with AI tools to build great ad content.
You can make better content by knowing your audience's experience on social media channels. The detailed algorithms help you optimize your content according to the audience and real-time data.
So when you have the real-time ad campaign report, you can make bulk updates for getting more leads.
Moreover, they smartly provide additional features that help in many ways.
The algorithms help to browse your data sources, product catalog and create more creative templates and ads according to audience data.
Help in optimizing the content with smartly tracking performance.
Provide in-depth reports to make effective decisions.
Help in modular testing for using the right tools and marketing channels.
What is Ad Management?
Ad management or advertisement management is a different marketing activity. Ad management is the best option to oversee the marketing activity. How many beginners don't understand the worth of ad management? So one of the common queries is what is ad management?
So the ad management helps the individual know that marketing campaigns run effectively to reach the targeted goals. The ad management tools help to understand the results of marketing techniques.
It is a fact that we run the marketing strategies and don't know if it is good or not. So the ads management software is an excellent help in this way. When you know about the results of marketing techniques, you can make the changes for betterment.
The ads management also helps to focus on the various metrics according to the business needs. It helps to focus on the metrics to contribute to success. For example, ROI, conversions, and media placements are best. All these terms help to know about your business targeted audience. When you target the right audience, you will notice the trigger in attracting more leads.
Moreover, it would help to track plenty of things in marketing techniques. So the software dedicated to ads management helps track these facts and analyze the statistics for making the business successful.
So here we will cover the ad management software to track your marketing campaigns.
Benefits of Ad Campaign Management Software
The ads campaign management software has many pros and cons. Every software has a significant influence, but there are also some downsides. However, if we look at the benefits of ads campaign management software, there are tremendous benefits.
If you are a beginner, ads management software will help you run your marketing campaign. Moreover, ad management has great tracking benefits and many more. For example, you will have an effective and efficient result by optimizing the campaign structure.
We all know running marketing campaigns requires plenty of effort and time. We all want to make the business successful, so we invest our time and efforts in running successful marketing campaigns. So how do we know about the success of our marketing campaigns?
The ad management tool is a great way to track the marketing campaigns through reliable tools famous as the ads campaign management software.
So here are some benefits of ad management tools that one should know about its worth.
The ad management software helps save time without knowing the success of marketing tools. So when you know about the stats of marketing techniques, you will invest your time in the right direction.
Help to increase the productivity and efficiency of your business. You will focus more on productive things when you know about your targeted marketing campaigns' response.
It helps to collaborate with other companies. You can collaborate in simple and accessible ways.
It helps to run cross-channel campaigns with easy modes. The cross-channel campaigns will help to increase business productivity.
You can optimize your campaign structure when you know about the statistics result of your previous marketing techniques. So you can spend the time and efforts in better directions.
It helps to customize the insightful reports of your marketing campaigns with powerful analytics and reporting tools. These reports help in collaboration with other businesses and grow more.
Ads management software will give you a clear visualization of data. So you have an explicit scene of your business that will help you reach your goals.
It will help increase the chances of running successful ads, and campaigns will give you effective results. Moreover, it allows you to target the right audience. When you target the right audience, you will have increased stats for gaining more leads.
So you will have all these benefits by having the ads management software. Now we have plenty of tools; then, you will see the increasing stats of your marketing campaigns.
Conclusion
You have excellent ad management software that helps you grow more practical techniques and reports. Please choose a suitable tool and bond your team with it for better marketing campaign management. You can experiment with different designs and analyze their results to select the best marketing line for your business.
We hope this guide helps you in all possible ways and meets your targeted business goals.

As one of the co-founders of Codeless, I bring to the table expertise in developing WordPress and web applications, as well as a track record of effectively managing hosting and servers. My passion for acquiring knowledge and my enthusiasm for constructing and testing novel technologies drive me to constantly innovate and improve.
Expertise:
Web Development,
Web Design,
Linux System Administration,
SEO
Experience:
15 years of experience in Web Development by developing and designing some of the most popular WordPress Themes like Specular, Tower, and Folie.
Education:
I have a degree in Engineering Physics and MSC in Material Science and Opto Electronics.