Marketing automation tools are important for running campaigns for your business. It is using tools and technology to perform repetitive tasks. These tasks are performed regularly to maintain the integrity of the campaign. There are many tools available for automation to allow you to design and execute ideas.
The marketing flow got after using these tools is exceptional because of their effectiveness. Almost all businesses are using these tools to increase the output of their marketing campaigns. These automation platforms are helping marketers to simplify the needs of clients to communicate by managing difficult marketing strategies.
This process assists the users in segmentation, lead nurturing, lead generation, and scoring by increasing the customer service relationship management.
There are many tools used for this purpose, such as Omnisend, Marketo, Eloqua, and many others. Big and small setups are using them to target customers with the automatic generation of messages. These messages are sent as texts, emails, and ads on social media and throughout the web.
According to SocialMedia Today Survey, 75% of all companies use already at least one kind of marketing automation tool.
The process of automation requires a set of instructions to send these messages to target your desired audience. These instructions are commonly known as workout flows and they are defined as templates, changed mid-campaigns, and custom-built from scratches. These workflows are important in providing better results to the marketing campaign.
Businesses that are just starting up need these tools to stand on their feet. The sales and marketing departments of small businesses use these tools to automate sales campaigns and marketing activities.
The result of using automation tools is the increase in generating revenues for the company and maximizing efficiency. The repetitive tasks when done manually can take too much time and effort. Using the process of automation helps the team members to focus on other problems and not worry about the marketing campaigns.
Too busy for the full read? Here's the best Marketing Automation Tool: Constant Contact – We think that this is the best software for automate your marketing tasks.
The chances of human error while running marketing strategies for your new business are reduced. This article will explain the ten best automation tools for small businesses that are effective and easy to use.
The Top 10 Best Marketing Automation Tools for Small Business
Choosing these tools is important for the success of your business. The first thing you should consider while working on your tools is to know the right time to use them. The second important thing while saying yes to the tools is to know why they are using them and the purpose of the tools in your marketing campaign.
There are different tools used for different purposes. Some of the most common categories of tools include email automation marketing tools, social media, custom journey, and advertising tools. You can choose according to the requirements of your business.
Best Overall Software for Marketing Automation for Small Businesses

300+ Email templates
Website Sign-Up Forms
Facebook Ads
Real-Time Reporting
This tool helps in the growth of small businesses by reaching customers in their inboxes no matter where they are. This is a built-in tool, and it increases the visibility of your business among large corporations.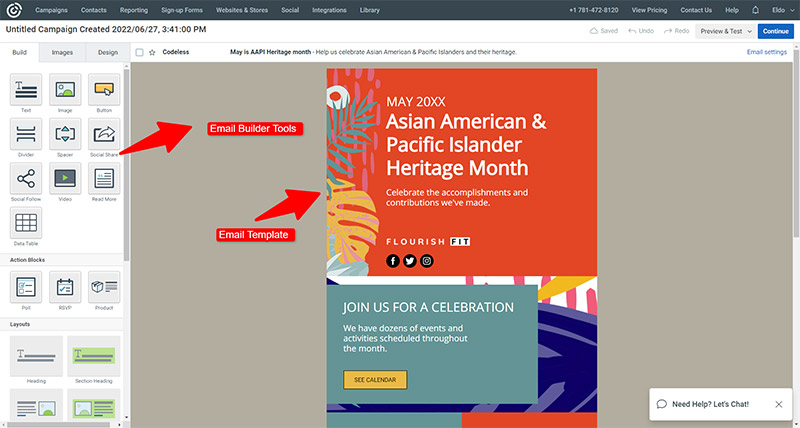 It uses Facebook and Instagram ads to bring new leads and customers into your business. It serves many purposes at once and makes it easy for you to handle other tasks.
Features:
It is specifically designed for the email automation marketing of small businesses for triggering campaigns. 
It collects emails on its own and sends follow-up messages as well to engage the customers. 
You don't need to clutter any other tool for targeting an audience because of its awesome boosting of sales features. 
Price:
The prices of this marketing tool are highly cost-effective. They start from $20 and go up to $335 per month. These prices are affordable for startups. The prices increase because of the list size and features.
Best User-Friendly Automation Workflow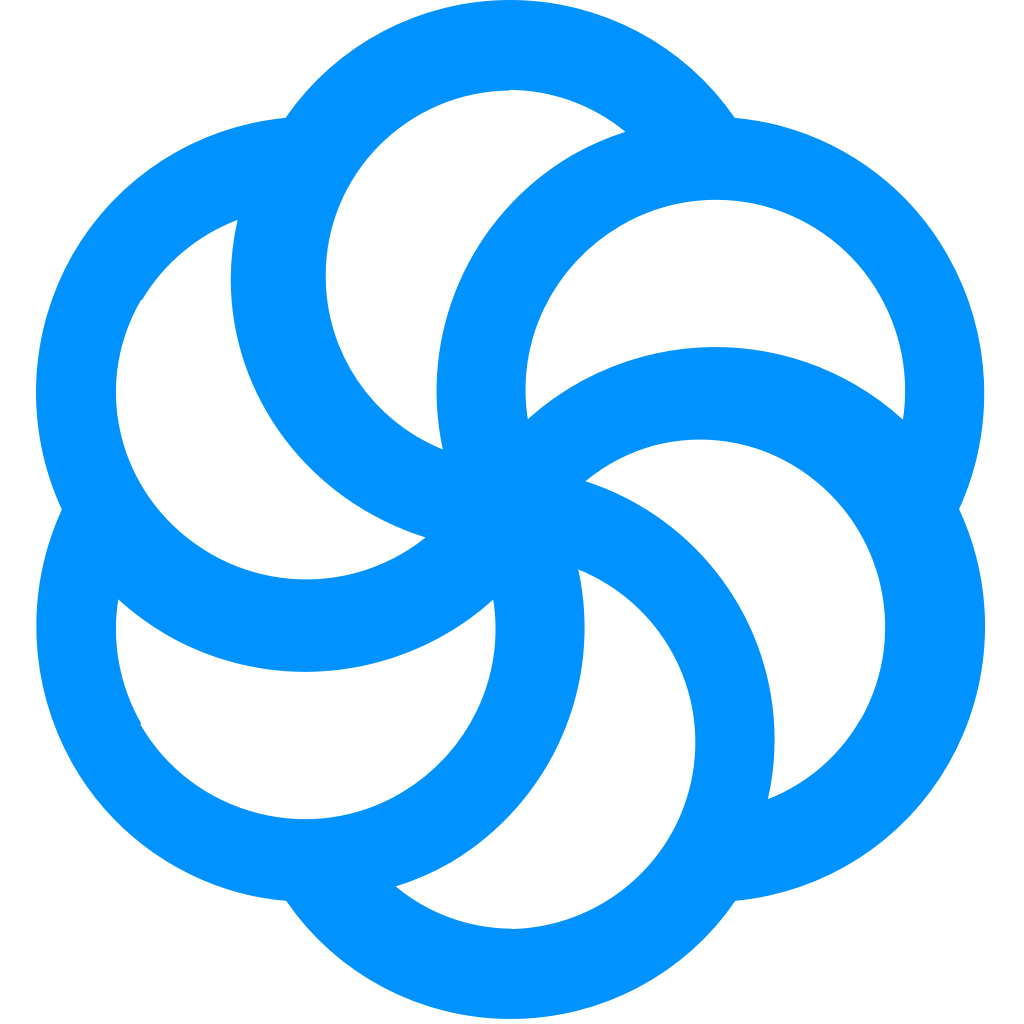 Beginner Automation Workflow Examples
A/B Split
SMS Messages
SendinBlue is one of many tools that provide services for email marketing, SMS marketing, automated chats, and keeping the track of your customer's history.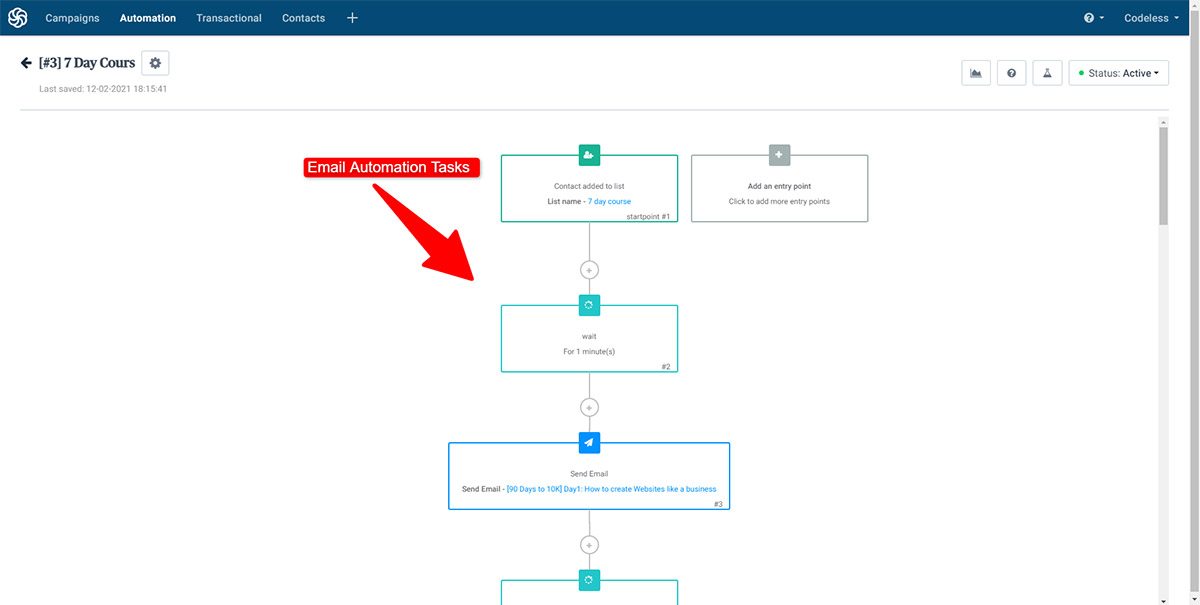 It gives life to your dream of building an excellent and professional relationship with the customers. It also helps in stepping up the engagements and deliverability of the emails. This tool increases the conversion rate of the business as well by performing all-in-one marketing tactics.
Features:
It creates a variety of user-targeted content to increase the traffic of your website with the help of landing pages.
You can also increase the contact lists by making custom forms with the help of this tool.
Facebook ads are also launched by using these tools to target new customers.
SMS Marketing
Price:
The basic version of this tool is completely free of cost. It costs nothing to use it and you can send 300 emails daily. $25 is the lite plan which includes 40,000 daily emails with no limit of daily emails. $39 is charged for essential plans and almost $66 for the essential plan with custom landing pages. It depends upon your budget and business requirements.
Best Affordable Automation Software for Marketing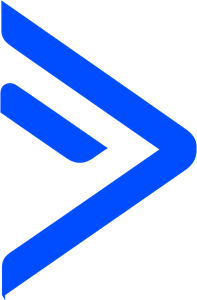 Customer Experience Automation
Automation Map
Facebook Custom Audiences
ActiveCampaign is one of the best automation tools for small businesses. It helps the owners of the new startups to get maximum visibility and a large target audience. It works by finding the right points for your business to work at and engaging the audience with captivating messages.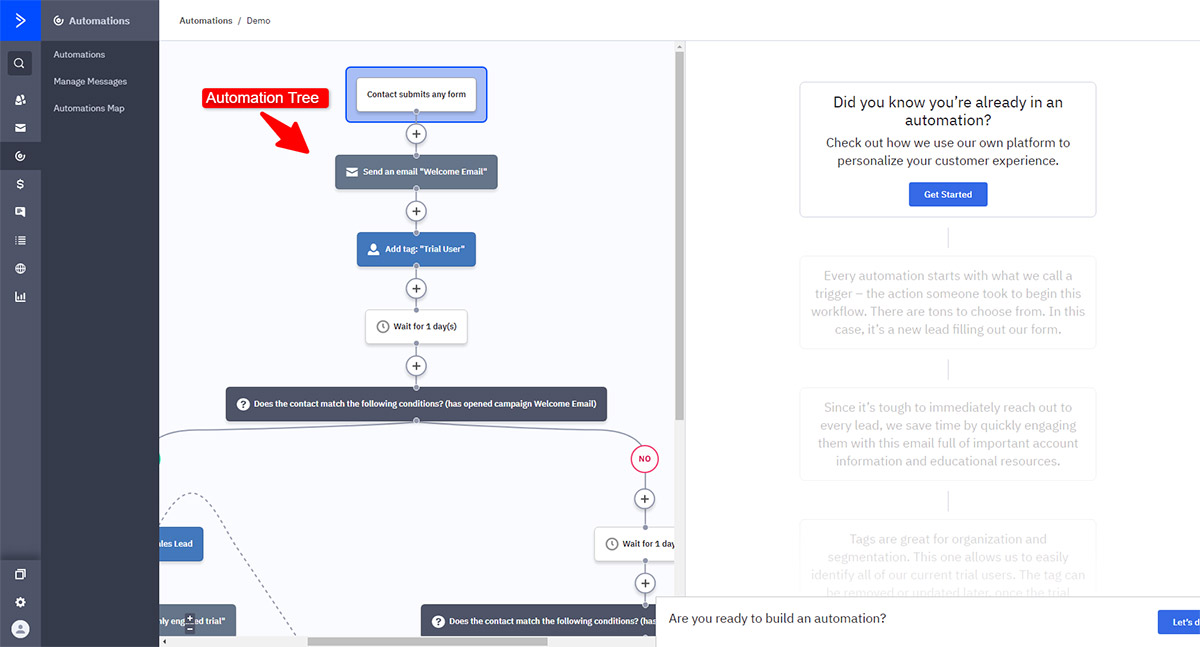 The customer services commitment of this tool is an exceptional experience for you. It helps in the sidetracking and email segmentation of your marketing campaign. The guarantee of the services is provided by the company itself with an amazing 2-year pricing plan.
Features:
It has an easy subscription management value and you will see the results for yourself.
Automation Map lets you check how automation connects to each other
You only have to pay for the marketable contacts.
This tool has pre-built-in automation systems and will take less time to promote your business.
Price:
The prices are very cost-effective for this marketing tool. The prices start from $9 only for a basic one to $400 per month. The charges for the standard services vary because of the advancements in email marketing.
Best eCommerce Marketing Automation Tool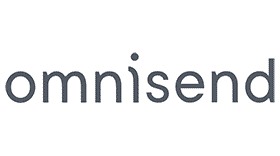 eCommerce Marketing Automation
All-in-One Platform
Integration with eCommerce Platforms
Omnisend is one of the best email marketing tools. It is one of the Omni channels platforms for automation of email automation tasks. The focus of this tool is to increase the growth of eCommerce companies. Using Omnised you can avail the benefit of adding multiple channels to the basic workflow of automation such as emails, web push notifications, and SMS. It is famous for offering user-friendly drags and easy-to-drop visual composers.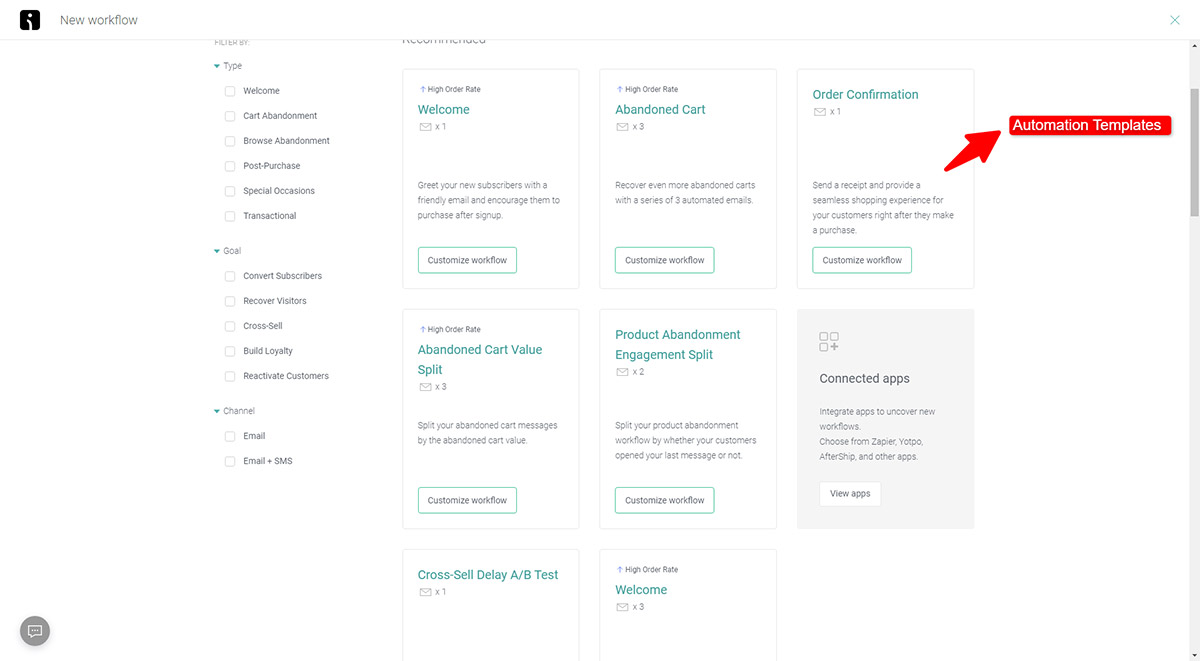 These elements are a great help for emails and email capturing features. Omnisend also offers integration with many marketing tools and other e-commerce platforms. It has built-in automation for emails for transactions, welcome series, and cart abandonment.
Features:
Overall impressive omnichannel experience for the users.
Great functionality and works with all social media platforms.
Advanced split automation and hits the target audience via SMS and emails on Facebook, messenger, and other social media networks.
It increases the number of sales without increasing the workload for you.
Price:
The services of this tool are offered every month. You can easily avail yourself the subscription for this tool. If you want to use it for email marketing only, you can get it for free. It has a basic free plan for providing the services for email notifications.
The basic charges for automation start from $16 per month with the main features. If you want to add custom features, the prices will differ because of the extra work and the number of audiences you want to target. It is a cost-effective tool and businesses can easily get a monthly plan for their growth package.
Best for Enterprise Businesses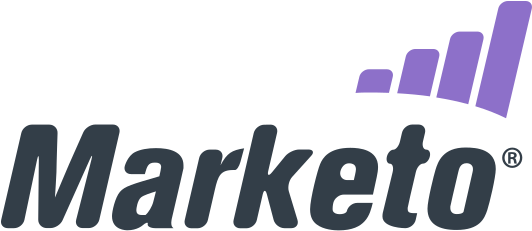 Integrated Events and Webinars
Intelligent Lead Sourcing
Personalized Web Experiences
Marketo is another amazing tool for online marketing. It helps in identifying, accelerating, and engaging the experience of customers. The software speeds up the process of behavior tracking and gets your business more sales. It has an easy build and is ready to scale up your business strategies. Marketo has a great impact on the growth and revenues of your company.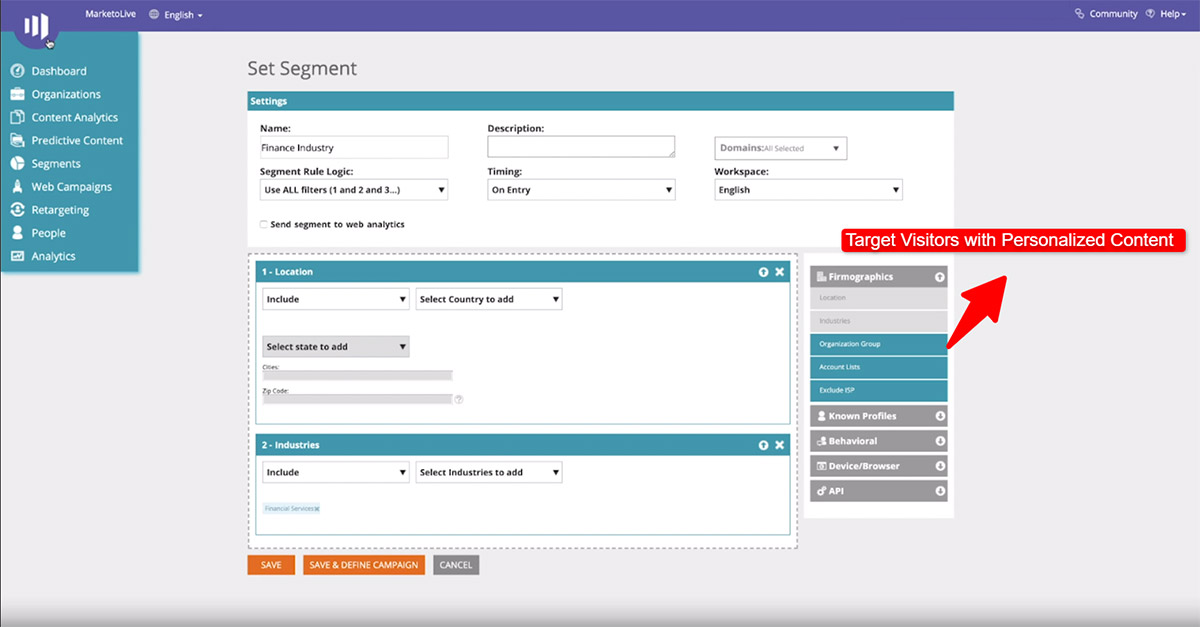 It can leverage large data and identify the best opportunities for your target audience. The best thing about this tool is how it keeps the marketing data safe for you to track the engagement history of the buyers.
It also promotes the sales partnership so your company can grow with others while achieving goals. Cross channel engagement attribute of this tool increases the access of users.
Features:
Personalize your content to compel your audience into buying from you.
Artificial intelligence enhances the visibility of your business by optimizing interaction.
Increases the overall automation experience of the customers.
The multi-touch attributes of Marketo help in impacting the analytics of your company positively.
Price:
Marketo has three plans for its users to provide a wide range of facilities to the users. The spark plan has the price of $895 per month for providing the services for email marketing, communications limits, event marketing webinars, and much more. If you have just started your business, you can choose this plan.
The second plan is the standard one costing $1795 per month including advanced lead scoring, revenue analyzers, and generating dynamic content for your company.
The third plan is for $3195 with all the services provided by the standard plan, along with advanced email and revenue analytics.
Best for Marketing Landing Pages

Import Existing Landing Pages
Lead Collection
Track Landing Pages
Landerlab is a high-quality landing page builder with extensive customization and design flexibility. However, it is a little pricey for novices. You'll be able to develop high-quality landing pages that convert with the aid of this tool, so get ready for your business to outperform expectations!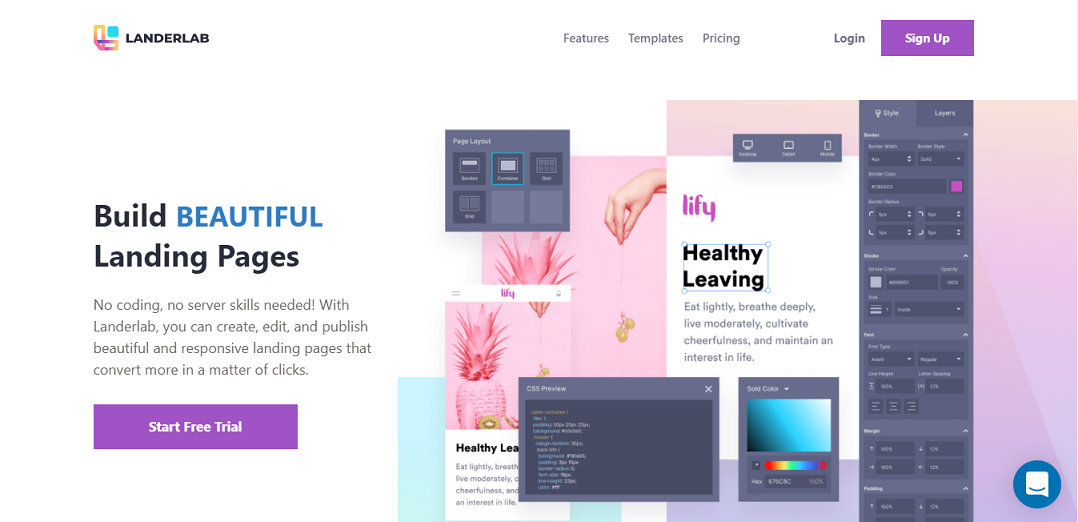 Features:
The visual editor has a plethora of design tools and customization possibilities, and it is quite simple to use.
There are over 100 high-quality responsive templates available.
One of the nicest aspects of Landerlab, in my opinion, is the ability to use elements such as Spytools to import your competitors' landing pages onto the platform and alter things about and personalize the sites to give them your own responsive and quick loading appearance.
Price:
The tool's monthly fee is $49, which includes all of the tool's features and advantages. You will have to pay $499 for an annual membership.
Best for Automate Ad Campaign Management

Automate Ads
Automatic Bidding
Accurate Analytics
The Optimizer is an analytic affiliate tool that you may use to help your small internet business succeed.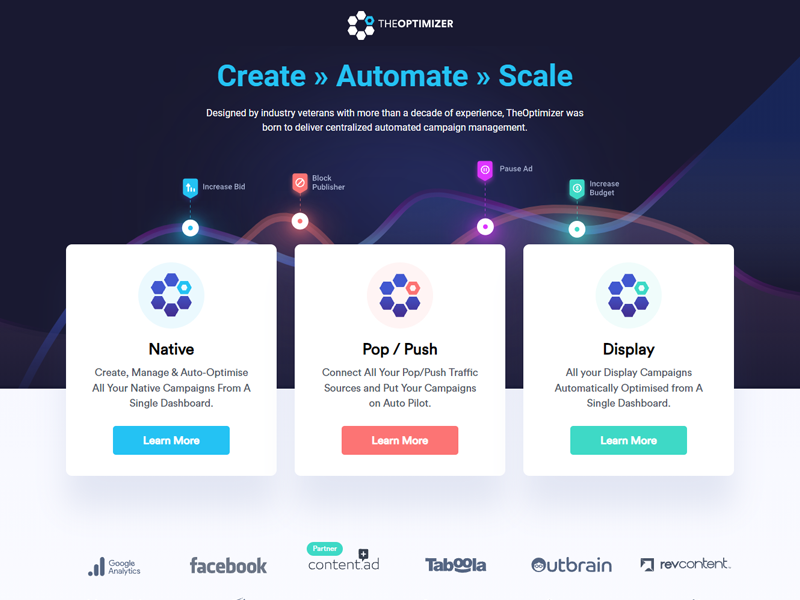 It can improve and automate your Ad campaign, propelling you to new heights of success. TheOptimizer was created by industry professionals with more than a decade of expertise. It is an automated campaign management system that is centralized.
Increase your ROI, save time, and earn more money by automating your campaign optimization process. Using reliable campaign data, you can automate your campaign optimization process. To automate the procedure, flexible automated rules, smart lists, and other tools are provided. 24/7 rules at the campaign, widget, and creative levels protect your ad spend.
Features:
Link all of your traffic source or monitoring systems and manage everything in one place with a single dashboard.
Make a rule to reject non-performing placements, alter bids, and start/stop campaigns or advertising based on performance circumstances.
With only a few mouse clicks, you can build and run hundreds of campaigns.
Price:
The Optimizer's trials are completely free. You may subscribe to their pro and premium plans at a reasonable price.
Best for Gamify Opt-in Forms

Automation Customer Engaging
Auto Generate Coupons
Advanced Display Rules
Driving sales and conversion in the competitiveness of today's digital era can be a difficult task.
Mailmunch is a complete lead generation tool and email marketing platform that offers businesses complete control of their digital marketing campaigns. Not only does Mailmunch promise leads from the traffic, but it also reduces your cart abandonment rate.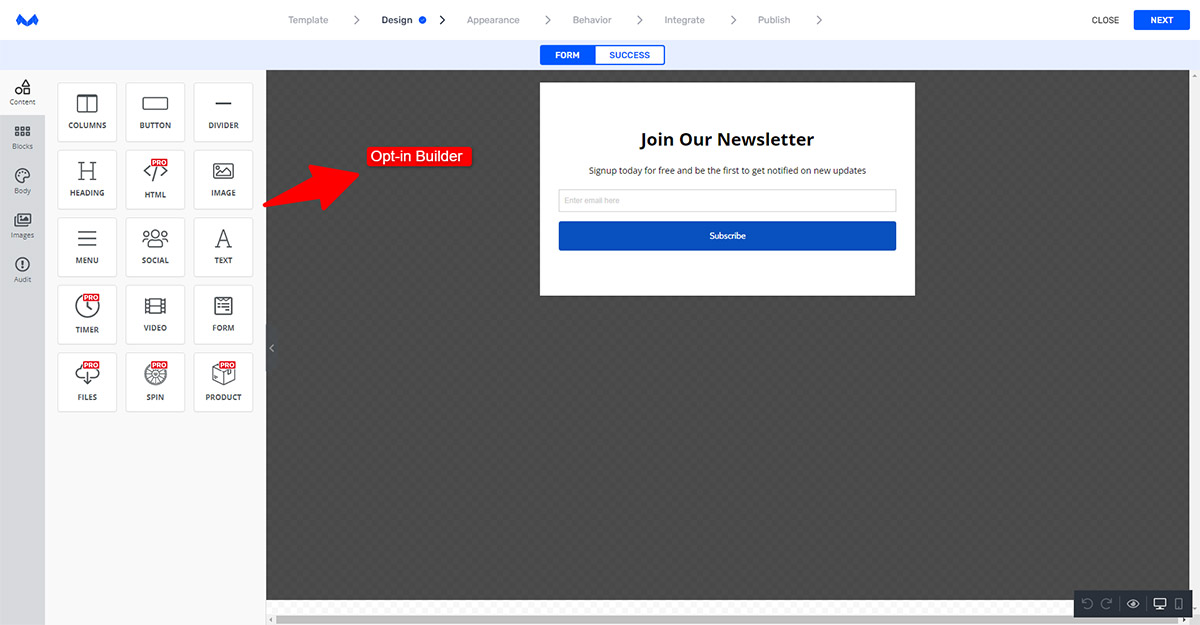 It gives you the freedom to build, deliver and grow your business with fully responsive and optimized ready-to-use email and pop-up templates.
You can build your own email lists through powerful integrations and use them for successful well-targeted campaigns. Features like advanced segmentation, automation, and drip campaigns help you capture and nurture leads, increase conversion and boost revenues.
Mailmunch is an all-rounder app that takes all your store's marketing and conversion needs into consideration
Features:
Create Forms and PopUps
Cart Abandonment Tools
Coupon Generators
Pricing:
They offer a very affordable Premium Plan that costs only $13.99/month and offers Unlimited Forms and Landing Pages for 1000 Contacts.
MailMunch offers another package that calculates the price based on the number of subscribers.
Best with Advanced Intelligence AI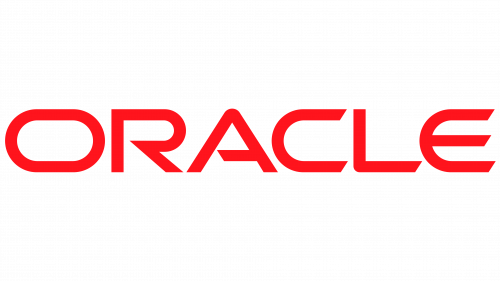 Advanced Lead Scoring
Optimize Send Time
Fatigue Insights
Eloqua is an efficient automation marketing strategy tool for business. It mainly focuses on the personalized B2B solution. It has the power to create dynamic campaigns for attracting buyers and adapting the behaviors of the customers by utilizing artificial intelligence.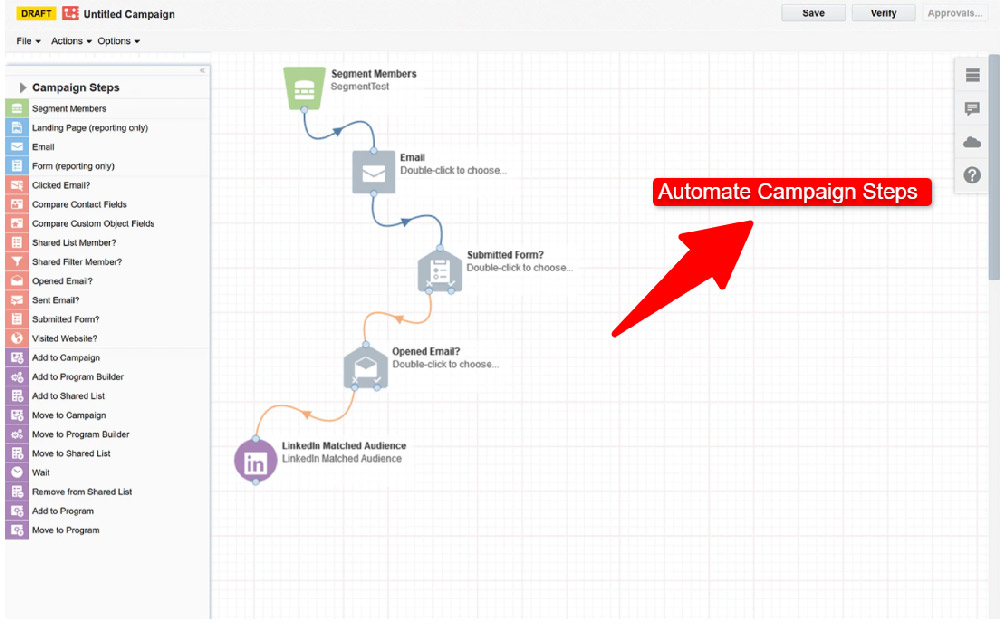 The interface of Eloqua is exceptionally fast, and it creates campaigns for the companies within minutes. It is famous for targeting customers by sending emails at the times when they are most likely to be opened. This is done mainly by assessing the history of the customer's engagement and keeping a track of their buying attitudes. It is now a part of the oracle.
Features:
It boosts integrations of over 700 numbers and does personalization and streamlining for you.
Eloqua serves B2B markets and companies by working with almost all the marketing tools
It simplifies and enhances the workflows for gaining a larger audience for your company.
Price:
Eloqua offers three plans to its users including the basic, standard, and enterprise plan. The cost of a basic plan goes up to $2000 per month and the standard plan costs around $4000 per month. To avail of the enterprise plan where you will list your needs as well, try to contact them.
Best for Analytical Services

Engagement Analytics
AI Lead Score
Integration with SalesForce
Pardot is an amazing marketing built-in automation tool. It is listed as the number 1 tool for CRM platforms. This software is a part of Salesforce and using this tool will align your marketing and sales needs.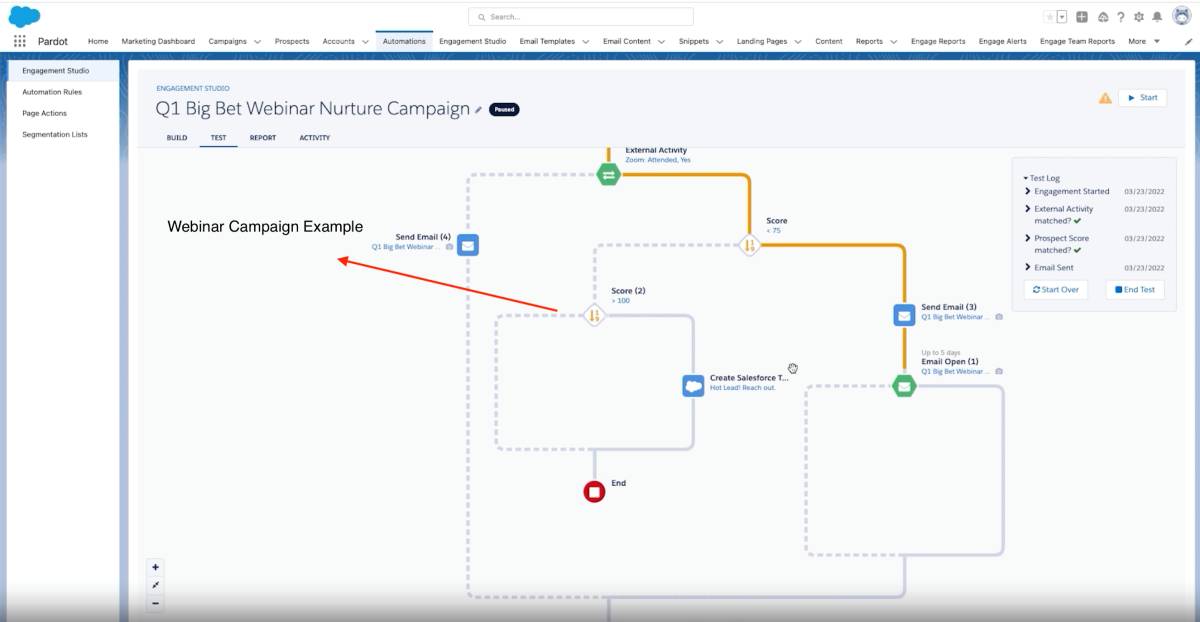 Pardot directly targets your audience and focuses on the growth of your marketing campaign. It has exceptional interfaces for tracking and measuring the access of your marketing strategy. You have complete access to the dashboard of your marketing campaign as well and it provides B2B marketing analytics. Many small businesses are using this tool to get the top position in the market.
Features:
This tool is available for satisfying the needs of B2B marketers by providing the best analytical services.
Account-based solutions for marketing have a greater chance of making new customers.
It can easily be combined with other tools to maximize the effectiveness strategy.
Price:
The price for this tool ranges from $1250 for a basic plan to $4000 for the standard plan. The difference comes because of the depth and demands of automation and analytical services.
For custom enterprises, prices will increase if you want to improve your business growth in less time.
Best for automate landing page creations with AI (SmartBuilder)

Smart Marketing Tools
AI Copy Writing
Integration with third-party Apps
Unbounce is a popular marketing tool among most brands. It helps in creating beautiful landing pages for your small business. This marketing tool increases the attraction of the users and optimizes the conversion rate. Unbounce tool helps your business in getting all the hype it needs to get to have more clicks.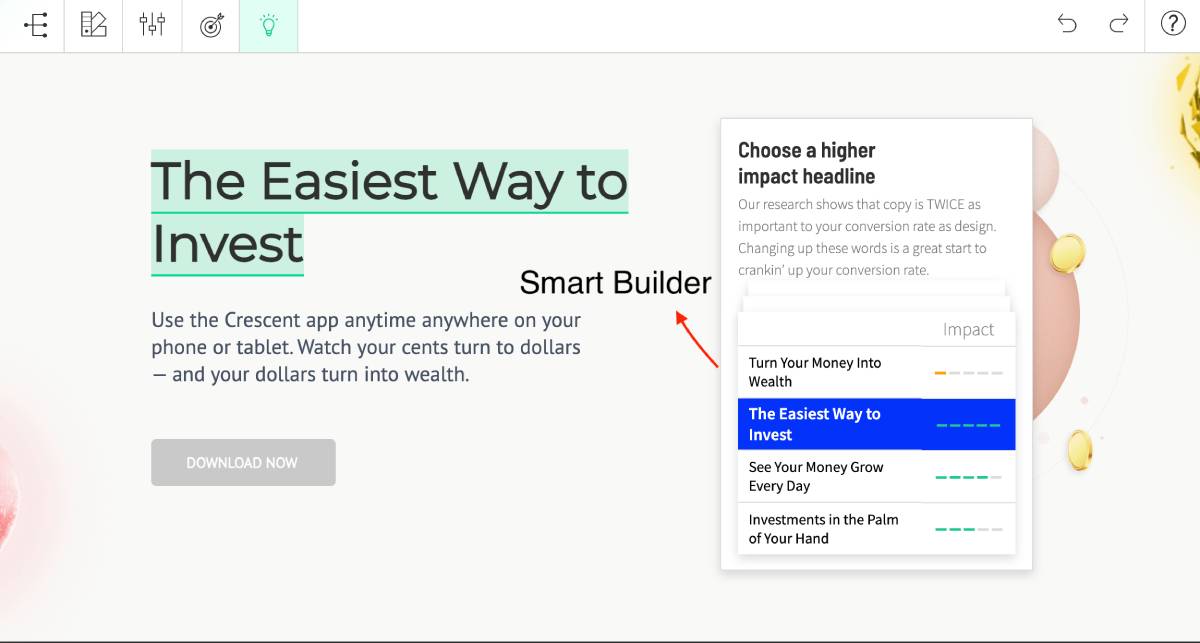 The landing pages help in the optimization of your goal. It helps cover your smart pages and check your lists as well. Unbounce team said that almost 30 percent of the users convert into potential buyers after using this tool.
Features:
Builds your pages according to your choice and keeps the track of the history of the target audience.
One of the fastest Landing Page Builder
AI content writing
Price:
The prices of these tools are amazingly affordable for everyone. Some features are free and can be easily used by everyone. You can start the launch plan from $90/month and go to Optimize Plan for $135/month only and for the Accelerate plan you have to pay $221/month. For custom plans, contact them.
Best for Ad Targeting without Cookies

Data Warehouse Sync
Ad Targeting
Scalability
This tool is famous for being the most user-friendly messaging platform. It is designed for the marketers who want to have complete flexibility and control to go through the whole marketing strategy.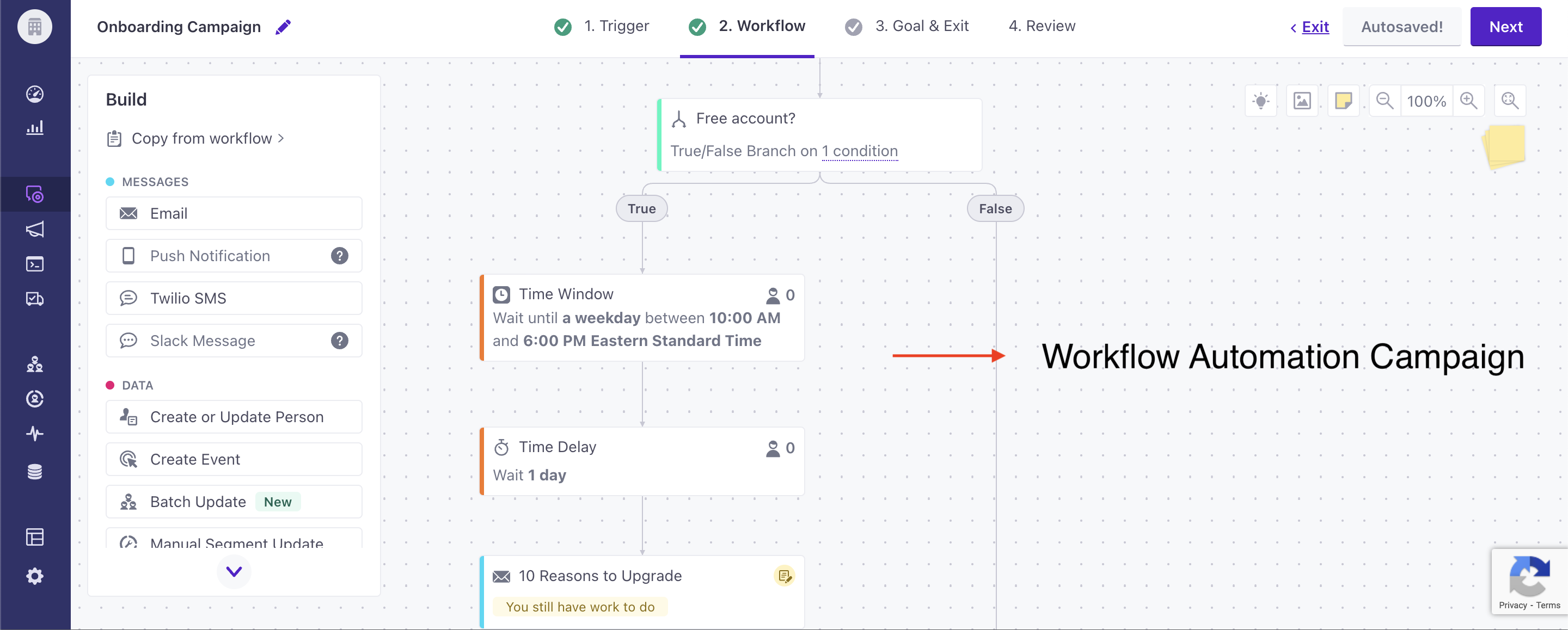 This tool allows them to send and craft data-driven emails, SMS messages and push notifications. It is also popular for the engaging content designs it offers to its customers. This increases the conversion rates as well. It delivers the data immediately having no delays when the user is looking into these on-time messages.
Features:
It is necessary for businesses that are subscription-based and want to increase their growth using engaging email automation.
A wide range of integration makes it a lot easier to catch data from your technology stack.
It turns all the data from your system into resonating email campaigns and automated segmentation.
Price:
The rates for this tool start from $150 to $1000 based on the features and the quality of support you are expecting. Some companies that completely rely on these services take the standard plan. It might cost a little more but it takes a complete charge for your website.
Best for Advanced Workflow Customisations

Lead Nuturing on Autopilot
Workflow with multi-stage journeys
Internal Notifications on contact actions
HubSpot is another amazing tool for new businesses. It provides you with the best onboarding marketing strategies. It helps in the redesigning of your business campaign to get many customers attracted to your business.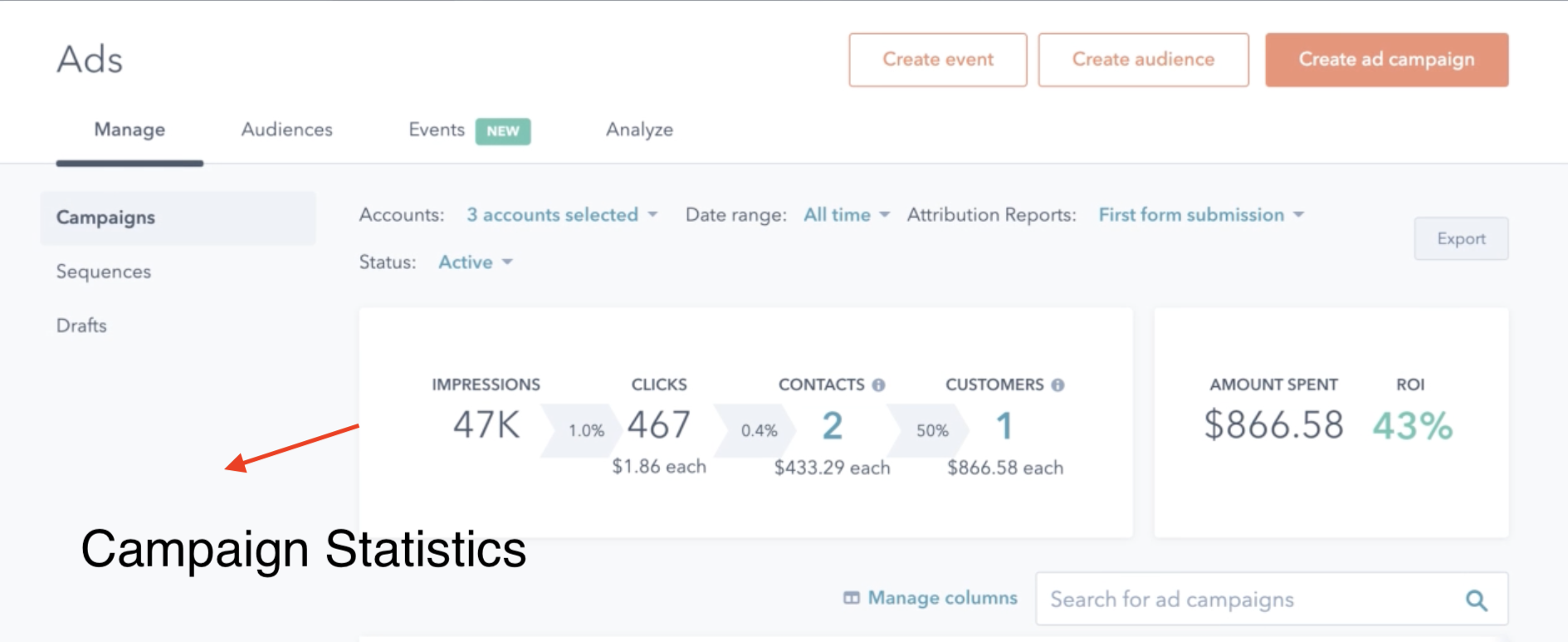 The fast-acting interface helps in incorporating the best automation task implementations. You can also get the support of customer service here and take technical help. Their representatives will help you in answering your queries and will suggest an amazing strategy for the company.
Features:
It is a unique marketing tool from others because it focuses on inbound marketing.
The content and search marketing tactics offered by this tool are exceptional.
It also provides the additional benefits of a sales and services hub for making teamwork easy
Price:
The price of this tool starts from $50 for the basic plan and goes up to $3200 per month for customized services. The difference in the prices occurs because of the customization options for features and sales. The effectiveness of the tool improves with the prices.
What are Marketing Automation Tool?
These tools are important for helping with lead generation, scoring, nurturing, and assessing the return on investment rate of your company. Your new startup will achieve big heights and your company will grow.
These tools are the best cost-effective and time-saving methods for your company and they are a must-have to win the competition in the market. Many companies are using them to upscale their industries and increase their potential buyers.
Marketing automation tools are specifically designed to make time-consuming tasks and repetitive activities simple for you. The responsibilities of modern business are extremely complicated and can not be handled manually. The need for these tools is inevitable because they handle all the stress on their own.
Automation tools let you apply the specific marketing strategy for your business without having you monitor it. Even the tasks of creating posts for your company are easily done by these tools within a short duration. They also provide excellent help in identifying your target audience, triggering actions based on the schedules and customers' behaviors. Designing the content for increasing your sales is the best feature of these tools.
As a startup you must worry about finding your audience, these tools come to the rescue. When your company is finally on the go, you can easily wrap your head around other things. These tools are budget-friendly and your time and resources will be saved by using them.
What is a marketing automation workflow?
The concept of marketing automation workflow is very easy to understand. In simple words, it is a process that depends on technology for the automation of manual tasks. These tasks are based on certain rules and conditions and will work only if these conditions are satisfied. In the marketing touchpoints, three main elements are important.
When the customers visit your website, they experience some touchpoints. These points increase the interest of the customer in your services.
Once the touchpoints have worked, further steps will be taken to trigger an action.
Actions such as sending your customer an email or sending them to push notifications are made.
The best examples of the workflows include the welcome messages and gated content for your customers. Getting feedback from the customer is also a part of these workflows. You just need to set them up to perform the function.
Do You Need a Marketing Automation Tool?
It is important to know that not all businesses need these tools. You can use them for your business if you tick a minimum of three ticks for the following things:
If you have a marketing team and only one person is doing all the work because thinking that an automation tool will take away all the worries is completely wrong.
These tools cannot make a channel work for your business that is not the requirement of your business.
You cannot use them all collectively to see if something will work for your business. Focus on the purpose for the growth of a specific part of your business
If you are buying them only because you have money, then it's not worth it. These tools demand time to keep checking the analytics and conversion rates for the website.
Conclusion
Marketing automation tools are important for increasing traffic and getting better sales for your business. There are many types of automation tools that are available for marketing. 10 of the best marketing tools are mentioned above.
They are cost-effective and they have an excellent interface with beautiful landing pages. Buy them after keeping your goal in mind to get the most out of the benefit.