Looking for the best business automation software & tools?
Automation tools are transforming business operations and processes last years. These tools make possible scaling and maintain your small business with ease in 2021. No matter if you run a large team or a small business, probably you can find processes that can be automated.
Going back in years, it was difficult to automate processes of your business without building a coders team and a lot of headache and tests before launching a successful automation. In 2021, it is totally possible to automate various parts of your business processes without writing a single line of code.
Below we have listed some of the best small business automation tools that can help you to easily automate business tasks and boost creativity, productivity and save at least 2-hours for each member of your staff!
There are a lot of automation tools for your business but difficult to choose the right one for your business. That's why we have ranked and reviewed the best process automation tools.
Why Should I Automate My Business Processes?
A common question before moving to automated solutions. Before starting with the listings let's check why you should move to a automation tool for your business.
1. People Make Mistakes
How many times you have lost money or maybe a project for a simple mistake from your team or maybe yourself? From my personal experience, one process goes faster and better if it's automated rather than passing from one person to another.
Automating some elements of your workflow helps you limit the number of mistakes. Software follows a specific template making it much less probably to make mistakes.
2. Smarter Management
The management process is much easier with an automated tool in your business. You can make changes and improvements to the processes without the need of introducing all changes to your team.
Processes under a system are saved somewhere into a database. This gives you more freedom by not rely on team members to remember how things should be done on specific processes.
3. Follow processes and stick to workflows
It's easier to follow processes and workflows when a automated system shows you the exact path to project completion or even easier when the process is entirely run by a chosen application or interconnected apps.
Running my business I perfectly know the importance of being consistent to workflows. Well organized and structured processes and workflows make a big difference between successful and non-successful businesses.
The Top 5 Best Business Automation Tools of 2021
Let's check our top selection of process automation tools for small businesses.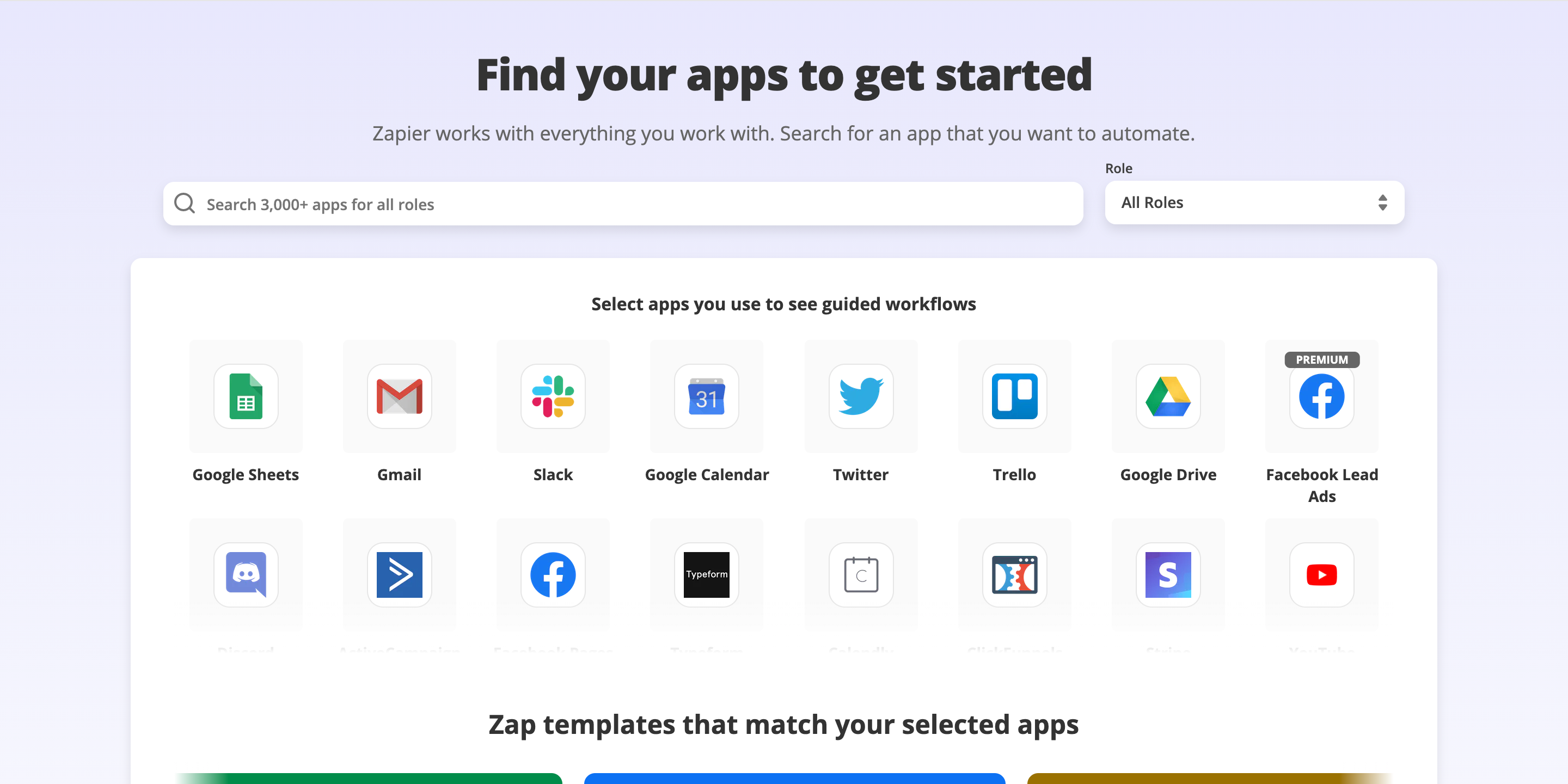 Zapier is one of the easiest tools to automate your work and unlock the full power of automation with the app interconnections. This powerful app reduces time you loss on repetitive task while let you focus on what's matters for you business.
Zapier comes with predefined example templates that helps you create these workflows and automation with ease for your small business. Some examples of Zapier uses for your small business:
Automatically share content on social media
Send private message to new leads
Create a new Trello task when a specific email arrives
…and a lot more examples of use. Definitely a powerful automation tool!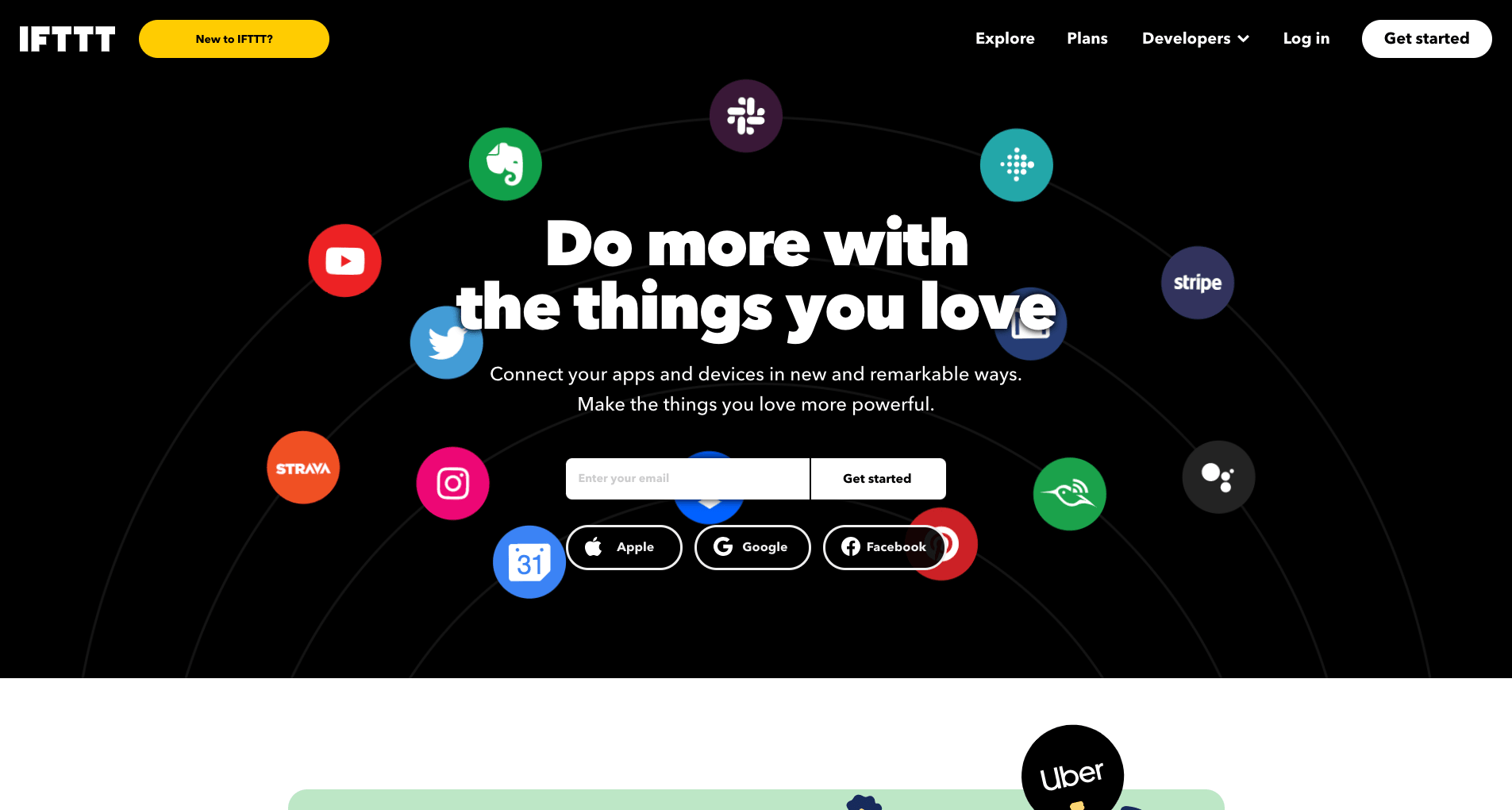 IFTTT which is short for If This Then That, is also a service that helps connect different apps that you love to work together. Mostly it's used for personal use but it has some amazing workflows for small businesses. For example automatically add all email attachments to Google drive or other tasks like that.
IFTTT can be used to automate various aspects like social media, email marketing, blogging content and more. It offers a standard package for free forever.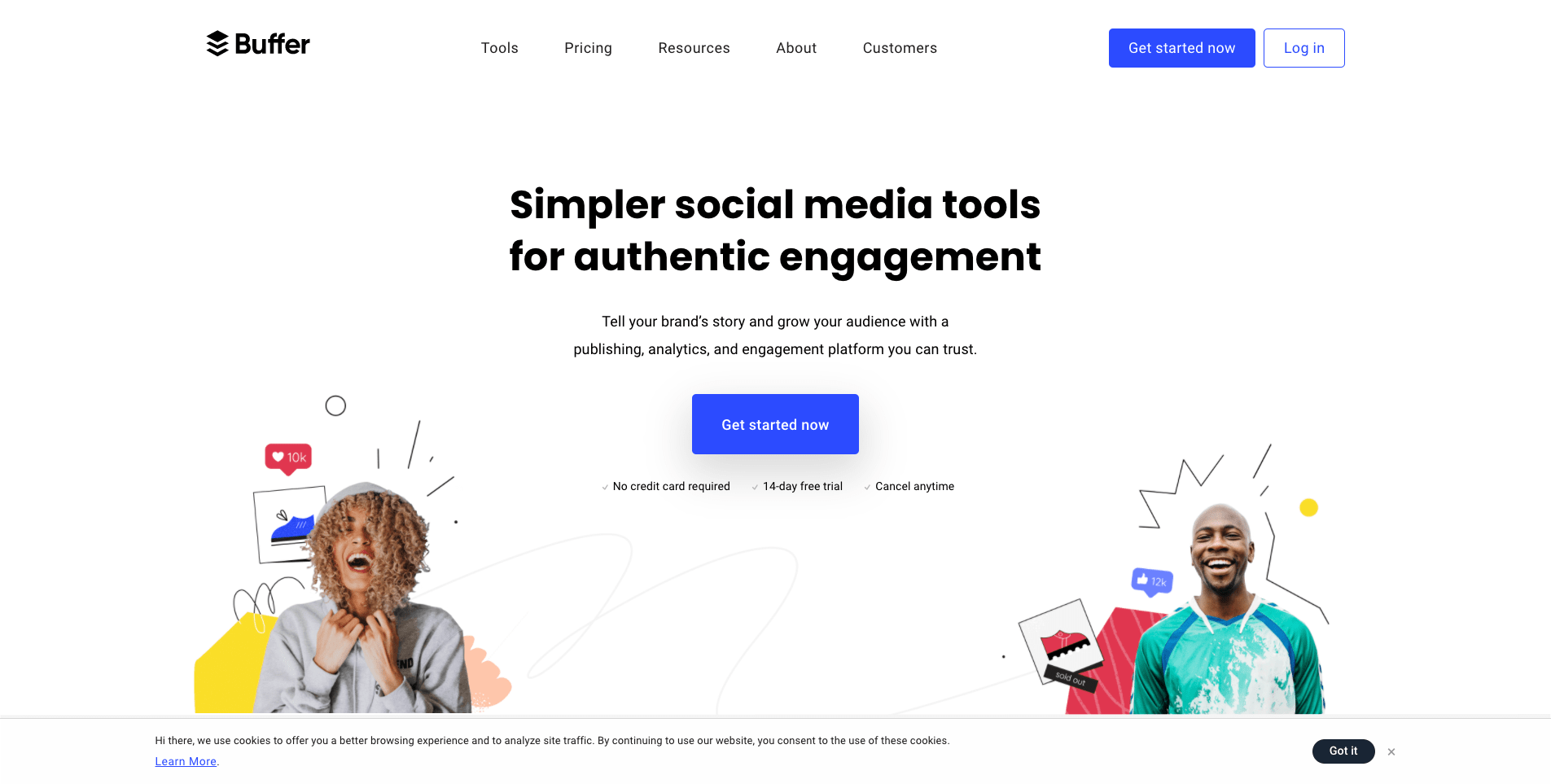 Social media nowadays is essential to your business but working consistently on various social media is very time consuming. With the help of social media automation tools like Buffer everything is faster and easier.
Buffer is a very intuitive tool and offers awesome scheduling features to make your business shine on social media all the time. It can help not only on the publishing process but also it's providing awesome campaign analytics to check what works better. Building the brand on social media using Buffer it's easy and costs you nothing! They offer a free plan with 10 scheduled posts through 3 different social medias.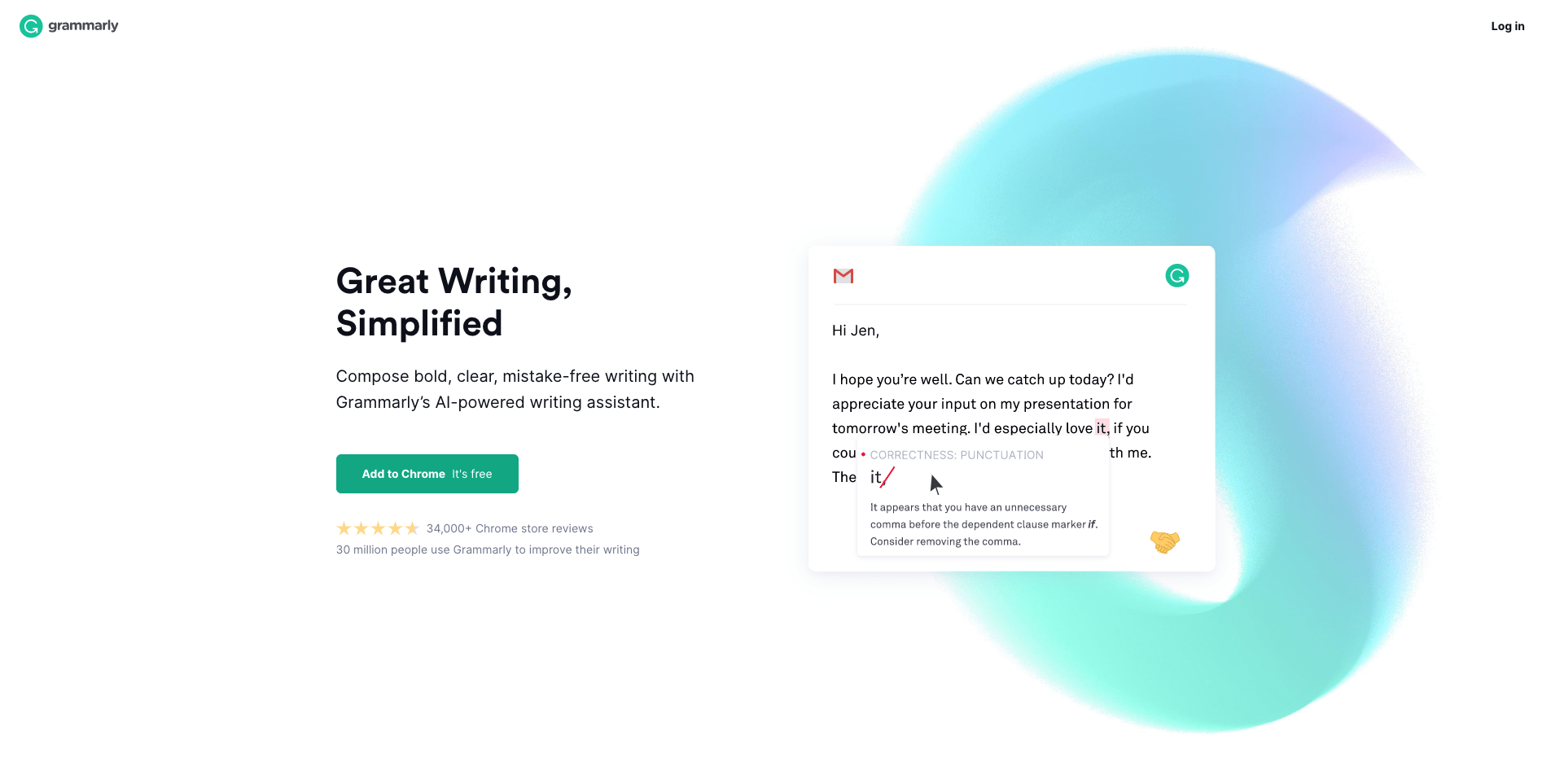 Grammarly is a free online writing AI-powered assistant that helps you to compose mistake-free articles and content. Businesses today wants to create a lot of content for their blogs, social media and email marketing. A tool like Grammarly it's extremely powerful for content writers making a good job of saving you from basic grammar mistakes.
Also, Grammarly has some powerful AI features that understands your content and helps you writing with the reader in mind. It comes with a Chrome extensions that helps you writing on various tools that you use everyday like Gmail, Messenger, Slack, Facebook and many more. With Grammarly, everyone can be a great writer and the most important, it's free!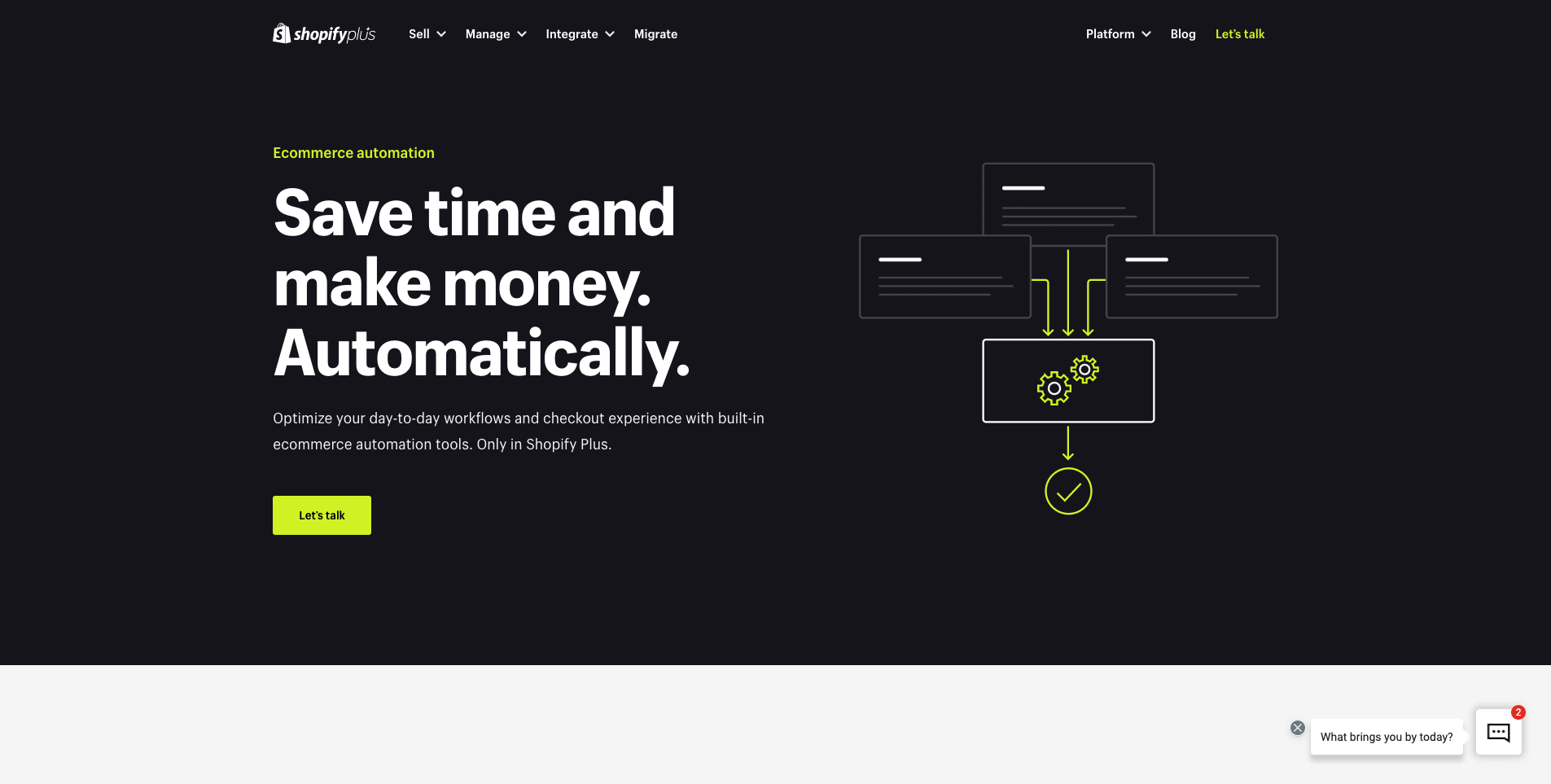 Are you running an ecommerce website business? If yes, you should check the power of Shopify. It helps to manage and scale an ecommerce website or even create a new one without knowing a single line of code. Shopify offers a lot of possible small business integrations like dropshipping that allows you to further automate your business.
Shopify Flow allows to turn manual ecommerce tasks into an automated workflow through connecting your favorite apps to work together. The issue is that, Shopify Flow is part of Shopify plus program that is much more expensive and focused on enterprise companies that the cheap standard program. You also can automate a lot using a standard Shopify account that costs no more than $29/month.