Looking for the best business automation software & tools?
Automation tools have been transforming business operations and processes last few years. These tools make it possible to scale and maintain your small business with ease in 2023. No matter if you run a large team or a small business, probably you can find processes that can be automated.
Going back in years, it was difficult to automate processes of your business without building a coder's team and a lot of headaches and tests before launching successful automation.
According to Global NewsWire, the global Business Process Automation (BPA) market size is expected to grow from USD 9.8 billion in 2020 to USD 19.6 billion by 2026. In 2023, it is possible to automate various parts of your business processes without writing a single line of code.
Below, we have listed some of the best small business automation tools that can help you easily automate business tasks, boost creativity and productivity, and save at least 2-hours for each staff member!
There are a lot of automation tools for your business, but difficult to choose the right one for your business. That's why we have ranked and reviewed the best process automation tools.
Why Should I Automate My Business Processes?
A common question before moving to automated solutions. Before starting with the listings, let's check why you should move to an automation tool for your business.
1. People Make Mistakes
How many times you have lost money or maybe a project for a simple mistake from your team or maybe yourself? From my personal experience, one process goes faster and better if it's automated rather than passing from one person to another.
Automating some elements of your workflow helps you limit the number of mistakes. The software follows a specific template making it much less probably to make mistakes.
2. Smarter Management
The management process is much easier with an automated tool in your business. You can make changes and improvements to the processes without the need to introduce all changes to your team.
Processes under a system are saved somewhere in a database. This gives you more freedom by not relying on team members to remember how things should be done on specific processes.
3. Follow processes and stick to workflows
It's easier to follow processes and workflows when an automated system shows you the exact path to project completion or even easier when a chosen application or interconnected apps entirely run the process.
I know the importance of being consistent with the workflows running my business. Well-organized and structured processes and workflows make a big difference between successful and non-successful businesses.
The Top 9 Best Business Automation Tools
Let's check our top selection of process automation tools for small businesses.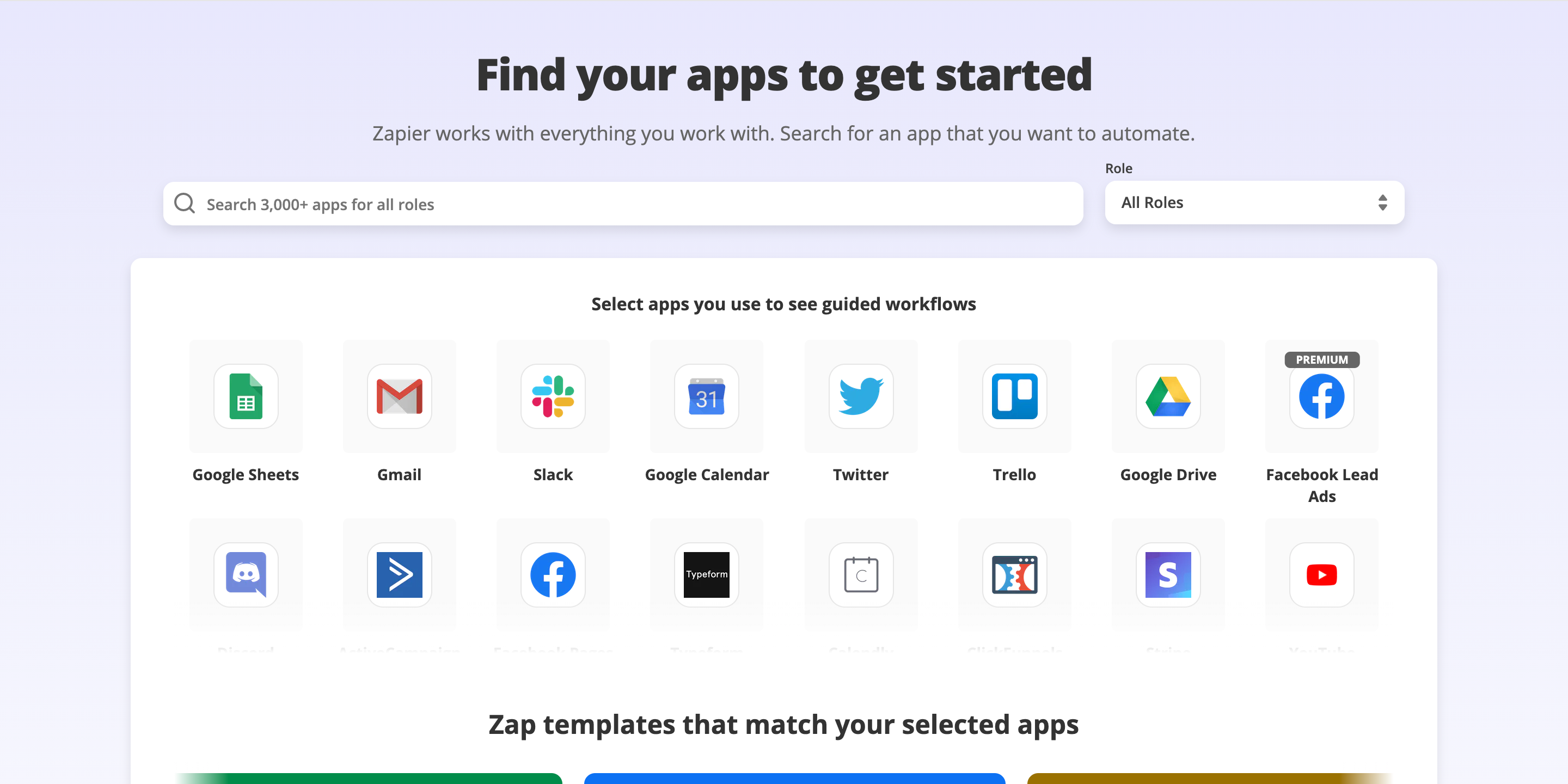 Zapier is one of the easiest tools to automate your work and unlock the full power of automation with the app interconnections. This powerful app reduces the time you lose on repetitive tasks while letting you focus on what's matters for your business.
Zapier comes with predefined example templates that help you create these workflows and automation with ease for your small business. Some examples of Zapier use for your small business:
Automatically share content on social media
Send private messages to new leads
Create a new Trello task when a specific email arrives
…and a lot more examples of use. Definitely a powerful automation tool!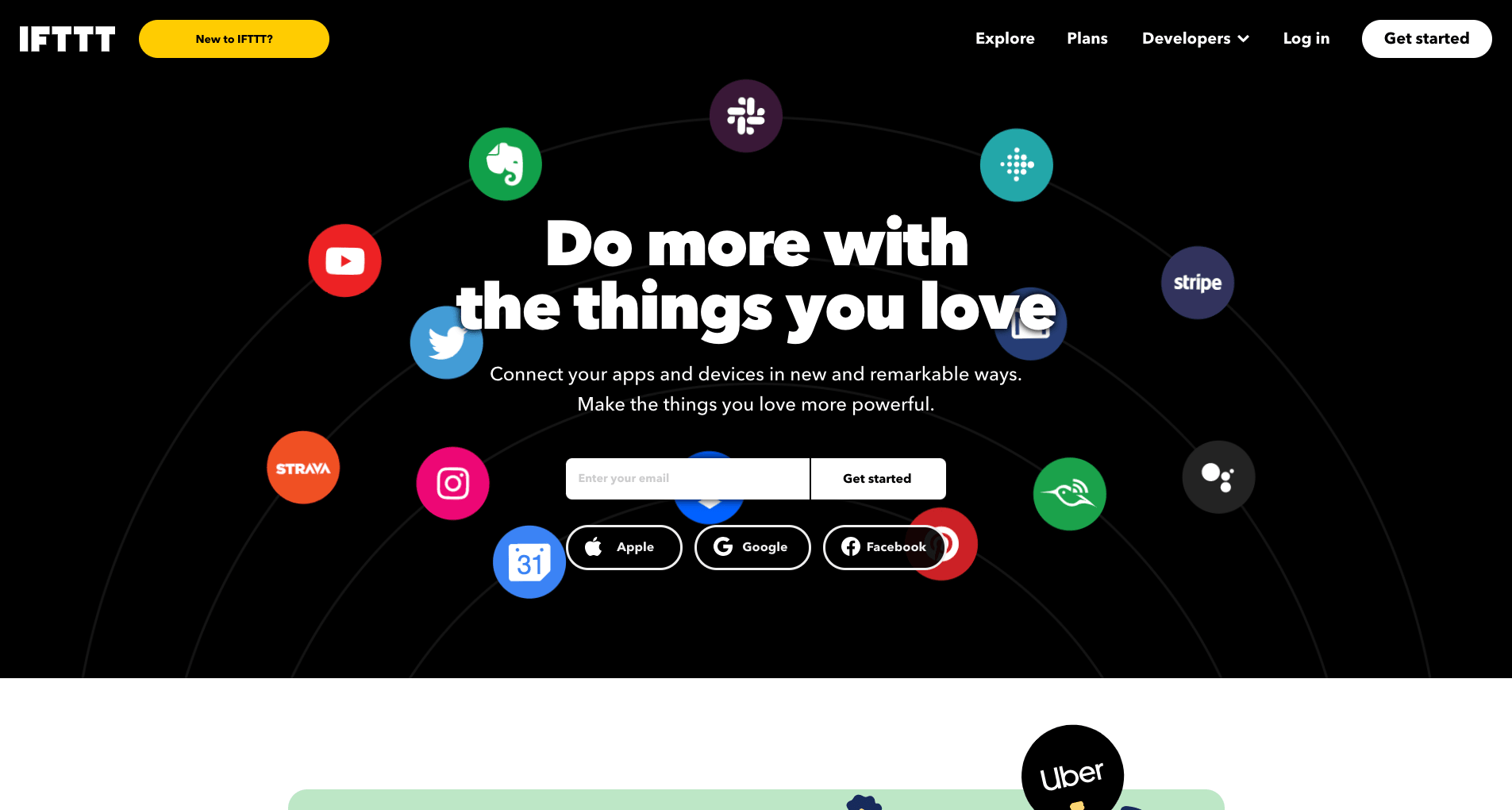 IFTTT, which is short for If This Then That, is also a service that helps connect different apps you love to work with. Mostly it's used for personal use, but it has some amazing workflows for small businesses. For example, automatically add all email attachments to Google Drive or other tasks like that.
IFTTT can be used to automate various aspects like social media, email marketing, blogging content and more. It offers a standard package for free forever.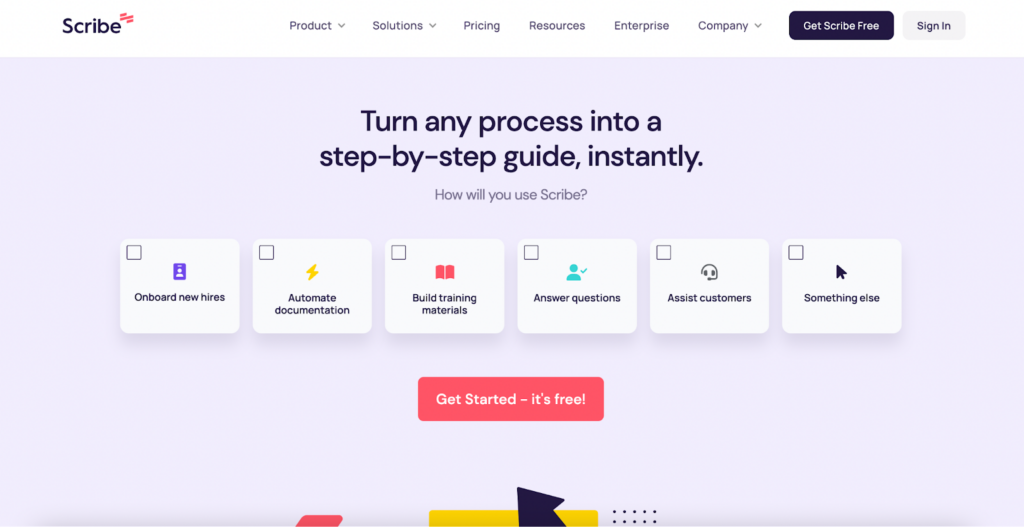 Scribe uses automation to document your processes for you. If you've ever manually drafted instructions, built job aids or simply answered a question on how to do something: Scribe cuts your time in half.
The step-by-step guide generator works in seconds. Just turn on the browser extension or desktop app, and run through your workflow. Scribe follows along to create a visual guide, complete with text and annotated screenshots. Say goodbye to drafting docs and the dreaded copy/paste. It's the fastest, easiest, and most efficient way to share any process.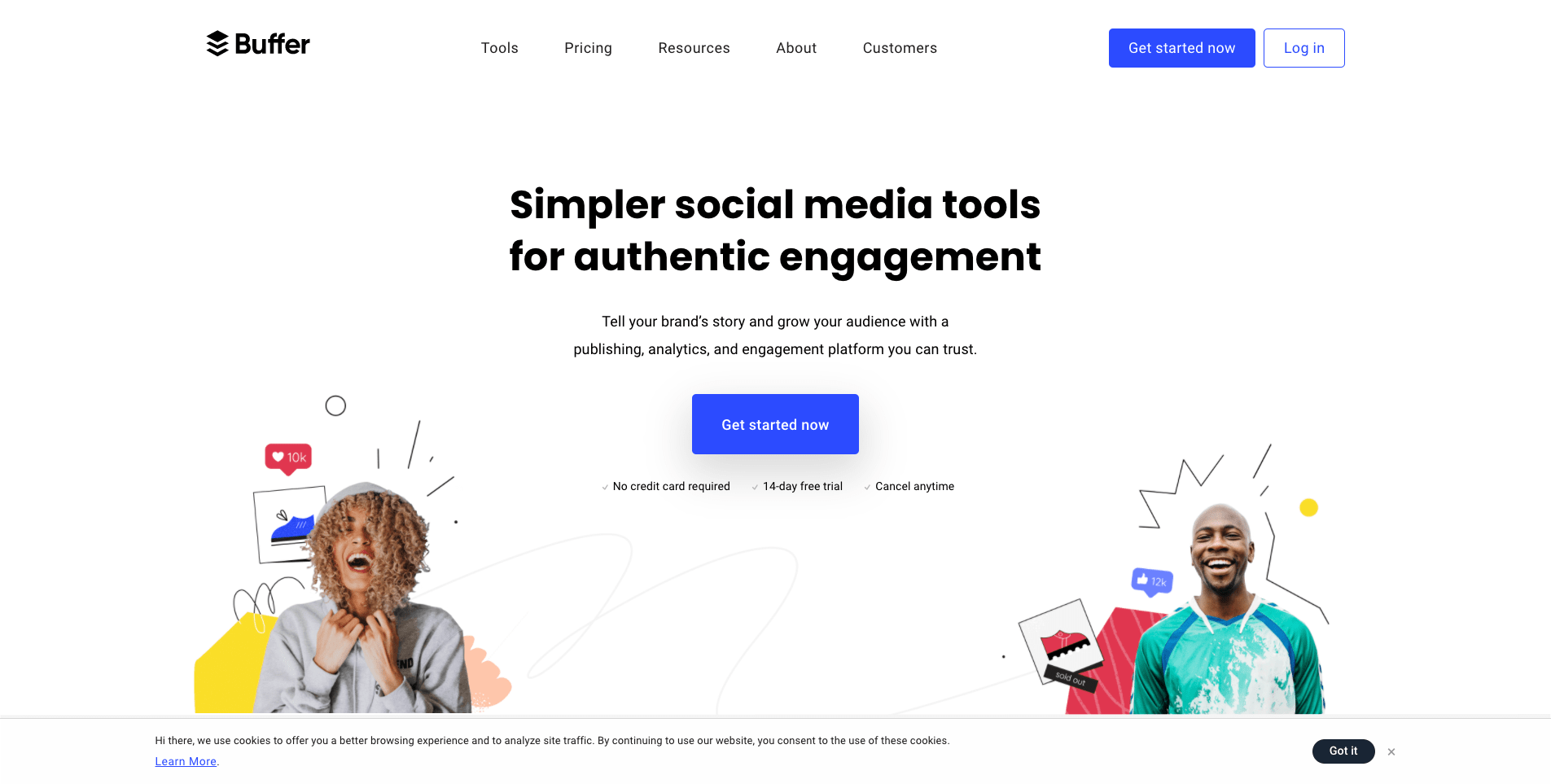 Nowadays, social media is essential to your business, but working consistently on various social media is very time-consuming. With the help of social media automation tools like Buffer, everything is faster and easier.
Buffer is a very intuitive tool and offers awesome scheduling features to make your business shine on social media all the time. It can help not only in the publishing process but also it's providing awesome campaign analytics to check what works better. Building the brand on social media using Buffer it's easy and costs you nothing! They offer a free plan with 10 scheduled posts through 3 different social media.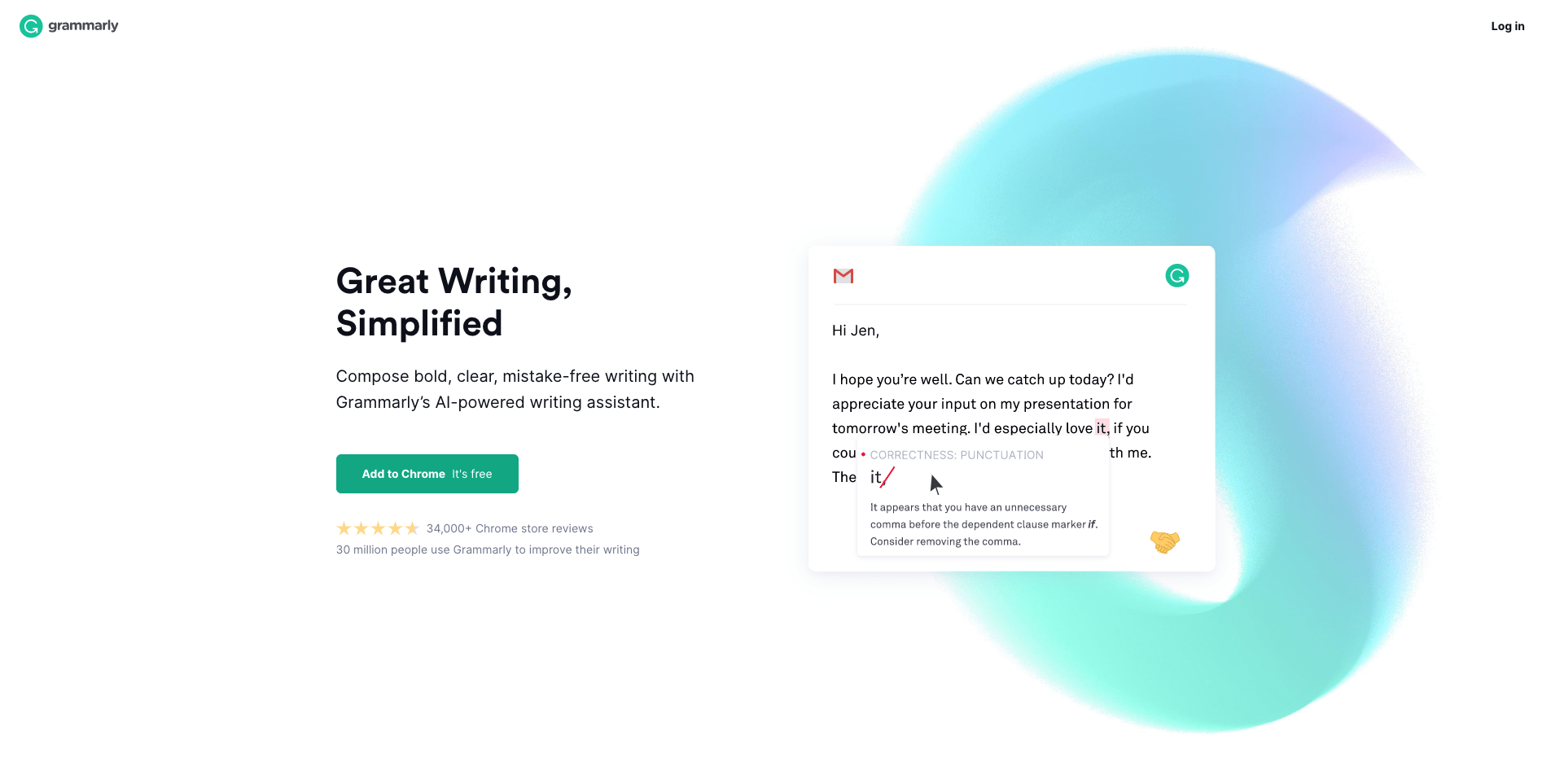 Grammarly is a free online writing AI-powered assistant that helps you to compose mistake-free articles and content. Businesses today want to create a lot of content for their blogs, social media and email marketing. A tool like Grammarly it's extremely powerful for content writers doing a good job of saving you from basic grammar mistakes.
Also, Grammarly has some powerful AI features that understand your content and help you write with the reader in mind. It comes with Chrome extensions that help you write on various tools you use every day like Gmail, Messenger, Slack, Facebook and many more. With Grammarly, everyone can be a great writer, and most important, it's free!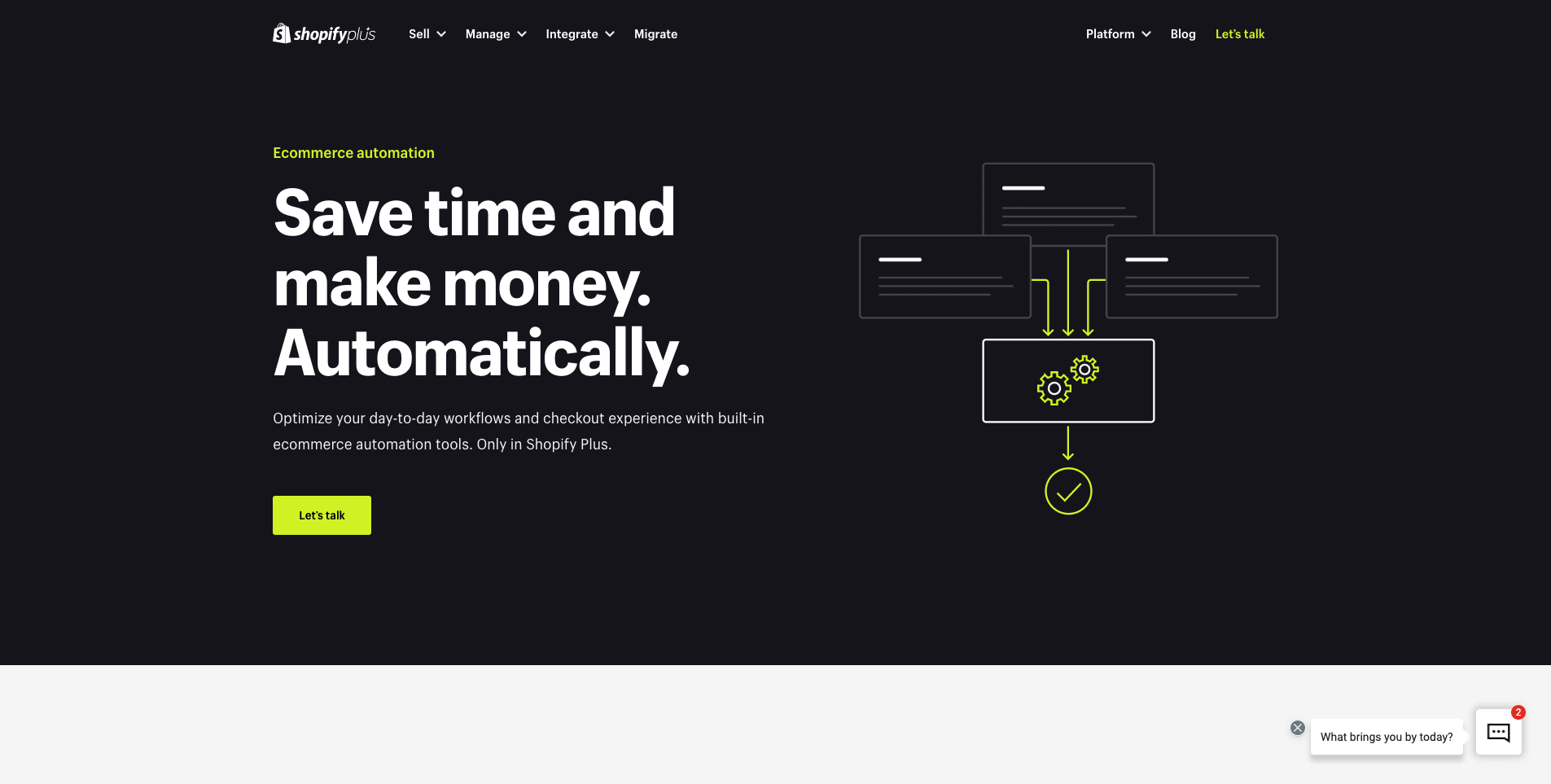 Are you running an eCommerce website business? If yes, you should check the power of Shopify. It helps to manage and scale an eCommerce website or even create a new one without knowing a single line of code. Shopify offers a lot of possible small business integrations like dropshipping that allows you to further automate your business.
Shopify Flow allows turning manual eCommerce tasks into an automated workflow by connecting your favorite apps to work together. The issue is that Shopify Flow is part of the Shopify plus program that is much more expensive and focused on enterprise companies than the cheap standard program. You also can automate a lot using a standard Shopify account that costs no more than $29/month.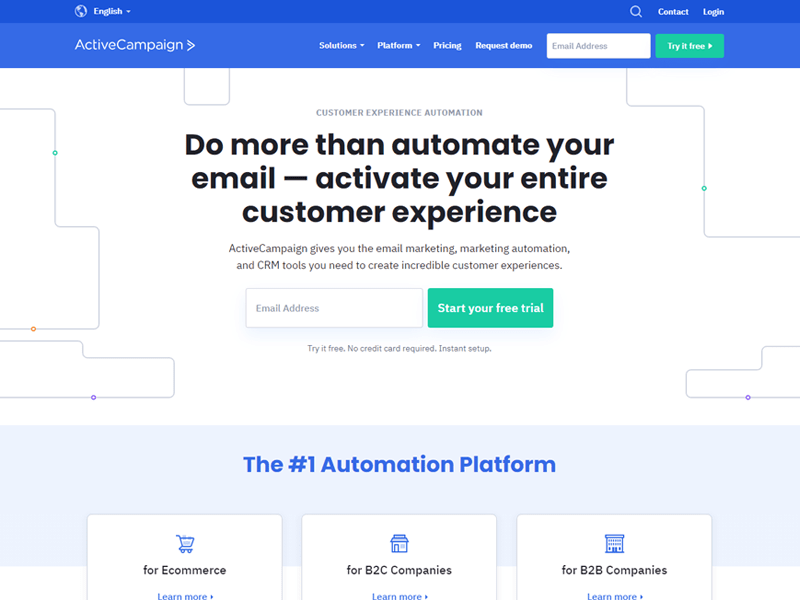 Active Campaign offers very serious business software that combines the standard CRM enterprise and advanced email marketing features. Thus, we cannot call it just a marketing automation platform.
It is optimized for all kinds of businesses. The packages offered by Active Campaign are reasonable in terms of the provided features, which are throttled. However, the prices may be higher if you want to use extra features already offered in your current versions.
Active Campaign automates your entire customer experience. It offers CRM tools, marketing automation, and email marketing services.
Email marketing enhances the customer reach-out as well as engagement. Moreover, it offers tailored guidance for all the automation goals and dynamic content.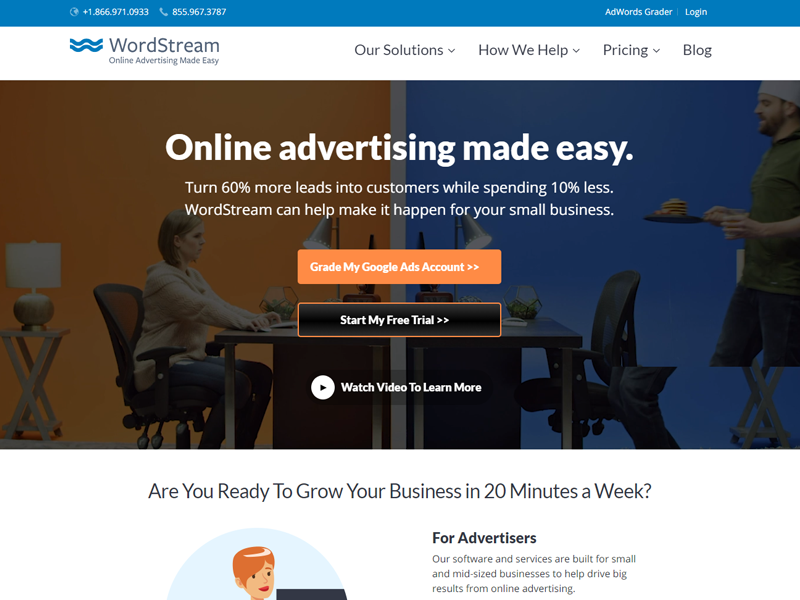 Google makes automation easy, yet it poses an extent of complexity that pulls off your business. Their services and software are specifically designed to serve medium and small businesses. The most promising features of WordStream are easy-to-use ad creative solutions, reporting dashboard with cross-platform and workflow tools, and an alert for time-saving.
The marketing agencies can equally benefit by training up their teams to drive advertising growth—also, the integrated tools and reporting based on AI make it easier.
The services offered by WordStream are unparalleled in terms of the services and software. The feature, a 20-min working week, helps you run effective campaigns with good management so you can experience an outgrowth. Gradually, you become a pro in using Google Ads for your advertisements.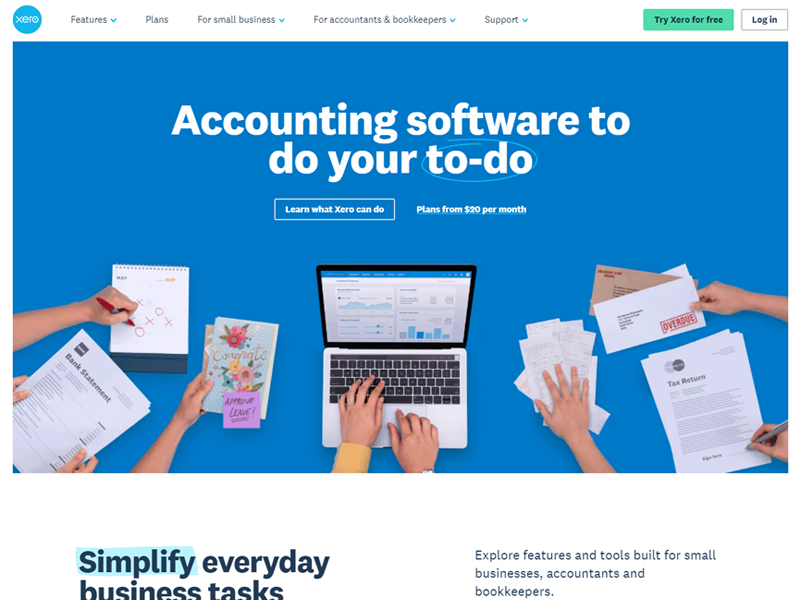 Have you ever heard of a beautiful business? Yes, Xero gives you the same online accounting software that connects you with bookkeeping, accountants, and bank apps.
It is very flexible and keeps track of all your business finance-related activities using a mobile app.
You can keep a check on bills and cash flows. In addition, clients' claims to expenses and their reimbursements can also be tracked efficiently. Transfer of payments and bank reconciliation are other features that make it the most helpful tool online for business accounting.
The capture data feature makes it possible for you to automatically get all the original documents and key data without putting in a manual effort.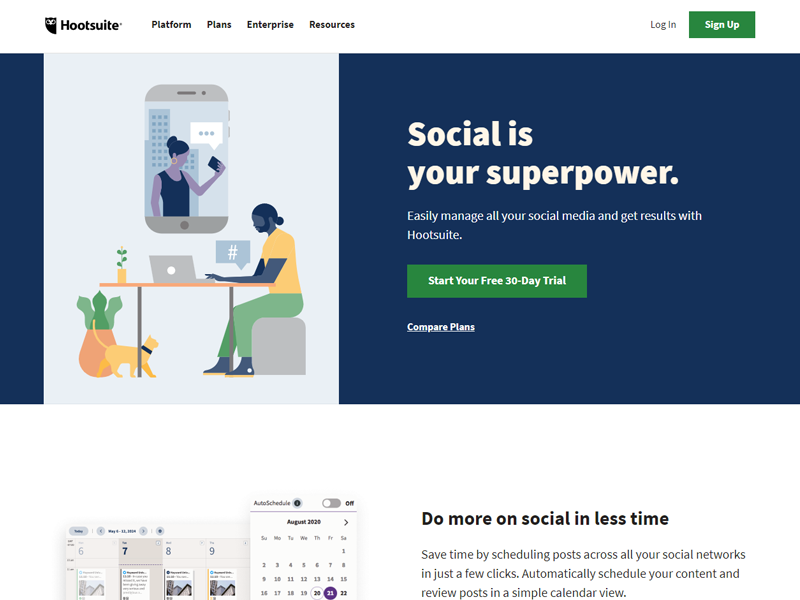 Hootsuite is a social media management platform that gives you the best and quick results for your business's social media activities. It allows you to schedule your posts through all the social networks in a few clicks only. Thus, you can automatically plan the review and content of your posts through a calendar view.
When you create quality content to reach more people, you delight your audience. Moreover, you can directly get your images in the Hootsuite dashboard so you can make regular posts.
You can easily keep track of brand mentions, trends, and social conversations. By responding to your customers' comments, you can assess your customers' requirements. Also, social analytics dashboard helps you keep track of the personalization and content that your visitors view.

Ludjon, who co-founded Codeless, possesses a deep passion for technology and the web. With over a decade of experience in constructing websites and developing widely-used WordPress themes, Ludjon has established himself as an accomplished expert in the field.