When Social Media and WordPress come together there is no stronger bond on the marketing and sharing world. Why do you share your favorite stuff anyway? You want the world to know about it, for some reasons. That't the best way we can be connected to each other and make the communication international.
There are a lot of social media plugins created for wordpress on the market, but we will see some essential ones. Enjoy!
Easy Social Share Buttons for WordPress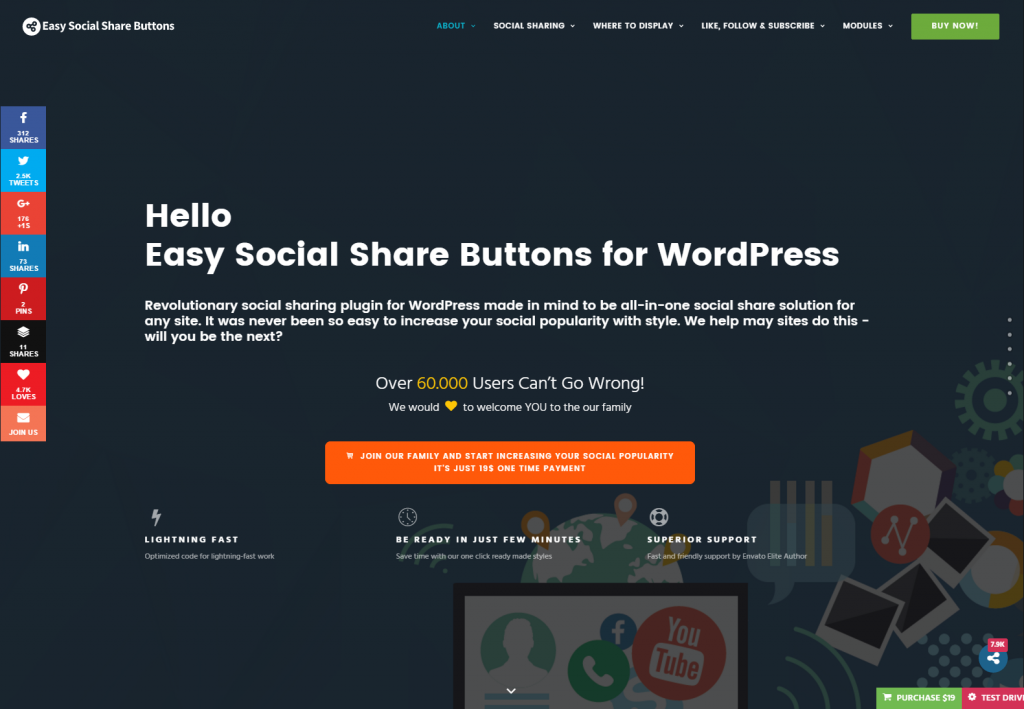 This plugin is the best selling social media plugin on the market, because it is easy to use, has a full documentaion, great support and a lot of features. Trendsetter in social sharing, functionalities, mailing list, updates, post view counter, affiliate integration, social metrics are some of them.
Social Locker for WordPress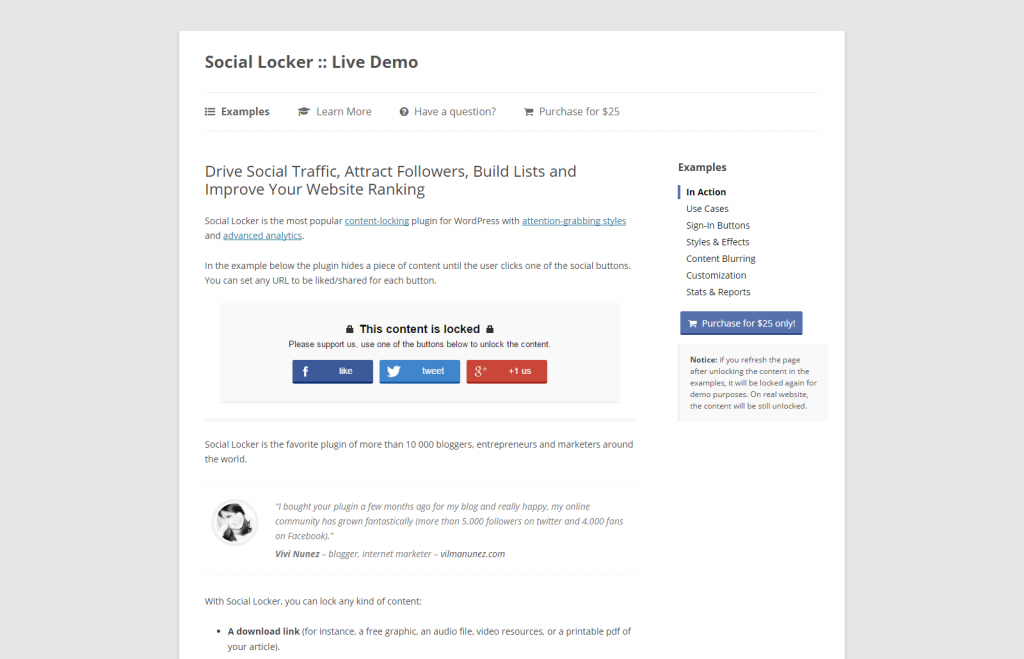 With Social Locker you can drive social traffic, built quality fans and followers and improve SEO ranking of your page. It is SEO friendly, smart targeting, it offers 4 types of locks, professional themes, delayed content, fast loading and more.
Flow-Flow — WordPress Social Stream Plugin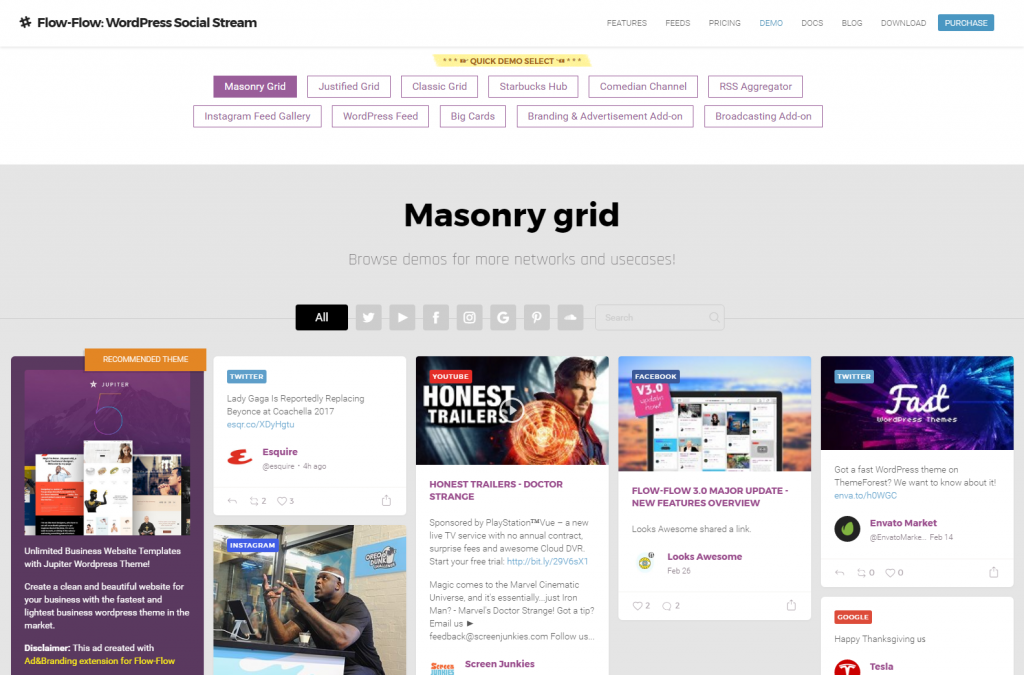 Flow -Flow is a premium social media plugin that displays socials in a beautiful and innovative way integrated with live search. It features API connection, visual composer elements, animations, social buttons, lightbox galleries, responsive design, video support, well documentation, smart resource loading, etc.
Social Network Tabs For WordPress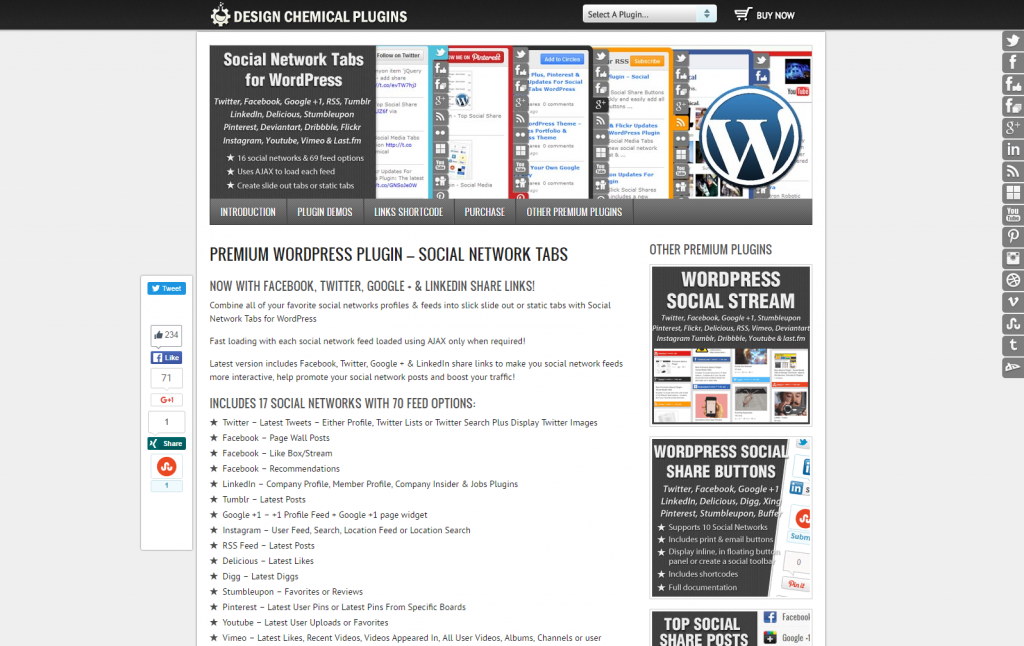 It features fast loading, ajax tabs loading, slider, place slide out tabs, easy styling, option to auto rotate content, include instagram latest comments, option to show post or snippet for facebook and RSS, drag and drop UI etc.
Instagram Feed – WordPress Gallery for Instagram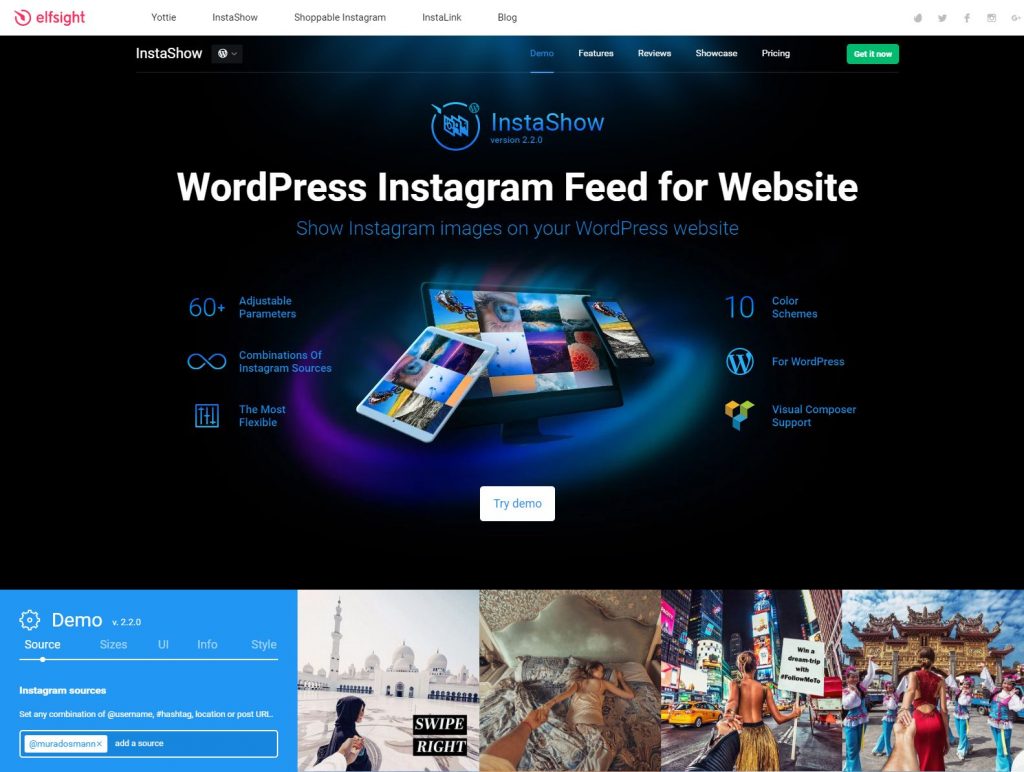 This is a popular instagram plugin and it is used to create stunning galleries of instagram images. It features filters, limit numbers of photos, flexible ui customization, animations, free mode, autorotation, popup speed , code generator, languages and more.
Ultimate Social – Easy Social Share Buttons and Fan Counters for WordPress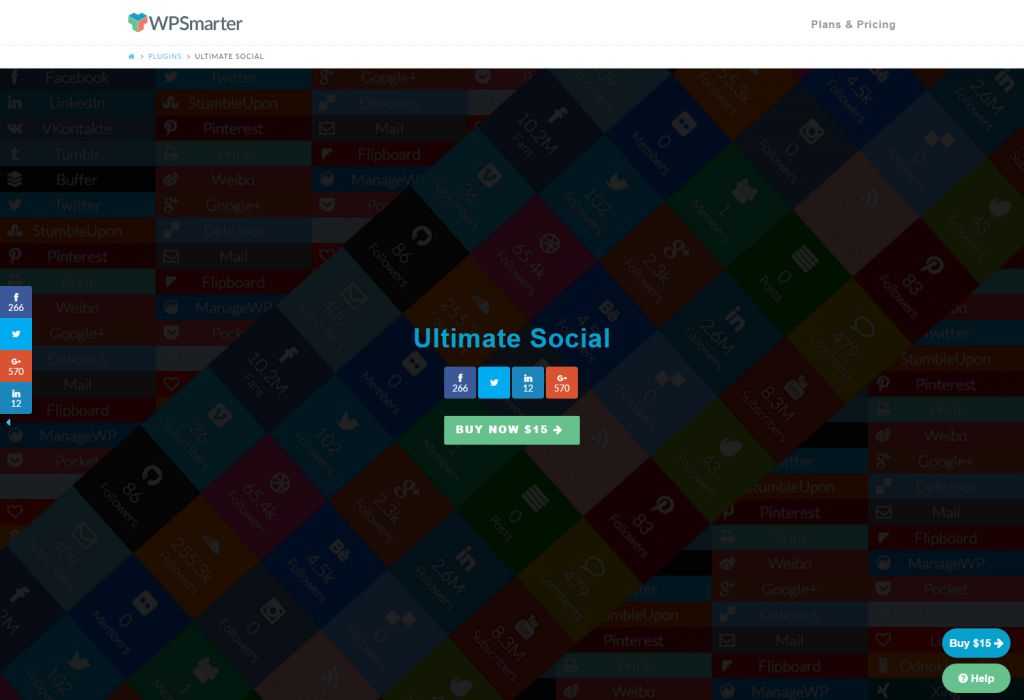 Ultimate Social has a lot of options : responsivity, autoupdates, fast loading, high ratings, color control, shortcodes, fan counts, multilingual, placement options, and it it woocommerce BuddyPress, bbPress, google analytics optimized.
Social Share & Locker Pro WordPress Plugin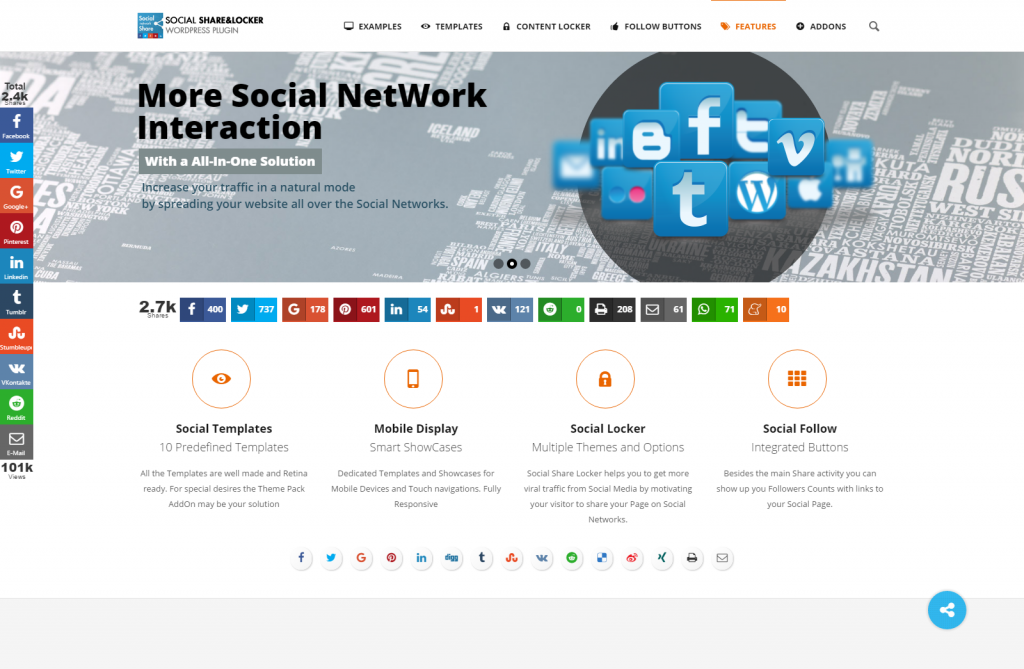 Social locker was built to cover all the necessities and to gets more Shares into your website. With a Social Locker module integrated, brings over the Social Network a bigger exposure and viral visitors. You can share counter, put animations, organize in columns, and choose what else you wish from the big list of its features.
Pinterest Automatic Pin WordPress Plugin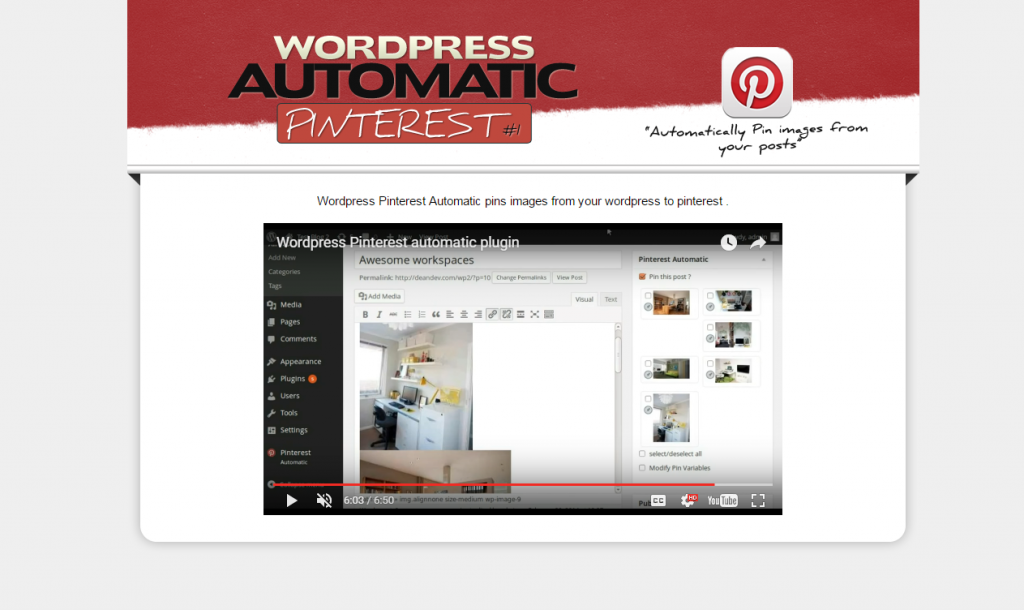 This pinterest wordpress plugin can pin unlimited number of images, post featured image as a pin, bulk pin, automatic image detection, auto link pins to your post and has woocommerce support.
Social Counter Plugin for WordPress – Arqam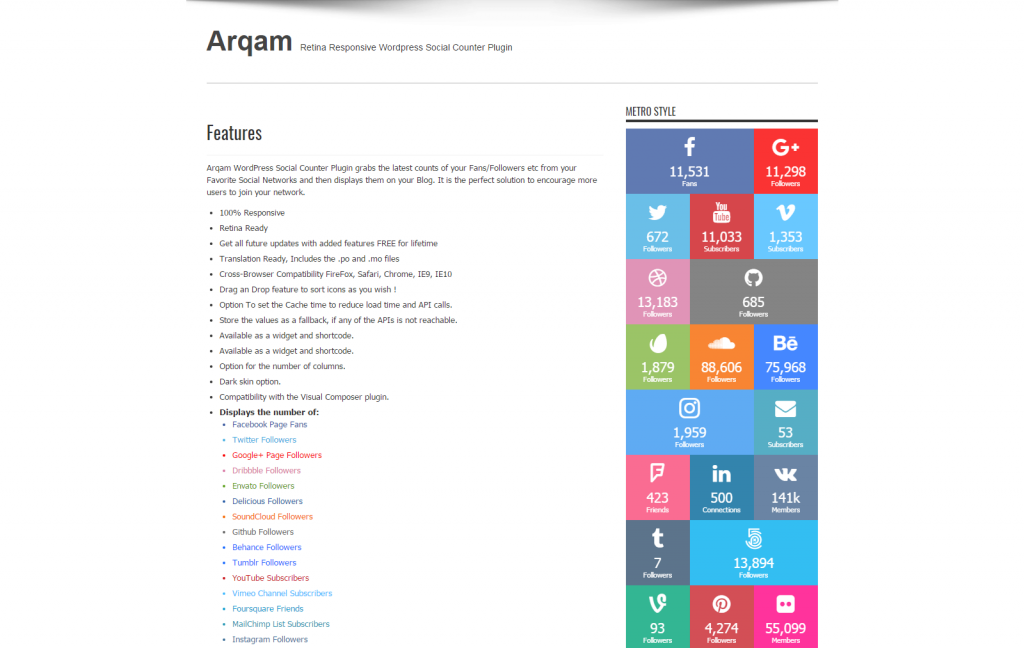 One of the best counter plugins on the market. It has 5 different designs, dark skin, color setter, retina ready, translation ready, available as a widget and shortcode etc. It also features drag and drop, cross browser compatibility and multiple styles.
YouTube Plugin – WordPress Gallery for YouTube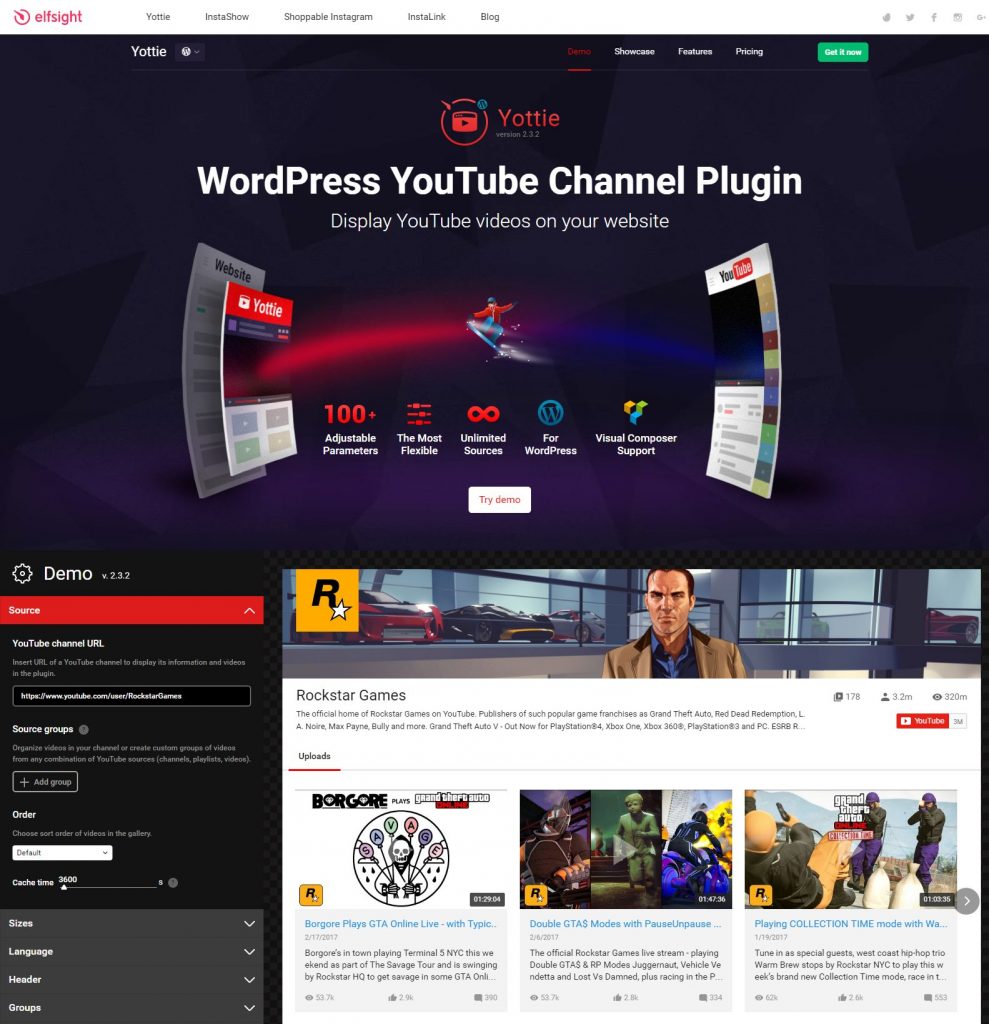 This plugin allows selecting the desired channels and even single videos for creating your own playlist right on your website. It features source groups, vide order, cache time, header, video grid, navigation controls, scrollbar indicator, direction, animation, video preview and much more.
WordPress Social Stream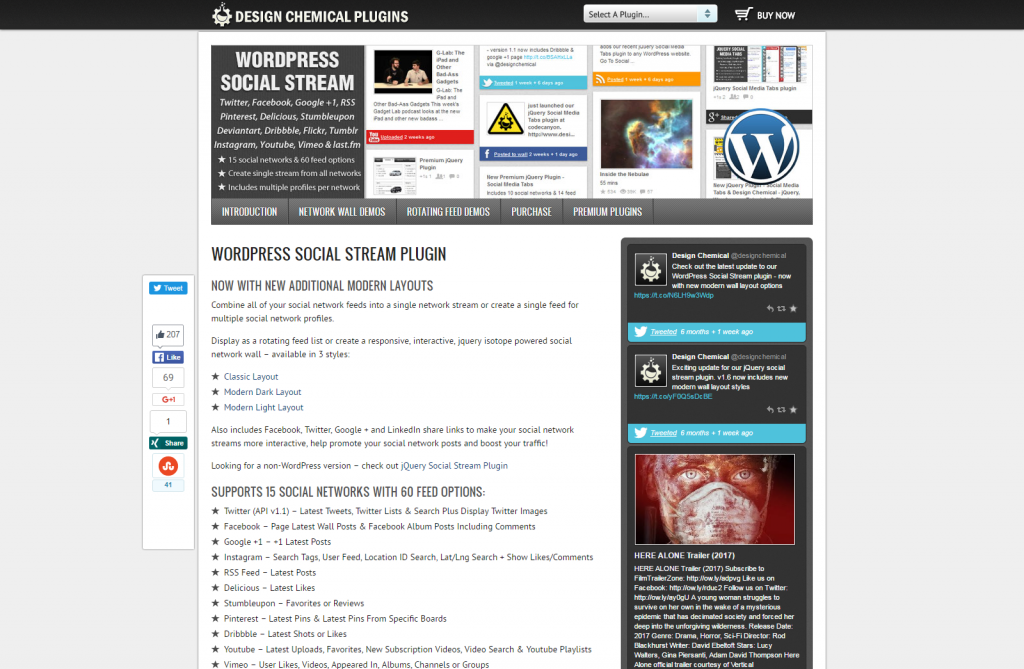 WordPress Social Stream is a professional plugin all about sharing. It includes twitter, facebook, google+, RSS, pinterest, dribble, flickr, tumblr, instagram, youtube , vimeo , and 60 feed options.
If you are looking for a minimal Blog Themes collection, you may want to take a look at these other post 🙂 :