The aim of any bloggers is to reach as many people as possible. This means driving as much traffic as you can to your website. However, getting a large readership is not easy, regardless of the quality of content. Blog hops exist to make your blogging efforts easier by enabling you to reach a wider audience.
But what are blog hops you may ask? This article answers that question and more. We also tell you how they work, how to find one and join, and how to get the best out of these platforms.
If you want to start a blog I will recommend you to read our full guide here: How to Start a WordPress Blog (Easy & Free)
What is a Blog Hop?
A blog hop is an online networking event hosted by various blogging communities. Blog hops are also sometimes referred to as link parties or blog link ups. The aim of a blog hop is to connect bloggers within a specific niche. In addition to the connection, these link parties are used to share readership among bloggers.
Many bloggers have used social media platforms, newsletters, and even paid advertising to increase their site traffic. Although these approaches work, a more powerful tool or service for increasing blog reach is a blog hop.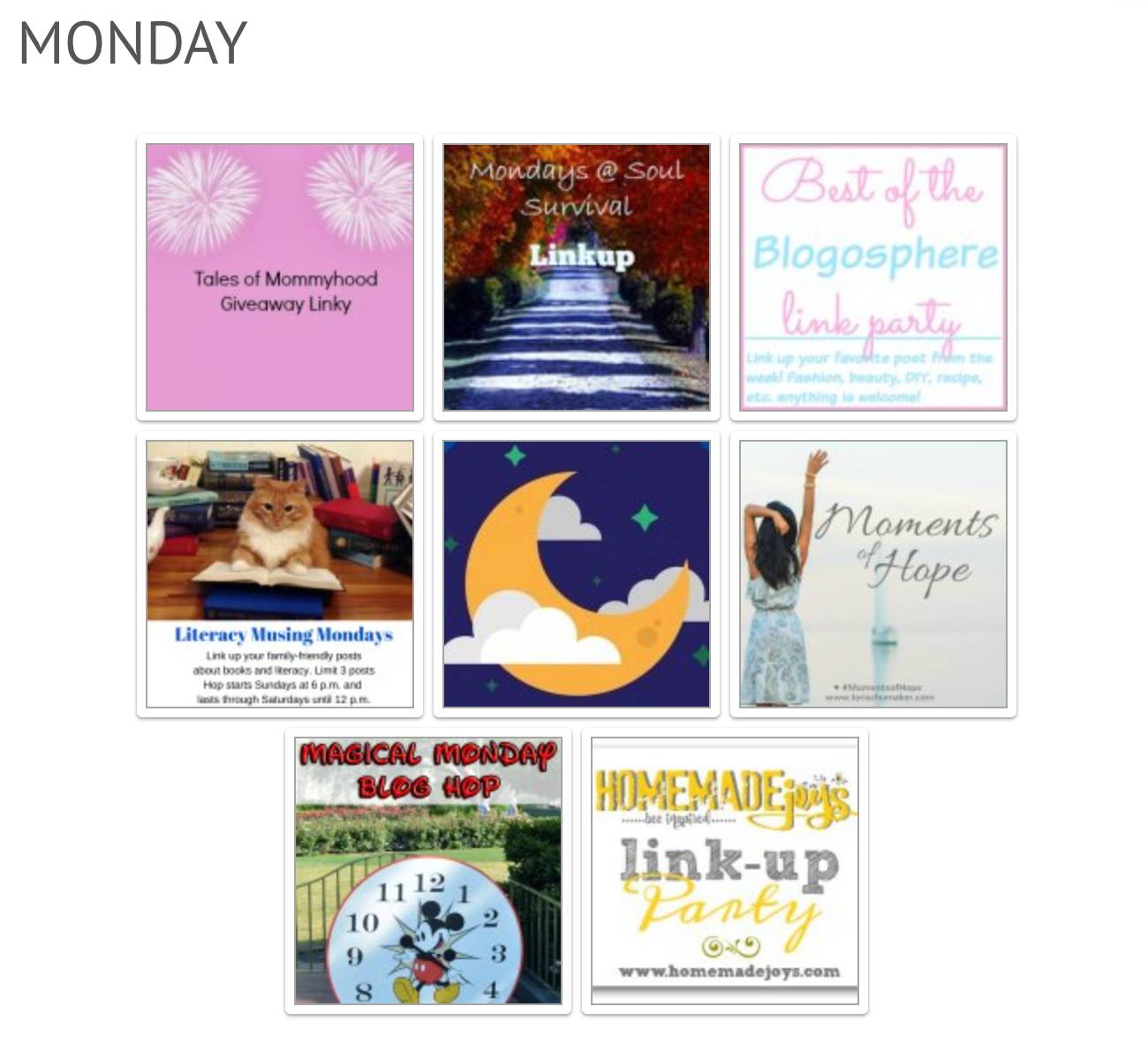 As a member of a blog hop, you can visit blogs of other members to gain insights into your niche of interest. As you discover and build relationships with other bloggers in your niche, you also get opportunities to gain new readers or followers to your blog.
Blog hops can be open or closed. Open ones are free to join anytime before they close. You enter your information in the link before the session is closed. Closed hops ask willing participants to participate ahead of time. Members of the closed group all go live with their blogs at the same time.
The main difference is that an open blog hop has a button for joining or adding your site before it closes, while the closed blog is not open to other participants joining. A closed blog hop is a pre-determined blog hop group.
As we have mentioned above, these platforms can be closed or open, and this largely determines how they operate. Hops can be subcategorized further based on various factors, such as frequency of the events, mode of meetups, and more varying factors specific to the blog niche.
Although some blog party links happen once in a while or annually, many link parties are not one-time things. Some others happen monthly, bi-weekly, once every two months, and so on. In addition, many link parties have guidelines that define their operations and participation. For example, the guidelines may stipulate who can and cannot join, how to participate, and limits on the number of words in the posts shared, among other rules or guidelines.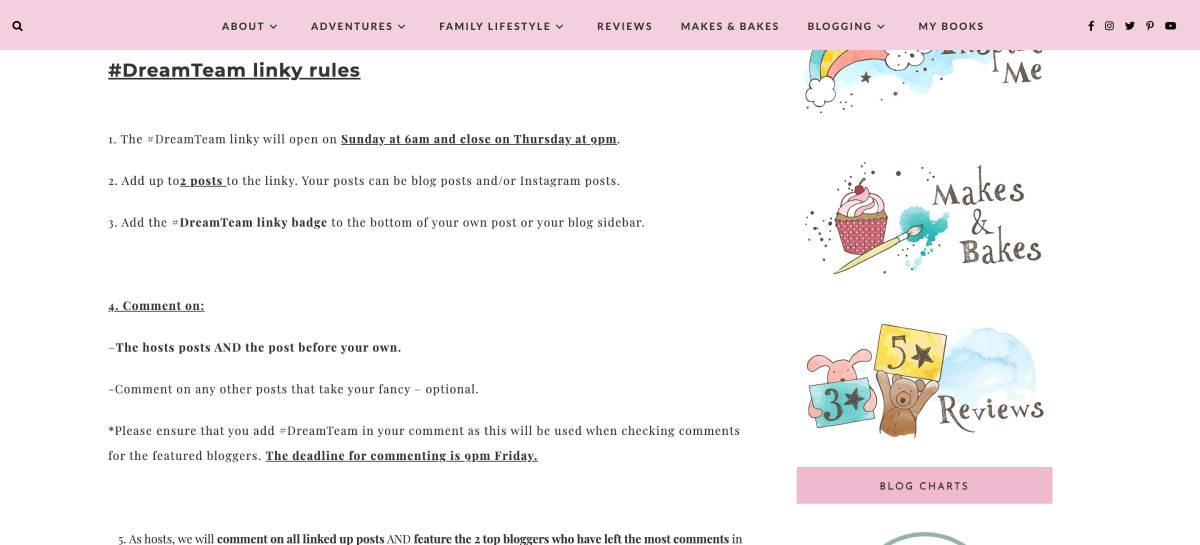 Regardless of the type and frequency of meetups, all of them have the same mode of operation. Members or participants sign up to make posts related to specific topics or niches during a certain time period. These posts can be made on a specific day or week.
The topics that members post are mostly broad. Broad topics minimize the chances of members posting the same thing. This approach helps in minimizing duplication. After writing the blog post, a participant publishes it and sends the link to the host or creator of the blog hop. The creator receives these links from participants and posts them in a single article. The creators can also post the links on a static blog hop page.
Once all posts have been listed in the single article or static blog hop page, all members that wrote posts can go to the list and read blogs from other participants. After reading, members can leave comments on the blogs. Although not all, some link parties have a requirement that members should share all articles in the blog hop.
The blog hop events also involve some actions on social media platforms. Some of these groups or hops would have hashtags and social media graphics. Members are required to write a brief or summary about the blog hop in their articles.
This approach has two major benefits:
It helps other participants of the blog hop find you
It helps readers discover the rest of the blog hop
Social media platforms make it possible for blogs and blog hops to reach a wider audience in a short span of time.
How to find blog hops for your niche
Blog hops do not have a specific directory or platform where you can find them. As a blogger, one of your key skills is researching and digging for information online. This is also how you will find the best blog hop for your niche.
Go to a search engine like Google and start searching for blog hops around you. Using keywords around your niche may help you get search results of link parties within your niche.
Your search terms should look like this – "blog hops" + "your niche".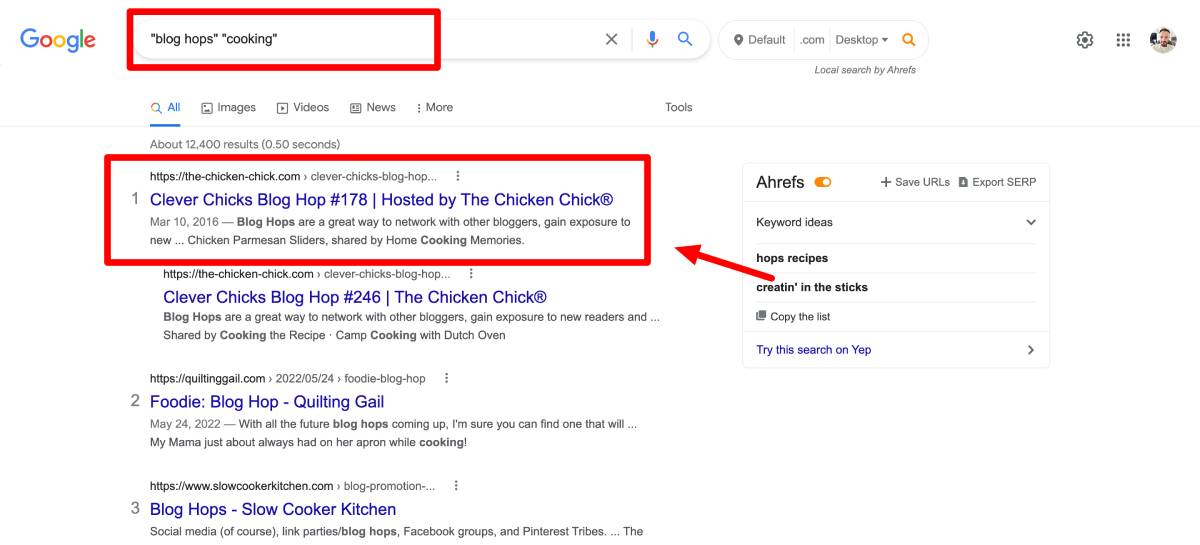 You may also have to ask your blog friends or people within your niche if there is a blog hop for their niche. Before thinking of joining the blogging linking hops, you may ask the members if they have found any success with the link parties. Asking around will also make it possible for you to join hops which can only be joined by invitation.
Read More: How to Make Money Blogging (and scale to $100k/year)
Join the party
Once you find the ideal blog hop within your niche, the next step is to join. It will help to first find out the guiding rules of the blog hop before joining it. After establishing that the guidelines are reasonable and you stand to benefit from the link party, find out the requirements to join.
Do you need to be invited?
Do you need to have a professional certificate?
Or you just have to be a blogger in that specific niche.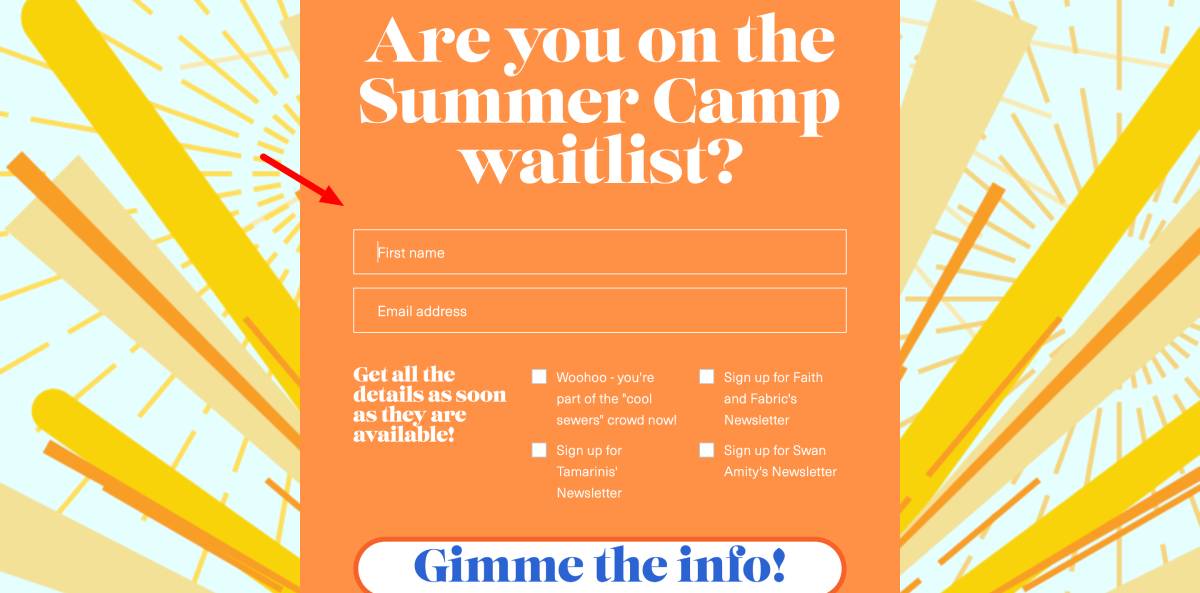 A typical blog hop would have a signup form for new members or participants. You will need to provide your name, email address, the name of your blog, the topic of the blog, and the blog's URL. Even if there is no sign-up form, you will be required to send these details to the host or Admin to join most blog hops.
The importance of a blog hop
The main reason why you would want to join a blog hop is to gain a wider readership of your blog. Joining a blog hop gives your blog authenticity through social proof. You get the social proof through the comments that other members of the link parties make on your blog. This can be helpful for new unknown bloggers in a competitive niche.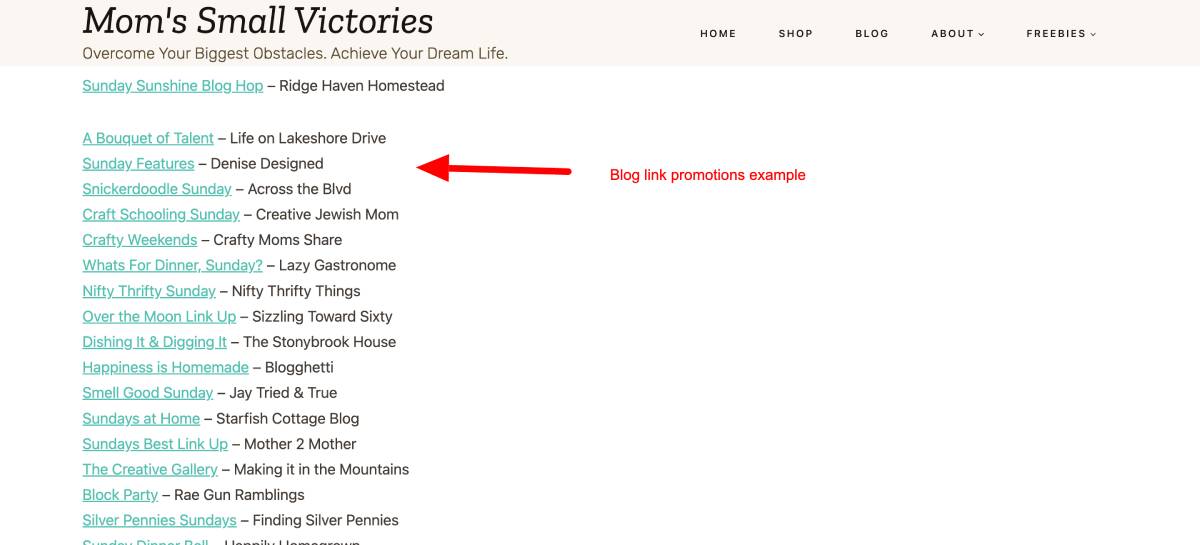 The number of comments you receive on your blog can increase tremendously by joining a link party. Remember that participants are required to read and make comments. This means that, just by joining a blog hop, you are guaranteed of getting a specific number of comments. These comments can significantly boost your traffic by giving your website the social proof it needs. Some members may even share your articles on social media and help you gain more readers.
Blog hops are also good for bloggers who want to connect and network with other bloggers in their niche. Although you might be competitors, the benefit of those platforms is that create a win-win situation for all members.
Be Creative and Helpful
Joining a blog hop is the first step towards gaining a wider readership through networking. However, you need to do more to get the most out of the link parties.
Although participants are obligated to read and comment on your article, that is where their obligations on most blog hops end. You need to be more creative and regularly publish quality content that will organically prompt these members to read and comment, even outside the blog hop platforms.
Blog hops can get you inspired by going through the works of other members. You get new ideas that you can use to produce better content. You should go beyond the inspiration and actually work on these ideas.
Conclusion
Blog hops are a great way of connecting with other bloggers and increasing your readership while at it. In addition to newsletters and social media platforms, using link parties can compound your outreach efforts and help you gain a significant number of new readers.
You can search for the ideal blog hop for your niche through search engines like Google. You can also ask other bloggers about any link parties around and the requirements to join or participate. Go through the guidelines and join a blog hop of your choice to start enjoying the benefits.

As one of the co-founders of Codeless, I bring to the table expertise in developing WordPress and web applications, as well as a track record of effectively managing hosting and servers. My passion for acquiring knowledge and my enthusiasm for constructing and testing novel technologies drive me to constantly innovate and improve.
Expertise:
Web Development,
Web Design,
Linux System Administration,
SEO
Experience:
15 years of experience in Web Development by developing and designing some of the most popular WordPress Themes like Specular, Tower, and Folie.
Education:
I have a degree in Engineering Physics and MSC in Material Science and Opto Electronics.