There are thousands of guides available out there that tell you how to make money blogging but if you really want to start you need to ditch reading different opinions about this. The truth is, it doesn't take years to monetize your blog.
All you need is to develop systems to start-up your blog and not taking it as a hobby. In this post, we will give you a step-by-step study to guide you to start a money blog. Remember, you need to think like an owner and not a blogger.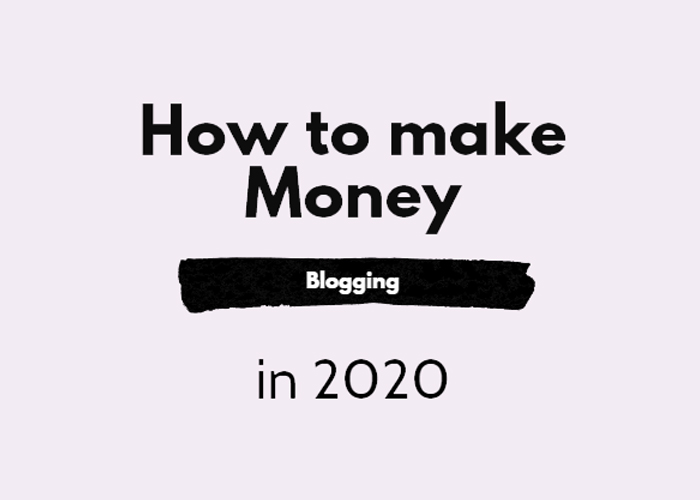 How to pick a profitable blog niche?
Do you want to write profitable blog? First of all, find what your passion is. That's the expert advice. But the key to the most profitable blog is to find a profitable niche to write about.
Pick a topic you enjoy talking about.
Writing in a blog is fun when the topic is one of your interests. Otherwise, you will give up blogging in months. The topic could be about your work or hobby or your lifestyle but should be the one that excites you. Let's make it easy for you to pick an interesting topic. Take a paper and a pen and write down all the topics that you want to write about. It will work as a list for you to pick a topic.
Do market research.
Next, find out the market size of your topic. You can conduct a small research on the market. Search your topic in Google Trends which will let you know the audience and competition of your topic. It will show you the number of people interested in this topic. If the graph shows a stable or increasing trend, it means it will drive traffic to your blog.
Pick a smaller niche.
Search the topic of your interest in Google and find the number of search results for this. It will show a big number if it has a large competition. So, pick a smaller niche. For this, scroll down and you will see some related search items.
You can pick from this list how many people searched for this term. The average searches per month would create low competition. Searching for more keywords will give you better ideas to choose a better niche.
Make sure it's profitable.
Now that you have selected a niche with low competition, it's more important to find out if it's profitable or not. You can easily test this is to find if any business or brand is advertising the same keywords. If people spend money on AdWords for targeted keywords and to advertise their products then this means your selected niche is right.
Another better way to do this is by selling affiliated products with your blog. Amazon's Affiliate Program promotes products and you can start with writing their reviews.
So what will you need to make money blogging?
Now that you have worked out and researched your niche, you need to start bringing together all the elements for making money blogging and sharing your blog.
Get a blog.
It doesn't make sense to say "Get a Blog" when you have planned to monetize a blog. Well, using a self-hosted WordPress blog is the best to start with. Hosting new blogs can be best started with Bluehost as it is also recommended by WordPress and offers more free features as a guide as compared to other domain hosts. Also, you can get a free domain name with hosting at $3.65 per month for signup valid for over 36 months.
Create great content
Now that you have built your blog, start posting blog posts for your readers. Your content has to be of a really high standard because it has to be great. There are millions of blog posts on the same topic on the internet which creates competition and thus to get maximum attention for your blog post, it has to have great content.
People reading your posts will also be sharing them with their own blogs or social media. Format them in a good way with properly guided images, links, and entertaining information.
Build up your amazing audience.
Grabbing audience if the foremost thing, money making is the afterthought. If your audience is interested in your content, you don't have to worry about where money will come from. It will come on its own. So put more effort in gathering and finding fans.
Promote your posts by either SEO, social media, paid ads or RSS feeds like have done with Codeless on Bloglovin. WordPress gives you plugin options that will let you easily share your blog posts to social media. The key to paid methods gives you a chance to click the traffic right away.
Best ways to make money from your Blog—How to monetize your blog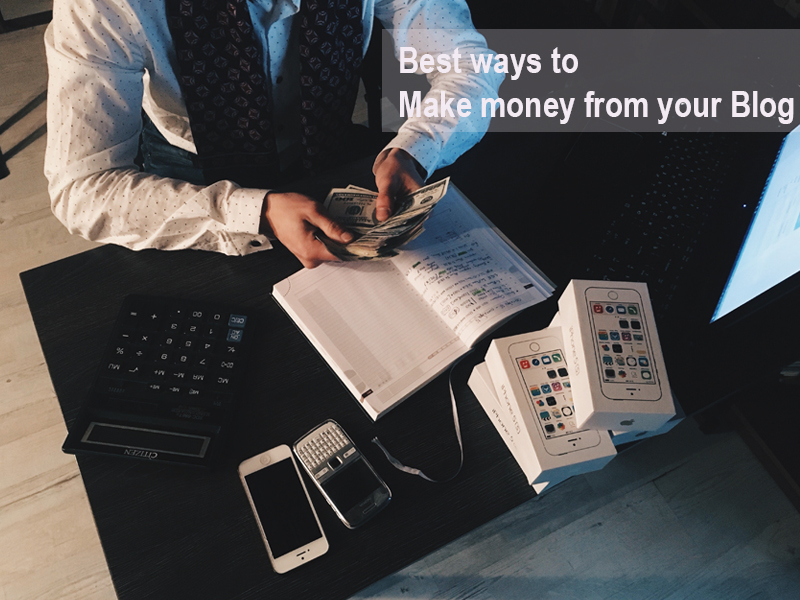 Now that covered basic steps of building your blog and attracting audience. Let us now find ways to begin monetize the blog and start earning.
Affiliate marketing.
It is a type of marketing based on performance and helps dramatically to monetize your blog. The business owners usually reward affiliates for bringing a new customer for the company through advertising endeavours. Customers, publisher, network and merchants are the key players in this. Online advertising is further linked to affiliate marketing.
Some of these mechanisms are paid search engine marketing, email marketing, search engine optimisation, content marketing and display advertising. Remember that referral marketing is different from affiliate marketing. It's a good idea to sign up to search for promotion offers with affiliate networks.
Advertising
AdSense – It includes the advertising with Cost per click (CPC) which are displayed on your blogging website and you will get paid whenever anyone clicks it. If you want steady revenue than a quicker way is to use traffic through Google Adsense. These ads can bring about high conversions if your blog has good traffic. In-post ads are best for this. You don't have to spend a lot of time or coding creating Google AdSense and that's the biggest advantage.
CPM Ads – Just like CPC, CPM or cost per mile ads also bring about steady and good income if the blog traffic is good. It does not require any coding and is easy to set up. All you need is to sign up for advertising account and add it to your blog. However, the returns are absurdly as low as $0.10 per thousand impressions. That's why you need to create loads of traffic to make good money.
Direct advertising – It is better to work directly with the businesses to earn more income instead of involving third party to work for your advertising deals. However, you will need a good traffic before choosing this option.
Sponsored posts
Advertisers can make a handsome income with sponsored posts. In this arrangement, you may have to publish according to advertiser's demands or may have to write content including their service or product. You can expect $50 to $500 according to the type of post. The rules for writing sponsored posts may vary from country to country. You have to clearly mention it in your post that it's an advertisement.
Blog sponsorship
Influential blogs are more likely to be sponsored by companies. You will have to mention the company or brand's name in footer/header or sidebar or have cross-branding throughout the blog. You should have full command over your niche so the companies may want to sponsor you. There is an option of offering companies your services. You may offer businesses training and consultation services to start their blog.
Online courses and workshops
Training and consultation can be extended to online courses which can easily be scaled up to providing self-teaching material. You may start his by gathering the email addresses of the trainees of different companies you work with and then offer them new online courses or workshops. There is high potential of revenue but bloggers with limited resources may not be benefitted in its full potential.
Books and ebooks
If you offer training or consultation services online then you may find it worthy to pack the material in the form of an ebook. In this way, you trainees will follow you in an equal pace. It is an effective way of making money blog.
Consulting/Coaching
You may extend your services to coach new bloggers. You will always get the same question "how can I make money blogging." You can always teach your trainees how you built a profitable business from blogging. You will be able to brand yourself while positioning at a certain place within your niche.
Selling freelance service
Selling your time will help you earn per minute you spend in consulting. Companies also run blogs where there is a huge demand of skilled and proficient writers. Here you can demand a higher rate than the freelancing websites. You can extend your services from writing to editing to proofreading.
Youtube channel
While running a WordPress blog, you can also start a Youtube channel and monetize doing Youtube video blogging. Suggest your website audience to follow your video blogging on Youtube. This for sure will increase website audience engagement and generating a few extra bucks from your Youtube channel. If you are a beginner, you can check out modern Youtube video editing tools that can help you a lot creating great Youtube content periodically.
How much do bloggers make?
Umm… it varies. Some may earn nothing per month or others may take it over $100,000 per month depending on what you put into it and how hard you work to do your business. In a small group, bloggers can easily earn $500 to $2,000 per month when you work for less than 10 hours a week. That's an insane figure for this time, isn't it?
What does a blogger do?
Bloggers write, promote, post and edit the content on their websites and web pages. They pitch specific ideas and generate with editing and composing posts, and market their posts for the readers. The core is to create interesting and engaging content for the target audience especially if its money blogging.
How long does it take to make money blogging?
Well, it depends on the game plan. If you focus on the right things and treat your blog as a real business, you can get onto the fast track of generating revenues. At least 3 months or 6 months of solid 40 hours and 30 hours per week may easily help generating part-time revenue. But for a full time professional blogger's earning can be expected for at least a year.
How much money can you make blogging?
If you publish a strategic content 3 times a week, you may earn around $1,000-10,000 in the first year, $10,000-30,000 in the second and then the number multiplies. It correlates with the money, effort, and time you put in.
Can I start a free blog and still make money?
If you are a newbie, I wouldn't recommend you spend on a blogging platform. But the good news is, Google AdSense account is also free. Once you have enough traffic for your content, you can monetize with Google AdSense account. So, Yes! You can. But choose wisely and if it's your sole breadwinner, you can start with an inexpensive one.
Extra tips to make money blogging
Being successful means to enjoy writing content for the blog post and let the topic organically generate money for you instead of writing to target money.
Find a unique way to write and think on your niche instead of copying another blogger.
Remember that the combinations of working in blogging is endless. There is no hard and fast rule to do this, so do not compare your income with other bloggers as everyone uses their own unique combinations. Develop yours.
Your success depends on your content. There is no other way so focus on standard.
Adopt diversification for income streams and manage different ways to do this.