Well, we do good things, and we don't want its credits. Yet, there exists privacy with which you can publish your views without letting others know whose speaking. Therefore, there are hundreds of reasons that make you think about starting an anonymous blog. I will learn you step by step how to start an anonymous blog.
This may also be for keeping your privacy from the relevant people, your friends or family, or your colleagues. Moreover, to avoid blowback because of a radical statement on a hot issue, the anonymous blog is an escape way. Or just say, you may not seek extra attention.
WordPress makes it possible to start an anonymous blog where you can keep your personal information and identity safe and sound. Significantly, the people who might involve in high-risk data, such as whistle-blowers or journalists, should seriously consider the option of the anonymous blog.
Like every other service of WordPress, an anonymous blog also has pros and cons.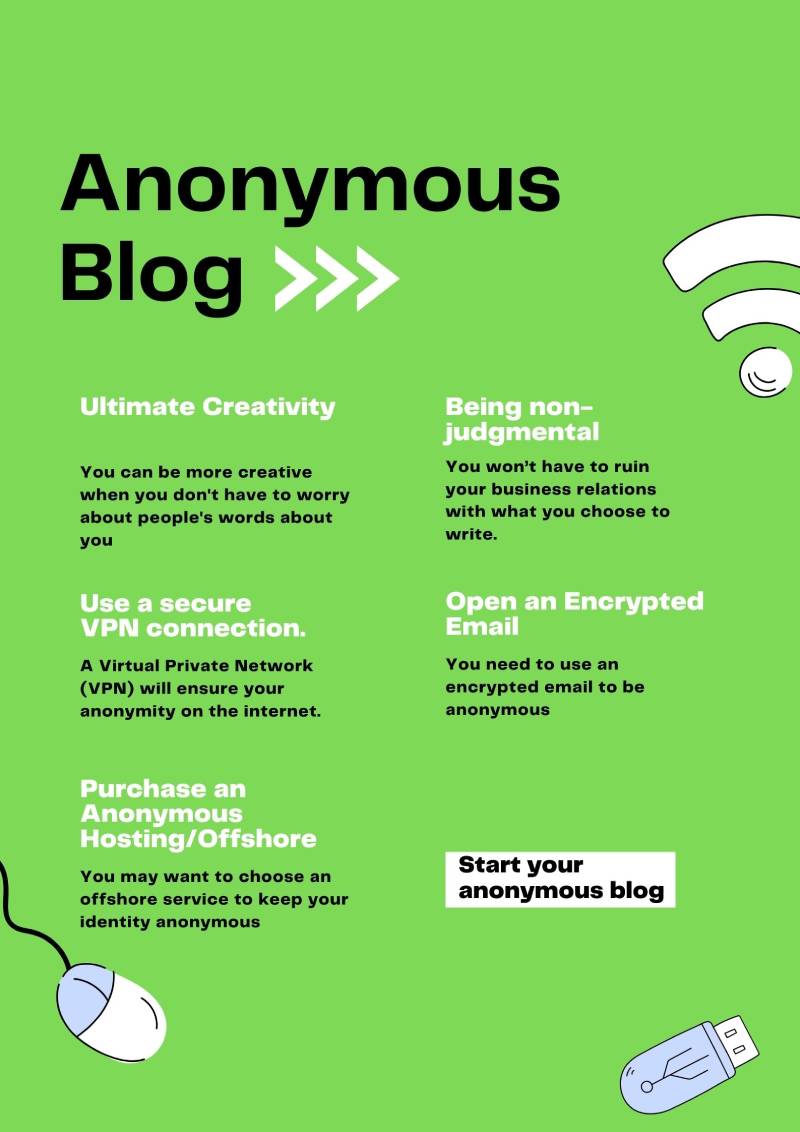 Pros
Ultimate Creativity
You can be more creative when you don't have to worry about people's words about you. For example, it will allow you to write about horrible experiences with clients without letting them know.
Also, you won't be a reason for anybody's heartbreak with your words. Even critiquing or criticizing someone would not hurt them personally.
Being non-judgmental
You won't have to ruin your business relations with what you choose to write.
Also, you can keep other people's privacy. Even if you write about stumbles across the blog, it will not be possible to figure out who you are. You can even use pseudonyms for everyone you write to keep your privacy intact.
Exploring new directions
Suppose you always write about a single niche on your blog. You can still change the direction of what you write to attract more audiences and break the mainstream.
In this way, you will also be able to detract attention from the actual blog and publish a new one.
Authority building
It's a common understanding that a blogger feels more comfortable in expressing his ideas when he knows that people are unaware of his background.
Such as, if you are a teacher by profession and you want to write about gardening or personal finance, people might think that you have insufficient knowledge of the topic. Thus, the anonymous blog focuses more on your productivity rather than your background. You will quickly gain readership if you create accurate and high-quality content.
Cons
Anonymous blogging may be highly beneficial, yet a few cons make its use difficult.
Less interactivity
Due to anonymity, you will have no interaction with your readers.
Unable to deal with criticism
No matter how anonymous or invisible you are, you can't control criticism. It will still be out there, and people will try to contact you through your available name, and you won't be able to stop readers from commenting on the blog.
Less monetization
You will get minimum options for monetization, such as Google AdSense, which uses your personal information for signing up.
Less privacy
Although you are anonymous, 100% privacy is never guaranteed. Someone will be able to find you somehow from your pen name.
After reading all the pros and cons of choosing an anonymous blog, if you still consider opting, then here is how it works. We explain starting an anonymous blog in 5 simple yet essential steps.
How to Start an anonymous blog (In 5-steps)
Step 1: Install a VPN Client
Many people rely on Virtual Private Networks (VPN). It provides them with security when they browse the internet anywhere around the globe. In addition, it helps them get new opportunities for location-protected websites and helps to protect their identity while creating the content anonymously.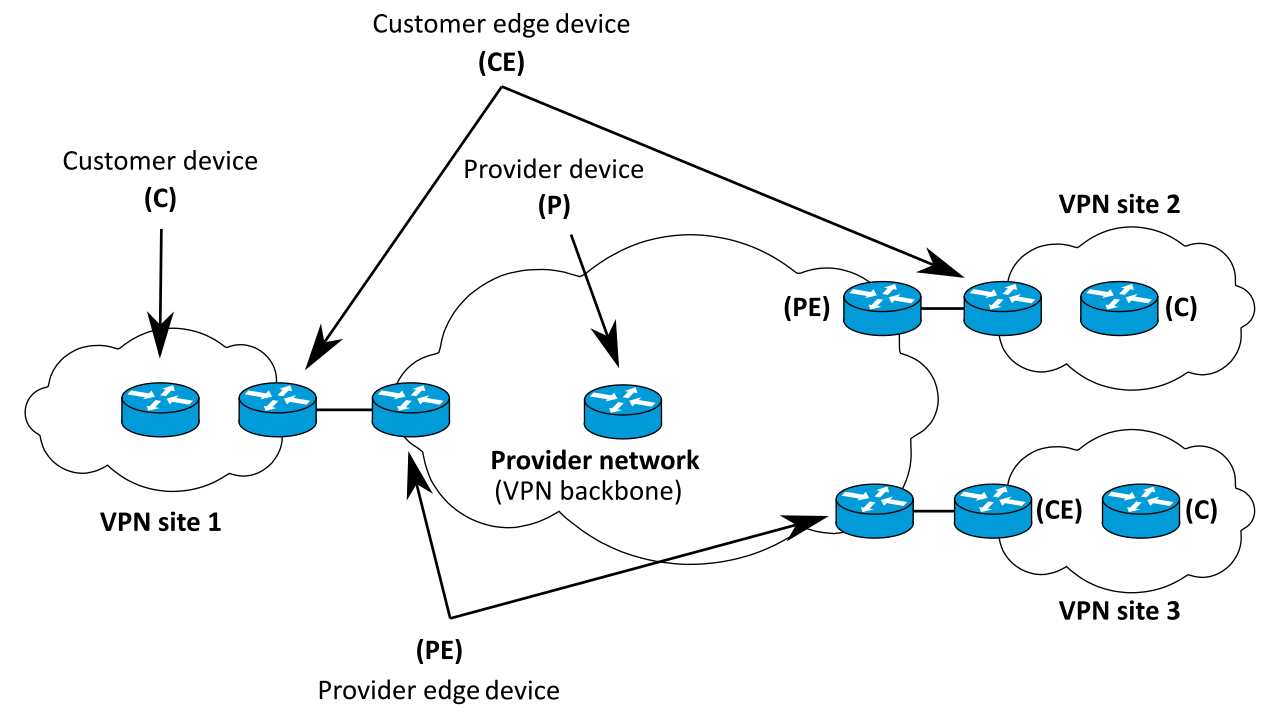 The standard practice involves several passages through which internet traffic moves along throughout the world. It is effortless to hack these servers. Moreover, the government can also spy on these.
Therefore, the first step is to use a VPN client on your computer. So your IP address and your identity can be 100% anonymous. If you are very serious about keeping your things highly anonymous, you should consider spending on a VPN.
VPN serves as a network between everywhere else and your computer. Thus, instead of going to different servers, it moves the internet traffic to a VPN service with an encrypted server.
It may be costly, but it gives you peace of mind you need to keep things anonymous.
In short, we call a VPN a middleman between the world and you. VPN encrypts all your traffic and forwards it further with a private server.
It makes it almost impossible to track your actual location and information.
Good VPN service providers offer high-level encryption to thousands of private sectors. Here are three simple steps to start using your VPN
Install the app
If you are a true blogger, then you must not have to be a tech expert to precisely navigate a VPN for your blog. One of the leading providers of VPN is NordVPN which offers apps for easy VPN. It does not require you to have extensive technical knowledge.
Setting up your VPN
Simply install VPN and set your credentials. The settings also give you options of turning the additional features off or on as required. Moreover, you can switch protocols, etc. Woohoo! You are all set to go!
Connecting to the server
The "Quick connect" option will let you find the best server. You can also choose the country you want to connect with a country pin provided in the app.
We recommend NordVPN. It offers secure internet, fastest VPN with strict no-logs policy. Moreover, it lets you connect over six devices. Furthermore, you can choose from over 5300+ servers. Thus, there is no limit to any internet or borders.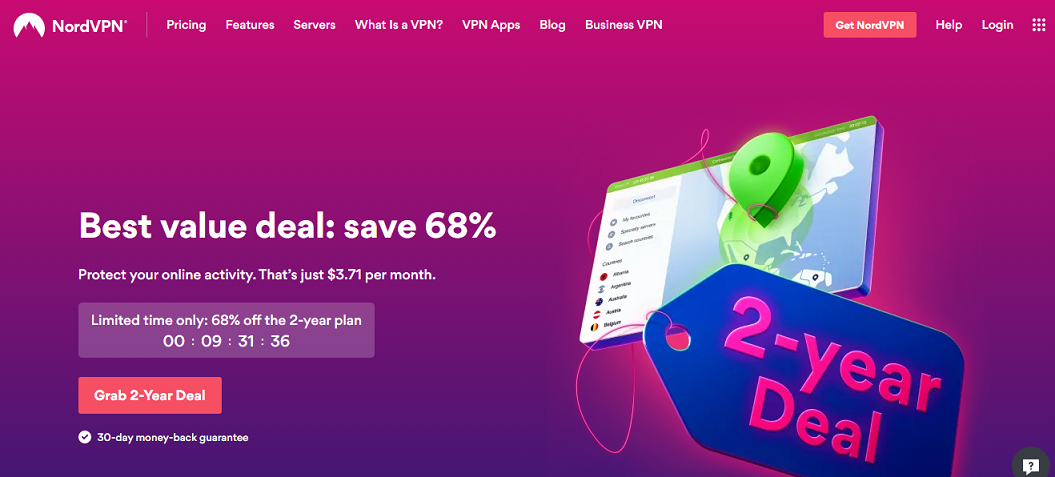 The priority of NordVPN is privacy which is just a click away from next-generation encryption. To enhance security, you can hide your VPN connection and internet traffic.
Also, you can hide or mask your IP so others can't track your activity online. It gives you a dedicated IP address. Kill Switch avoids exposure to any kind of private information. Besides, you can cover your web traffic and change your IP twice with an extra security layer.
Step 2: Open an Encrypted Email
You need to use an encrypted email to open your hosting accounts and to purchase your domain. Also, all your communications will pass through this email address.
We recommend setting up a ProtonMail which is relatively easy.
It does not require you to share your personal information but only needs the IP address. Here are some simple steps you may follow to start an encrypted email account.
To sign up, you need to open the ProtonMail signup page on your web browser. Next, select Signup> Free> Select Free plan. You can also choose the Premium plan if you want to have additional features such as filters or more storage.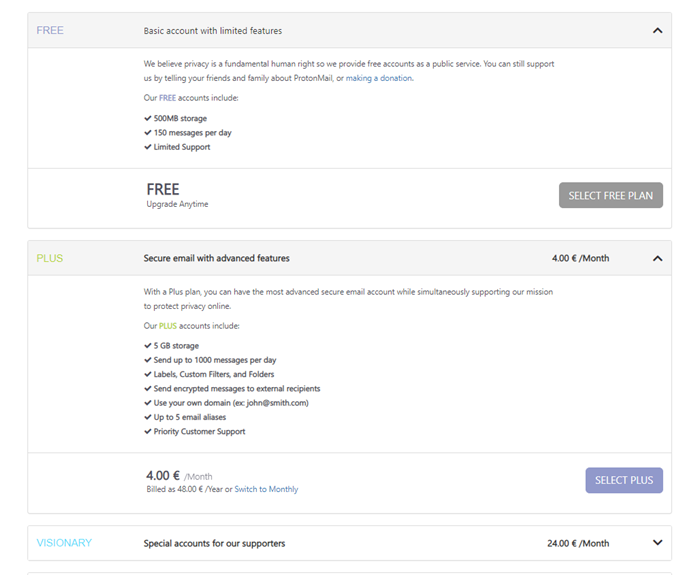 In the domain and username section under creating your account section, enter your username for the ProtonMail account. Next, enter the password and confirm your password. This will be the password you will use to sign in to your ProtonMail account.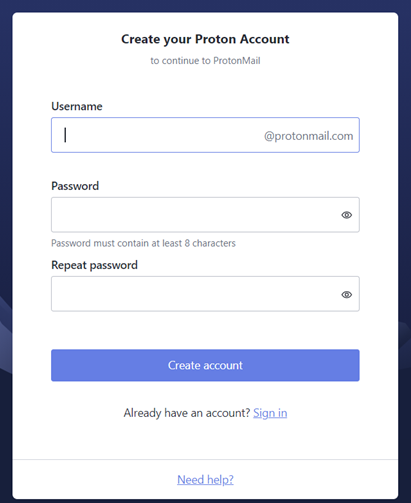 You can also add an alternate email address as a recovery email and finally create an account.
Downloading PGP Key in ProtonMail
Sign in to your ProtonMail account from your browser. Next, select settings and go to the Keys tab. Also, copy the fingerprint link from the contact encryption keys. For more about PGP encryption, you can consult this article: PGP Encryption
Authentication logs
Turn on authentication logs to access the account and the IP address of all the login attempts.
Go to the security lab from the settings tab. Select advanced from the authentication logs.
Step 3: Purchase an Anonymous Hosting/Offshore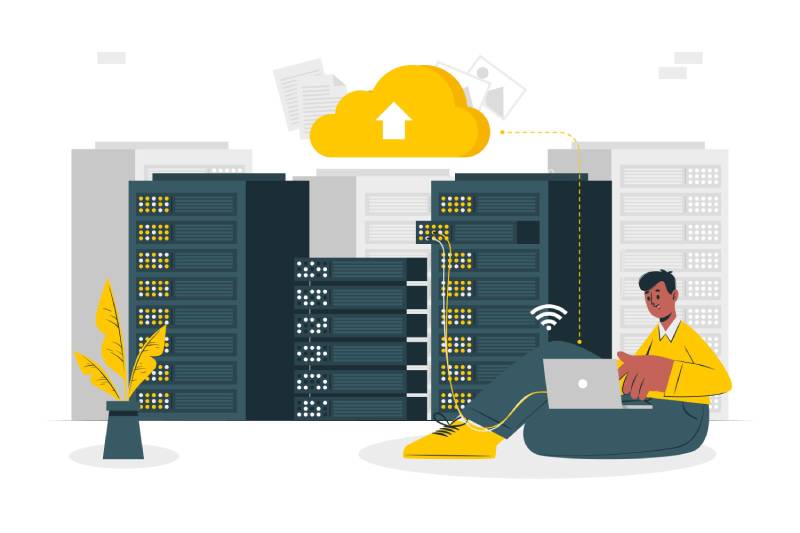 You may want to choose an offshore service to keep your identity anonymous and avoid any possible censorship with your web hosting. However, you may not get this freedom and privacy with all web hosts.
The foremost quality of an offshore host should be ensuring privacy and accepting cryptocurrencies such as Bitcoin and using policing. Unfortunately, the countries where there are strong privacy laws also hinder the host picking from attaining the technical options.
Using an offshore host also helps individuals and businesses to control any possible legal risk. However, there are several pros and cons of using offshore and anonymous hosting for your anonymous blog.
Pros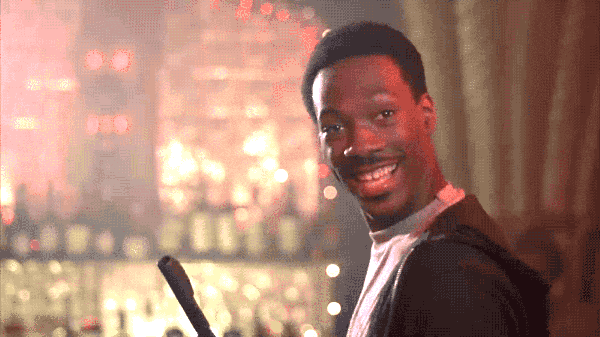 Accessibility: You get worldwide exposure in most cases. Also, you are free of any cyber laws followed in the countries. Therefore, more exposure leads to more growth.
Control: It can provide you with a foreign database to secure backup. Moreover, you can get an opportunity to avail the option of double jams.
Payment: It allows you to follow anonymous payment methods. Also, there are primarily affordable pricing options for the features that are necessarily required for a blog.
Cons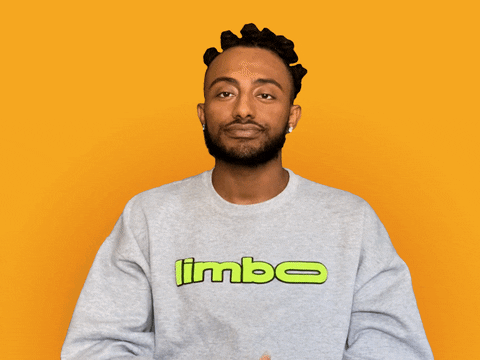 Limited rights: You do not have rights to server, domain names, or space despite complete control over all the features and customization options.
High costs: It may charge you a leg and an arm. Moreover, the Fiat payments may lead to troubles by giving you illusionary safety.
Despite several pros and cons, we recommend choosing an offshore web hosting for your anonymous blog for the following reasons.
Reduced risk of punishment: So you are going to have freedom of speech with your anonymous blog, which means you are prone to run afoul of laws, cultural norms, and regulations. Thus, punishments of lawsuits, fines, or jails should be the risks. But you don't have time to worry about them.
Also, the authorities may remove your content from the internet. You can likely avoid this issue and protect your freedom using offshore hosting.
Classified legal protection: One of the best examples of this is WikiLeaks which releases classified documents of government to the public. If it were hosted in the United States, if it did not have used offshore hosting, the government would have shut it down by now.
Thus, in such cases, they cannot shut this website forcefully.
Research: before committing with your host, do check for the location of your host.
Location restrictions: just because you are registered abroad does not mean you are following the law. Thus, keep in mind that you should be vigilant about the prevailing laws in your operating country.
Anonymous Services: The offshore web hosts should offer completely anonymous services so that nobody can reach your identifying information. Also, your privacy should remain intact in front of any host who creates an account for you.
You can make all the payments either with cash or Bitcoin. Besides, the communication is carried through an anonymous email address.
In addition to several plus points that offshore web host offers, several problems may hinder your privacy or work due to the strategies of offshore hosting.
Know the local regulations: If you plan to set up a gambling site and belong to a region where it is illegal, you need to choose an offshore web host.
You may be engaged with such activities or content on your website, which will be breaking the laws of your country. Therefore, be extremely cautious while choosing your WebHost. Moreover, there are things that you need to consider before selecting your host.
Privacy: the hosting providers claim about keeping your anonymity and not merely as a marketing tactic.
Payment: the currencies can be tracked. Therefore, cryptocurrencies such as bitcoin are an excellent way to pay while keeping the anonymity of your host.
Industry check: there are internal laws followed by the industries that do not allow you to track your plans for the business.
The actual reason for getting engaged with offshore web hosts is to work without the governmental restrictions of the country. Therefore, it is considered as the primary danger. However, choosing an offshore web host does not give you the guarantee of 100 % safety.
The actual reason for getting engaged with offshore web hosts is to work without the governmental restrictions of the country. Therefore, it is considered as the primary danger. However, choosing an offshore web host does not give you the guarantee of 100 % safety.
Step 4: Install WordPress Blog
You need website hosting and a domain name at first to start your self-hosted WordPress blog. There are two WordPress blogging platforms; WordPress.org and WordPress.com.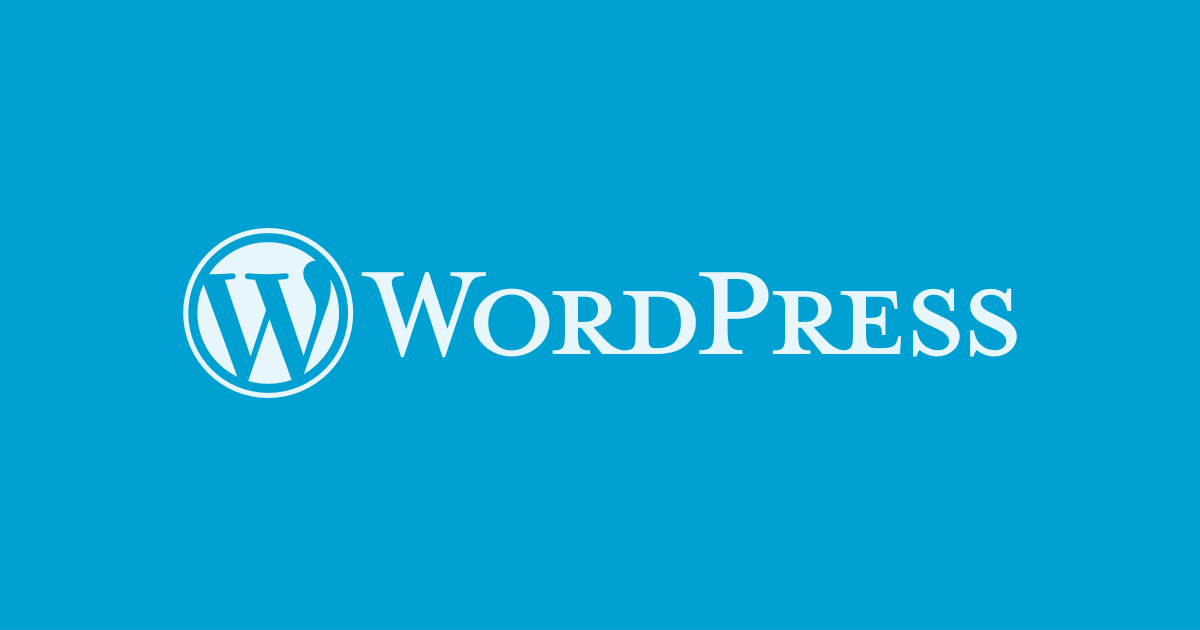 We recommend using WordPress.org to start your anonymous blog website. To find out Basic WordPress Configurations, you can see our guide here: How to Start a WordPress Blog
If you already have a WordPress blog or a website, you can start anonymous blogging on your already established website. You will only need to add a new user in this case. After adding a new user, you can simply start posting your blogs as an anonymous user.
Remember that you need to have a pseudonym to write anonymously. So if you use your name as an author name, you would not be anonymous, duh!
To add a new user, you can simply open your WordPress dashboard and go to Users> Your Profile, and then add a new nickname for a new profile. Next, click on the drop-down menu and select a pseudonym. It should not be your real name.
Step 5: Start Monetizing
When it comes to money, it is not differentiated from another type of blogging. The only different thing is your actual name. You have to share your personal stories and details to drive sales and trust of affiliates or your services.
However, money-making strategies are different or limited in anonymous blogging. Yet, it also depends on the fact that how far you would take your anonymity. For example, if you have a secure host and limit your profile details, there are fewer chances of knowing your identity.
As an anonymous blogger, you can still earn money by selling your products, affiliates, and self-publishing of your products or services.
It is a bit difficult to work as a self-publisher because you cannot promote your stuff to your close friends and family, and therefore, it is time-consuming.
Your content must be of a high standard because it has to be great as an anonymous. Moreover, there are millions of blog posts on the same topic on the internet, which creates competition, and thus to get maximum attention for your blog post, it has to have great content.
Moreover, people reading your posts will also be sharing them on their blogs or social media. Therefore, format them in a good way with properly guided images, links, and entertaining information.
Grabbing an audience is the foremost thing; money-making is the afterthought. If your audience is interested in your content, you don't have to worry about where money will come from. It will come on its own.
So put more effort into gathering and finding fans. Promote your posts by either SEO, social media, or paid aids. WordPress gives you plugin options that will let you easily share your blog posts to social media. The key to paid methods gives you a chance to click the traffic right away.
Now that covered the basic steps of building your blog and attracting an audience. Let us now find ways to begin monetizing the blog and start earning.
Affiliate marketing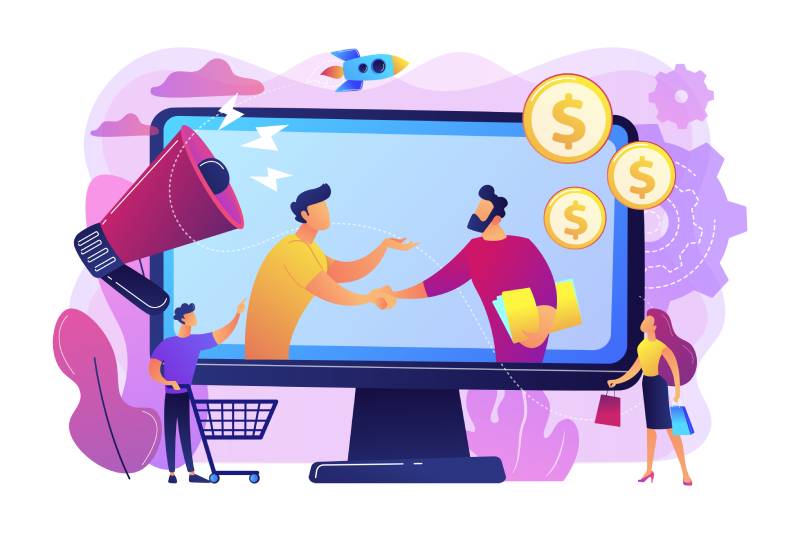 It is a type of marketing based on performance and helps dramatically to monetize your blog. The business owners usually reward affiliates for bringing a new customer to the company through advertising endeavors. Customers, publishers, networks, and merchants are the key players in this.
Remember that referral marketing is different from affiliate marketing. It's a good idea to sign up to search for promotional offers with high ticket affiliate networks.
Online advertising is further linked to affiliate marketing. Some of these mechanisms are paid search engine marketing, email marketing, search engine optimization, content marketing, and display advertising.
Advertising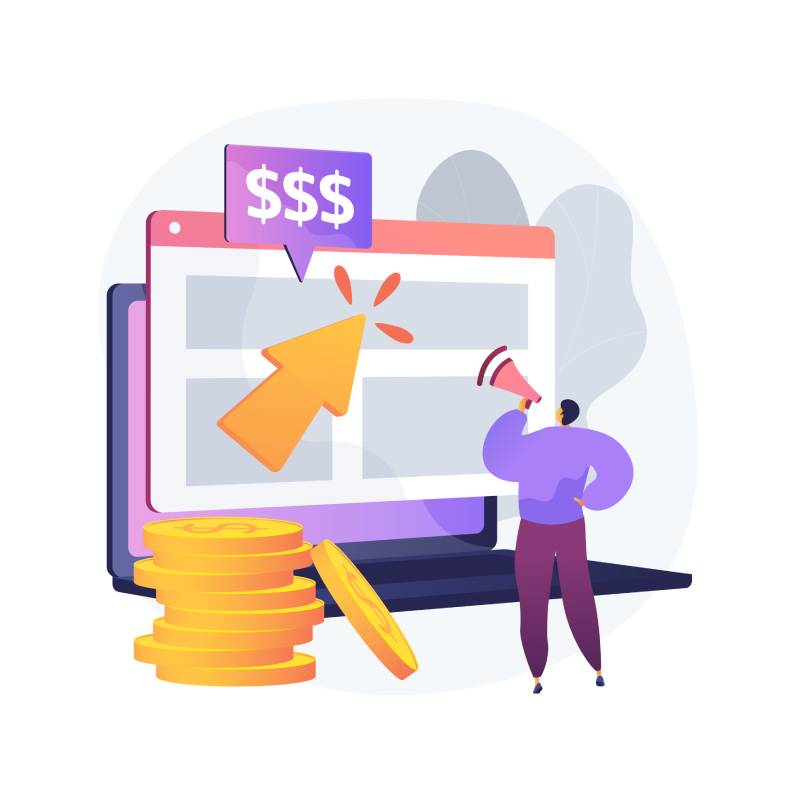 Adsense
It includes the advertising with Cost per click (CPC), which is displayed on your blogging website, and you will get paid whenever anyone clicks it. If you want steady revenue, then a quicker way is to use traffic through Google adverts. These ads can bring about high conversions if your blog has good traffic. In-post ads are best for this.
You don't have to spend a lot of time or coding creating Google AdSense, and that's the most significant advantage.
CPM Ads
Like CPC, CPM, or Cost per mile ads also bring about steady and reasonable income if the blog traffic is good. It does not require any coding and is easy to set up.
All you need is to sign up for an advertising account and add it to your blog. However, the returns are absurdly as low as $0.10 per thousand impressions. That's why you need to create loads of traffic to make good money.
Direct advertising
It is better to work directly with the businesses to earn more income instead of involving a third party to work for your advertising deals. However, you will need good traffic before choosing this option.
Advertisers can make a handsome income with sponsored posts. In this arrangement, you may have to publish according to the advertiser's demands or write content including their service or product.
You can expect $50 to $500 according to the type of post. The rules for writing sponsored posts may vary from country to country. You have to mention in your post that it's an advertisement.
Influential blogs are more likely to be sponsored by companies. You will have to mention the company or brand's name in the footer/header or sidebar or have cross-branding throughout the blog.
You should have complete command over your niche, so the companies may want to sponsor you. There is an option of offering companies your services. For example, you may provide businesses with training and consultation services to start their blog.
Online courses and workshops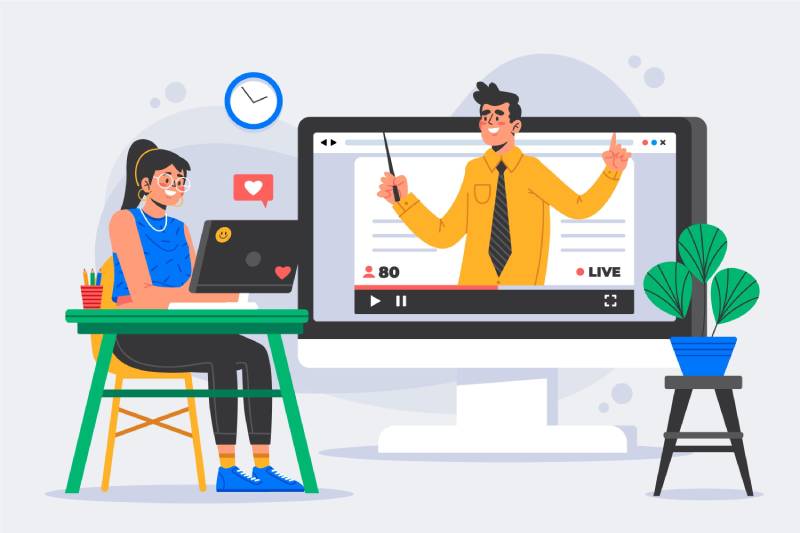 Training and consultation can be extended to online courses, which can easily be scaled up to providing self-teaching material. You may start by gathering the email addresses of the trainees of different companies you work with and then offer them new online courses or workshops.
There is a high revenue potential, but bloggers with limited resources may not be benefitted from its full potential.
Books and ebooks
If you offer training or consultation services online, then you may find it worthy to pack the material in the form of an ebook. In this way, your trainees will follow you at an equal pace. In addition, it is an effective way of making money blog.
Consulting/Coaching
You may extend your services to coach new bloggers. You will always get the same question "how can I make money blogging." You can always teach your trainees how you built a profitable business from blogging.
You will be able to brand yourself while positioning at a particular place within your niche.
Selling freelance service
Selling your time will help you earn per minute you spend in consulting. Companies are also run blogs where there is a massive demand for skilled and proficient writers.
Here you can demand a higher rate than freelancing websites. In addition, you can extend your services from writing to editing to proofreading.
Extra tips to make money blogging
Being successful means enjoying writing content for the blog post and letting the topic organically generate money for you instead of writing to target money.
Find a unique way to write and think about your niche instead of copying another blogger.
Remember that the combinations of working in blogging are endless. There is no hard and fast rule to do this, so do not compare your income with other bloggers as everyone uses their unique combinations. Develop yours.
Your success depends on your content. There is no other way to focus on the standard.
Adopt diversification for income streams and manage different ways to do this.
Conclusion
Bloggers have their reasons to stay anonymous with anything they publish online. Although anonymous blogging has disadvantages, the process is relatively easy for those who once get into this smoothly.
It may not be cheap or pocket-friendly to start or move to monetization. But it is a safe alternative for those who want to keep everything secret, whatever they write. However, to maintain anonymity intact, you should keep everything from profile to website anonymous.

As one of the co-founders of Codeless, I bring to the table expertise in developing WordPress and web applications, as well as a track record of effectively managing hosting and servers. My passion for acquiring knowledge and my enthusiasm for constructing and testing novel technologies drive me to constantly innovate and improve.
Expertise:
Web Development,
Web Design,
Linux System Administration,
SEO
Experience:
15 years of experience in Web Development by developing and designing some of the most popular WordPress Themes like Specular, Tower, and Folie.
Education:
I have a degree in Engineering Physics and MSC in Material Science and Opto Electronics.