Nowadays  wordpress themes are so complete and handy, you barely need any programming knowledge to build your own unique website.  One important feature are the pre-build demos.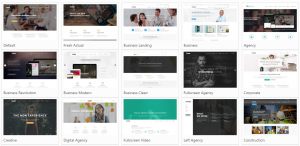 Complex and multi-functional themes such as Codeless themes, Specular and Tower, have so many  theme options and features that allow you to create hundreds of completely different sites. But learning what are all these options and how to use them, is often a task users do not have time to learn for (i mean, who reads documentation nowadays..?! ;).
So the  programmers have come up with the demos. A list of 28+ demos is already build and available for you to check on. Find the demo that best fits your needs and  liking. One click and you have already 90% of the dream site ready.
However, with all the good wish of the theme programmers, there are issues that they can not control. Such is the most common issue ever: Dummy data import stops before reaching 100%!
You try to import the demo data, but it refuses to finish the import successfully. Why does this happen? There are some reasons that can make the import process not successful.
Please make sure to check on these settings
1.To have the required access on themes files and folders;
2. Check the execution time limit.  Change it on your server if not long enough to let all dummy data import. Especially when importing with attachments, the amount of data to load increases significantly; The attachments are the images used in the online demo. You can chose not to import them if you do not want to use more memory from your server and upload your own licensed images.
3. Check to have have enough memory limit. Demo data contains a lot of content so it is quite big in size. If your allowed memory limit exceeds the necessary memory limit needed to finish the import, then this error will happen.
You can increase it yourself by adding this line into your wp-config.php file :
define('WP_MEMORY_LIMIT', '94M');
Or ask your hosting provider to do it for you.
4. One of the installed plugins is conflicting with theme. This is not very common but not excluded. Try  to disable installed plugins and Visual Composer before installing dummy data. Go to Plugins  and deactivate them. If the option is not there, go to your  wp-content/plugins  using a ftp connection of cpanel. Rename each of the plugin's folder. This will automatically deactivate them.  Now go back to dashboard and try to install dummy data again. After dummy data installation is completed, Go to  Plugins and activate the plugins again.
If the issue persists, write at our support.