If you are looking to start a web hosting reselling business, you need an unlimited reseller hosting provider that will allow you to grow freely and avoid future problems.
In the list below, we have identified the best providers who allow you to host more than 100+ web hosting for resale. Many of these also offer an excellent system like WHMCS.
The Top 5 Best Unlimited Reseller Hosting
Best Unlimited with cPanel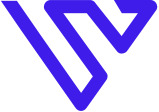 Free domain and SSL certificate
Unmetered bandwidth
Auto daily backups
24/7 live chat support
See Pros & Cons
Pros
User-friendly interface
Free website migration
24/7 customer support
Highly scalable hosting options
Cons
No free trial available
Additional cost for priority support
Verpex offers affordable reseller hosting with a strong focus on performance and scalability. The company is renowned for its resilient infrastructure, ensuring an impressive uptime of 99.9%.
Server response time averages around 400ms, which is excellent for providing users with a seamless browsing experience. Verpex also offers unmetered bandwidth across all its plans, meaning your website can handle a significant amount of traffic without any issues.
Starting at just $9.59/month, Verpex's reseller hosting plans are competitive and come with numerous valuable features. These include a free domain, SSL certificate, and automated daily backups. Verpex also offers free website migration services, which is a useful feature for those looking to switch hosting providers.
Verpex offers high-performance reseller VPS and dedicated hosting plans. These plans are easily scalable to accommodate the growth of your website or business.
Verpex's 24/7 live chat support ensures that any technical issues you encounter are swiftly resolved. However, for priority support, an additional fee is required.
With its solid performance, scalable hosting options, and comprehensive features, Verpex is a strong contender in the reseller hosting market.
Best with Unlimited Disk Space

Free website migration service
Unlimited disk space and bandwidth
One-click installer for popular applications
Advanced server caching for improved speed
See Pros & Cons
Pros
90-day money-back guarantee
Free domain with hosting plan
Excellent security features
Outstanding customer support
Cons
Doesn't offer Windows hosting
Plans might be slightly expensive
InMotion is a trusted name in the hosting space, providing reliable and feature-rich hosting plans ideal for businesses of all sizes. The company stands out with its 90-day money-back guarantee, demonstrating confidence in their services.
InMotion maintains an average server response time of around 400ms, providing a quick and smooth browsing experience for users. It also offers unlimited disk space and bandwidth, catering to websites with high traffic volumes.
Reseller Hosting plans start at $22.99/month and come packed with valuable features. These include a free domain, website migration service, advanced server caching, and a one-click installer for popular applications.
Their basic Reseller plan start with only 25 cPanel account to resell. With $72.99/month you can get access to 100 cPanels. So practically you can have about 100 clients. Keep in mind that all their platform offers a white-label service.
InMotion's customer support is commendable, providing timely and effective solutions. However, it's worth noting that InMotion only provides Linux-based hosting, which might not be suitable for everyone.
Overall, with its robust performance, generous features, and exceptional customer support, InMotion is a top-tier choice for reseller hosting.
Best with Unmetered Disk Space

45-day money-back guarantee
Unmetered bandwidth and disk space
Free SSL certificate and domain
24/7/365 customer support
See Pros & Cons
Pros
Easy-to-use control panel
Free site builder and website templates
Highly reliable with 99.9% uptime guarantee
Flexible and affordable hosting plans
Cons
Higher renewal rates
Domain registration is free for the first year only
HostGator is a well-established hosting provider offering robust and scalable hosting solutions. It's particularly recognized for its easy-to-use interface and excellent customer service, available 24/7/365.
With an average server response time of around 400ms, HostGator ensures a quick browsing experience. The company offers unmetered bandwidth and disk space, making it an excellent option for high-traffic websites.
HostGator's reseller hosting plans start at a competitive $19.95/month. Each plan comes with a free SSL certificate and domain for the first year, enhancing security and saving costs for website owners.
They offer unlimited cPanel accounts so you can practically Hostgator offer unlimited websites to be hosted even on their basic plan. The hosting provider uses WHCM for the management of their clients.
Despite its benefits, it's worth noting that HostGator's renewal rates are higher than their introductory rates. Therefore, long-term costs could be a consideration for some users.
With its flexible plans, reliable performance, and exceptional customer support, HostGator is a solid choice for unlimited reseller hosting.
Best for Agencies

Cloudflare integration for improved speed
Automated weekly/daily backups
Extensive developer tools and features
One-click app installer for over 100 apps
See Pros & Cons
Pros
User-friendly interface
Fast and reliable hosting
Low-cost plans available
Excellent customer support
Cons
Renewal rates can be high
No phone support
Hostinger is known for its competitively priced and reliable hosting services, making it an attractive option for agencies that manage multiple client websites.
Its average server response time is impressive, with an average of around 350ms. This swift response time ensures that your website visitors enjoy a smooth browsing experience.
Hostinger uses Cloudflare to provide seamless CDN integration, which speeds up content delivery for users worldwide. This feature enhances the user experience and potentially improves SEO rankings.
In terms of pricing, Hostinger's agency plans start at a pocket-friendly $3.99 per month, making it a cost-effective solution for small businesses and personal websites.
These plans come with a free SSL certificate and a one-click app installer that supports over 100 apps. Additionally, Hostinger conducts automated weekly and daily backups to prevent data loss.
For more resource-intensive websites, Hostinger offers VPS hosting and cloud hosting plans. These plans offer increased resources and control, making them suitable for larger websites and businesses.
With its robust hosting capabilities, affordable pricing, and extensive features, Hostinger is a great choice for agencies that need reliable and cost-effective hosting solutions.
Fastest Reseller Hosting

Unlimited SSD space and transfer
Free and easy site migration
Anytime money-back guarantee
99.9% Uptime Commitment
See Pros & Cons
Pros
Superior speed performance
Highly reliable
Excellent customer support
Environmentally friendly – 'green' hosting
Cons
Renewal rates can be high
Some plan limitations
A2 Hosting is a highly-rated hosting provider known for its exceptional speed and reliability. With an emphasis on performance and green hosting, A2 Hosting's commitment to environment-friendly practices sets them apart from the competition.
A2 Hosting provides an average server response time of around 300ms, leading the pack in speed. It also offers unlimited SSD space and transfer, making it an excellent choice for businesses of all sizes.
Reseller plans start at $22.99/month and include a wealth of features such as a free site migration and an anytime money-back guarantee – a testament to their confidence in service quality.
For hosting reseller businesses and more demanding projects, A2 Hosting offers high-performance VPS and dedicated hosting plans, complete with higher levels of customization, control, and resources.
Despite its exceptional performance, potential customers should note that A2 Hosting's renewal rates can be relatively high, and there may be some limitations on their lower-tiered plans.
Nevertheless, with its commitment to speed, reliability, and green hosting, A2 Hosting remains a compelling choice for unlimited reseller hosting.
FAQs
What is unlimited reseller hosting?
Unlimited reseller hosting refers to a hosting plan that allows users to create an unlimited number of accounts under one major account. This is particularly useful for businesses that want to sell hosting services to other companies or individuals.
Who are the top providers for reseller hosting with unlimited providers?
The top providers for unlimited reseller hosting include Hostinger for Agencies, Verpex, InMotion, HostGator, and A2 Hosting. Each of these providers offers unique benefits and caters to different business needs.
Why is WHMCS important in reseller hosting?
WHMCS is a comprehensive client management, billing and support solution for online businesses. It automates all aspects of operations, from setup and suspension of accounts to collecting payment and providing support. Many of the top reseller hosting providers include WHMCS or similar systems in their plans.
What should I consider when choosing a reseller hosting with unlimited scalability?
When choosing a provider, consider factors such as pricing, uptime, speed, customer support, the user interface, and any additional features such as free SSL certificates or domain names. Your specific business needs and growth plans should guide your decision.
Is there a downside to reseller hosting?
While unlimited reseller hosting offers numerous benefits, potential downsides could include higher renewal rates and limitations on lower-tier plans. Some providers also oversell their servers, which can lead to slower website performance if the servers get too crowded.
Can I upgrade my reseller hosting plan later?
Yes, most hosting providers offer the flexibility to upgrade or change your reseller hosting plan as your business needs evolve. Always check with your chosen provider about their policy on plan changes.
How do I start a web hosting reselling business?
Starting a web hosting reselling business involves choosing a reliable unlimited reseller hosting provider, setting up a hosting plan, and then selling portions of your hosting plan to other businesses or individuals. You'll also need to manage client accounts, which includes billing and providing customer support.
Conclusion
In conclusion, unlimited reseller hosting can serve as a powerful tool for those looking to venture into the web hosting reselling business. It provides ample scope for growth and scalability, freeing businesses from worrying about future obstacles related to hosting capacity.
The providers we have listed – Hostinger for Agencies, Verpex, InMotion, HostGator, and A2 Hosting – are all industry leaders with a proven track record in delivering top-tier hosting services. Each offers unique benefits, from superior speed and uptime to excellent customer support and user-friendly interfaces. Plus, many of them provide a perfect system like WHMCS, further simplifying the hosting reselling process.
As with any business decision, it's crucial to assess your individual needs, budget, and growth plans when choosing a provider. We hope this review serves as a useful guide in your journey to becoming a successful web hosting reseller.

As one of the co-founders of Codeless, I bring to the table expertise in developing WordPress and web applications, as well as a track record of effectively managing hosting and servers. My passion for acquiring knowledge and my enthusiasm for constructing and testing novel technologies drive me to constantly innovate and improve.
Expertise:
Web Development,
Web Design,
Linux System Administration,
SEO
Experience:
15 years of experience in Web Development by developing and designing some of the most popular WordPress Themes like Specular, Tower, and Folie.
Education:
I have a degree in Engineering Physics and MSC in Material Science and Opto Electronics.