With the advancement of technology of OpenAI and others, AI Landing Page builders have also emerged.
These tools assist you in creating websites with just a few simple commands, which you can then use to sell or opt-in for any type of business.
Some of these also offer additional AI tools that can aid you in this journey.
The Top 7 Best AI Landing Page Builders

AI Website Builder – Live in 4 Clicks
eCommerce Features
Marketing Integrations
24/7 Customer Support
Free Domain & Email
Special Offer: $2.99/mo + 2 Months Free (SAVE 75%)
Renewal at $6.99/mo
See Pros & Cons
Pros
Stunning Templates
Easy eCommerce
Seamless Integration
24/7 Support
Hostinger's AI Website Builder offers a seamless experience for users. By answering just three simple questions, the AI initiates the website creation process, generating SEO-friendly content complete with unique copy and relevant images.
Users can further customize their sites using a drag-and-drop editor, ensuring a personalized touch to every website.
With Hostinger, businesses and individuals can choose from 150 responsive and fully customizable templates, suitable for various niches like business sites, online stores, blogs, and portfolios.
Additionally, its eCommerce capabilities are robust, allowing users to set up stores selling up to 500 products without incurring additional transaction fees.
The built-in SEO tools and integrations further aid users in outperforming their competition on search engines. With 24/7 customer support, Hostinger ensures users get assistance whenever they need it, making it a go-to choice for many seeking a reliable website builder.

Interactive Demos for Effective Landing Pages
AI-Powered Content Generation for SEO
AI-Enhanced Image Background Removal
Seamless Landing Page Builder Integration
See Pros & Cons
Pros
Effortless content generation with AI
Interactive demos for a hands-on experience
Advanced image editing using AI
Landingi takes landing page creation to the next level with its integration of advanced AI capabilities. Users can dive into interactive demos, offering a hands-on experience and insights into creating captivating landing pages.
The platform enables users to generate high-quality, SEO-optimized content without any manual guesswork, ensuring that landing pages rank well and reach a broader audience.
One of the standout features is the AI-powered background removal tool, allowing users to edit images directly within the Landing Page Builder.
This feature, combined with the platform's other offerings, makes Landingi an ideal choice for businesses aiming to transform their visitors into loyal customers.
With a strong emphasis on user experience and conversion optimization, Landingi ensures that businesses can design and launch high-performing landing pages with ease.

Faster Landing Pages with AI
Optimized for High Conversion
AI Copywriting Tools
Effective Traffic Optimization
See Pros & Cons
Pros
Personalized recommendations for optimization
Instant content generation and remixing
30% increase in sales and signups
Unbounce has carved a niche for itself by integrating AI to facilitate quicker landing page creation. Their expansive data and AI capabilities allow businesses to efficiently convert billions of visitors into tangible results – be it leads, sales, or signups. With Unbounce, not only can brands build landing pages faster, but they also achieve significantly better outcomes.
The platform offers intuitive builders that cater to various skill levels, empowering users to create landing pages, popups, and sticky bars without hassle.
The addition of AI copywriting tools further bolsters the content creation process, helping marketers overcome the challenges of writer's block. And the cherry on top? The platform's ability to optimize traffic ensures that visitors are directed to the most suitable landing page, resulting in a whopping average increase of 30% in sales and signups.
Unbounce is not just about landing pages. Its versatility extends to creating optimal visitor experiences across various online marketing channels, whether it's search, social, or email.
Brands can seamlessly align their Google ads, social media campaigns, and email marketing efforts with dedicated landing pages, ensuring maximum conversion.
As Claire Seymour, Director of Marketing, aptly put it, Unbounce allows her to rapidly roll out campaigns independently, providing all the necessary insights for informed decision-making.
From selling products and services to collecting leads, or even establishing a solid online presence for a business, Unbounce offers tailored solutions to meet unique marketing goals. And for agencies looking to scale their campaigns, the platform delivers customizable landing page templates coupled with intelligent optimization features.
Backed by an award-winning customer success team, an engaged community of marketers, and a plethora of educational resources, Unbounce ensures that businesses grow, and they grow smartly.
The company's commitment to its users is evident with its offering of a free 14-day trial and an AI-driven copywriting tool that's also free of charge. Truly, with Unbounce, the future of landing page creation looks brighter than ever.

AI-Powered Landing Pages
No Coding or Design Skills Needed
Highly Customizable and Publishable
See Pros & Cons
Pros
AI generates compelling copy
Intelligent image addition
Instant publishing capabilities
Creating an attractive landing page can be quite a challenge, especially if you lack coding or design expertise. Sitekick revolutionizes this process by introducing a seamless, AI-powered approach to landing page creation. In just a few seconds, users can produce visually appealing pages that not only look great but also drive conversions.
With Sitekick, there's no need to grapple with the intricacies of coding, design nuances, or the art of persuasive copywriting.
The platform's unique AI-driven features take care of all these elements, ensuring that users get a final product that's both functional and aesthetically pleasing.
Here's how it works: Users simply provide their product name and a succinct description. This description acts as an elevator pitch, giving Sitekick a clear understanding of the product's essence.
From there, the AI takes over. It automatically generates compelling copy tailored to the product, selects appropriate images, and even provides customization options. Once satisfied, users can instantly publish their newly created landing page.
Sitekick effectively democratizes the process of landing page creation, ensuring that even those without any technical or design background can create stunning pages that resonate with their target audience.

World's Fastest Website Builder
AI-Driven Design, Copy & SEO
Custom Domain & Analytics
Simple AI CRM
Starting at [Price]/month
See Pros & Cons
Pros
AI Copywriting & SEO
Simple AI CRM for Marketing
Instant Website Generation
Cons
Custom Domain Included
Comprehensive Analytics
Easy Customization
Looking to build a professional, top-tier website within a fraction of the typical time? Durable brings to the table a game-changing AI-powered website builder. By leveraging advanced AI, Durable crafts entire websites – inclusive of eye-catching images and persuasive copy – all in a mere matter of seconds.
Durable stands out with its three-click online business setup. In under 60 seconds, users are treated to a fully designed website complete with a contact form, compelling copy, and relevant images. But the ease doesn't stop there. With Durable, editing is a breeze, and users can effortlessly manage multiple pages, secure a free custom domain, and delve into a marketing campaign without the need for any coding knowledge.
Durable's offerings are expansive, covering a wide range of businesses from pet care to personal training, construction, digital marketing, and much more. Their mission is simple but profound: "to make owning a business easier than having a job." And with their vast AI tools suite, Durable certainly seems to be delivering on that promise.
Moreover, every website built with Durable encompasses a custom domain name, top-tier search engine optimization, and in-depth analytics, offering users valuable insights into their online traffic. Beyond websites, Durable offers tools to automate marketing efforts, helping businesses generate ads, sales emails, and social media posts in seconds.
In a rapidly evolving digital age, Durable empowers businesses to not just keep up but to thrive. By simplifying the website building process and offering robust AI-backed tools, they are setting the gold standard for modern website builders.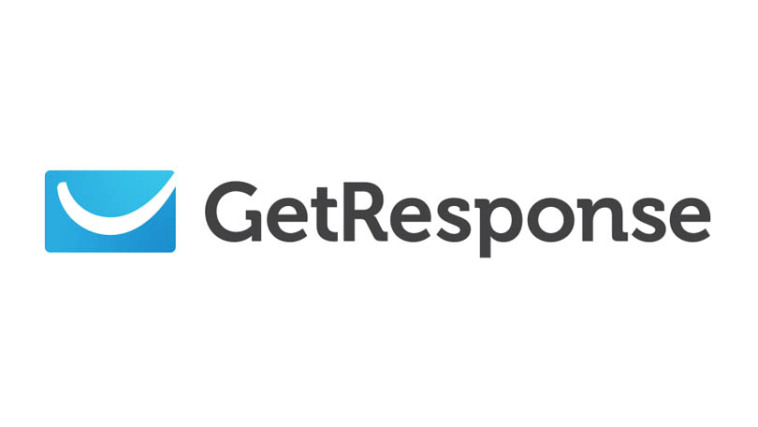 AI-Driven, Code-Free Web Design
Customizable Templates
All-in-One Marketing Suite
Drag-and-Drop Editor
See Pros & Cons
Pros
Personalized Website Templates
Instant Website Generation
SEO-Optimization Tools
Seeking a seamless path to manifesting your online vision? Enter GetResponse, a revolutionary AI-infused website builder. With GetResponse, create compelling, tailored websites that echo your brand's essence without delving into complex coding.
GetResponse elevates the website building experience. With just a few clicks, users can enjoy a professionally designed platform, whether for business, events, or showcasing a portfolio. It's not just about the initial creation; editing is a cinch. Dive into customization with AI-backed tools, a versatile drag-and-drop editor, and a plethora of ready-to-use templates.
Catering to a broad spectrum of industries, GetResponse prides itself on flexibility and user-centricity. Their mantra resonates with their offerings: "Crafting unique digital presences, effortlessly." With an expansive toolkit encompassing AI-driven design capabilities and an integrated marketing suite, GetResponse indeed encapsulates this ethos.
But that's not all. Beyond its stellar website-building capabilities, GetResponse stands tall as a comprehensive marketing solution. Users can broadcast their brand across diverse channels, ensuring a cohesive and impactful online presence. Plus, with in-depth analytics and SEO tools, businesses can drive organic traffic, track performance, and refine strategies.
In this digital age, where first impressions often hinge on online presence, GetResponse ensures you put your best foot forward. Through intuitive design, advanced AI capabilities, and a holistic marketing approach, GetResponse has cemented its position as the go-to solution for modern businesses.

AI-Powered Web Design
Seamless Customization
Mobile Optimization
Integrated Marketing Tools
See Pros & Cons
Pros
Intuitive Website Builder
Customizable Templates via AI
Instant Website Generation
Cons
Dynamic Design Capabilities
Comprehensive Analytics
User-Friendly Interface
Dreaming of an elegant website but are overwhelmed by the intricacies of design? Wix ADI is here to dissolve those barriers. Fusing the prowess of artificial intelligence with intuitive design tools, Wix ADI crafts bespoke websites that echo your vision.
Wix ADI, an acronym for Artificial Design Intelligence, ensures you're not just getting a cookie-cutter website. By asking a series of targeted questions, Wix ADI tailors your online space to mirror your unique brand identity. And if customization is your goal, the platform's intuitive interface guarantees a hassle-free experience.
Every creation with Wix ADI isn't just desktop perfect but also mobile-optimized. So, whether your audience is browsing on a laptop or scrolling through their smartphones, your website shines in the best light. Beyond design, Wix ADI is also a powerhouse for online visibility, ensuring that your space gets the attention it deserves.
But Wix ADI's offerings don't stop at design. With integrated marketing tools, SEO capabilities, and a rich app market, businesses can go beyond mere visibility to engagement, conversions, and loyalty. Dive into detailed analytics, gain insights, and refine your strategies seamlessly with Wix ADI.
In an era where online spaces are as crucial as physical storefronts, Wix ADI ensures your digital footprint is impactful, aligned with your vision, and designed to convert. With its combination of AI, user-centric design tools, and marketing solutions, Wix ADI sets a new paradigm in web design and online brand building.
FAQ
1. What is an AI Landing Page Builder?
An AI landing page builder is a tool that uses artificial intelligence to help users design, optimize, and deploy landing pages for websites. The AI can suggest design elements, optimize content for SEO, and even A/B test different versions.
2. How does it differ from traditional landing page builders?
While traditional builders rely on users to select templates and manually design elements, AI builders analyze user input and automatically suggest design layouts, content structures, and other elements to create a more efficient and effective landing page.
3. Are AI landing pages SEO-friendly?
Yes, many AI landing page builders have integrated SEO tools that analyze content for optimal keyword placement, meta descriptions, and other SEO best practices to ensure the pages rank well on search engines.
4. Can I customize my landing page after the AI designs it?
Absolutely! Most AI builders allow for manual customization after the initial design is generated. The AI's design is simply a suggested starting point that you can modify as needed.
5. How does the AI determine the best design for my brand?
Most AI landing page builders analyze input data like brand colors, logos, content, and target audience preferences. Using this information, they generate designs that align with brand aesthetics and resonate with the intended audience.
6. Do AI landing page builders support A/B testing?
Many do. The advantage of using AI is that it can quickly analyze results from A/B tests, learn from user interactions, and refine landing page designs accordingly.
7. How secure are these AI builders?
Security varies by platform, but reputable AI landing page builders prioritize user data protection and adhere to global data privacy standards. Always check the builder's security protocols and user reviews.
8. Can I integrate third-party tools and plugins?
Most AI landing page builders support integrations with popular CRM, email marketing, and analytics tools. Check the platform's documentation or support pages for specifics.
9. What if I have no design or coding experience?
That's the beauty of AI landing page builders! They are designed for users of all experience levels. The AI assists in the heavy lifting of design and optimization, making it easier for beginners to create professional-quality landing pages.
10. How much do AI landing page builders cost?
Pricing varies by platform. Some offer free basic versions with paid premium features, while others might charge a monthly or annual subscription fee. Always review pricing details and what's included before committing.
Conclusion
Tech keeps changing, right? Now we have these smart tools, like those webpage builders that do a lot of the work for us. It's like having a friend who knows all about web design, giving us tips on how to set things up.
As more of these tools pop up, it's going to be easier for businesses to stand out online. It's like catching a trend early; you're ahead of the crowd. So, it's a good idea to jump in now, before everyone else does.

As one of the co-founders of Codeless, I bring to the table expertise in developing WordPress and web applications, as well as a track record of effectively managing hosting and servers. My passion for acquiring knowledge and my enthusiasm for constructing and testing novel technologies drive me to constantly innovate and improve.
Expertise:
Web Development,
Web Design,
Linux System Administration,
SEO
Experience:
15 years of experience in Web Development by developing and designing some of the most popular WordPress Themes like Specular, Tower, and Folie.
Education:
I have a degree in Engineering Physics and MSC in Material Science and Opto Electronics.