Technical skills nowadays have become something everybody needs. Internet technologies are all around us. Almost every profession requires computer knowledge; you can't avoid it even if you consider yourself an absolute humanitarian.  So we have listed in this article the best Edtech platforms of 2023.
The best translators use computer-assisted translation tools; the best artists use technologies for their performances, etc. Learn or trail far behind. Moreover, those who have better-developed tech skills usually have higher salaries. Programming languages knowledge or the ability to work with design programs make you a more valuable candidate.
Unfortunately, academic training is not always effective in tech skills development. That's why in recent times, more and more people are looking for tech education platforms (Edtech platforms) to develop their skills in this area. In this article, you can find the eight best tech education platforms, which will help you to reach new heights in your studies and career.
Whenever you are allocating time to learn something new, you should pay extra attention to not let your regular responsibilities spiral. Use rewrite my essay service to delegate writing tasks to professionals while taking some valuable time for your tech education.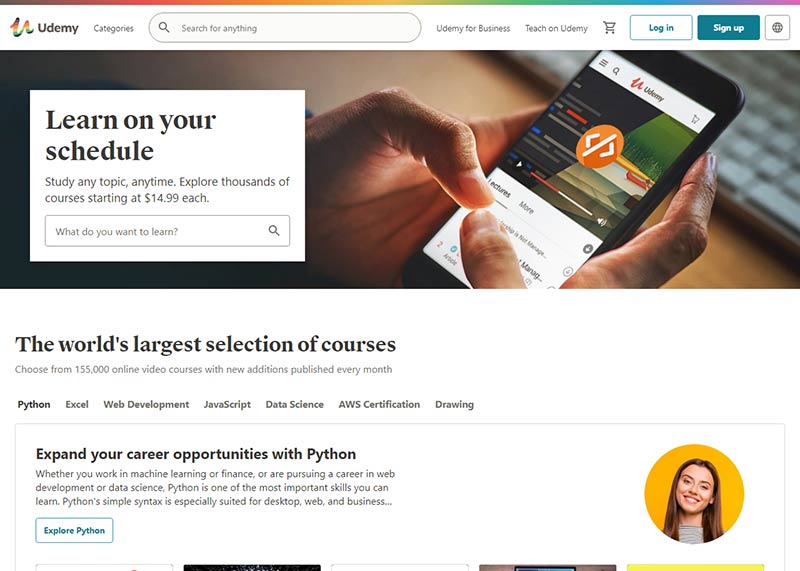 Udemy is probably the most popular learning platform, which includes approximately 100,000 courses. It's an excellent opportunity to obtain new skills or even acquire a new profession. On Udemy, you can find classes for different interests and funds (the price starts from $10 up to $500 for specialized topics).
There is also Udemy Free Resource Center, which offers free tech skills courses. For example, you can learn for free how to code your first game with the help of JavaScript, build your very own website from scratch using HTML5, CSS3, or WordPress. The design and format of every course are different. There is no standard format so that you won't be bored with the routine.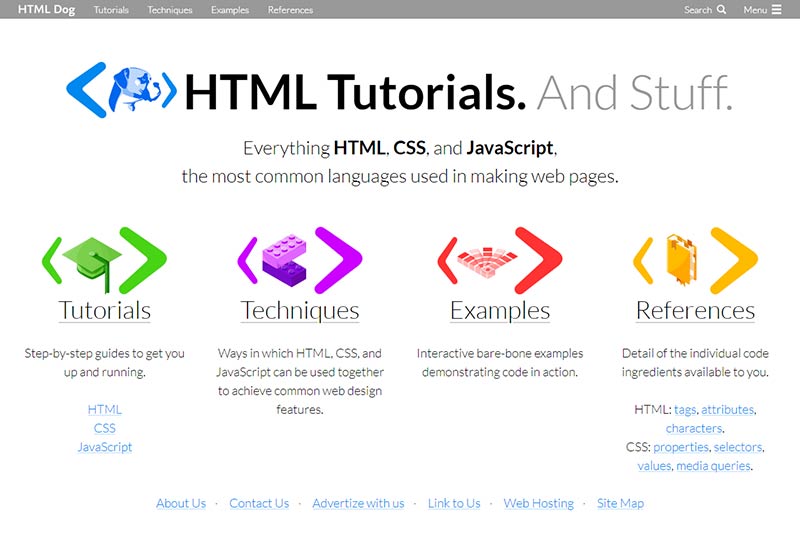 Learning the basics of HTML, CSS and JavaScript can be a good start in IT, especially when you don't have much previous experience with coding. They are one the most common programming languages out there. That's why the HTML Dog platform, which is focused on them, is a perfect place to start your journey.
It won't give you theoretical information on computer science, but help you can resolve your practical issues with the website. On this platform, you can find free tutorials. HTML Dog offers you some valuable techniques to use in your work with HTML, CSS, and JavaScript content.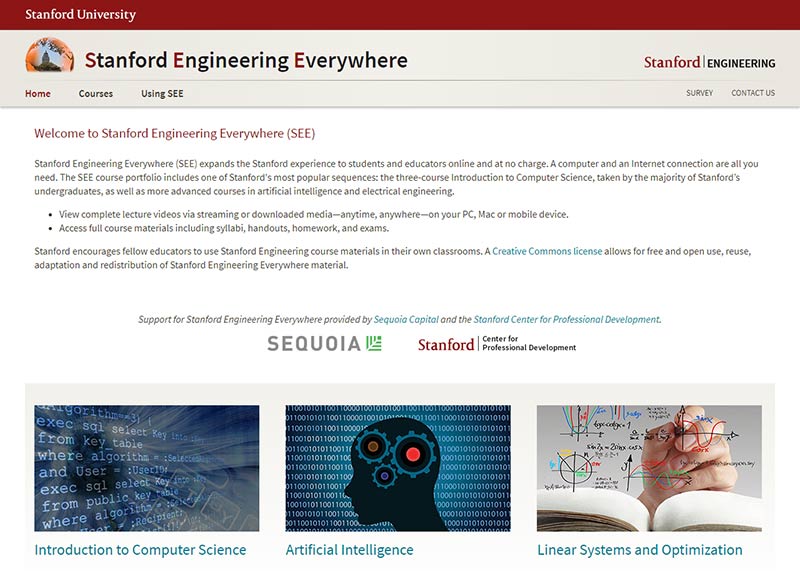 Stanford Engineering Everywhere is an initiative of the Stanford university's professors, which offers some online courses dedicated to engineering. It's a set of technical classes which can be helpful for students around the globe. The main advantage of this platform is the price. All the courses on SEE are free of charge. Not bad for a Stanford level of education.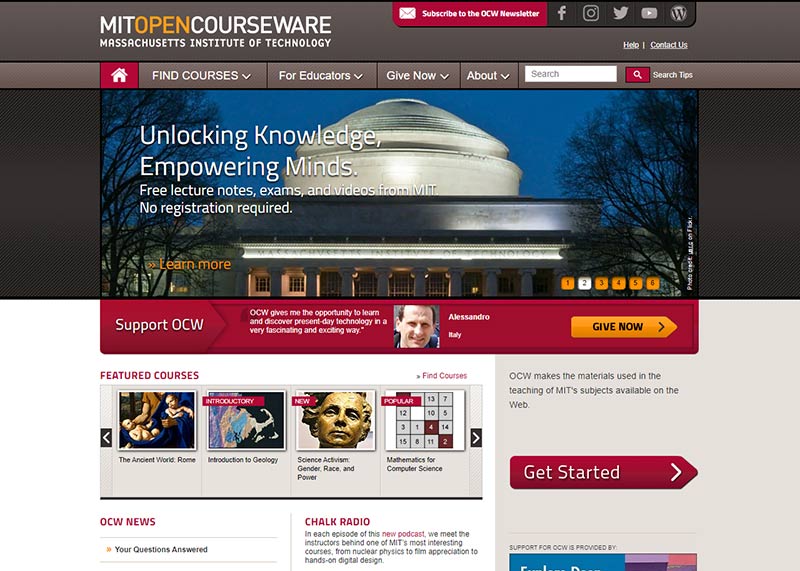 Another platform similar to SEE is called MIT OpenCourseWare. It's also an initiative of a well-known university. This time it's even more focused on technical skills in the typical Massachusetts Institute of Technology style. As well as the previously mentioned platform, this website offers free courses for the students' community.
To use MIT OpenCourseWare, you don't even have to be signed in to the website. There are courses for different levels, so you shouldn't worry if you are just a beginner in math or science.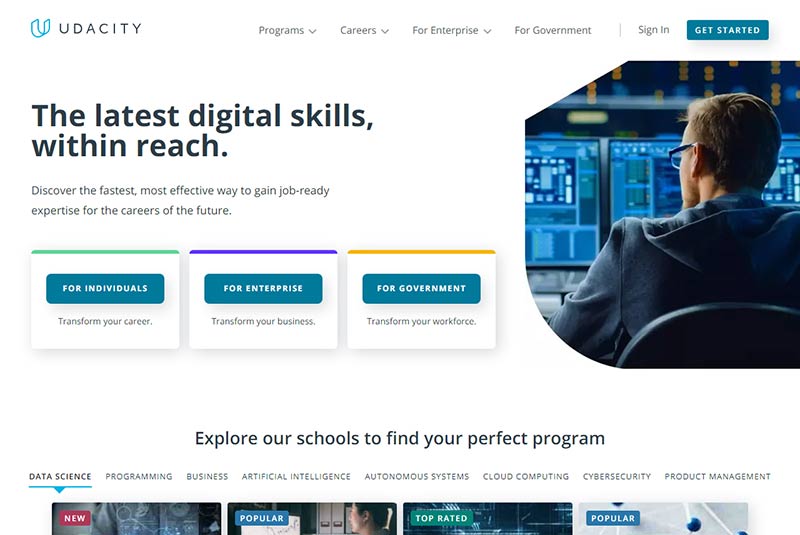 Udacity is a platform with a strict focus on tech skills, making it a more specialized education source. It includes tutorials on the most common programming languages, cloud computing, and data science for every level. The main benefit of Udacity is practice-based education.
Moreover, trainers' and platform coaches' support will help you start your career in IT as soon as possible. The "boot camp" way of teaching allows you to understand the material faster than you usually would using traditional academic tools. Udacity offers you personalized reviews, so you can be sure you won't miss a thing in your IT education.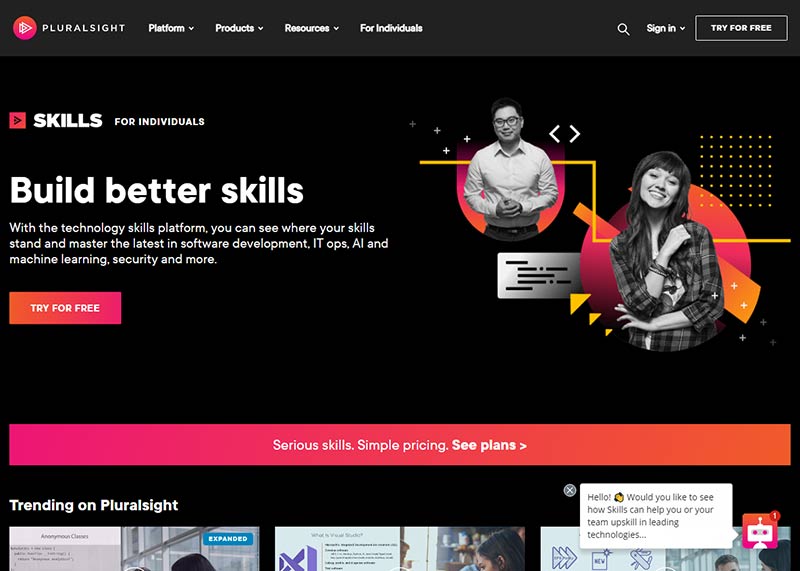 Tech education is not just about coding. Another valuable part of IT is data science is Pluralsight. On this website, you can also find courses in software development and cybersecurity, which become more popular every day. Its specialty is so-called "paths", the blocks of related classes which create something like a degree in different technology fields.
Pluralsight also offers you to take a test before starting any course. It can help you locate and eliminate your weaknesses before you move on to more complicated stuff. The platform includes more than 7,500 classes that have hundreds of blocks for you to choose from.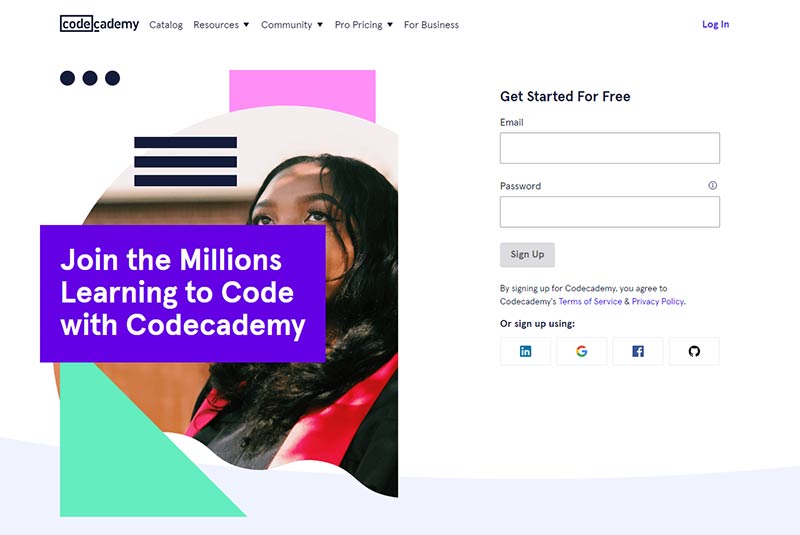 Codeacademy is another platform, which has a specialization in coding. Even though all of the courses are for free, there is a lot of fruitful information on programming basics. On the Codeacademy website, you can learn twelve of the most common programming languages. You can get acquainted with Python and Ruby. You also can develop your knowledge in JavaScript and Java, receive the materials on React.js, etc.
There is also a paid version of this platform. The Codeacadmy Pro account will cost $19.99 per month and give you access to many materials, quizzes, and hand-outs.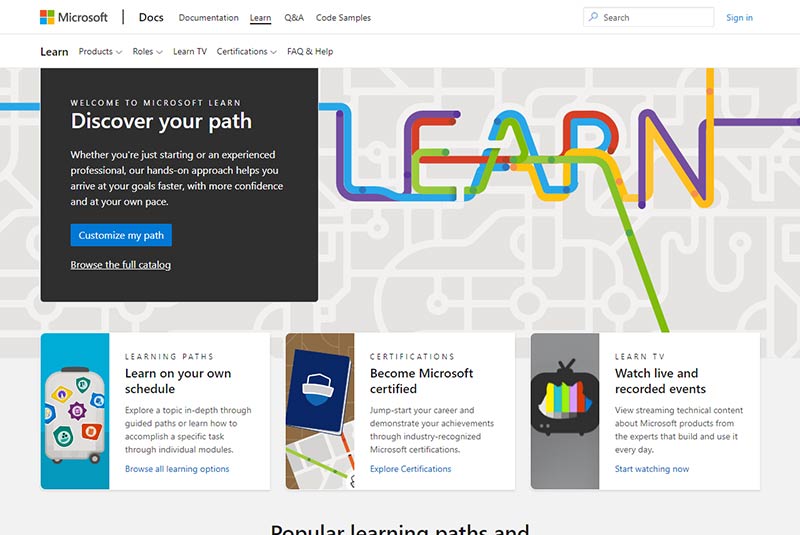 Microsoft is not only the most remarkable company in technology history. It's also a corporation, which has many educational initiatives to help people equip themselves with the skills required for a comfortable life in a digital world. Microsoft Learn is a platform, which offers you courses with certifications. It's a free option for those who are motivated enough for self-study. You can also choose the paid version with a coach, one of the Microsoft Certified Trainers.
Conclusion
Learning is a complicated process, but luckily technologies and online courses made our lives much more accessible. On the internet, you can find anything you need for your skills development.
The only thing you should do is to find the courses and platforms which suit you and your aims best. Hopefully, the mentioned eight platforms will help you to find your way into IT.
In case you want to create an online course there are two main options: WordPress LMS Themes or using the non code membership site platforms

Ludjon, who co-founded Codeless, possesses a deep passion for technology and the web. With over a decade of experience in constructing websites and developing widely-used WordPress themes, Ludjon has established himself as an accomplished expert in the field.