If you are looking for a perfect platform to sell your online course, you will come across several options. You can opt for self-hosted online course sites, and even Learning Management Systems. However, today we have picked to write a detailed Teachable Review.
The platform is called Teachable, and by the end of this review, you will be completely aware of why you should choose this platform to sell your course.
It will be an honest review; hence we will also be stating its cons, but it is on you to decide if the pros outshine the cons and whether the platform is worthy of your application.
As we continue, we will look in detail at the Teachable platform.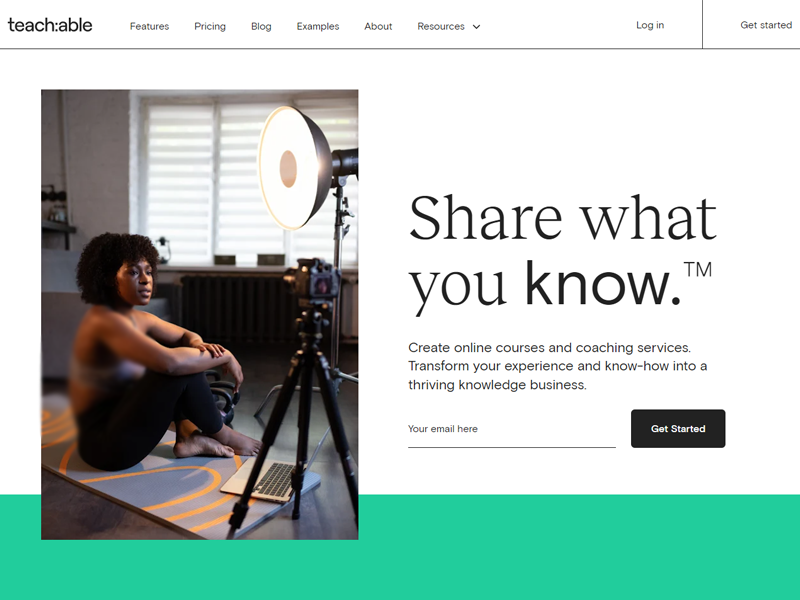 Teachable Overview
To begin with, Teachable is one of the best online course platforms without many complex features. It will help you create your videos of the best quality and sell them to earn a considerable amount of money.
Teachable is one of the best platforms of creating online courses
The best part of Teachable is its user-friendly interface; hence you will not face any problem navigating the site and uploading to sell your courses. However, not everything is glitter; if there are pros, there might be cons.
Teachable lacks extensive features that you can find in LMS, i.e., implications of corporate learning and other vital necessities especially required to cater needs of the trainers.
But again, LMS is costly with all these additional features. In contrast, Teachable will be light on your pocket with a handsome profit.
Another essential factor that makes Teachable outshine has to be its video content. Users usually prefer to learn through videos. Hence, these features hold great importance according to the affiliate marketing point of view.
Teachable is the perfect choice for your new journey if you are a beginner. It has essential features that support beginner sellers like customizable sales, thank you pages, etc.
Teachable, over the years, has managed to become one of the best course selling platforms being used widely all over the globe.
I can see it getting more success shortly because of its easy and user-friendly approach for both sellers and buyers.
In short, if you are looking out for a platform with immense benefits to selling your knowledge base courses, Teachable should be your go-to choice.
Teachable Review: Top Features
1. Building Website
In my opinion, even the best-rated online course builder platform can not replace the pros of operating your course from your website.
This platform offers a handful of options that you can explore to configure and brand your website where you will upload your course.
Website development usually seems a difficult task to perform. Still, with inbuilt tools and options by Teachable, things are made highly easier and more convenient for you.
You won't have to go through complex learning procedures to accomplish your goal of creating a website.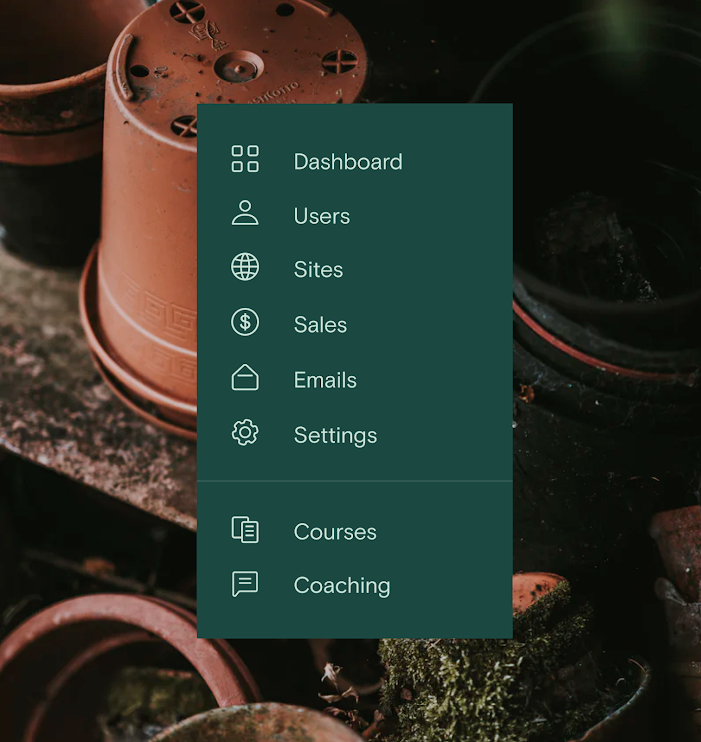 Let's look at some factors you can control when developing your website.
Theme
As they say, what is seen is sold, your website should have an attractive outlook to draw the attention of your target audiences.
You can add your customized logo, uploading relevant background images from a massive bundle of images offered through the platform of the Teachable course itself. You can even keep the color and fonts of your own choice.
Although they may look too simple to develop a creative website, trust me that you can build a good website even with these simplest tools.
It was solely for beginners who don't wish to waste much time on technicalities; however, you can insert your customized CSS if you are an expert.
Customized Domain
If you are up for long-term success, you should focus on having a custom domain on your site. Usually, Teachable offers a subdomain with its name. Still, if you can afford their paid plans, you can purchase your site's custom domain. Moreover, suppose your site is highly professional. In that case, you should consider removing the branding of Teachable on your site, which generally appears as powered by Teachable.
Blog
Blog relating the online courses might seem like an out-of-place idea, but it is the best strategy to attract audiences. Unlike other platforms, Teachable gives you an opportunity of adding a blog to your course selling page. You can explain many aspects of your courses in your blogs and attract audiences into buying them.
Customized Text
Teachable is considerate enough to respect locals by giving an option to customize your site's text to whatever language you prefer. You can change the language of every feature of your sites like links, navigations buttons, and even error box messages.
Customized Code
I have already mentioned in the theme part that experienced web developers can add their customized CSS in the code snippet area. If you are experienced enough, you can even add Java or HTML for the header.
Suppose you know how technical things work and have enough professional experience in this area. In that case, you can use Teachable's Power Editor and change the inbuilt theme. However, these options are not adequately developed, so only play around if you have enough experience to mess up.
2. Course Creator
Most online course entrepreneurs are fed up with dealing with complex platforms; hence they look out for something simple to create and sell. It has a pretty straightforward approach to creating training courses and other related tasks. Everything is so easy that even a beginner feels completely comfortable using this platform.
Let's shed light upon some of the items that make things significantly better and more accessible for the users:
Teachable's administrative panel is created with a clear-cut aim. You being by entering the name of your selling course and basic info of the instructor. In fact, for better results, you can also choose to add SEO links, course descriptions, outline titles, etc.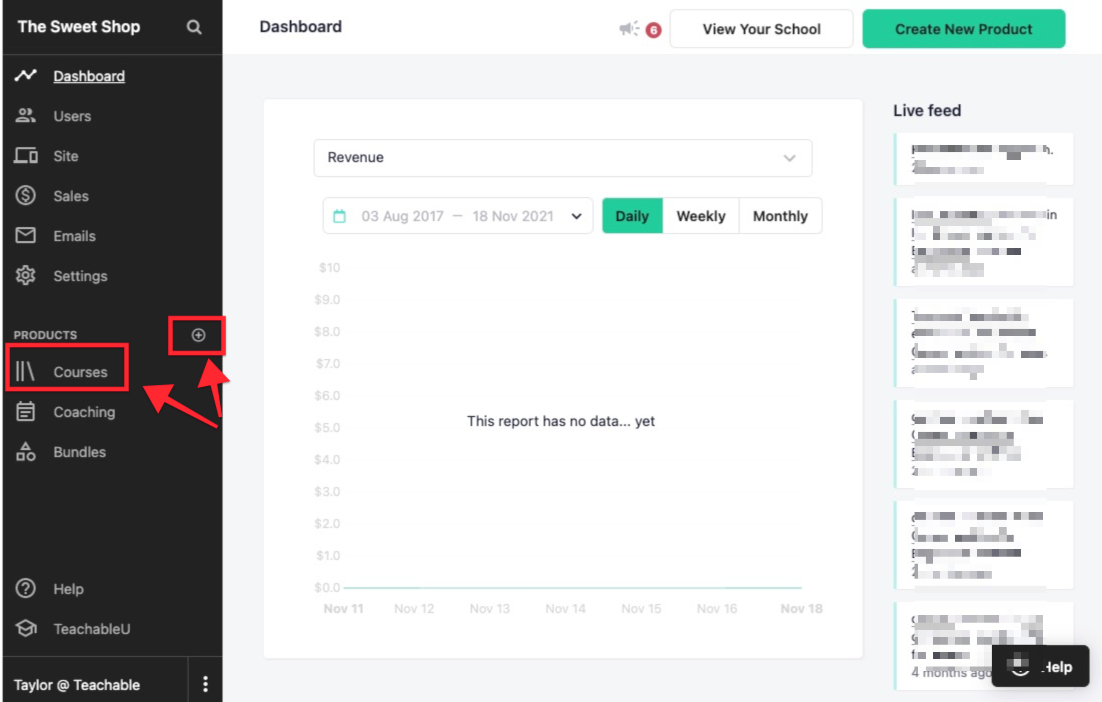 Here you can also customize the sales page of your course. You can add a course-related promotional video or add a relevant image to be displayed as the center of focus.
If we shift to our main focus of course creation, Teachable had made a pretty significant mark. It favors lesson delivery in video format, i.e., the most demanded one.
Moreover, if we talk about the organization of everything, this platform has won it here. Your lectures will be arranged in different relevant sections; you can place the names of these sections by yourself. Each section can have topic-related videos, audios, PDFs, quizzes, all organized at a single junction.
Teachable also allows the instructors to upload their courses monthly or weekly through the drip courses option. If you are a live streaming and webinar person, you can even add your related live sessions to these sections through the option of Add Code. However, this option can be a bit complex for beginners to attempt.
Since you have given all the options a thorough read, you must have realized how easy online course creators are through Teachable. Everything is done professionally and without any complex procedures.
Teachable is comparable only with Thinkific and Kajabi in the user-friendly online course creation process. We have also written a comparison article here: Kajabi Vs. Teachable: Pricing & Features Comparison
3. Quizzes
Quizzes will make your course look attractive, and the students can also get an idea of their overall progress of your course. It is beneficial for both parties. Moreover, what more is needed when Teachable has made quiz creation a piece of cake.
You can easily create as many quizzes as you want with Teachable's inbuilt tool. You can even add as many choices as you want in answers, with multiple being corrected. You can create both graded and ungraded quizzes. In the former case, results are displayed in the reporting area.
As easy as the quiz-creating process is at Teachable, there's a con of limited options available. You can't explore broad ideas like providing student feedback or storing questions in a bank for later use. You can not even enter all quiz questions at once if you are catering an already made quiz. You will have to spend your time entering each one of them individually.
4. Completion Certificate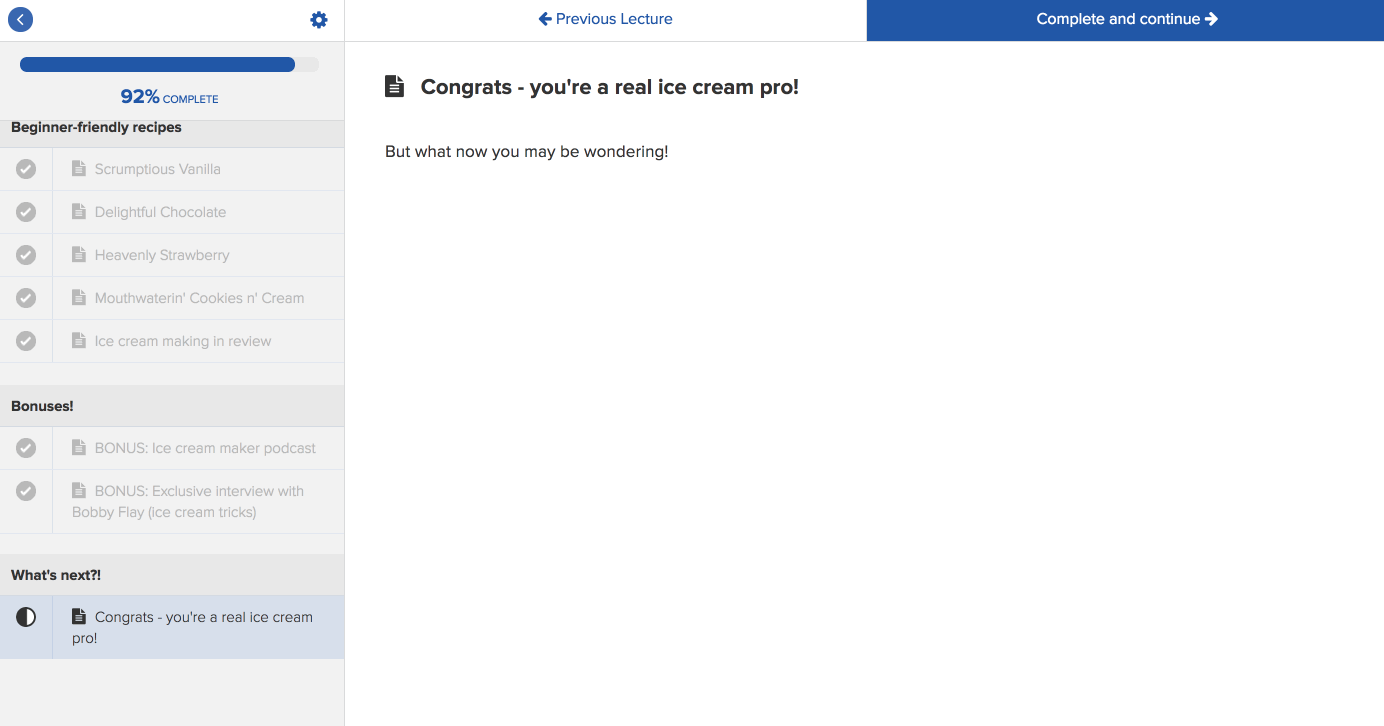 Google searches show that most users search for courses that grant them a certificate upon completion. It would be good to use this strategy to promote your course. However, Teachable does not support this feature in basic pricing options. You will have to purchase a professional plan to award completion certificates to your students.
Suppose you have purchased the required plan, then you can choose from three different templates for your certificate. Moreover, if you know coding stuff, you can create your template through HTML or other similar languages.
In the customized template, you can insert your logo, a signature and make changes in the text. Inserting of other stuff like course name and student's credentials is all done automatically by Teachable. Minus the planning part, Teachable has got considerate completion certificate options.
5. Coaching Sessions
If you want to achieve higher success within online course platform selling, delivering coaching sessions might help you accomplish the goal. You can choose to offer coaching services as a combination of your various online courses or even for a single one – all depending on your choice. Teachable has made this extremely easier in both cases.
They use the Calendly scheduling app for providing relevant services. With a proper combination of this platform, Calendly app, and Zoom, you can schedule meetings with an individual or a group of students.
You can even integrate your coaching services as a subscription model by placing forms to apply. In this way, you can monetize your coaching services without much hassle.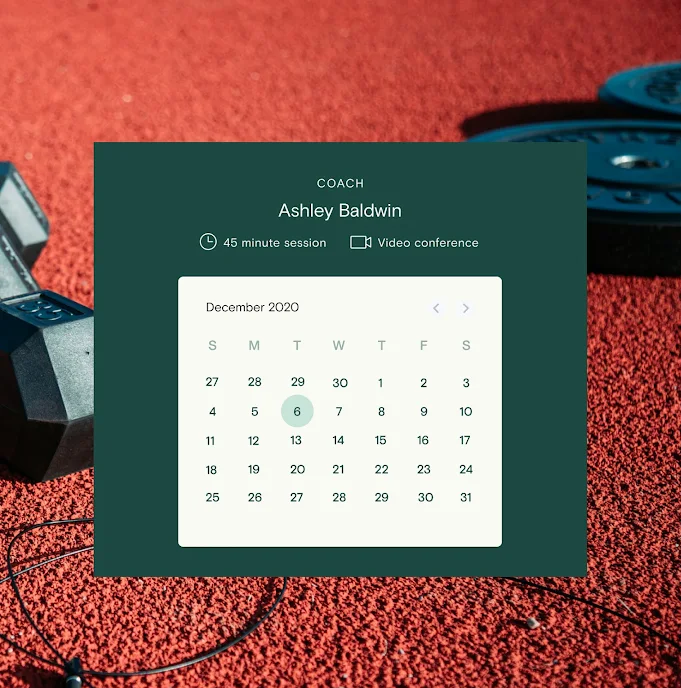 6. Marketing
Teachable ensures a proper marketing and selling setup for better results and an overall considerate amount of profit for the users. Let's have a look at some of the important factors that enhance its marketing and selling area:
Pricings
You can explore vast options while setting up the prices of your course. There are multiple options, like you can sell your course for free or set up your course price as a one-time payment or a payment plan where students can pay course fees in intervals. You can even select whether the student can cancel their enrollment in mid of the course, specifically when they have opted for a payment plan as a method of paying.
Coupons
If you have Teachable's basic or above plan, you can create coupons for your exclusive customers. You can discount your course's whole amount in the coupons by setting a specific price on a coupon or offering a cut-off of some percentage from the amount.
Bundling
If you sell more than one course, you can bundle them together to sell. In this way, you can sell your multiple courses in a single transaction and easy way for you and the customer interested in more than one course you offer.
Landing Page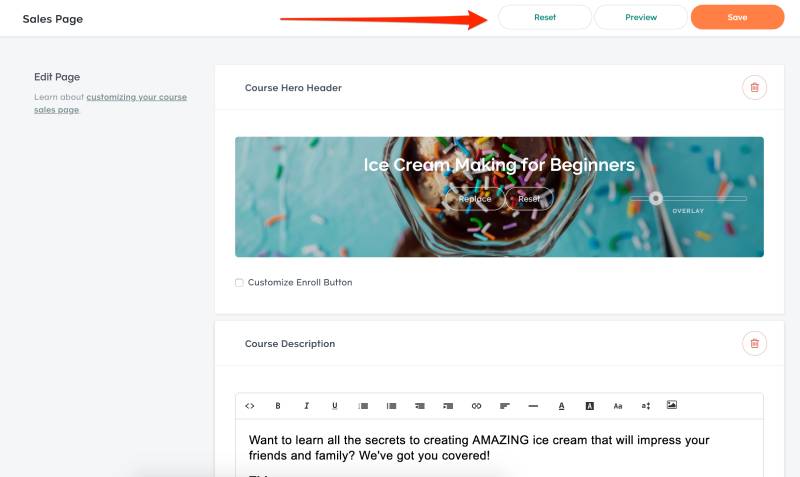 Teachable has specific tools to create and customize your course selling website's landing page, a very important factor in converting visitors to customers. You can customize the header of this page with an image relevant to your course. You can also add discount coupons if you offer any on your courses.
You will also get a brief space for putting up a meta description of the course and the credentials and other important information regarding the author and instructor. The sales page is also essential for displaying the course outline to give a better insight into what students can learn at the end of the session.
Moreover, you can also mention if you offer bundle courses, a closing letter is finally a good option to seal the deal. You can also place an enrollment button so students willing to apply can directly get registered by entering the required information.
Moreover, if you aim to add more rich items to the page, you can use your own customized blocks like HTML, embedded videos/forms, testimonials, features courses, etc.
To conclude, Teachable provides every necessary option to build your course selling website's effective landing/sales page.
Teachable Generated Check Out Page
Once a customer clicks on the enroll button at the landing page, a checkout page will get generated to add basic information by selecting payment options and other related stuff. You can also willingly add three factors to help you seal the deal.
Testimonial
You can add testimonials of up to two of your best customers to let newcomers know about the credibility of your course.
Value Proposition Bullets
You can also list down positive results that students can achieve by being a part of your course.
Guarantee
Teachable provides a 30-day guarantee for images; you can use one of those or even add your customized image.
Teachable Generated Thank You Page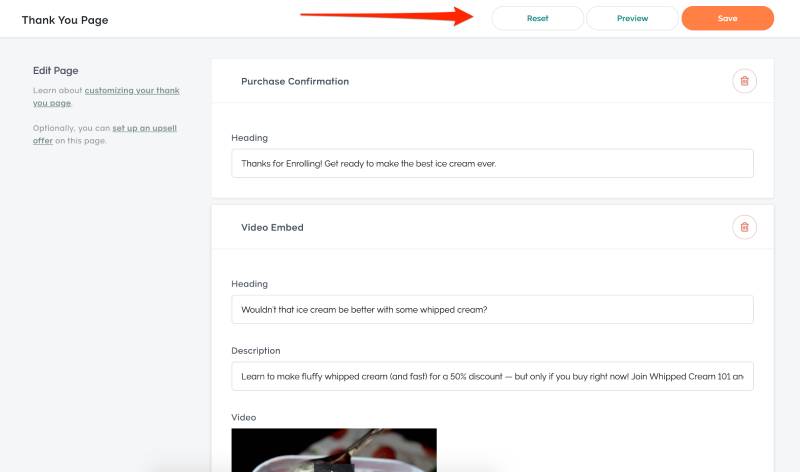 Teachable has managed to work perfectly to get the most benefit out of its course selling process. Starting from the sales page to the checkout page and finally, a page thanking the customer for enrolling in your course.
On this page, you can state a simple thank you to your newly enrolled customer and place a button that will direct them to the main platform where course content is uploaded. If you think a simple thank you would be too boring for your taste, you can even add a video thanking your customer. Personally, this is a great step to get personally connected with your student.
If you include an upsell block on the thank you page, you can attract customers to look at more relevant courses. In this, you can directly add a link to purchase single or bundle courses with a possible discount, if any. It will increase the chances of sales.
In the criteria of adding upsell blocks of Teachable, there is a wide range of improvement needed. Currently, you can only add a video block to the page. However, I think an option of text to provide more insight on the course and its benefits would do a better job, and Teachable should consider it to improve their stance.
Let's have a brief look at some of the important areas integrated by Teachable to make your website look professional and up to the mark.
Teachable gives author rights to the person who creates the website and develops course content. An author has all the rights to manage everything and get a profit amount by your course sales.
Authors are a very important factor in increasing sales of the course; they can attract their audiences towards or your or even help bring new audiences on board. Hence, Teachable provides the important right for them that include:
Tracking of sales and payouts
Set their pricing plans
Create coupons
Customize the landing page of the selling course
If you are a site owner, Teachable also caters to your needs by providing perfect tools for being in touch with the author in-platform.
Apart from giving author rights, you can also set up the affiliation of your course. Affiliates will earn commission depending on how much the course sells. Again, Teachable has great tools to contact affiliates and manage course sales.
Moreover, if Teachable is your only go-to choice for processing course sales, you can choose to directly let them make all the required payments to the authors and affiliates. They have a Back Office program for this process. But it cuts 2% from the per-transaction fee. It might seem to be a con, but it is better than handling the chaos of managing these payments by yourself.
7. Payment Methods
A good Teachable review would be incomplete without exploring its payment options – a factor that interests most sellers.
Teachable provides three ways by which you can get your payment from the students. They are:
Teachable Payments
Teachable Legacy Monthly Payments
Custom Payment Gateways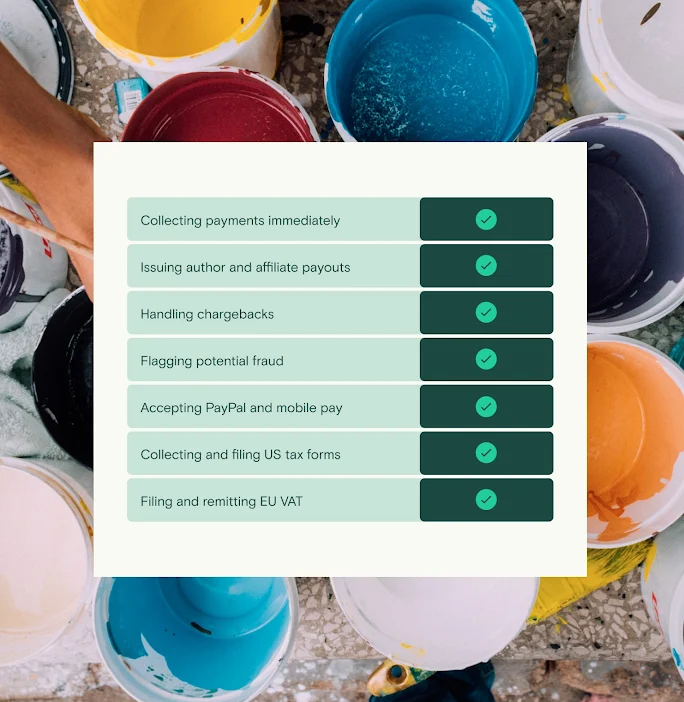 Teachable Payments
This payment method was introduced in 2018 and is widely used. It is available on every payment plan for US and Canadian residents. In this payment method, you will have to create or login to an existing Stripe Express account, which conveniently accepts credit card payments. You can also set up a PayPal account as an alternative.
You can get this exclusive feature even if you are an Enterprise user (inclusive account fee). If you opt for this option in a professional plan, you won't be charged any percent of the transaction fee. However, if you are a free plan user, about 10% of the fee with 1$ per transaction will be cut from the amount. The basic plan is reduced to 5% per transaction for users.
Another important advantage of using this payment method is paying daily with utmost convenience.
Teachable Legacy Monthly Payments
The difference between this and the method mentioned above of payment isn't much clear except that it is vital for non-US and Canadian residents.
Custom Payment Gateway
You can directly connect to your PayPal business or Stripe account in this payment method. It is much faster and charges a lower processing fee.
8. Integrations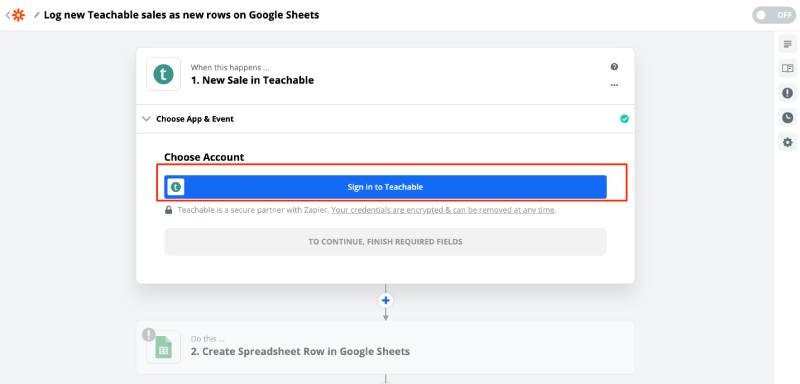 Every other online course selling platform collaborates with different platforms to enhance its functions. It might include an email marketing software or something related to customer service management. Teachable also includes such integrations for better results. However, it caters to a limited number of integrations compared to similar platforms.
The most important tool of Teachable is Zapier, which enables to development of different integrations. You can only access it with paid plans. However, Teachable has some relaxation for free plan users, like inserting Google Analytics Code or connecting to marketing tools like Sumo.
Sumo allows you to create forms for the collection of emails. For above, their plan starts with 29$ per month. But this tool is free for almost 200 members.
Here are some of the important integrations of Teachable that can be accessed with the paid plan:
Convert Kit And MailChimp
These two are extremely popular email marketing tools supported by Teachable.
Segment
Most experienced web developers will be interested in this integration. The segment is a unified interface for tons of analytical services.
Besides this integration, the most essential, in my opinion, is Zapier, but you can also use Webhooks in Teachable for creating integrations.
Teachable also provides you convenient access to Zaps (a connection between software applications you can create in Zapier). For example:
Aweber
InfusionSoft
Drip
Google Sheets
Zapier is free for 100 tasks per month with Teachable. If you need to access more than 100 tasks, you will have to buy their plan for 20$/month.
Moreover, in the admin panel, you will come across an option of Webhooks; this inbuilt tool does some work as Zapier but might be troublesome for beginners due to complicated procedures.
9. Management and Communication
As soon as a buyer gets signed in with your new course selling website, Teachable will save their basic data. However, it lacks the option of capturing more advanced customer data that you might get on some other similar platforms.
In contrast, Teachable users have an interesting option of enabling a MyTeachable account where students already enrolled in other Teachable sites can get registered with you very easily. It is a plus point for students as they won't have to create separate accounts to enroll in different courses. It might be beneficial for you as more students will get attracted due to the ease of the registration process.
For the communication part with students, Teachable has the below option.
Comments On Lecture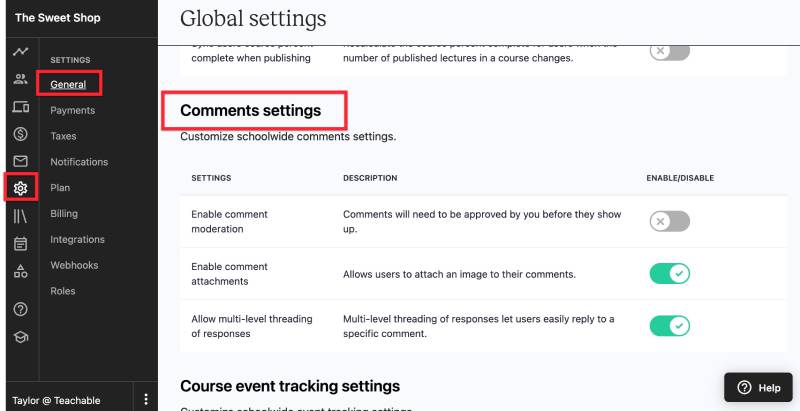 You can turn on this option by your wish. It allows the students to leave feedback on your lecture videos very conveniently. You can also moderate the comments to review before they get publicly visible in your lesson.
There is also an essential option of threading these comments where further responses are listed for better visibility. You can also set to either you want to be notified each time any of your lectures receives a comment or whether a comment moderation is required.
Moreover, the notifications section allows you to select whether you want to receive notifications when a new student gets registered with you or cancels their enrollment mid-way
Teachable also send automated emails to your students, you can even modify them under Template Editor, but you need to be familiar with HTML. With a paid Teachable plan, you can send manual emails to all your customers or even to individual users. You can even customize the templates with available options.
Teachable does not support free courses reviews. For that, you might have to reach out to students through email or other methods to avail social proof of the credibility of your course.
10. Tracking & Reporting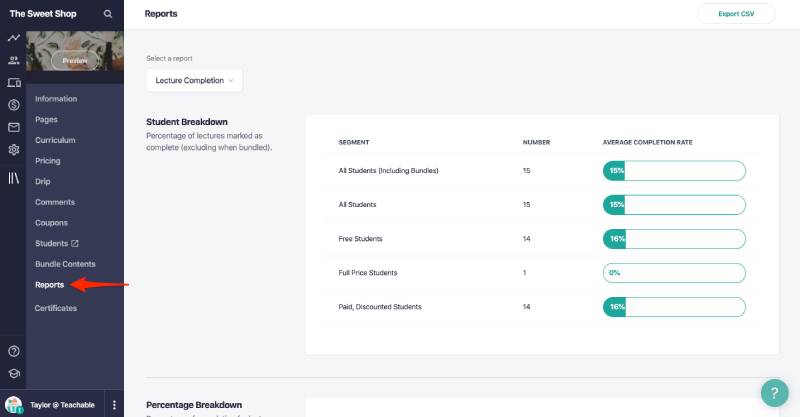 With Teachable, you can better look at students' enrollment, progress, and quiz marks of your course. However, you can only access the progress report with a professional plan except for the business plan of Teachable.
Another important Teachable feature for reporting purposes is Video Heatmap. It will help you better understand what students are watching in your course. The watched part will appear green; yellow indicates that the particular part is rewatched. Whereas white means students have skipped that part. It is only applicable for videos directly uploaded through Teachable; Video Heatmap does not support embedded videos.
11. Pricing
The pricing plans of Teachable are quite easy to understand. The basic plan will cost you around 39$ per month, but if you pay annually, it would cost around 29$. You'd have to pay a 5% transaction fee on every sale with this plan. However, with a professional plan of Teachable, there is no transactional fee charged. The cost of a professional plan is around 99$ annually.
Every single plan has:
Unlimited courses
Unlimited students
Teachable also offers a free plan, but it lacks the basic features required for long-term success.

Teachable Transaction Fees
The Teachable platform charges a transaction fee as per your purchased plan. With the free plan, around 10% is cut off plus 1$ charge per transaction. It makes the free plan a thing to reconsider when you aim to earn through selling online courses.
12. Support
Teachable has varying customer service levels depending on the plan you are using. A professional plan has the most advanced level of customer care. However, each plan supports basic email support.
What Is Teachable Missing?
Teachable has garnered huge user support because of its professional and user-friendly approach; however, nothing is perfect. There are some aspects that Teachable is missing that might be a problem for some content creators. Let's have a brief look at those:
Lack Of Multi-Tenancy Option
It is a drawback for managing a training company with multiple clients. The clients demand to have their separate brand. Teachable does not support such an idea to manage multiple options under a single platform.
However, you can achieve this by giving authors permission to publish their courses or customize their landing pages however they like. But if multi-tenancy is your major concern, you might have to look out at some other platform than Teachable.
No Continued Education Credit Capabilities
Teachable lack the option to associate a specific time to a particular course. If you think your learners prefer to be aware of the credit hours of the course, Teachable is not a suitable choice for you.
No Support For SCORM or xAPI/TinCan
Teachable lacks SCORM or xAPI/TinCan or similar tools for the course packaging process. If you have a particular reason to use such an eLearning tool, Teachable could not sit best with your go-to choice.
Limited Multilingual Support
As mentioned earlier, you can create courses in multiple languages; it is not an easy process. So, if you are serious about delivering your course with multilingual support, consider some other platform than Teachable.
Everything thing has a positive and negative side. A review is complete without shedding light on it. Let's discuss some basic pros and cons of using Teachable.
Teachable Pros & Cons
Teachable Pros
Flexible Payment Method
The platform of teachable caters to an inbuilt payment method. It means you can be free of hassle to set up a separate payment method.
Inbuilt Email Marketing Tools
This tool keeps you in touch with your students. You can keep them aware of events regarding your course, like when a new lecture gets uploaded, or upon course completion, etc.
Course Completion Certificate
You can provide your customers with a course completion certificate if you are a professional plan user.
Teachable iOS App
The students can access your course-integrated through Teachable on Teachable's iOS app.
User-Friendly Payment Options
For the ease of your students, Teachable offers monthly payment options. It is useful, especially for expensive online courses.
Free Plan
If you want to explore the field without making any prior investment, you can opt for their free plan.
Teachable Cons
Lack Of Custom Options
Teachable has covered all the basics for the site and course customization. However, it still lacks many relevant options compared to other similar platforms.
Transaction Fee
If you invest in a basic plan, you will have to pay 5% of your income as a transaction fee. (Not applicable for professional plan)
Lack Of Sales Funnel Builder
For sales funnel builder, you will have to take help from third-party apps like ClickFunnels or LeadPages.
Others
Teachable has no phone support for android users. It also lacks a browsing area of courses.
What Makes Teachable Different From Other Platforms?
Let's discuss some factors that make Teachable stand out from other similar online course selling platforms.
User-Friendly Interface
Teachable's administrative panel is pretty simple and makes the course-building process ease to use for beginners to feel comfortable. The navigation area is nice and clean with basic customization options and includes no extra stuff.
In contrast, other course platforms have many complicated options that might create problems, for starters. There are no hidden coding processes to make things complicated.
Payment Methods
As discussed above, Teachable has inbuilt payment options that save you from the hassle of setting up third-party accounts. The only issue that might concern sellers is that they charge around 25% per transaction, but this is almost inconsiderable if you withdraw once in two months.
Coaching Services
If you are a solo edupreneur, you might want to explore the option of selling coaching services digitally. Teachable provides this option very conveniently to all its paid users. You can start by setting up a landing page with customizable directly.
You can finally deliver sessions through various scheduling and video conferencing tools. Teachable also offers a 1:1 coaching space to communicate with your students directly.
Integration Of Circle.So
A recent introduction to Teachable is a partnership with Circle. It is a community-oriented platform specifically designed for users to build their brand and generate leads to attract target audiences.
So to build relationships with each other and increase engagement to get more customers. You can also develop an exclusive community where you can discuss stuff relating to the course you are offering. Remember, it is all free of cost when using Circle. So with Teachable.
FAQs
Is Teachable better than the similar platform of Thinkific?
If we observe overall features, I would prefer Thinkific over Teachable because it has better course website development options, bulk sales and content management, and quiz and testing options.

Some other better options offered by Thinkific include student engagement, user-friendly navigation, conversion and marketing tools, and customer support.

We have also written a complete comparison article on that: Thinkific vs Teachable: Easiest Course Creation Site
Does Teachable allow to build membership sites?
Yes, you can sell subscriptions on Teachable. It is also listed in our best membership site platform article because it provides all the requirements needed to create a subscription website.
Is there any other platform that offers similar payment methods as Teachable?
Teachable's payment methods are the best compared with similar online course selling platforms. It is quite difficult to match such an option to withdraw daily payments; no other platform supports this option. Teachable indeed provides a robust payment method out of all.
Conclusion
To conclude, if you are new to the world of course creation and selling and want to opt for a platform that makes your work easier, you should go for Teachable. Teachable is an easy-to-use platform with a smooth experience.
Moreover, suppose you are ready to invest in Teachable's professional plan. In that case, you can enjoy a list of essential features that can benefit you financially in the long term. There is a vast list of things that make Teachable a legit choice for better-earning capability that we have already discussed in detail within our review.

Ludjon, who co-founded Codeless, possesses a deep passion for technology and the web. With over a decade of experience in constructing websites and developing widely-used WordPress themes, Ludjon has established himself as an accomplished expert in the field.