If you are a freelancer, you know how difficult it's to find good clients. Upwork reported that in 2021, at least 10 million Americans would become freelancers. That means the competition is ever-growing, and highlighting your skills, experience, and achievements is crucial for beating the competition.
But to do that as a freelancer, you need something beyond your resume. That's where a personal portfolio comes into the picture. It helps you stand out in the crowd by showcasing your works and unique style.
Earlier, personal portfolios were offline, often in the form of brochures. Now they have transformed into personal portfolio websites. From artists to web developers, freelancers across the domains use portfolio websites.
The Manifest surveyed 550 employers in the U.S., and 80% think a personal website is essential while evaluating a job candidate. With that in mind, let's see what a personal portfolio is and how to make a personal portfolio.
What Is a Personal Portfolio?
A personal portfolio is a collection of your past works that exemplify your skills and abilities. It helps you convey your professional mission, goals, and ambitions. A digital personal portfolio often takes the form of a website. The main elements of a personal portfolio are a brief biography, major works, unique skills, achievements, and awards. The portfolio helps you convey your style and set the right expectations for your future clients.
Here are some examples of great personal portfolio websites: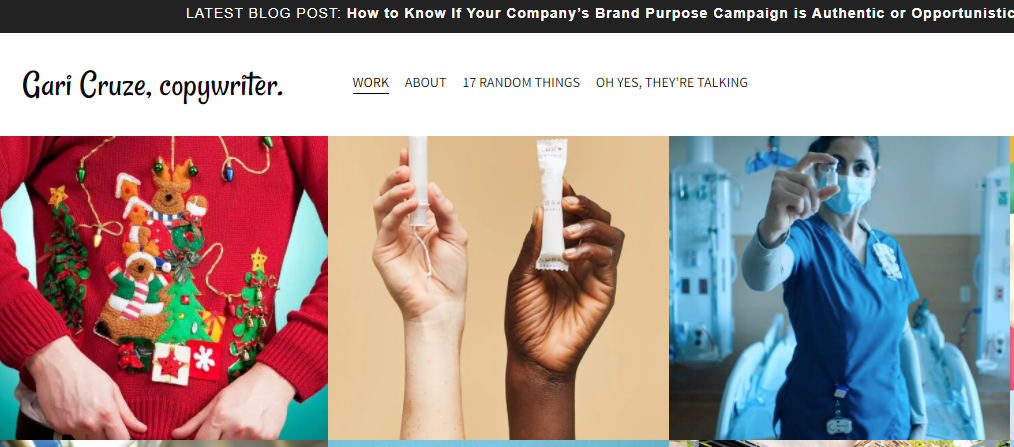 Now that you know what an online portfolio looks like, let's look at the most common features of personal portfolios.
Common Attributes of Personal Portfolios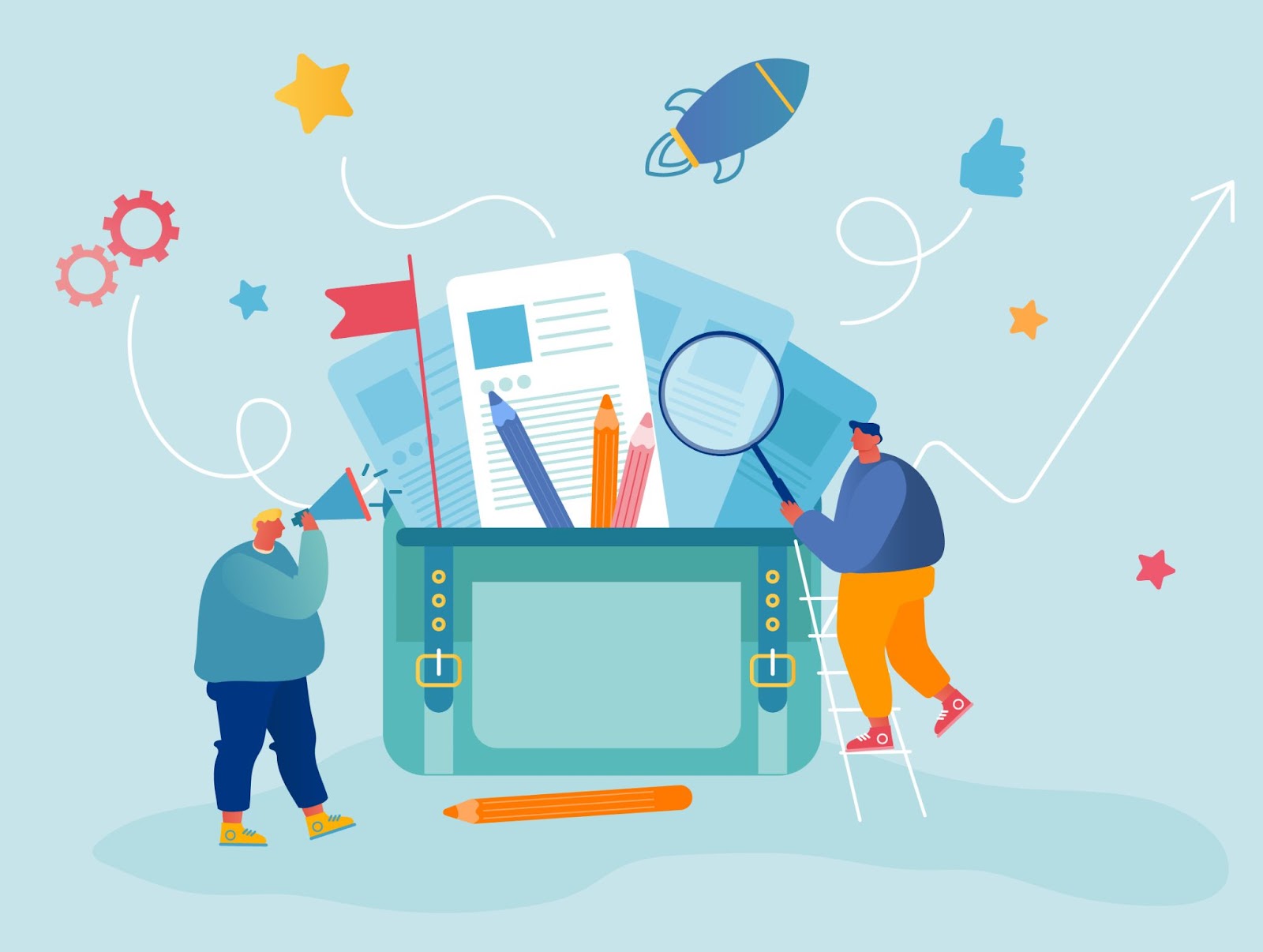 Personal portfolios differ in their layout and themes. They are often a unique representation of their owners. However, personal portfolios also have some common attributes. When you make a creative portfolio, it should have the following features.
Personal Portfolios Showcase Your Work
The primary aim of portfolios is to showcase your work. Whatever be your domain of expertise, you can use portfolios to highlight your best projects/works.
Professionals often use portfolio websites to showcase:
Photographs
Copies/articles/writing samples
Experiments/case studies/research papers
Projects or assignments
Data-proven metrics
Personal Portfolios Help You Stand Out
High competition is a significant challenge all freelancers face. Thousands of professionals with similar skills compete for a gig on freelancing marketplaces like Fiverr or Upwork. You need to have something that sets you apart from the others.
Digital personal portfolios will help you convey your style and emphasize your uniqueness. Hence, they help you attract potential clients. There are several free personal portfolio websites to set up your portfolio.
Some are:
Personal Portfolios Help With Creating Connections and Networking
Your portfolio announces to the world that you exist and how good you are at your profession. It also helps you network with your audience and clients.
Your personal portfolio should include the following to increase your visibility and create valuable connections:
Your contact information
Your social media handles
A contact form on your homepage
Personal portfolio websites often help visitors derive value by including tips, resources, and tutorials. For example, photographer Tony D'Orio lets his visitors choose a few of his sample works and download them in PDF format.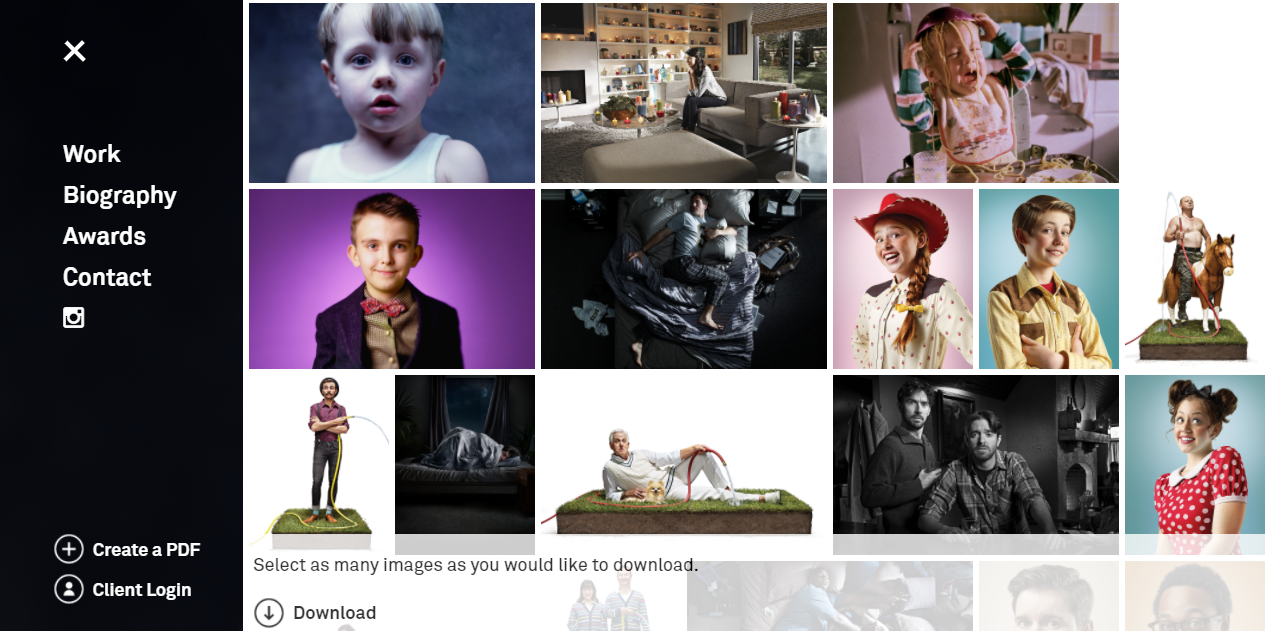 Your Personal Portfolio Is Your Elevator Pitch
Your potential clients might only spend a few minutes glancing through your portfolio website. So, an excellent personal portfolio website is equivalent to an elevator pitch. A good portfolio contains a quick-to-the-point description of you and your work.
It also conveys your goals and ambitions. Being overly modest or vague in your portfolio isn't a good idea. Do you want a job or position? Say it!
Overall, effective personal portfolios can highlight your works, boost your personal brand and connect you with the right people. Now, let's see the key elements that make a portfolio effective.
Choosing the Right Elements for Your Personal Portfolio
It's tough to present your life's work through a few webpages. You need to carefully consider what to include and what to omit. Highlighting your best works and telling your story are crucial for the success of your personal portfolio.
Pick Your Best Works
As a freelancer, you might have done tons of projects. It's often difficult to pick and choose a few.
You should select a good sample of your works that helps you:
Showcase your niche skills
Emphasize your adherence to deadlines
Highlight your communication and problem-solving skills
Convey your unique personal style
For example, as a photographer, you might want to showcase a wide range of photographs, not just aesthetically pleasing images. Include photos that took a lot of work to capture and those with a great social impact.
Showcase Your Success
Your personal portfolio should emphasize your success in measurable terms. It's a great idea to show some numbers on your portfolio that substantiate your claims. Moreover, it will build trust in your clients if you show a direct correlation between your work and a positive outcome.
For example, if you are a search engine optimization (SEO) specialist, you can say you increase the traffic to a website by x% by using a particular technique.
Look at how this web designer showcases his success through numbers.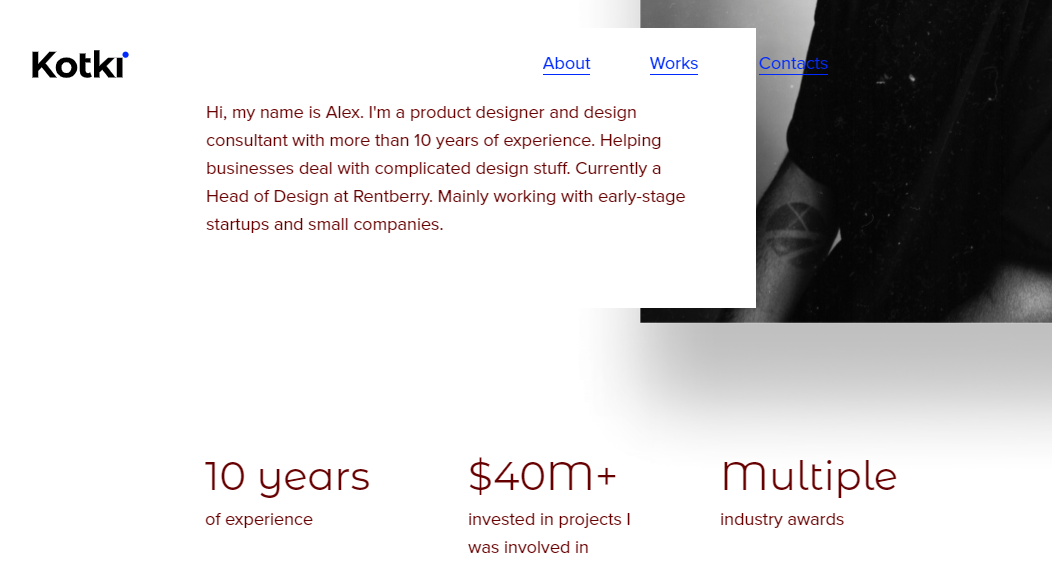 Showcase Your Struggles
It might sound a bit unusual. After all, who wants to show weaknesses in a personal portfolio? However, your struggles aren't exactly drawbacks. They are a great way to show your growth.
Showcasing your initial works helps people understand how much you have grown. You might not think much of your earlier work, but people love seeing how your skills have developed.
Once you have collated the material to include in a portfolio, it's time to get to work. Let's see how you can create a great portfolio website.
Designing Your Portfolio Website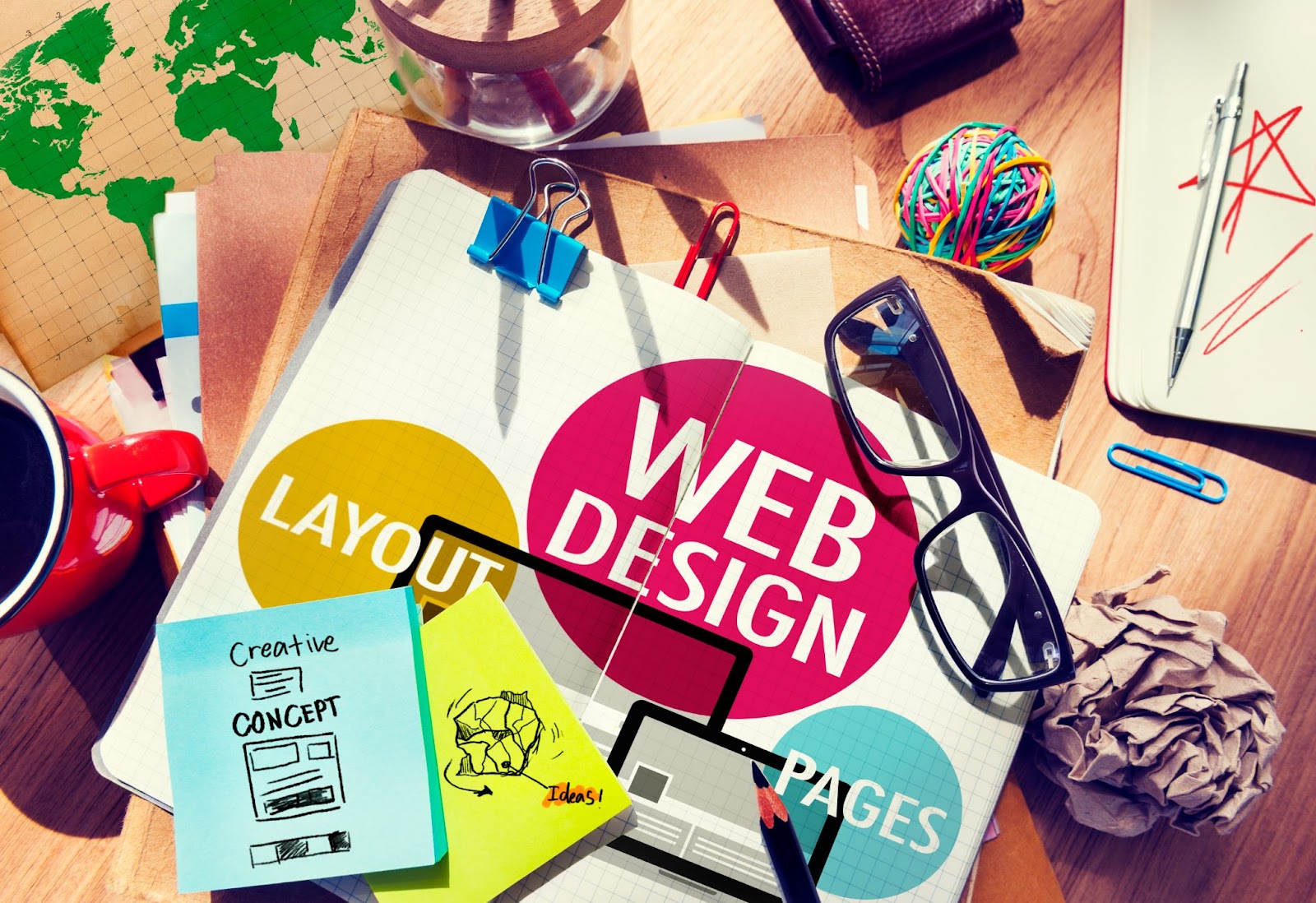 You can get several portfolio website templates to put together a portfolio quickly. However, you need to choose your portfolio website's building blocks carefully.
Here are some areas to prioritize. They might sound basic, but they do make a big difference.
Colors and Themes
The color combinations of your website create a great first impression. It also tells a lot about your style.
While choosing a color palette, you should make sure it is:
Aesthetically pleasing
In sync with your brand
Easy on your visitor's eyes
Powerful, yet doesn't distract your visitors
While there are no universal rules for best colors, there are several color combinations that work well together.
Look at how Mark and Pouya, the wedding photographers, convey their brand through a bright color scheme.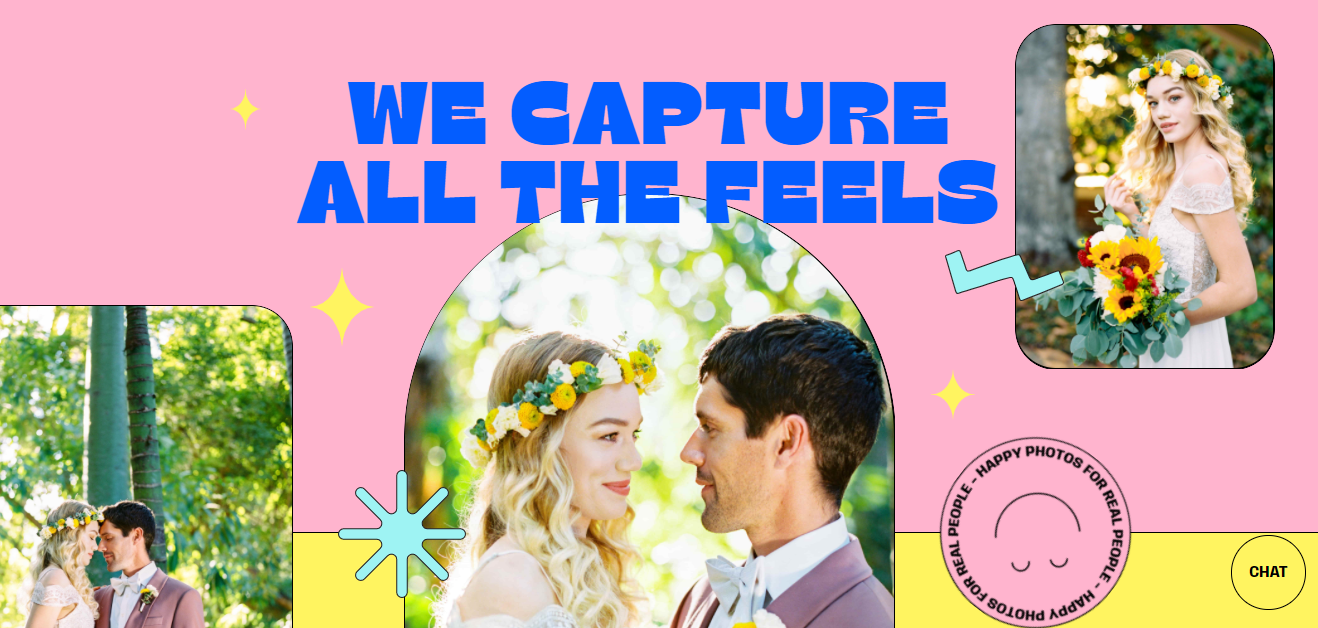 You should also select a theme with easy-to-read fonts and clutter-free navigation. Codeless provides several free and premium WordPress themes for you to create the best personal websites.
Website Copy Optimized for SEO
Most of your clients reach your personal portfolio through search engines. Hence, it's crucial to optimize your portfolio website for search engines.
Here are a few tips to improve your portfolio's search visibility:
Use keywords your clients might use as search terms
Include meta description and ALT-text for all your images
Include schema markup to boost yourself as a local business
Plug-Ins
If you are using WordPress, you can access several plugins to boost your personal portfolio. You may need to do some research to find the proper plug-ins for your website.
Here are a few standard plug-ins you may need:
Attractive Images
Images are a crucial part of your personal portfolio website. They're not just important for photographers. Even if you are a graphic designer or copywriter, you should choose your images carefully.
It's a good idea to:
Use images that convey what your brand is about
Include a professional headshot
Upload images that connect with and move your visitors
If you are a photographer, it's best to pick your own photos. Non-photographers can use free stock photos. Just make sure you have the legal rights to an image when you use it on your website.
Here are some design inspirations for you to include images on your website.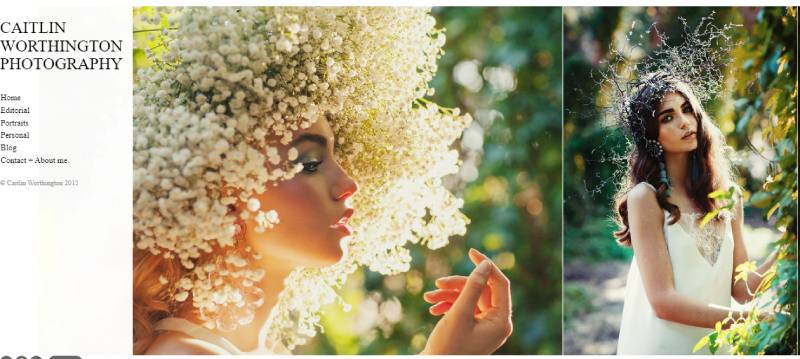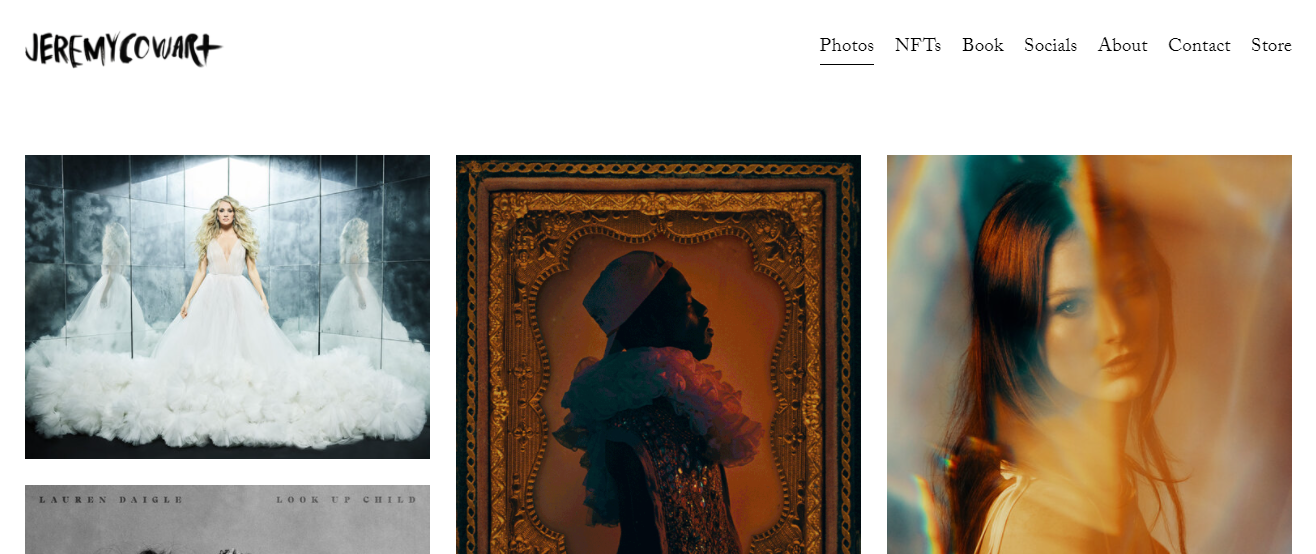 Picking the Right Website Host
Website hosting is a major consideration while creating a personal portfolio website. A good website host should ensure your website's availability, speed, and security.
Here are a few choices if you are looking for website hosting:
Your personal portfolio should evolve with you. As you complete new works, build experience and collaborate with new people, you should update your portfolio website.
Make sure your personal portfolio is up-to-date and reflects the recent changes in your career.
Also, frequently grade your website to improve its performance.
Final Thoughts: Effective Tips To Build Awesome Personal Portfolio Websites
A personal portfolio website helps you showcase your work and attract new clients. It's a reflection of your unique style. You should include work that showcases your skills, success, and struggles in your portfolio.
A good portfolio website design includes the right theme, colors, web copy, and layout. You should also pick a good web hosting partner that guarantees the speed and performance of your website will be top-notch.
Are you ready to create your awesome personal portfolio? Check out the awesome portfolio website themes by Codeless today.