Are you searching for a Medical Website Builder? Here we have listed the best tools on the market.
In 2023, Wix, an Israel-based company, holds the top position in the global website builder market, commanding more than 43% of the market share. Squarespace and Weebly follow closely, ranking second and third respectively, with each platform capturing over 30% of the total market share.
Except for these very popular website builders, we have also included other options that are less known but excel in meeting the specific needs of medical practices.
The Top 7 Best Medical Website Builders
Best for User-Friendliness

Intuitive drag-and-drop interface
Wide range of medical-specific templates
Online appointment booking features
Free and premium plans available
See Pros & Cons
Pros
User-friendly for beginners
Various design options
Functional features for medical sites
Cons
Limited customizability in free plan
Can be overwhelming with options
Wix is the best Medical website builder out there because of its features and dedicated templates.
Wix is acclaimed for its simplicity and flexibility, making website creation accessible to everyone.
It's particularly beneficial for medical practices due to its patient-centric features like online appointments and customizable forms.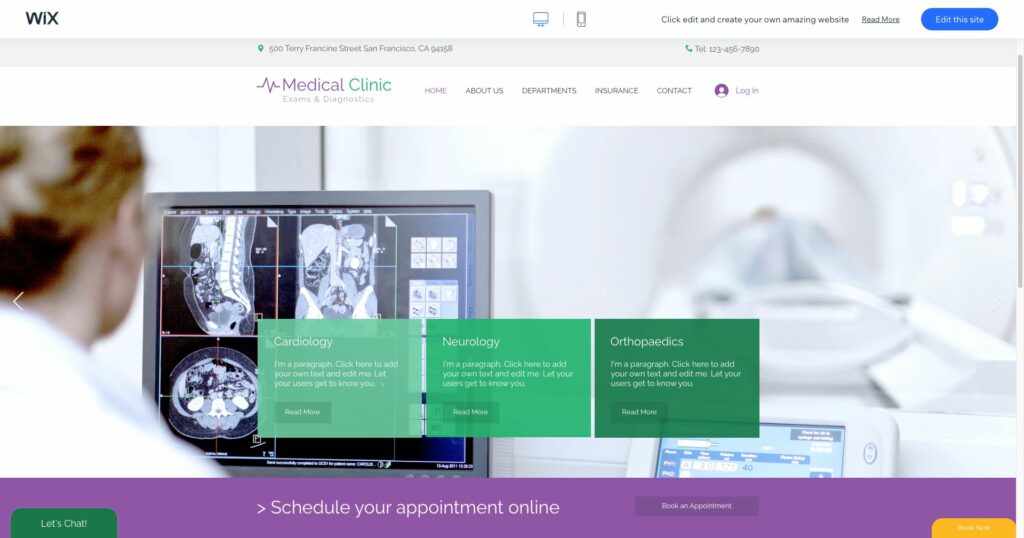 Features:
SSL Certificate
Free Templates
Ad-Free Site (in paid plans)
Basic eCommerce Tools (Core Plan and above)
Advanced Marketing Tools (Business Plan and above)
Priority Support (Business Elite Plan)
Pricing Plans:
Free Plan: $0
Light Plan: $16/month
Core Plan: $27/month
Business Plan: $32/month
Business Elite Plan: $159/month
Enterprise Plan: Custom Pricing
Read more: Wix Review 2023 – Features, Pricing Pros & Cons, Rating
Best for Custom Design

Complete customization capabilities
Advanced design tools for unique website creation
Integration with various medical software
Plans start from $12/month
See Pros & Cons
Pros
Highly customizable for unique designs
Integration-friendly with various tools
Robust for larger medical websites
Cons
Steep learning curve for beginners
Higher cost compared to basic builders
Webflow is a powerhouse for those who desire complete control over their website's design and functionality.
Its sophisticated toolset allows for the creation of highly customized and interactive medical websites.
With Webflow, medical practices can build a unique online presence that stands out in the digital healthcare space.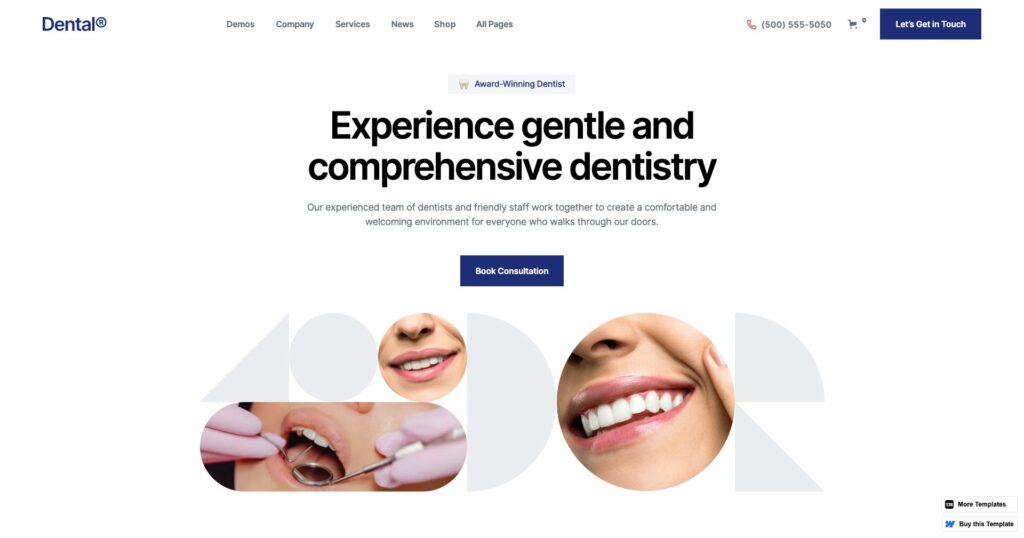 Features:
Over 1000 Design Templates
Content Management System (CMS)
Customer Service Email Support and Webflow University
Web Hosting
Domain Registration
eCommerce Tools
Search Engine Optimization (SEO) Capabilities
Pricing Plans:
Read more Webflow Review
Best for Elegant Templates

High-quality, professional templates
Easy-to-use design interface
Excellent customer support
Plans starting at $12/month
See Pros & Cons
Pros
Stunning design aesthetics
User-friendly for non-technical users
Reliable and responsive customer service
Cons
Limited advanced customization options
Slightly higher price point
Squarespace is celebrated for its visually stunning and sophisticated template designs, perfect for creating an elegant online presence for medical practices.
Its simplicity and excellent customer support make it an attractive option for medical professionals with limited web design experience.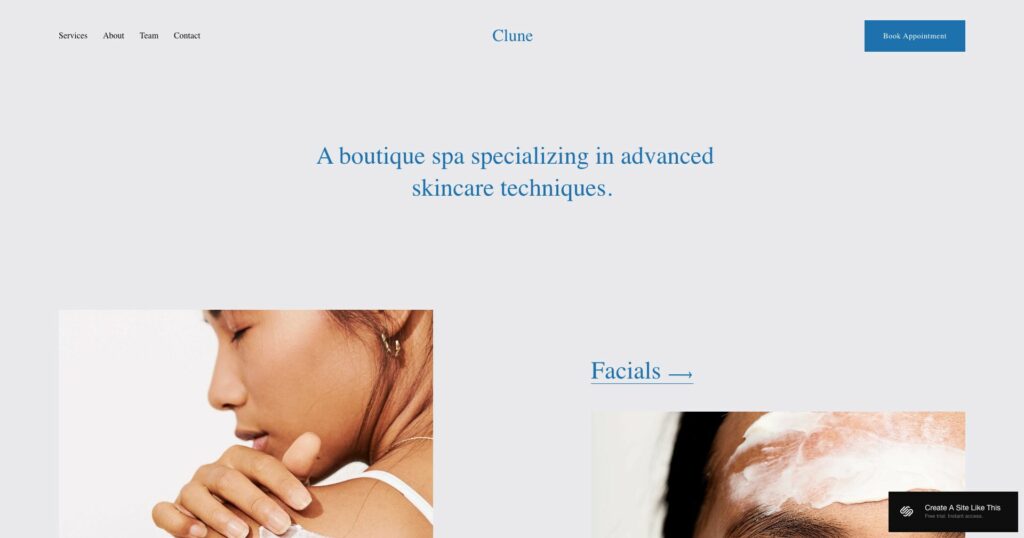 Features:
Mobile-Optimized Websites: Squarespace ensures that all websites are fully responsive and look great on mobile devices.
Drag-and-Drop Editor: An intuitive, user-friendly editor that allows for easy customization of website layouts.
SEO Tools: Built-in search engine optimization features to enhance site visibility.
E-Commerce Integration: Comprehensive tools for setting up online stores, including product listings, checkout, and secure payment options.
24/7 Customer Support: Round-the-clock assistance to help users with any issues or queries.
Pricing Plans:
Personal Plan: Priced at $16/month (with a 30% annual discount available), this plan includes basic features like SEO tools, SSL security, and access for up to 2 contributors.
Business Plan: At $23/month (with a 30% annual discount), this plan builds on the Personal Plan by adding advanced analytics, professional email from Google, and full e-commerce integration with a 3% transaction fee.
Commerce Plans:

Basic: $27/month (25% annual discount), offering all Business Plan features with a 0% transaction fee and additional e-commerce functionalities.
Advanced: $49/month (24% annual discount), includes advanced e-commerce features like abandoned cart recovery, advanced shipping, and discounts.

Enterprise Plan: Custom pricing for larger teams, offering tailored solutions for big businesses.
Read more: Webflow vs Squarespace – Which is Better for Beginners
Best for Flexibility and Scalability

Extensive customization with themes and plugins
Scalable for growing medical practices
Large supportive community and resources
Free with optional paid upgrades
See Pros & Cons
Pros
Vast customization options
Adaptable to various needs
Strong community support
Cons
Requires some technical knowledge
Can be overwhelming with too many options
WordPress is a robust platform known for its exceptional flexibility and scalability, making it ideal for medical websites of all sizes.
With its extensive range of themes and plugins, it allows for unparalleled customization and functionality.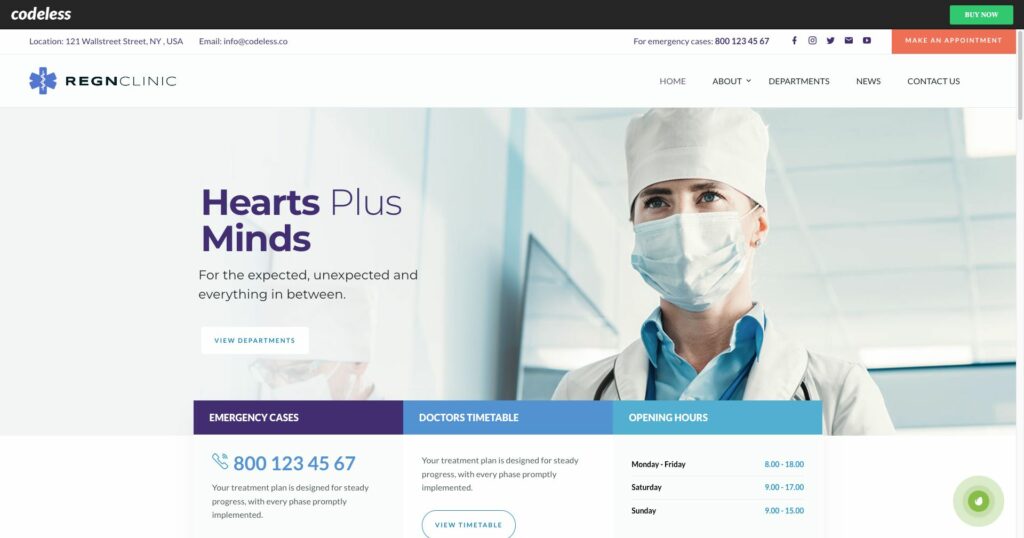 Check out Codeless WordPress Medical Theme
Features:
Extensive customization with themes and plugins
Scalable for growing medical practices
Large supportive community and resources
Pricing Plans:
Best for Specialized Medical Features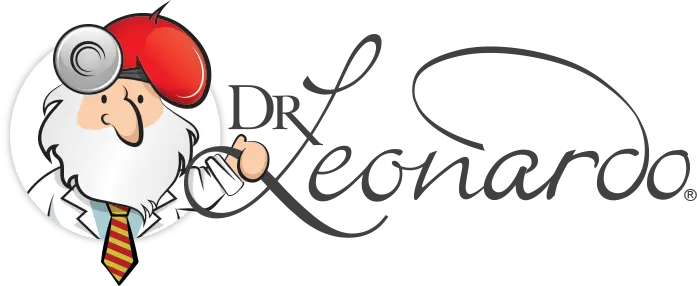 Dedicated medical and dental website builder
Pre-loaded with medical content and images
Compliant with HIPAA regulations
Custom pricing based on features
See Pros & Cons
Pros
Highly specialized for medical use
HIPAA compliant for patient privacy
Includes pre-made content and images
Cons
Less flexibility in design
May not suit non-medical websites
Dr-Leonardo.com is a niche website builder specifically designed for healthcare providers. It offers a comprehensive solution for medical and dental professionals.
It stands out for its industry-specific features, such as HIPAA-compliant communication tools and pre-loaded medical content, making it a go-to choice for those in the healthcare sector.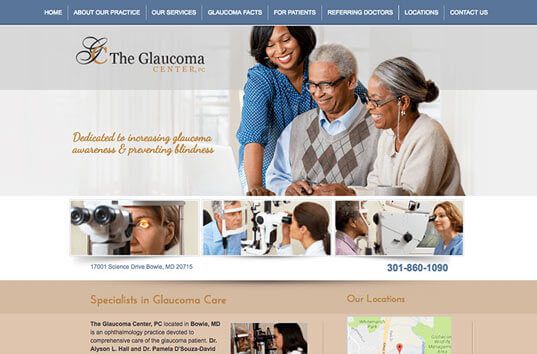 Features:
Automated Website Building: Tailored for healthcare professionals to create their online presence.
Integrations: Dr. Leonardo integrates with multiple companies to offer a comprehensive practice management solution.
Health Disciplines Covered: The platform supports over 60 health disciplines.
Design Themes: Offers more than 700 design themes.
Health Education Topics: Provides content for over 8,800 health education topics.
Platform Integrations: Features around 40 integrations to enhance functionality.
Pricing:
Provider Sites – $35/month
Practice Sites – $75/month
Best for Affordable Solutions

Cost-effective website building solutions
User-friendly interface with drag-and-drop functionality
Wide range of templates, including medical-specific options
See Pros & Cons
Pros
Highly affordable for budget-conscious users
Easy to use, ideal for beginners
Good range of design options
Cons
Features might be limited for complex medical sites
Support can be less responsive compared to premium builders
Hostinger Website Builder is a great choice for medical practices looking for an economical yet efficient online solution.
It offers an easy-to-navigate interface and a variety of templates, making website creation a hassle-free experience.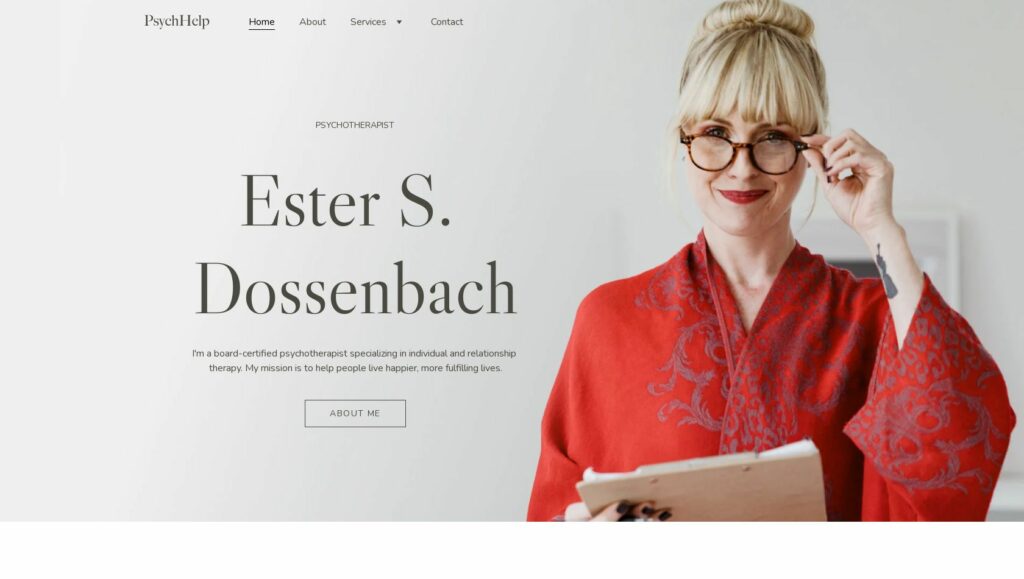 Features:
AI Website Builder: Starts with AI and can be further customized by the user. It generates SEO-friendly content, including unique copy and relevant images.
Templates: Over 150 responsive and fully-customizable templates suitable for business sites, online stores, blogs, portfolios, etc.
eCommerce Functionality: Allows setting up an eCommerce site to sell up to 500 products with no additional transaction fees and supports over 20 payment methods.
SEO Tools: Built-in tools to improve search engine rankings.
24/7 Customer Support: Offers support in over 10 languages with a response time of less than 3 minutes.
Mobile and Desktop Building: The platform supports building on both mobile and desktop devices.
Additional Features: Unlimited bandwidth, free SSL, free email, and the ability to manage up to 100 websites.
Pricing Plans:
Website Builder Plan: 2.99/month (Cupon – Codeless)
Read more full review of Hostinger.

Intuitive website builder interface
Integrated marketing tools and SEO features
24/7 customer support
Comprehensive domain name services
See Pros & Cons
Pros
User-friendly for beginners
Diverse range of templates
Good uptime and reliability
Flexible plan options
Cons
Limited design flexibility in the builder
Higher cost compared to some competitors
GoDaddy's website builder is renowned for its simplicity and ease of use, making it ideal for those new to website creation.
Their platform offers a wide range of templates and customization options, allowing users to create professional-looking medical websites with minimal effort.
Additionally, GoDaddy integrates marketing tools and SEO features to help businesses grow their online presence.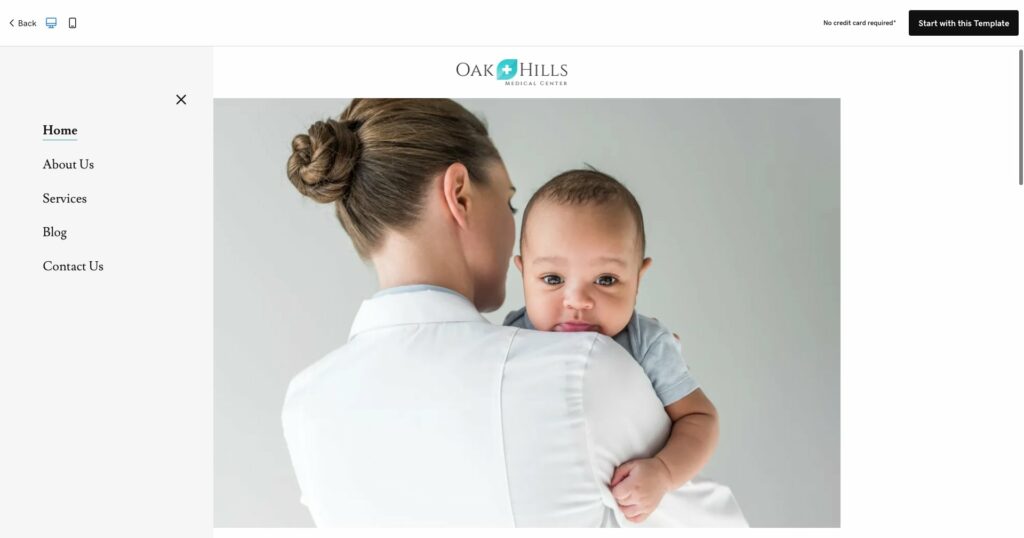 Known for its reliable uptime and strong customer support, GoDaddy ensures that your website remains operational and accessible at all times.
While the website builder may lack some advanced features, its user-friendly interface and solid performance make it a great option for those starting their online journey.
GoDaddy's plans start at $9.99 per month, offering a range of options to suit various needs and budgets, from basic personal websites to more comprehensive business sites.
Features:
AI-Powered Website Creation
Customizable Templates
Built-in Marketing Tools
E-commerce Capabilities
SSL Certificate
24/7 Customer Support
Branded Content Creation with GoDaddy Studio
Mobile and Desktop Editing
SEO Tools
Social Media Integration
Advanced Online Store Features
Pricing Plans:
$9.99/monthly Plans for Yearly Subscription
FAQs
What Are the Key Features to Look for in a Medical Website Builder?
When selecting a medical website builder, prioritize features like HIPAA compliance, patient portal integration, appointment scheduling, and custom medical templates. Ease of use and technical support are also crucial for efficient website management.
How Important Is HIPAA Compliance for Medical Websites?
HIPAA compliance is essential for any medical website handling patient information. It ensures the protection of sensitive patient data and adheres to legal standards, which is critical for maintaining trust and avoiding legal issues.
Can I Build a Medical Website Without Coding Skills?
Yes, many website builders like Wix and Squarespace offer drag-and-drop interfaces that allow individuals without coding skills to create and manage websites easily.
Should I Choose a Specialized Medical Website Builder or a General One?
It depends on your specific needs. Specialized medical website builders offer tailored features for healthcare services, while general builders provide more flexibility and customization options. Evaluate your practice's requirements to make the best choice.
How Much Does It Cost to Build a Medical Website?
The cost varies depending on the builder and the complexity of the site. Some builders offer free basic plans, while others charge a monthly fee, typically ranging from $10 to $50 per month for standard features.
Are There Website Builders That Offer Free Trials?
Yes, many website builders, including 10Web and Squarespace, offer free trials. This allows you to test their features and usability before committing to a plan.
How Can I Ensure My Medical Website is Patient-Friendly?
To create a patient-friendly website, ensure it's easy to navigate, has clear information about your services, includes an efficient appointment booking system, and is accessible on various devices.
Conclusion
Selecting the ideal medical website builder is more than just about creating an online presence; it's about crafting a digital gateway that meets the unique needs of your medical practice and your patients.
From user-friendly interfaces like those offered by Wix and Squarespace to specialized platforms like Dr-Leonardo.com, each builder has its unique strengths. The key is to balance functionality, compliance with healthcare standards such as HIPAA, and ease of use.
Whether you are a small practice or a large healthcare provider, the right website builder can significantly enhance your online visibility and patient engagement. Remember, your website is often the first point of contact with potential patients, so make it count.
Choose a builder that not only represents your practice's ethos but also provides a seamless, informative, and comforting experience for your patients.
With the insights provided in this guide, you are well-equipped to make an informed decision that aligns with your medical practice's goals and patient care standards.

As one of the co-founders of Codeless, I bring to the table expertise in developing WordPress and web applications, as well as a track record of effectively managing hosting and servers. My passion for acquiring knowledge and my enthusiasm for constructing and testing novel technologies drive me to constantly innovate and improve.
Expertise:
Web Development,
Web Design,
Linux System Administration,
SEO
Experience:
15 years of experience in Web Development by developing and designing some of the most popular WordPress Themes like Specular, Tower, and Folie.
Education:
I have a degree in Engineering Physics and MSC in Material Science and Opto Electronics.