Looking for Prestashop Hosting? We've broken down the top providers to make your decision straightforward and stress-free.
Dive into our curated insights and discover the best fit for you. Happy hosting!
The Top 5 Best Prestashop Hosting
Hosting Provider
Starting Price
Top Features
Supported Locations
Support Type
Hostinger
$2.75/mo (with coupon)
– 100 GB SSD Storage
– Free Domain
– Managed WordPress
Global Data Centers
24/7 Customer Support
A2 Hosting
2.99/mo
– 99.9% Uptime
– SwiftServer Platform
– Turbo Servers (20X faster)
Global Data Centers
Email, Chat
HostGator
$3.75/mo
– cPanel
– Unlimited Email Addresses
– One-click WordPress Installs
Global Data Centers
Chat, Phone
DigitalOcean
$5/month
– Prestashop on Ubuntu 18.04
– Apache 2.4.29
– PHP 7.2
Global Data Centers
Email
Accuwebhosting
$3.99/mo
– Up to 100 GB SSD
– Free Sectigo SSL
– LiteSpeed
Denver, CO, USA
Enterprise Technical Support

Capable of hosting Prestashop
Lightning-fast speed with SSD
User-friendly hPanel control
Starting at $2.99/mo (75% off) +3 months FREE.
7% OFF coupon code: CODELESS
See Pros & Cons
Pros
Competitive pricing with great features
Optimized for both Prestashop and WordPress
High performance with SSD and NVMe storage options
24/7 customer support
Cons
No daily backup for entry-level plans
Limited data centers
Hostinger is the best Prestashop hosting provider on the market with affordable plans, easy to use and great performance.
Their hosting environment is tailored to meet Prestashop recommended system requirements like Apache as the suggested web server, PHP 8.1+, and MySQLi for the database.
The Premium plan is a catch-all solution that provides an excellent balance between price and performance. For users aiming for advanced features and even more power, the Business and Cloud Startup plans promise enhanced performance and features.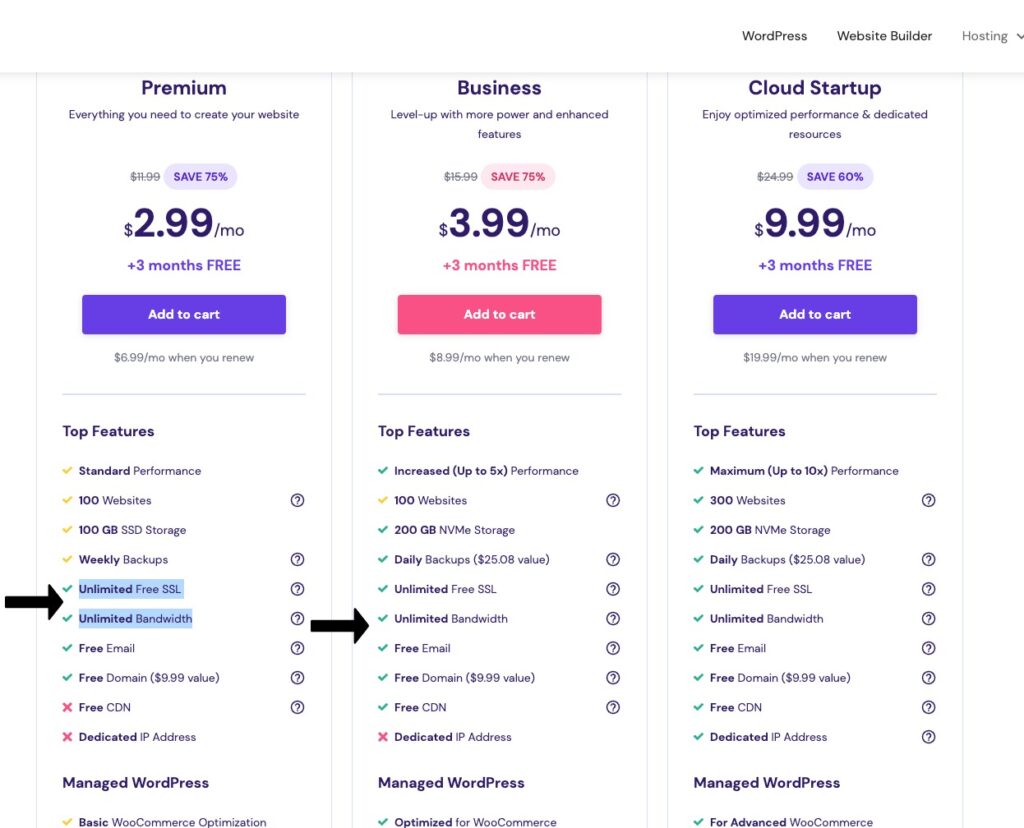 Optimized for Prestashop hosting
99.9% Uptime
High-performance SwiftServer platform
See Pros & Cons
Pros
Renowned for ultra-reliability
High-performance server infrastructure
SwiftServer platform for boosted speeds
Endorsed by Prestashop itself
Cons
No Phone support
Turbo Server with higher plans
For those in search of a hosting provider tailored for Prestashop, look no further than A2 Hosting. Recognized for its impeccable uptime and lightning-fast speeds, A2 Hosting ensures businesses stay online and operate smoothly.
The company's commitment to a 99.9% Uptime combined with its high-performance SwiftServer platform ensures users experience blazing fast website load times.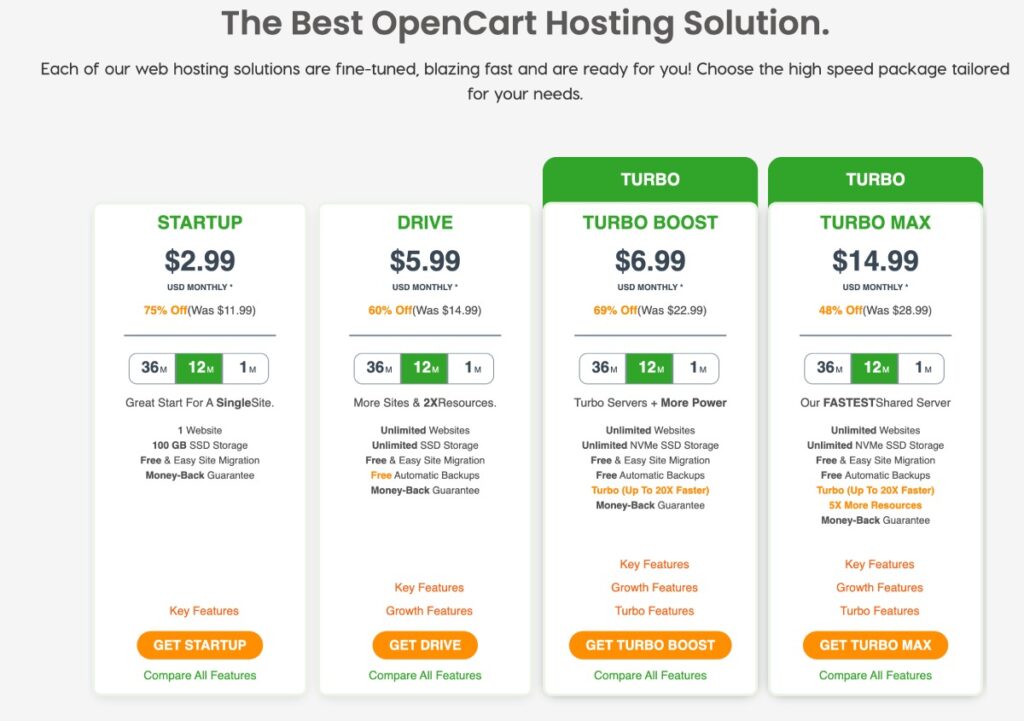 This is further elevated by their Turbo Servers, which boast speeds up to 20 times faster than typical hosting providers. It's no wonder that Prestashop itself recommends A2 Hosting as the go-to choice.

cPanel
Unlimited email addresses
Robust support options, including chat and phone
Hatchling Plan: $3.75/mo (Introductory offer)
See Pros & Cons
Pros
Flexible plans catering to different needs
Unmetered bandwidth for all plans
Free domain transfers and one-click WordPress installs
Generous advertising credits and advanced SEO tools
Cons
Renewal Price Higher
Expert Support offered only on high plans
Hostgator stands as one of the reputable names in the web hosting space, providing robust and versatile hosting solutions. Known for their rich feature set, they offer cPanel for an intuitive hosting experience, extensive email services, domain/FTP tools, and strong support.
Their variety of hosting plans ensures scalability, catering to various website requirements, from simple blogs to complex e-commerce platforms.
Prestashop can be easily installed through the cPanel which offers a one-click feature. Also, Hostgator offers support for PHP and Mysql which are required for hosting Prestashop.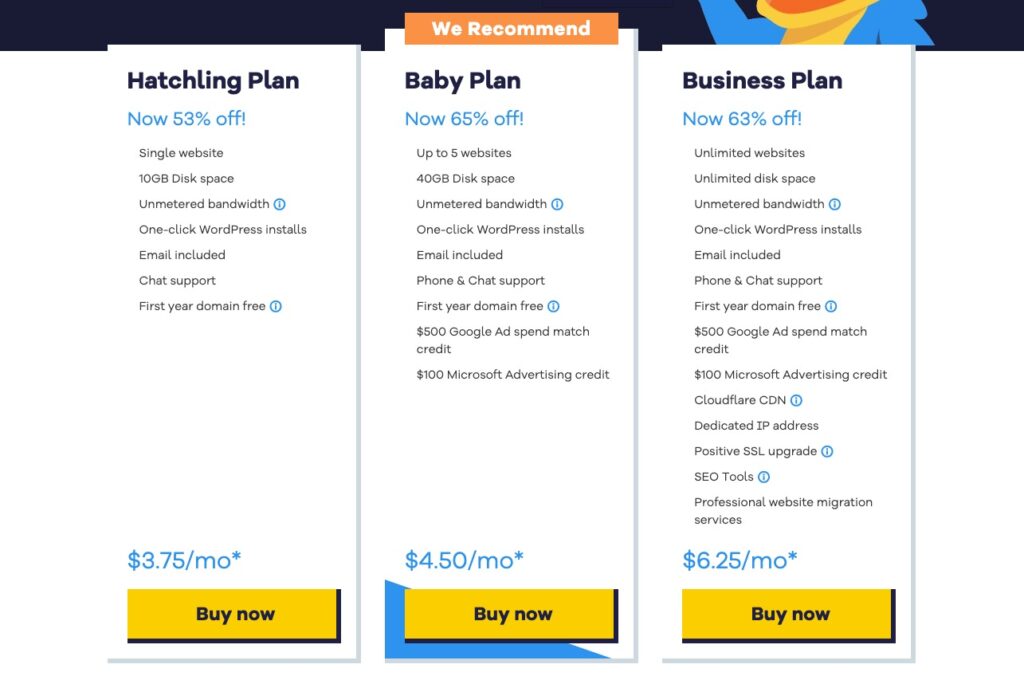 Furthermore, with Hostgator, customers benefit from unmetered bandwidth across all plans, ensuring that website performance remains consistent even during high-traffic periods.
The company also offers free domain transfers, one-click WordPress installations, and a 30-day money-back guarantee, enhancing user confidence. And for those looking to extend their online reach, Hostgator provides generous advertising credits and state-of-the-art SEO tools to boost visibility.

Cloud Hosting
Pay as you Go

Dedicated IP
See Pros & Cons
Pros
Seamless integration with Preshtashop
Backed by the reliable Apache 2.4.29
Runs on PHP 7.2 ensuring smooth e-commerce operations
Cons
Need some advanced knowledge
DigitalOcean, a prominent name in the cloud infrastructure space, offers an integrated Prestashop solution in its App Marketplace. Prestashop, a renowned e-commerce platform, is presented with version 3.0.3.1 and is powered by the GPL 3 license. The software suite included ensures a stable and seamless e-commerce experience, featuring the dependable Apache 2.4.29 and PHP 7.2.
This curated solution from DigitalOcean simplifies the process of deploying a robust e-commerce platform, providing users with a pre-configured Prestashop setup that is ready for use. Entrepreneurs and developers can benefit from this offering by rapidly launching their online store without the technical overhead of manual installations and configurations.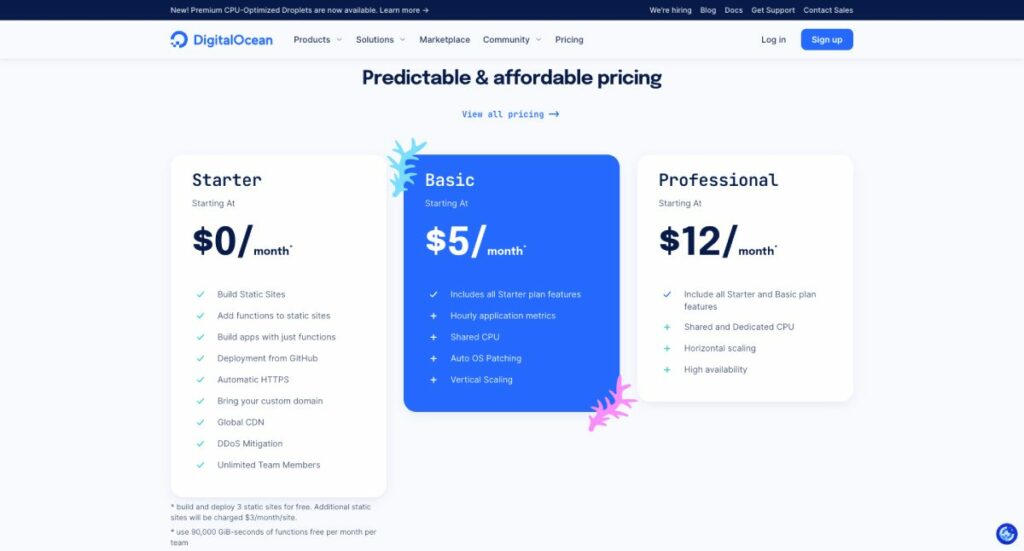 You can also create a Droplet with Mamp or Nginx and start installing the Prestashop by yourself if you have some knowledge of Linux system administration.

cPanel

Free Sectigo
LiteSpeed, LSCache Plugin
PHP 8.1.x / PHP 8.0.x / PHP 7.4.x
See Pros & Cons
Pros
User-Friendly
Fast Hosting with Litespeed
Multiple Server Locations
In the realm of shared web hosting, Accuwebhosting presents a trio of carefully curated plans designed to cater to a diverse range of hosting needs.
Accuwebhosting prioritizes both the functionality and affordability of its hosting solutions. Across the board, users are provided with options tailored to varying website requirements:
| Features | Basic ++ | Premium ++ | Enterprise Pro ++ |
| --- | --- | --- | --- |
| Monthly Visits | Up to 100,000 | Up to 250,000 | Up to 500,000 |
| Free Website Migration | ✓ | ✓ | ✓ |
| Free Daily Backup | ✓ | ✓ | ✓ |
This detailed breakdown underlines Accuwebhosting's commitment to delivering powerful shared hosting solutions equipped with state-of-the-art features.
Whether you're a beginner or an established business, Accuwebhosting's plans ensure that you're equipped with the necessary tools and resources to thrive online.
Due to the support of different PHP versions and Mysql, it is perfect for hosting Prestashop CMS and also for big e-commerce websites which can easily be hosted on Enterprise Pro++.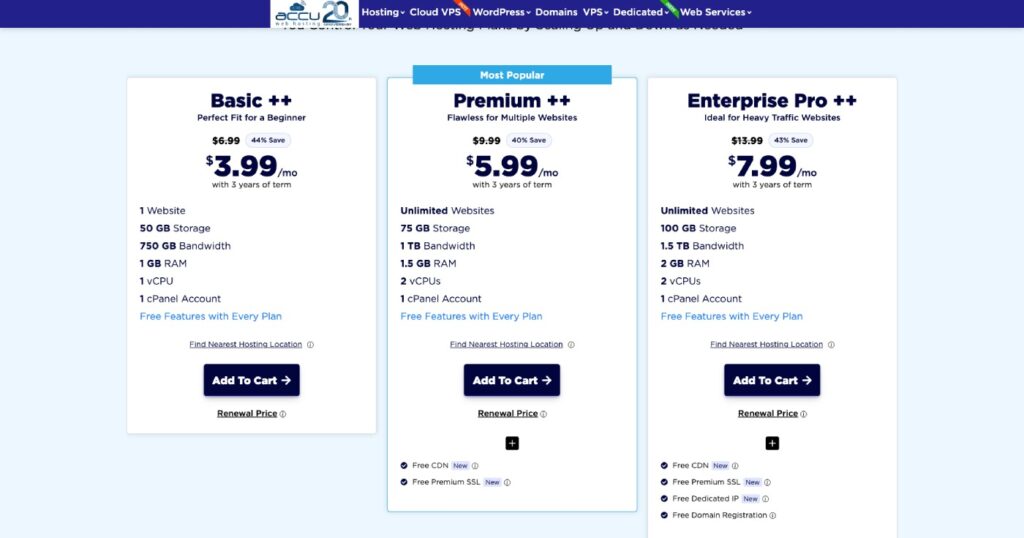 Similar Articles
FAQs
What exactly is PrestaShop?
PrestaShop is a free, open-source e-commerce solution. Entrepreneurs use it to craft their online shops with a multitude of customizable features. Think of it as a digital toolbox for anyone keen on starting their online selling journey.
Can I customize my PrestaShop store?
Absolutely! PrestaShop offers a rich variety of themes and modules. This means you can tailor your store's appearance and functionality to match your brand and offer a seamless shopping experience.
Do I need coding knowledge to use PrestaShop?
While having coding skills can be an advantage for customizations, it's not a prerequisite. The platform is user-friendly, and there's a huge community to guide beginners. Dive in, and you'll learn as you go!
How safe is it to use PrestaShop for my online store?
Security is a priority for PrestaShop. With regular updates, patches, and an active community vigilantly looking out for vulnerabilities, your online store stands on a robust foundation.
What does 'PrestaShop Hosting' mean?
PrestaShop hosting refers to web hosting services optimized for PrestaShop. They ensure fast performance, ironclad security, and smooth operation of PrestaShop online stores.
Why can't I use any regular web hosting for PrestaShop?
While regular hosting can work, PrestaShop-optimized hosts offer fine-tuned environments. This ensures peak performance, faster loading times, and less hassle when dealing with technical intricacies.
What should I look for in PrestaShop hosting?
Prioritize hosts offering one-click PrestaShop installations, regular backups, 24/7 support, and preferably, CDN integration. Your online store's smooth operation deserves nothing less than stellar hosting.
Are there any drawbacks to shared PrestaShop hosting?
Shared hosting means sharing server resources. For budding stores, it's budget-friendly. But as traffic grows, you might witness slowdowns. At such junctures, considering dedicated or cloud solutions might be wise.
Conclusion
In the vast landscape of Prestashop Hosting options, making an informed decision is crucial for your online venture. After exploring the offerings of top providers, it's evident that each has its unique strengths. Consider your specific needs, budget, and desired features when making a choice.
Remember, the right hosting environment can greatly influence the success and efficiency of your online store. Happy hosting, and may your online business thrive!

Ludjon, who co-founded Codeless, possesses a deep passion for technology and the web. With over a decade of experience in constructing websites and developing widely-used WordPress themes, Ludjon has established himself as an accomplished expert in the field.