In this article, we will give you a detailed Samcart review which will help you know the details about this software and its pros and cons. SamCart is a famous online shopping software cart and is used by entrepreneurs, marketers, and business owners.
Brian Moran and Scott made this software in 2013 to make the online shopping experience easier for everyone.
Many companies are using this software to increase their conversion rates because of the amazing features of SamCart. It is specifically optimized to boost the bottom lines of your business and increase the percentage of selling products.
Following article will discuss in detail the exclusive features of Samcart and if it is worth investing money or not. Read this article till the end to know all about Samcart.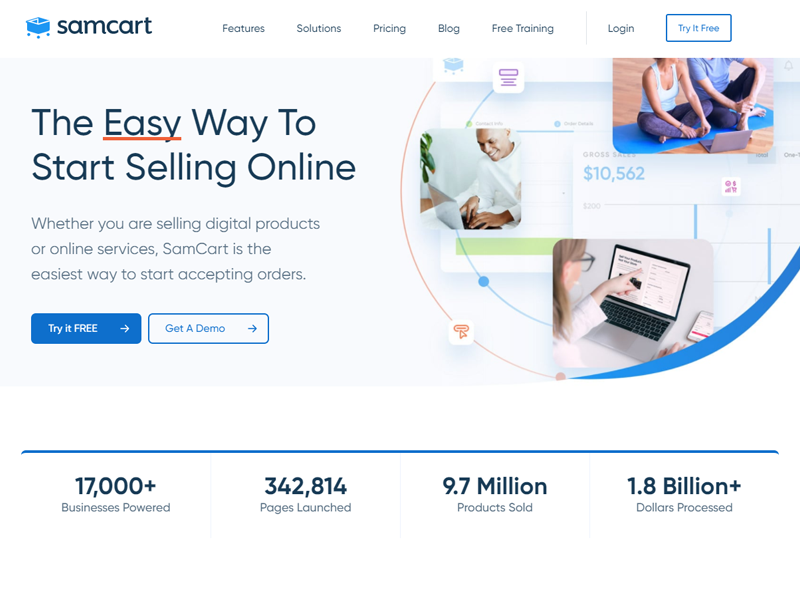 What is SamCart?
SamCart is an exclusively online shopping cart software or a ecommerce platform that helps you sell your products from anywhere. This software is mainly designed to sell online services and digital services. With its advanced features, businesses are using it to sell their physical products as well.
This software has been getting the most hype because of the exceptional services it is providing. It is the only online platform that allows its users to create marketing funnels and sale pages for their business. Getting ahead of the competition is easy by using this software and it also helps you in running an affiliate program, achieving heights in e-commerce, and many other benefits.
Samcart is highly flexible with the demands of the users and provides the best adaptive measures. This is one of the main reasons why people are preferring to use this platform for the marketing of their online services.
SamCart Review: Main Features in Details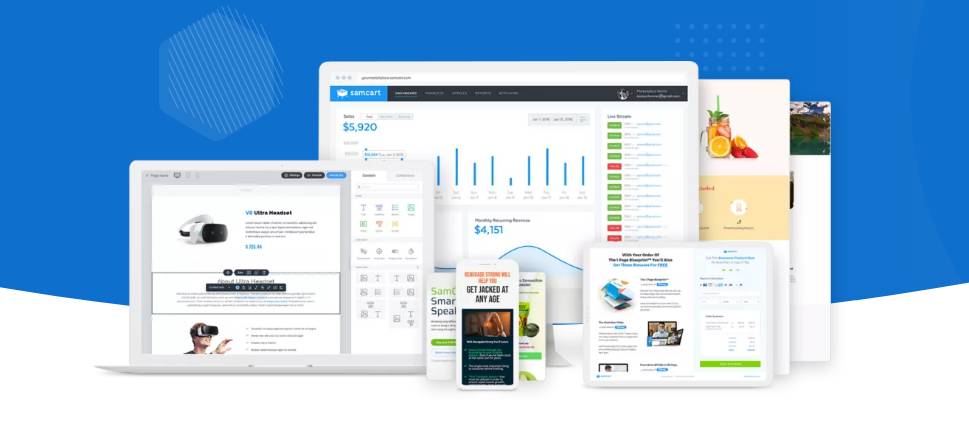 When you are looking for options to choose for your business, you will be amazed at how functional SamCart is. Experts advise using this platform because of the amazing features and exceptional functionality it provides. We list the best functions of this software below to give you a clear idea of what features suit your business.
The One-Click Upsells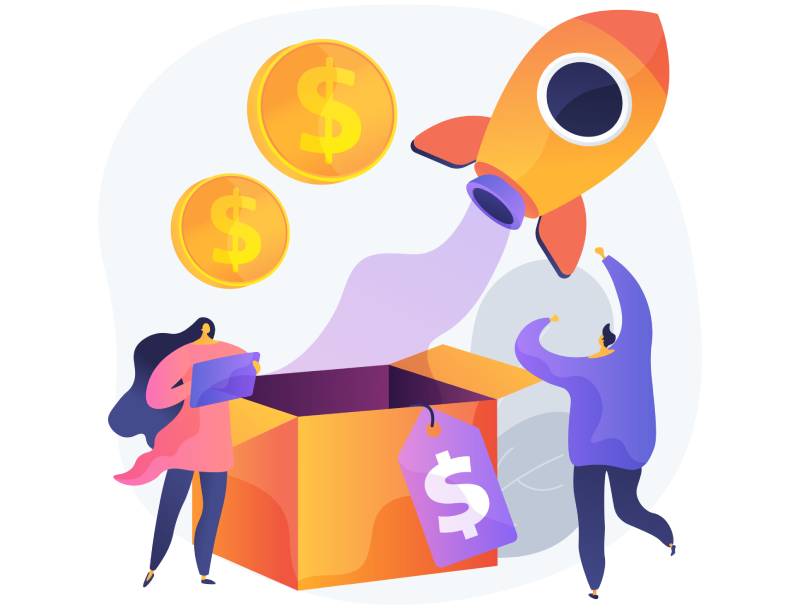 Amazon, which is the best retailer in the world, has reported that almost over a third of the profit it makes comes from using the up-selling feature. The most amazing thing about Samcart is that it provides you the opportunity to have one-click upsells.
These Upsells help the users in maximizing their profit from each sale. This feature is a strong differentiation factor from other shopping cart sources as well because they don't offer it. Utilizing this feature is important for investing your money in the right sales funnel.
This software makes the process of up-selling easier for you. The setup for this feature is super easy and when you are done incorporating it you will see a rise of almost 68.1% in your customer's value.
A/B testing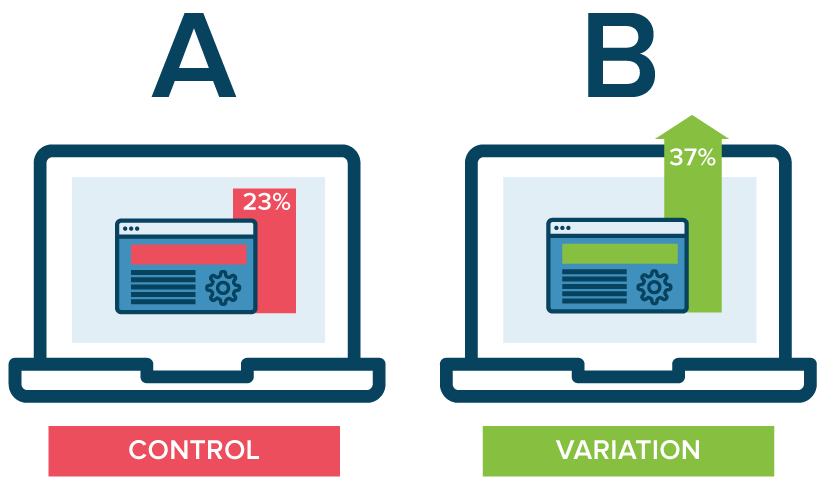 Another fantastic feature that this software provides you is continuous testing. Every entrepreneur knows that to achieve success, you have to counter-test everything. When you already have a huge cart abandonment rate you can take help from split testing.
Any improvement, even if it is a small one can bring a lot of revenue for your business. Smart Cart knows what the need of its users is and it allows you smooth A/B testing on the business pages.
These pages can be opt-in pages, sales pages, email subject lines, blog post headlines, and any other page you are running. It is a necessity to test the checkout pages for optimization of your site. The money you are investing in the sales funnels will go to waste if you are not opting for A/B testing.
With the help of SamCart, you can check multiple things for the sale pages. You can easily remove the fields, test the changes in the templates and you can try out a new testimonial as well. Both active and inactive test variations options are available for sale pages on this software.
Bump offers
SamCart has the best feature of providing bump offers if you are thinking about cross-selling products. Many entrepreneurs and businesses need this strategy to boost up their sales. This is a famous marketing strategy where a company bundles the main products with a complimentary product as well.
This is a suitable strategy if you are looking for ways to increase your sales by selling more products at a time. The best example of this feature is when Mcdonald's are selling us burgers, they sell it with fries and cold drinks. Similarly, when you are selling electronics on Samcart such as laptops or cell phones, you might add the laptop cover and cell phone cases as well.
These bump offers to increase your audience and as a result your purchases also improve. This feature can be utilized easily by just clicking on a link and setting up the offers. The remaining optimization and hustle will be handled by SamCart itself and you will be happy with the results.
Checkout pages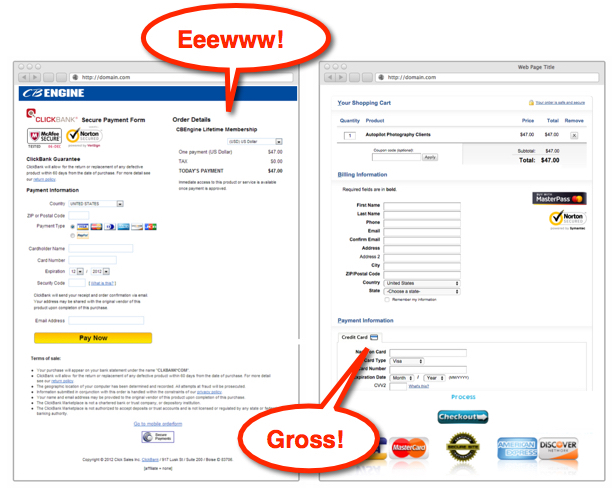 SamCart provides you the best 18 shopping cart checkout design templates which are easily convertible. These templates are super responsive with cell phones and you can easily check if all the things are running smoothly before running your pages live.
Most of the other software do not allow this feature and you have to publish your page first and only then you can test its functionality. Marketers use this software to avoid the stress of running tests and designing the checkout pages. SamCart will help you in achieving your goals of testing and running the checkout pages on their own.
These templates for checkout pages also come with exclusive features such as security reassurance, testimonials, guarantees, and many different elements for increasing the conversion rates. You will see immediate results after using this feature in your marketing campaigns and sales strategies.
One-Page checkouts
Multiple options for payments on a single checkout page are no longer a problem because of this amazing feature of one-page checkout. This software helps people in paying through multiple payment plans while other software asks them to use checkout pages separately. Customers also love this feature because it helps them in deciding what plan to choose for payment. Using this feature will bring more visitors to your business and your conversion rate will increase.
Subscription saver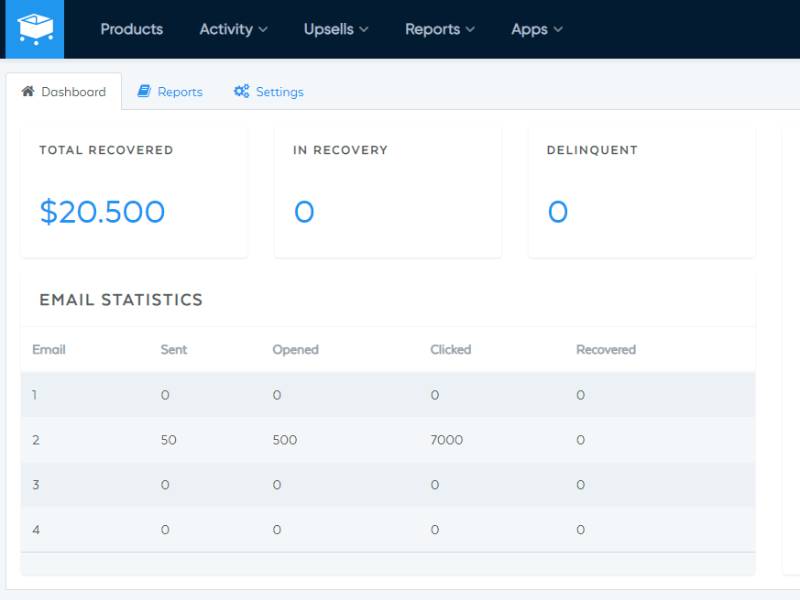 SamCart has the most efficient features for selling your subscription products online. It is commonly observed that many times the online payments get stuck because of multiple reasons. Customers may change their mind or their credit card expires and marketers don't receive their amounts.
To avoid this bad situation, Samcart protects the payment methods by sending emails on the company's behalf every time there is a failure of payment to the customer.
The email usually contains the link for the customers to update their information and carry out the remaining process. In this way, SamCart helps in saving your precious time from stressing over chasing the customer.
If the customers complete the process, their subscriptions are safe, but if even on multiple emails they do not respond, their subscription gets ended. These customers are also blacklisted to make sure if they buy a new subscription you get to know about it beforehand. Samcart provides you an efficient report to have a clear vision about the number of subscriptions as well.
Affiliate Center
SamCart software has an amazing strategy to sell your products and also generate better revenues for your business. It helps you in doing so by creating a list of the all relevant affiliates who are going to help you in promoting your business.
The presence of affiliate management centers is extremely helpful in getting your products and services promoted. You don't even need to pay extra money for marketing when you are using this service.
SamCart Integrations
If you want to have the connectivity of your business with multiple stacks in the market, SamCart has got you covered. With the amazing integration features of this software, you will have access to many services.
Payment providers
After completing the setup for this software, you have to make sure that you have set up the payment procedure. There are two options Stripe and PayPal currently available, but SamCart is working on adding other methods as well. Cryptocurrency payments such as bitcoin or any mobile payments including Apple Pay are not available at the moment.
Membership Platforms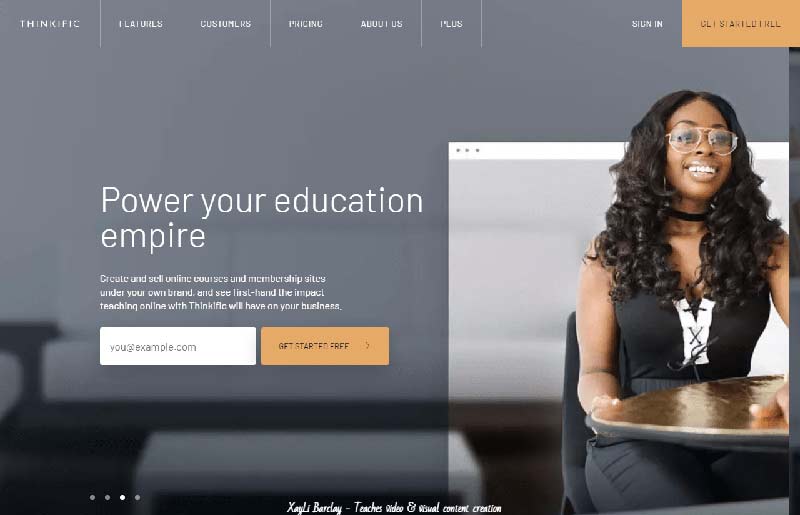 The best thing about the integrations of SamCart is that it supports membership platforms as well. By using this amazing software, you can easily connect your business with Post Affiliate Pro, Wishlist Member, Thinkfic, Digital Access, and many more.
Email marketing providers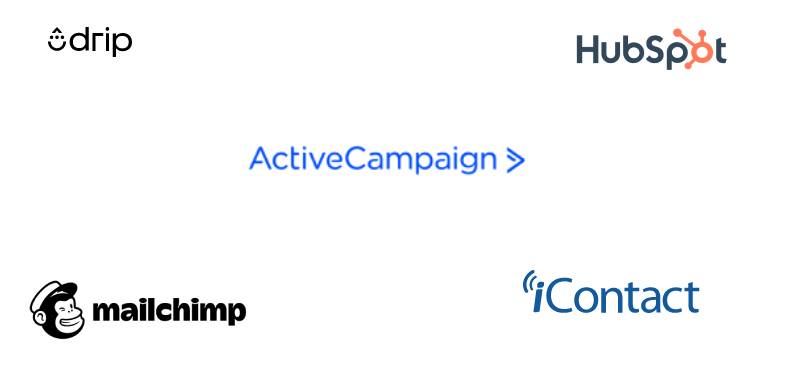 Many marketers prefer to use email marketing services before moving towards shopping cart strategies. The good news about using SamCart is that it supports email marketing services. It allows integration with Drip, Active Campaign, Ontraport, HubSpot, iContact, and Mailchimp.
Webinar platforms
Many entrepreneurs and businesses use webinar hosting as a strategy to market their services. SamCart allows you to host these webinars with the help of the Zapier that connects you with many webinar platforms, including the most popular ones such as WebinarJam and GoToWebinar. But remember that there are no native integrations available on SamCart for webinars.
Fulfillment services
Marketers who are selling physical goods have only one option of ShipStation if they are using this shopping cart for fulfillment purposes. Zapier will also help you in getting connected with the other systems to meet the requirements of your business.
SamCart Pros and Cons
The pros and cons of SamCart are listed below:
👍 Pros:
Integrations: The best thing about using Samcart is its wide range of integrations to expand your business. You will have unlimited access to many marketing services and tools. 
User-friendly: SamCart is user-friendly and easy to set up for selling all kinds of products online.
Several payment modules: SamCart allows the customer to pay through trials, subscriptions, and payment plans.
One-Click upsells: It allows you to use upsells, downsells, and different bump offer to generate more traffic.
Coupons and discounts: Marketers have complete control over how to use discounts and coupons on their products.
Affiliate management: The built-in affiliate program of this software will help you in beating your rivals and providing you optimized results.
Support services: SamCart will provide you excellent customer support at each level by answering your queries through emails, Facebook, and live chat.
Analytics: This software will also give you access to the insights and reports of your business.
👎 Cons:
High prices: It is known that the services SamCart offering are exceptional, but the prices are a bit high. Marketers and businesses who are just starting are reluctant to get it and they move to other shopping cart solutions that are affordable.
Fewer designs: The options for customization and designing templates are less in this software as compared to other solutions that are offering the same thing at a lesser price.
No Cryptocurrency: While using SamCart, you have to choose other methods instead of cryptocurrency. This software does not support payments from Apple pay as well.
Few payment integrations: It only allows a few payment methods, including stripe and PayPal, even with multiple payment models.
SamCart Pricing
Now that you have a clear idea about the features and pros and cons of SamCart, you should also know about the pricing plans.
There are four plans. You will get the basic launch plan at the rate of $49/month. For availing growth and scale plan, you have to pay $99 and $199/month while the enterprise plan will cost you an amount of $399/month.
This pricing plan is quite simple and makes things easier for the customers. If you only want to use basic services, you should stick with the launch plan.
The growth plan will give you access to the services provided in the basic plan along with the additional features as well. Subscription cancelation, subscription charges reminders, and customer management services are the features exclusively added to the growth plan.
On the other hand, a scale plan will provide you all the services of the growth plan and the additional benefits of CRM, affiliate center, and many other tools.
It depends upon your budget and the requirements of your business that whatever plans you choose. If you want to achieve more audiences in less time, you should opt for the scale plan.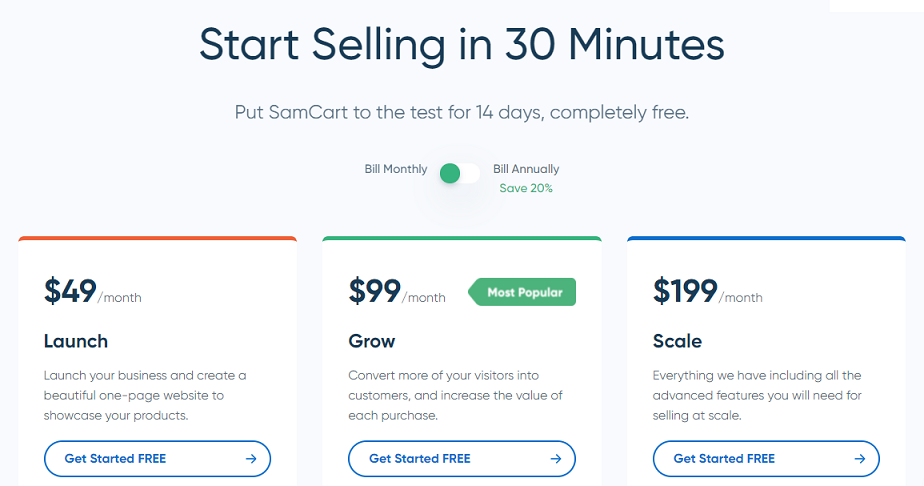 SamCart Alternatives
We all know that there are multiple options for the shopping cart software available today and SamCart is also one of them. You can benefit from the exceptional services that it provides or you can try some of the following alternatives. Depending on your need these options can be the best or worst options you will use for your business.
SamCart vs. ThriveCat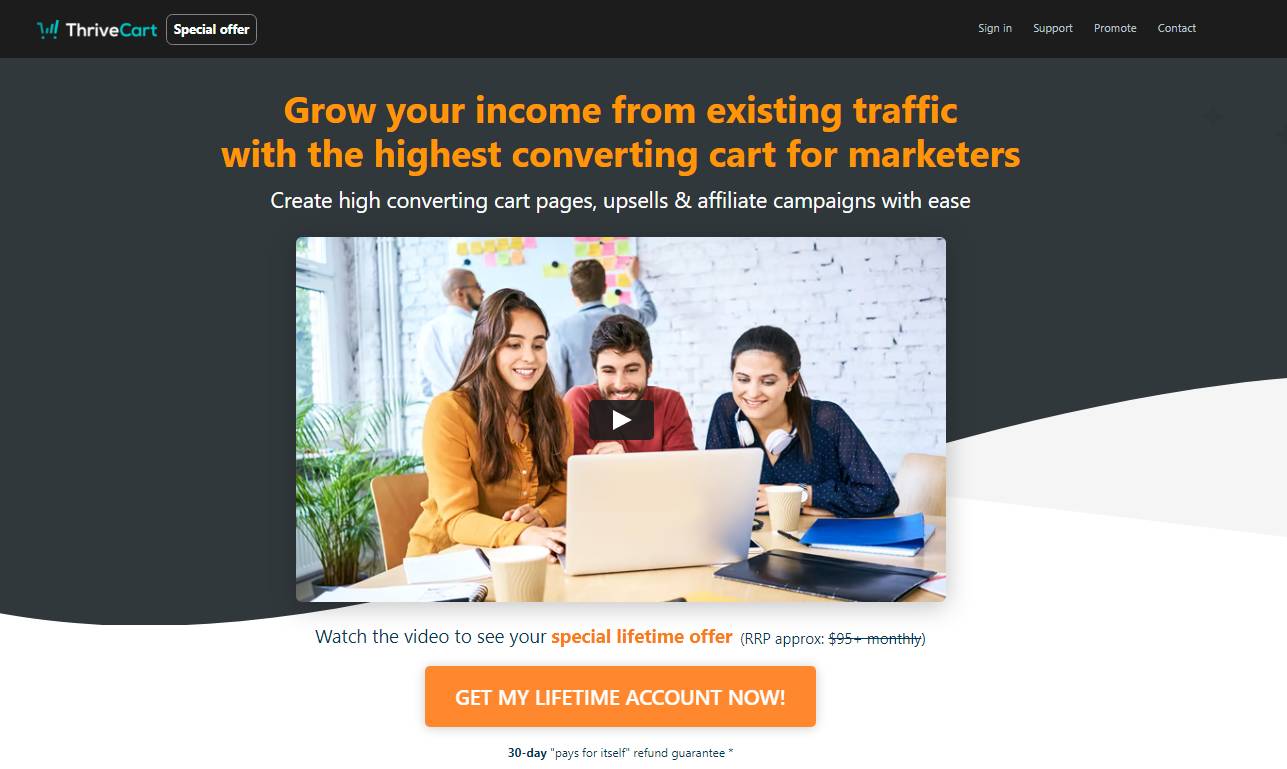 ThriveCat is a shopping cart designed specifically for people running e-commerce websites. The main features of this site are the same as SamCart, including affiliate management centers and one-click upsells. But if you take an overview, you will see that the overall features of SamCart excel all the features of ThriveCat.
The only place where ThriveCat gets praise is the pricing, and it is genuine about it. The reasonable pricing of this software makes it preferable in the eyes of marketers.
For $495 you can get it for a full time while SamCart will stand somewhere for this price for only a month. Another amazing thing about ThriveCat is that it has a wide range of integration with payment systems, while SamCart only allows PayPal and Stripe.
SamCart vs. Shift4Shop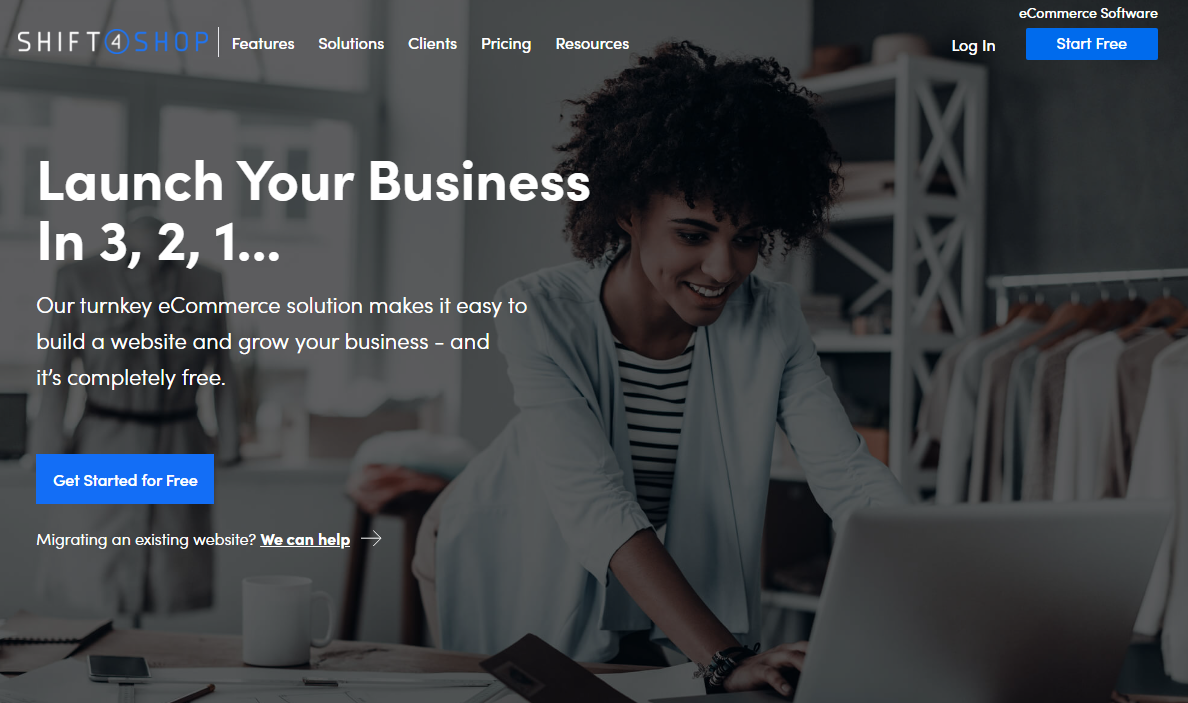 Shift4Shop cart is a popular one among marketers because of its easy optimization and effective conversion rates. It excels SamCart because of the wide range of templates and the choice to change them.
It provides more than 50 templates with amazing features and efficiency. The premium plans for this template have even more wonders.
You will have access to more templates even if you are opting for a premium plan. The templates present in the premium plans are mobile-friendly and responsive and you will not need to worry about being stuck or slow functioning.
The best thing about this platform is that it allows you to promote any kind of product on social media platforms. You can get these services for $50 and reach a wider audience on all social media.
The pricing of this shopping cart is affordable as they start from $19 per month for the basic plan and if you want to avail of the premium services, you have to pay $229 per month. This pricing makes it a bit superior as compared to SamCart.
SamCart vs PaykickStart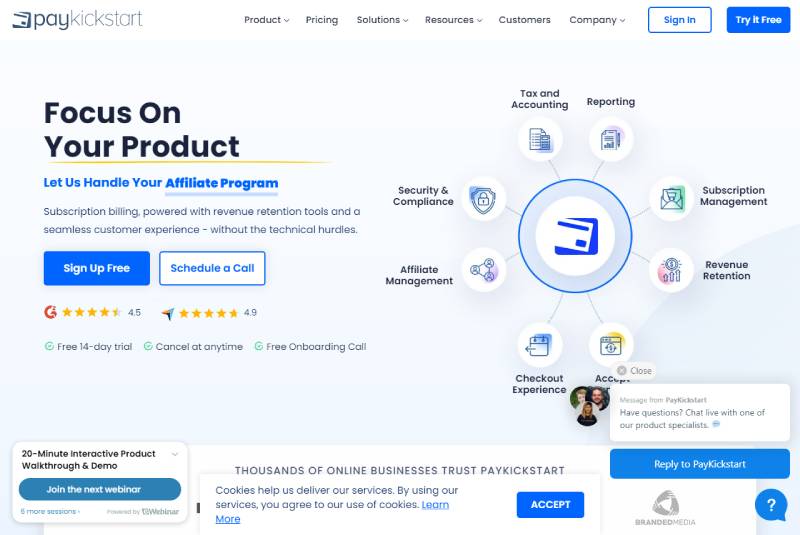 Paykickstart is considered being one of the most flexible online carts because of its amazing prices. It provides you with a powerful page editor, checkouts from popups and sales funnel builders as well.
One of the worth mentioning facts about this software is that you can easily integrate it with Stripe, PayPal, Easy Pay Direct, and Authorize.net as well. The integration of several payment methods is the only feature that is different from the SamCart and the remaining are the same. Both of these platforms offer a wide range of multiple currencies and languages.
Both of these setups are extremely easy to use and you have easy access to the dashboard. The robust dashboard feature and exceptional conversion tools make them both a suitable option for business.
The difference in the prices is also an important factor why people choose SamCart over it. PayKickStart is offering four plans for subscriptions where you have to pay $99 per month for basic, $199 per month for a growth plan, and $299 per month for scale.
There is a custom plan available for the customer-tailored according to the needs of their business. These expensive plans make marketers inclined towards SamCart because it offers the basic plan for $49 per month.
SamCart vs Clickfunnels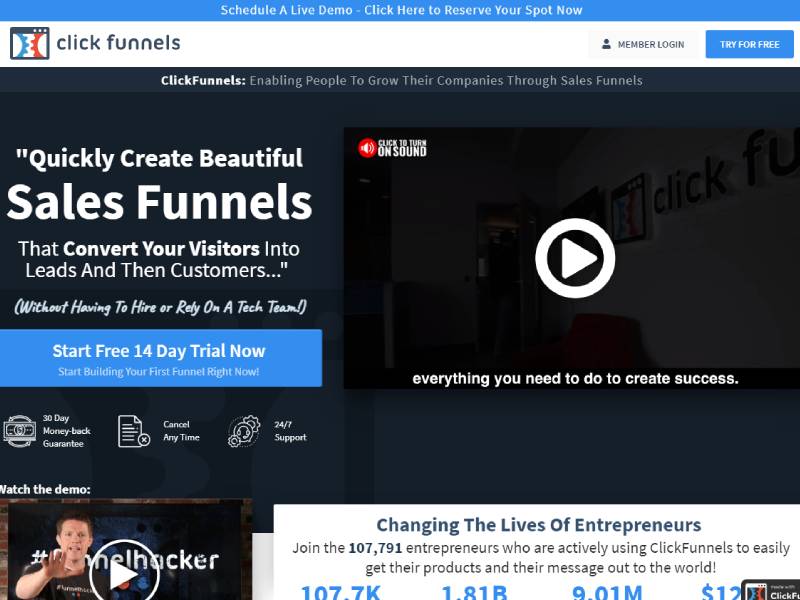 Clickfunnels is an amazing shopping cart builder for creating great checkouts. Most of its features are just like SamCart and the only difference comes with the payment procedures. It allows the integration with PayPal and Stripe and many others as well.
Email marketing services and automation tools such as NMI, Infusionsoft, and Ontraport are also provided by this software. It has another worth-mentioning fact that it allows building the landing pages along with the shopping cart pages for your business. Experts say that it is more like an A to Z sales funnel tool for all those who are looking to increase the selling rates of their online products.
Learn more about: ClickFunnels Review
Is SamCart a Website Builder?
SamCart is a web-based software that builds shopping carts for marketers and businesses. It helps the entrepreneurs in selling their products whether they are digital or physical online. In simple words, it is a shopping cart builder and not a website builder. If you are interested in website builder you have a great article here: Best Website Builders.
Is SamCart Legit?
SemCart is a legit online shopping cart software for marketers who are going digital. With the help of this software, you can easily sell your physical and digital products online. The software is loved by many entrepreneurs, product creators, and leaders because it helped them in growing their business. You can use the unique features of bump offers, coupons, discounts, and payment models to robust your performance.
Is SamCart good for physical products?
Yes, if you want to control your physical products selling online, you must use SamCart. Amazon and other platforms are also efficient but with SamCart you will have more authority to control the discounts and coupons on your products. It removes the need of creating a massive store online for selling your physical products by giving you granular control.
SamCart Reviews and Ratings
Many businesses are using SamCart and they are getting benefited from the amazing services of this software. It has always gotten the best ratings from the customers and some of the reviews are given below:
Mohan Lal D who is a marketing consultant has used SamCart and given it a 5-star rating. He says that he loved the multiple payment options and bump offers. He has marked it 5 stars for being the best checkout platform for businesses.
LaTrice L has given SamCart 5 stars because of the best customer support services.
Elke R has also given 5 stars to SamCart for being an easy-to-use and user-friendly software.
Conclusion
SamCart is an amazing platform for providing the best services when it comes to online shopping cart solutions. It has amazing CRM, affiliate services, and payment modules with a wide range of languages and currencies. It is a bit overpriced and has many competitors, but it is famous for generating maximum reviews for the businesses. You can choose from its four subscription plans according to the requirements of your business.

As one of the co-founders of Codeless, I bring to the table expertise in developing WordPress and web applications, as well as a track record of effectively managing hosting and servers. My passion for acquiring knowledge and my enthusiasm for constructing and testing novel technologies drive me to constantly innovate and improve.
Expertise:
Web Development,
Web Design,
Linux System Administration,
SEO
Experience:
15 years of experience in Web Development by developing and designing some of the most popular WordPress Themes like Specular, Tower, and Folie.
Education:
I have a degree in Engineering Physics and MSC in Material Science and Opto Electronics.