Today we will talk about sales management software and tools that can help you improve your business performance.
Over the years, the method of conducting business and increasing sales has evolved, and so has the process of managing sales. The evolution was still ongoing when the novel COVID-19 arrived and forced businesses to stop conducting a meeting with clients and work remotely to ensure a minimal spread of the virus.
Businesses had to rethink the process of offering value propositions to their clients while ensuring collaboration and delivering a more engaging experience rather than simply making sales pitches.
This time also called for remote work, which led to several businesses opting for a robust digital sales management solution; thus, sales management tool came to the rescue and revolutionized the game.
A sales management system allows businesses to manage and automate several sales-related tasks. The standout aspect, however, comes in the form of reporting, performance tracking, and analytic tools and even sales funnel builders.
So, if you're someone searching for a quality and performance-oriented system for your business, here's a complete list of the 15 best sales software that you can leverage to get your sales in line.
The software on this list are selected after determining the reviews of several B2B organizations. You'll find all the features, functionality, effectiveness, and benefits of using the following tools for your brand.
So without any further ado – let's start exploring!
The Top 16 Sales Management Software for Small Business
Best Overall Sales Management Software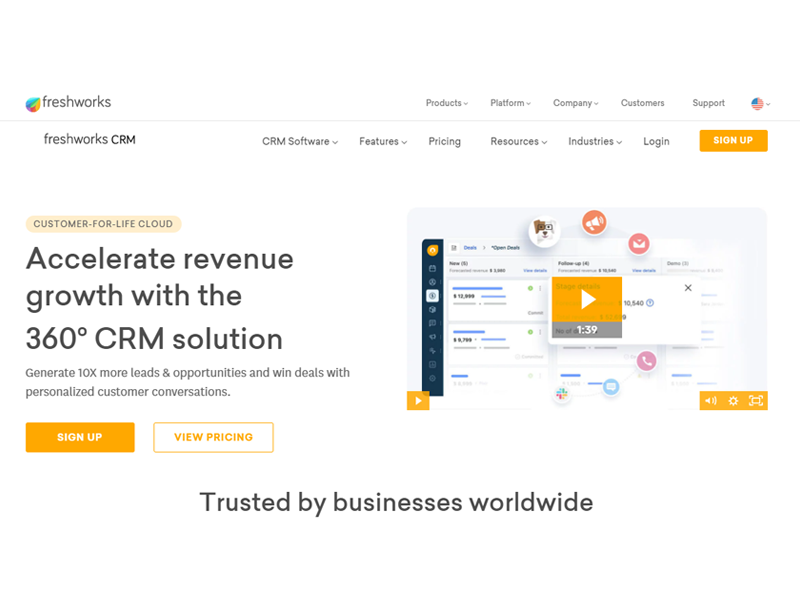 The #1 spot on our list goes to Freshworks CRM. This software has the capability that far surpasses several sales management software on this list. From features like sales marketing combining to sophisticated CRM features for task management, the software is an all-in-one platform for organizations.
Additionally, Freshworks offers more powerful features to its users that increase their productivity, like making it easier to prioritize customers, setting up more effective pipelines, and further evaluating and analyzing the sale data.
Moreover, the most outstanding feature of this great platform is that it is powered by AI. The AI technology identifies the customers that have the most potential and give agents the insights so that they could covert the customers quickly. Here are some other features of this great sales system tool:
Makes it easier to track sales.
View reports through the dashboard.
Customize dashboards and share with agents to provide details.
Evaluate team performance.
Integration with other sales tools for improving transparency into the sales cycle.
Helping businesses optimize their sales processes for maximum efficiency.
Most Completed CRM Software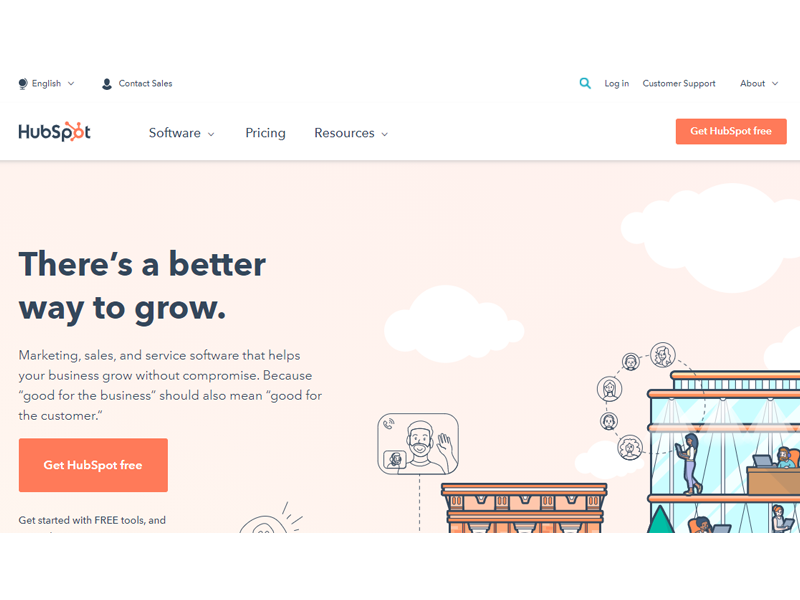 HubSpot is the innovator on this list, and it offers some amazing and comprehensive tools that you can leverage to ensure a swift and well-planned business process or processes.
From working as a CRM for your brand to working as a marketing platform, the HubSpot CRM is known for its multi-purpose usage. The flexible and easy-to-use nature of HubSpot sales adds more value to the already intriguing experience of the software.
Moreover, along with an intriguing and easy-to-use interface, the system is also home to some robust features that organizations can leverage. From pipeline management, sales automation, email marketing, calling support, and much more to visitor tracking and reporting analytics –HubSpot sales is full of features.
Some other features of the HubSpot Sales include the following:
Impressive email template.
Customizable reports.
Inbox profiles.
Gives you an app to monitor everything on your smartphone.
Easy integration with other business systems such as Pipedrive, Zoho CRM, BigCommerce, and more.
Best Software for Sales Management Automation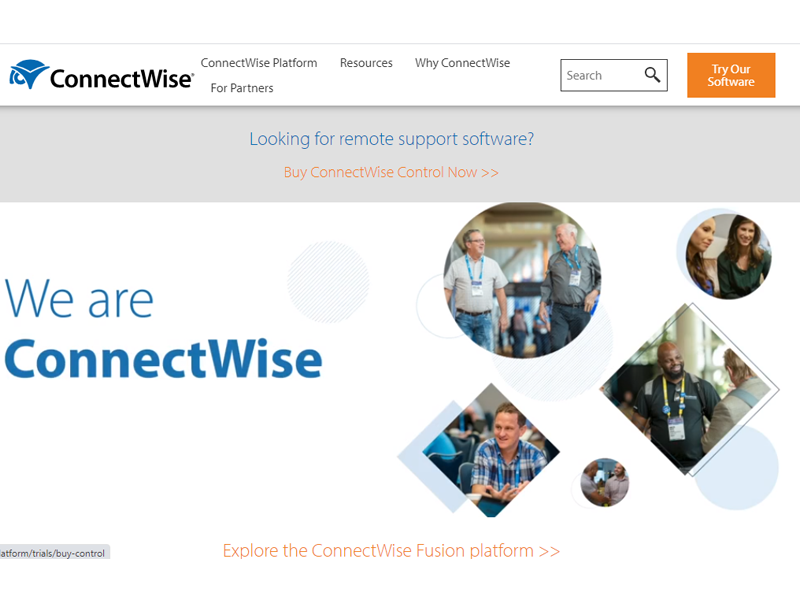 ConnectWise Manage is yet another great sales management tool that is regarded as a perfect choice when it comes to automating and managing an organization's numerous sales tasks.
Being specially designed as a project management tool, it allows users to manage, monitor, and oversee their sales projects. This aspect of ConnectWise Manage makes it the top choice among professionals because the software itself fosters a culture of collaboration and communication.
Some other core features of the ConnectWise Manage includes the following:
Enhances day-to-day communication and collaboration,
Increases efficiency of the sales team.
The software is a powerful reporting suite that gives businesses and internal departments full insights into performance.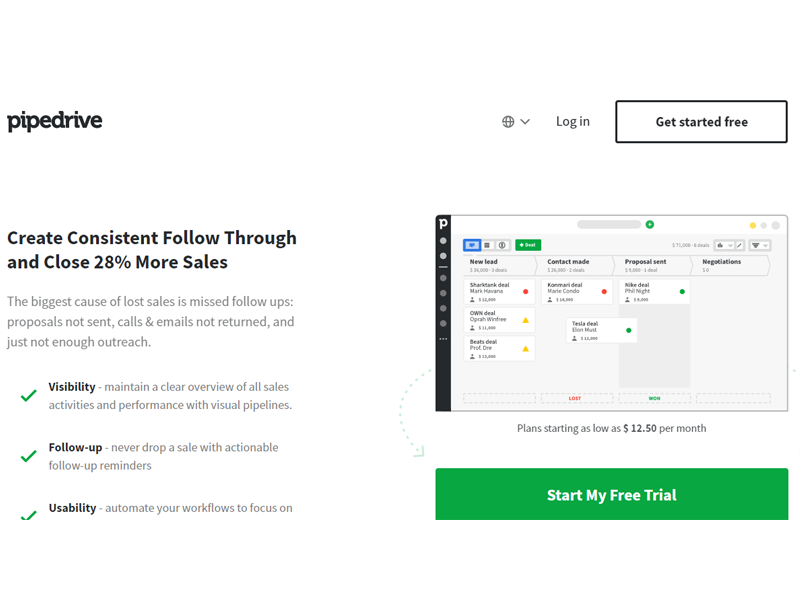 Pipedrive is more on the affordable side of the sales management and monitoring software. However, cost-effectiveness does not mean that it lacks features. Pipe drive can be used by small businesses or enterprise-level organizations to revolutionize their sales process and increase their efficiency.
Additionally, there's a free trial available of the software that you can leverage to see if the software perfectly matches your brand's requirements.
Moreover, there are some certain features due to which Pipedrive is on this list. For starters, it is super-user-friendly because it gives the users a clear representation of the sales pipeline.
Most o sales professionals around the world love this software because of the built-in sales pipeline methodology. Some other features of this software include the following:
Shows your deals, processes, and more stage-wise.
Enables you to track your team's performance.
You can identify which clients are more likely to convert. Therefore, you can push the deal.
Track the progress of each deal/lead simultaneously
The software has an app that can be used to monitor activities on the go.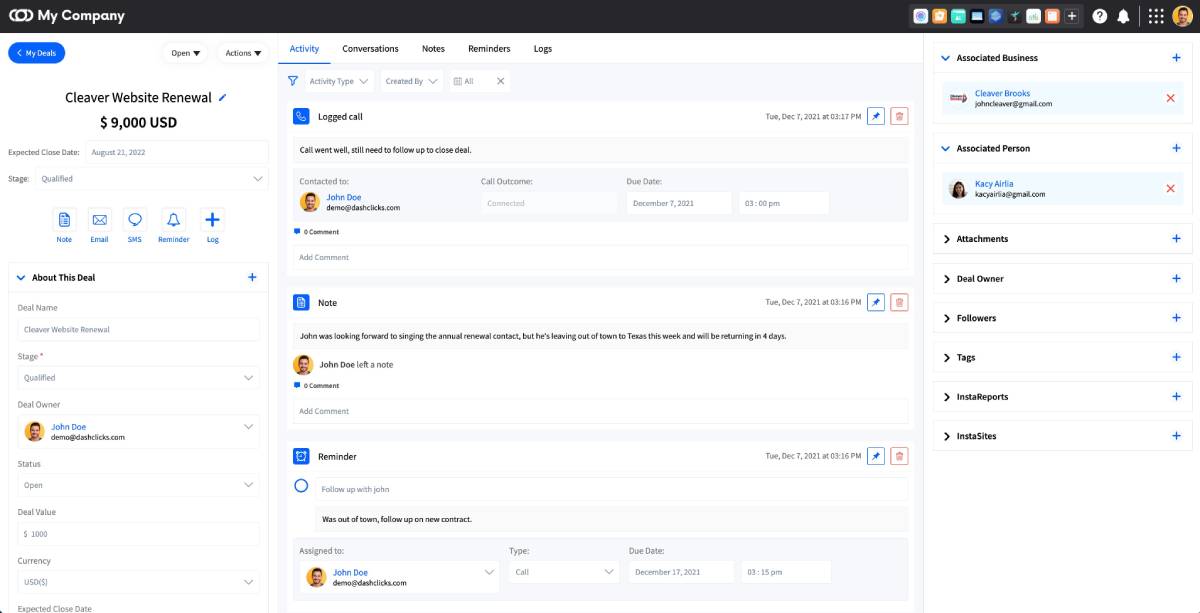 DashClicks' sales management CRM called "Deals" is the best sales CRM software for small businesses. It helps you create and assign new deals to sales reps, customize records, and move your sales cycle forward across multiple teams and pipelines. The software aids in creating a truly transformational experience for your sales team.
All in all, the sales pipeline management software is as powerful as it is efficient. You are able to save time and automate all essential functions.
Some other features of the software include:
Workflow automation along with deal automations
Easy tracking of every stage of the deal cycle
Efficiently designed deal cards to manage your deals
Easy tracking of all deal automation history logs
Granular reporting across multiple pipelines for your entire team.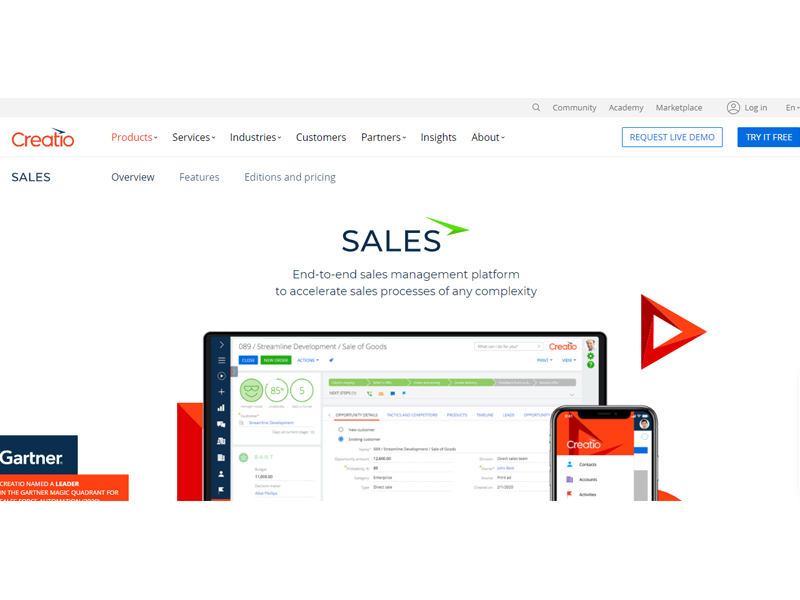 Sales Creatio, previously known as "BPM Online," is also a sales management platform specially designed to aid SMEs. The tool is capable of accelerating your sales processes by ensuring the efficiency and performance of your sales team.
The software can also be used as a CRM because of the CRM features and functionalities that it has. With features like creating your own customized business process without any technical knowledge, you can seamlessly get started with an efficient automated workflow in no time.
Moreover, from sales automation to lead management to allow you to view the entire journey of your customer, this great software is literally one of the innovative software on this list.
Sales Creatio is also known for accelerating your sales and marketing efforts by enabling you to monitor all your activities from a single platform. The lead management tool that tool of Sales Creatio helps you capture, manage, mature, and close leads quickly and with perfection.
Some other features of this great sales management tool include the following:
Order management and invoicing facilities.
Gives you full control over your payment processes.
Allows you to expedite all your order management processes through the software.
You can schedule several business activities and issue invoices from within the platform.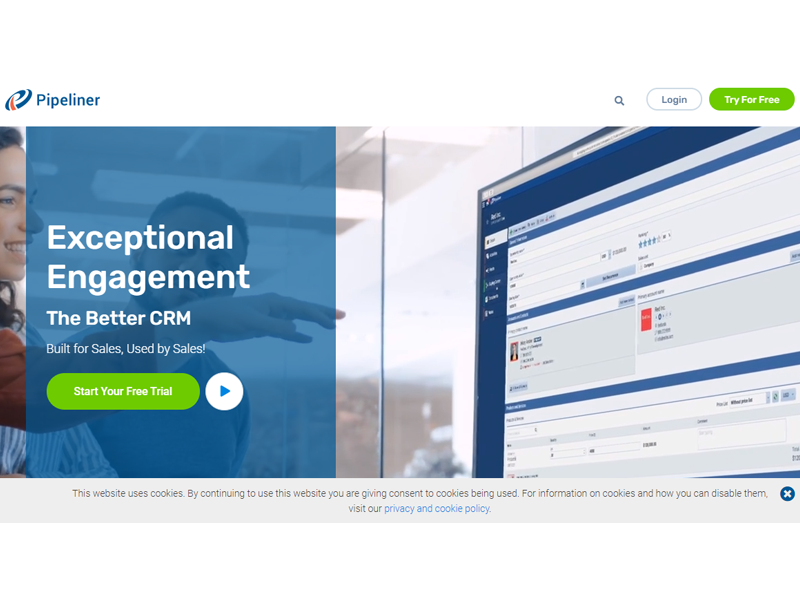 The simplicity, user-friendliness, and powerful features are some of the aspects that made Pipeliner CRM one of the best sales management systems out there. This software is used by several brands to manage their sales process efficiently.
The very foundation of this tool was laid to foster easy sales and efficient sales management processes that support customer interactions and help agents close the deal quickly.
Out of the many features of this software, lead management, sales performance tracking and analyzing, productivity tools, and opportunity tracking are what made Pipeliner popular
Here are some other features of this great software:
Manage and organize your sales processes quickly.
Create sales pipelines to monitor and track different stages
You can easily foresee prospecting, tracking opportunities, mapping out sales, and lead nurturing from within the platform.
AI-generated insights and guidance to help your sales team better understand the quality of your leads.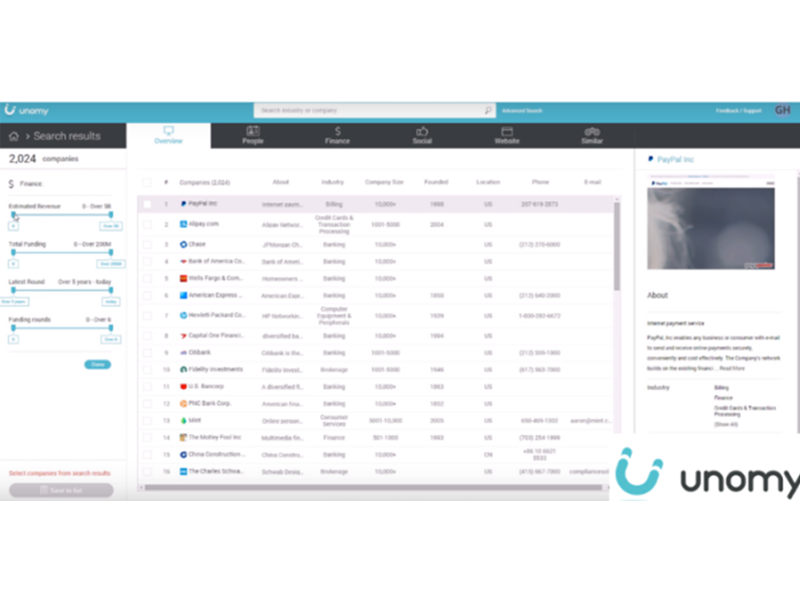 Looking for an intelligent application for your sales team? Well, meet Unomy, your modernized sales management system that helps web-based businesses to collect, process, distribute and analyze relevant data.
Due to the robust feature stack of the software, it is capable of improving B2B deals easily with the help of sourcing, prioritizing, and organizing. Also, the software can be used to create employee or company profiles enabling you to focus on the performance of individuals and departments.
Other features of this great sales management tool are written below:
More than seven million businesses trust Unomy.
70 million employees leverage Unomy for their performance.
You can list and structure information according to your convenience.
The integration of Chrome and Unomy (as an extension) allows you to add data/details directly to the Unomy software from Chrome.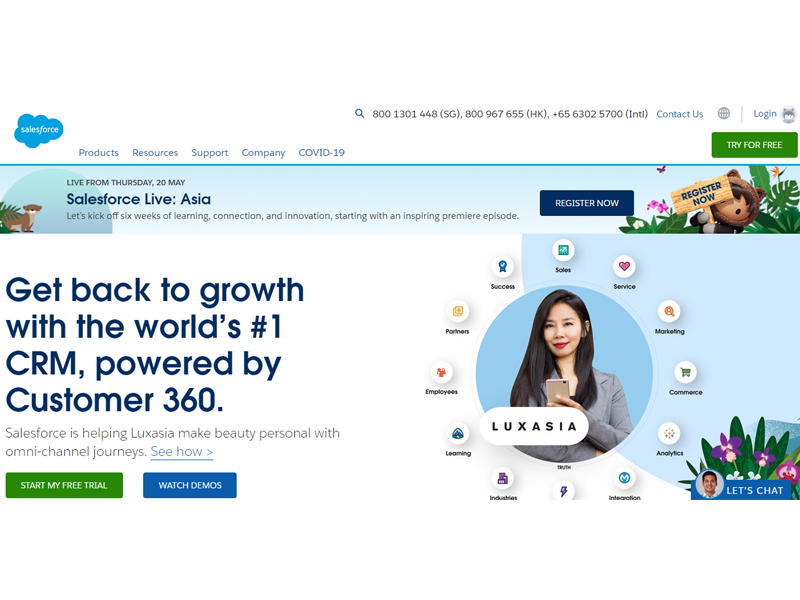 If you belong to the digital world or even if you're a bit familiar with what goes on in the digital world, chances are that you've probably heard of this award-winning B2C CRM solution known as 'Salesforce.'
Generally, it isn't that difficult to understand how the platform works in order to unify the customer data and interactions to give quick access to relevant and credible information.
The data, once gathered, can be used by marketers or agents to further strengthen their decisions, drastically increasing the chances of closing deals.
The above part was dedicated to the sales management side of the software; now, let me tell you about the CRM features of Salesforce:
Gives you a complete overview of an individual's performance and increases productivity.
You can seamlessly customize your dashboard at your convenience.
Measure your own performance and set goals within the CRM.
Allows team managers to determine whether the assets are being utilized properly or not.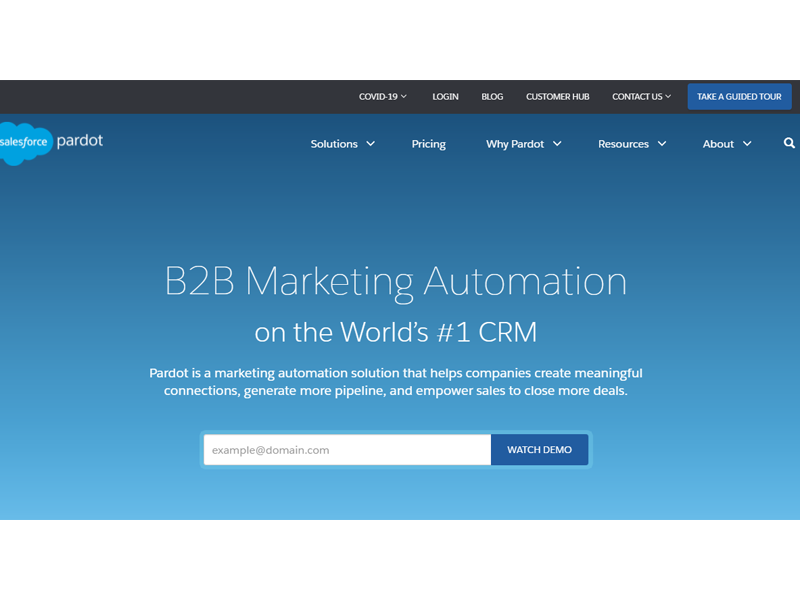 Pardot is yet another intelligent sales software that allows you to automate marketing and sales processes easily. This software has been given to you by Salesforce. Therefore, some of the features of this software have the essence of Salesforce integrated into them.
Moreover, the tool is capable of enabling marketers to design conversion-oriented landing pages, designs, personalized emails, and more. The strategic edge that this software gives you is that it focuses on helping you close the deal with your customer.
Some other features of this great software include the following:
The software gives you analytics that you can use to explore your data.
Discover new connections and insights that will help you align your organization according to the customer needs.
Bring the whole team on the same page to foster a culture of better business decision-making.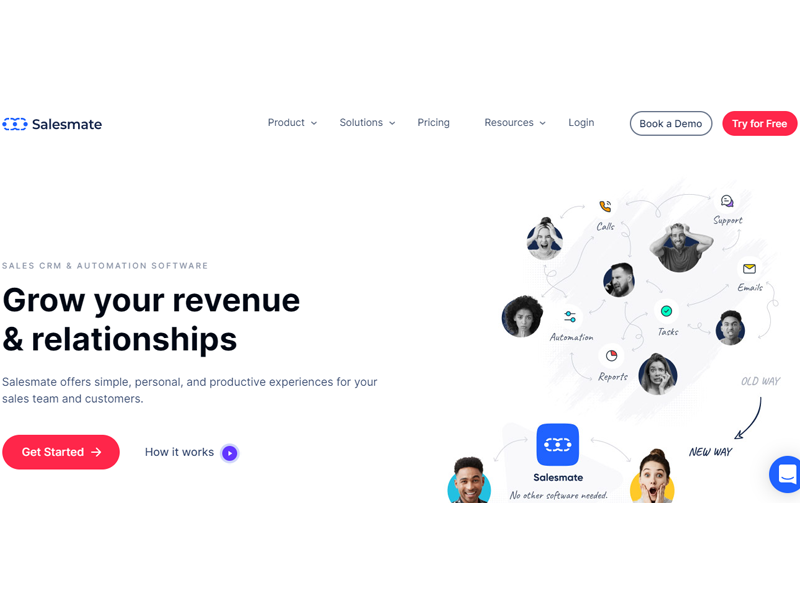 Software on this list offers a steep learning curve. However, the software we're talking about right now excels in helping you learn and understand the software easily.
The Salesmate is designed to help your small business or startup grow without experiencing the difficulty of learning. The platform comes packed with some of the most robust features that organizations can use to further enhance their internal processes.
From being a user-friendly platform to providing you options such as managing contacts, sales pipeline, productivity-enhancing, goal setting, and more, the software stands as one of the most lucrative options available today.
Furthermore, probably the most innovative feature of this tool is that it lets you communicate with your prospects by leveraging the built-in phone system. The software also allows you to record calls for remembering anything that you've forgotten or for coaching purposes.
Additionally, along with the innovative features, Salesmate also has some conventional features that all of the other software on this list have. For example, it has automation, workflow customization, productivity-enhancing, sales pipeline creation, and communication option.
Moreover, the synchronization of email services like Gmail or Outlook allows you to stay up to date with what's going on. Lastly, some other feature of this innovative software includes the following:
Supports third-party integrations with more than 100 apps.
User-friendly interface.
Built-in calling functionality.
Create, edit and customize sales pipelines.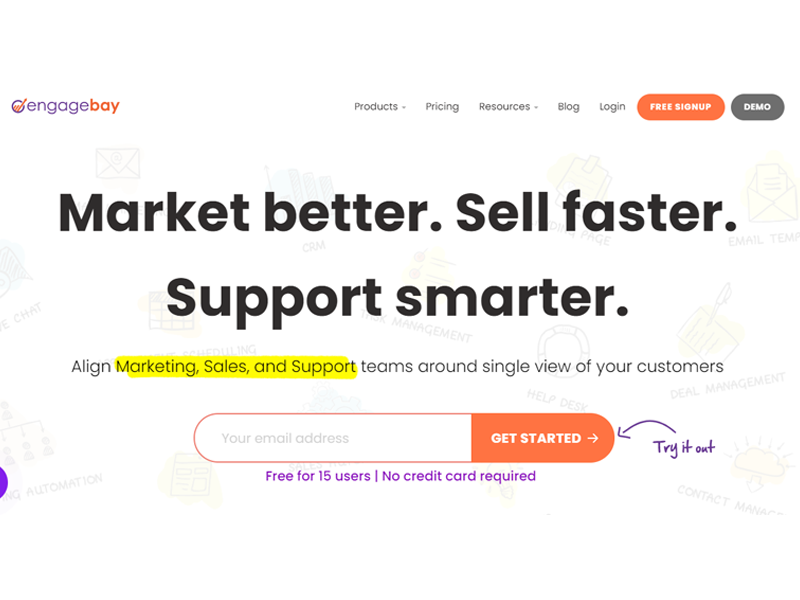 Just when things were looking enough Engagebay, just stepped in and changed the game. This all-in-one marketing and sales system are designed to help small to medium-size businesses to get on par with the competitive world.
The tool has some of the most robust features that you can leverage to streamline your sales and marketing processes.
The intelligent features also enable you to increase your bottom line by creating innovative and effective landing pages, emails, view your leads and simplify nearly all the aspects of operating in the business world.
Another innovative feature of this tool is the lead nurturing tool that helps you to turn the most elite leads into paying customers.
Some other features of this tool include the following:
You get personalized emails that you can send to your customers.
You get the opportunity to create a discount system.
Gives you a greater chance of retaining customers.
Predefined scoring criteria that enable you to identify qualified leads.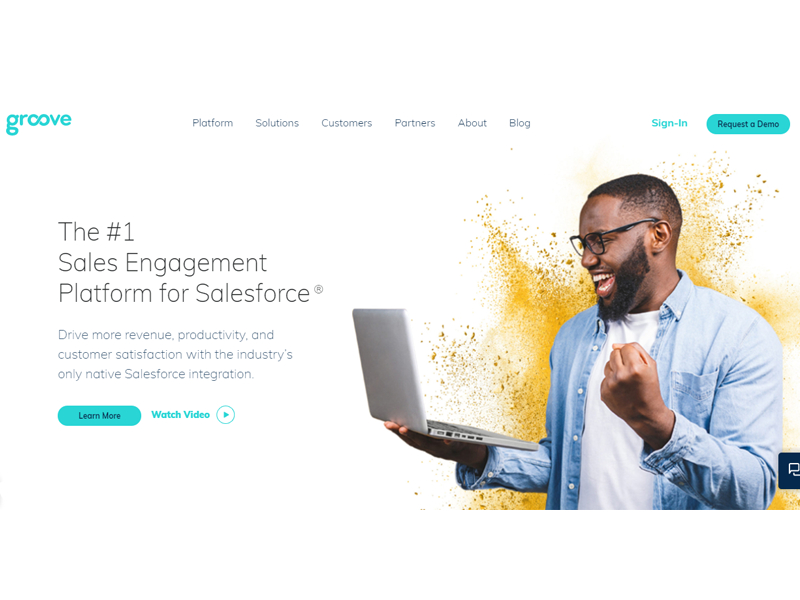 This marvelous software is designed to perfectly match the requirements of any business or sales team (inbound or outbound). Groove can be used to optimize the management process and ensure seamless operation so that you can focus on other aspects of your brand.
Also, the software provides your team with all the features and tools that they need to effectively increase their sales and conversions.
Moreover, Groove also automatically updates your data entry task to help you minimize the need to fill it manually. Additionally, you can boost the way you engage customers by opting for account analysis through the software.
With all the features mentioned above, I think Groove is pretty much another great software that deserved a spot on this list. Also, here are some other features of this tool:
View your account engagement history.
Streamline your process conveniently.
Manage your sales process by building pipelines.
Built-in analytics to help you derive useful insights.
Integration with third-party tools such as Salesforce for smoother integration.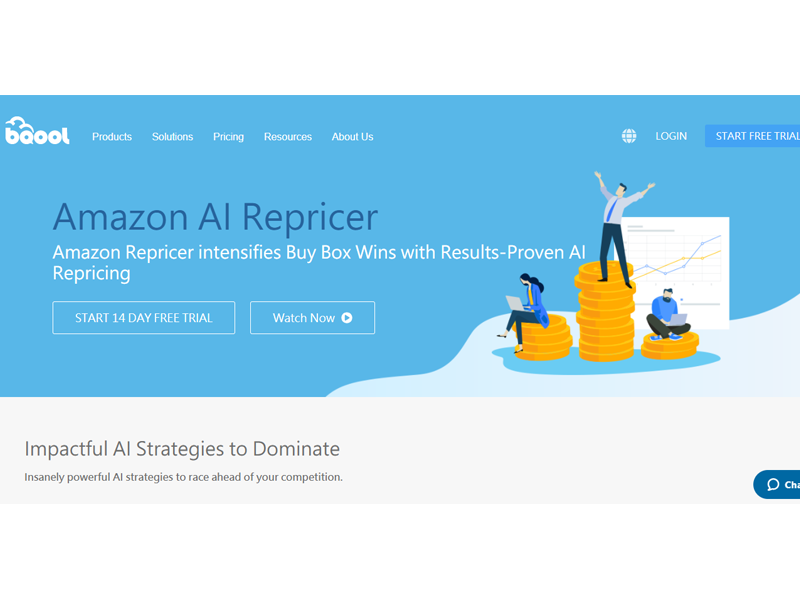 BQool Repricing Central is designed for a specific niche, the 'Amazon Merchants.' The tool is designed to help the Amazon seller community to reprice their products based on fixed rules.
The rules in this situation can be considered the market conditions, competitor's pricing, and supply chain management. Furthermore, the app of the above-mentioned software is yet another innovative aspect that allows you to monitor your category's status conveniently.
Once you've set the rules of the product, your app will automatically do the job for you.
So basically, the software provides you an easy way to monitor, manage and optimize your Amazon revenues, and the time that you save by leveraging this software can be invested into further ensuring the efficiency of your business.
Moreover, here are some of the most outstanding features of this software:
Easy and efficient monitoring.
Repricing history log to check the prices that you've set in the past.
Profit calculator.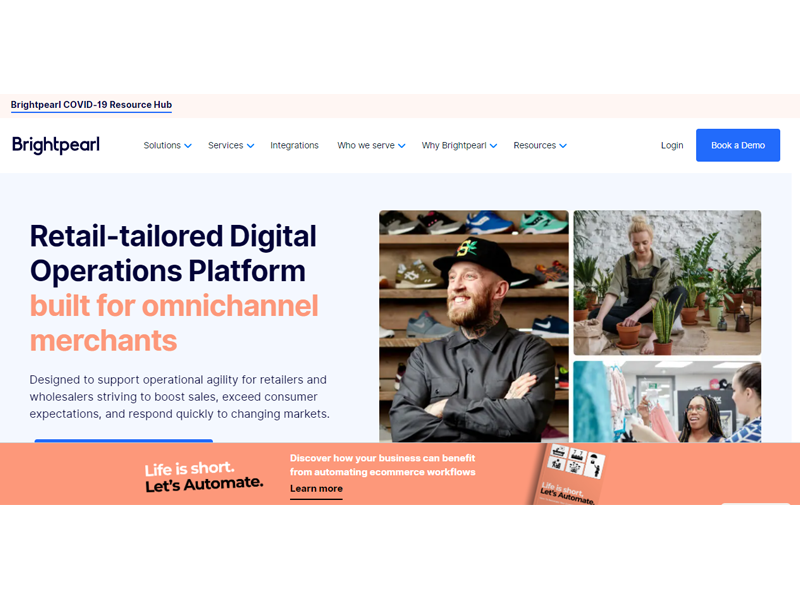 From managing orders to optimizing inventory to efficient reporting and more, the Brightpearl gives the strategic edge that your business needs to perform exceptionally well in the highly competitive market of today.
This software is not just a conventional sales management tool, but the developers tried and succeeded in creating a complete all-in-one solution for businesses that they can leverage to keep their processes rolling.
The system has real-time reports on cash flow, inventory, customer behavior, and even stock-keeping unit. However still, what makes this tool really innovative is the fact that it can be used as a central hub for managing an entire organization's sales and processes.
Some other features of this system include the following:
Integrates with your warehouse and other shipping solutions.
Enable you to deliver and manage orders efficiently.
The software is best for keeping all your sales records.
Automatically updates reorder status and inventory levels.
Improves cash flow by monitoring certain factors that affect it.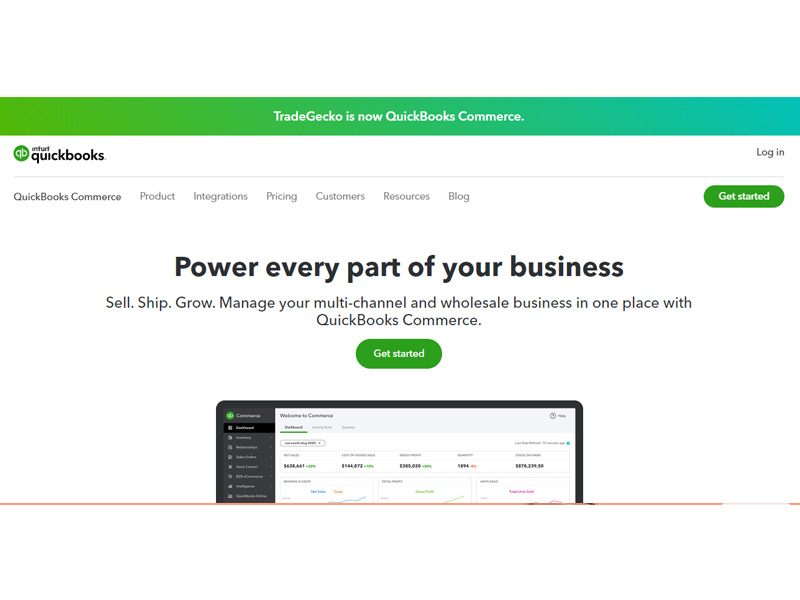 Last but not the least, TradeGecko is an ideal choice for those who are willing to optimize their inventory for maximum efficiency. The overall software runs on a cloud-based system that gives you an elegant interface with automated delivery and assets management features.
With all the innovative software mentioned above, why should one select this software for their organization?
Well, there are several reasons for including this software on this list. For starters, it helps multi-channel distributors and whole sellers to manage their inventory.
The users can also manage their supply chain and even customer relationships from within the platform. Furthermore, the integration of this system with other eCommerce platforms, POS systems, and mobile devices adds more value to the overall value that this system provides.
Moreover, here are some of the robust features of this tool:
Allow flexible and efficient monitoring of tools.
The cloud-based foundation of the software ensures data safety.
The platform is fast and responsive to use.
Tons of features that ensure robust processes.
Conclusion
That's all, folks!
Now you know all of the sales management software that you can use to ensure smooth processes and growth.
The software on this list has several features that allow you to boost your sales, focus on other aspects of your business while ensuring efficient monitoring and provide customer gaining opportunities to clients.
With the integration of technology such as AI, the software has become even more robust and performance-oriented.
Therefore in a world where COVID-19 has dampened prospects of short-term growth, you can leverage these software to skyrocket your revenue hence increase your growth.