In today's era, everyone is running in the race to make money online. People are managing their successful e-shops, performing freelancing works, and whatnot. One of the most profitable methods is to create an online course and sell it.
Selling online courses is the modernized way of e-learning and is successfully adopted by the audiences. Suppose you have a vast knowledge of a certain topic. In that case, you can create lessons on that particular field of area and then finally sell it online forums to earn money. You can either develop your website or even take help from third-party sites widely performing these tasks.
How to Create an Online Course
It is so easy today to create an online course due to easy to use online course platforms.
Let's look at some essential steps in the profitable online course creation process. By the end of this guide, it is guaranteed that this will equip you with enough knowledge to start building or creating your course and sell it online to your first audience.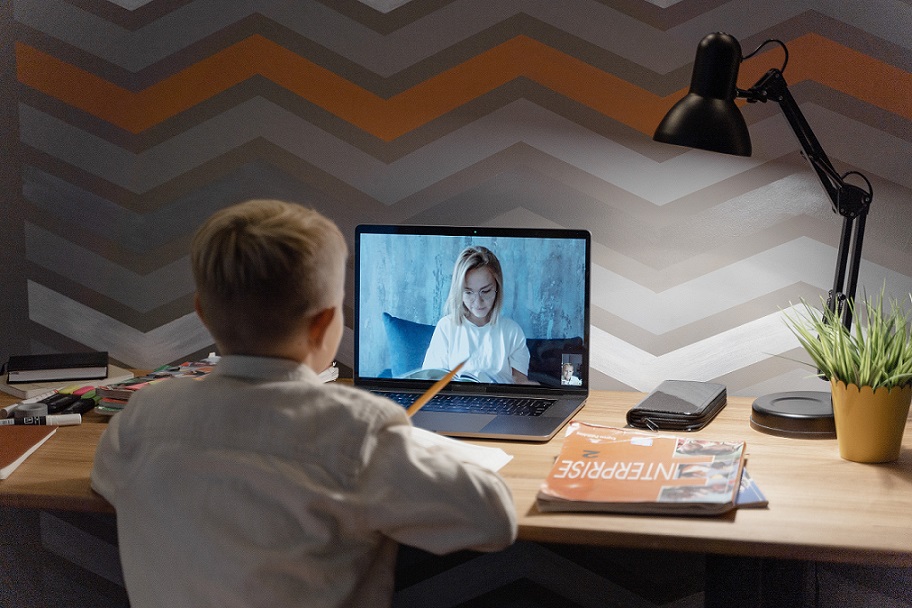 1. Choose The Topic Of Your Course
To start developing an online course, you will first need to brainstorm about what topic you can opt for. Be sure to possess sufficient knowledge in the field. Also, your choice of topic should not be too broad and must be something specific and unique at the same time.
Hence your topic should be distinctive and must not lack a unique selling idea. Due to the increased success of online courses, you will find a lot of competition in the market.
How To Make Your Topic Stand Out?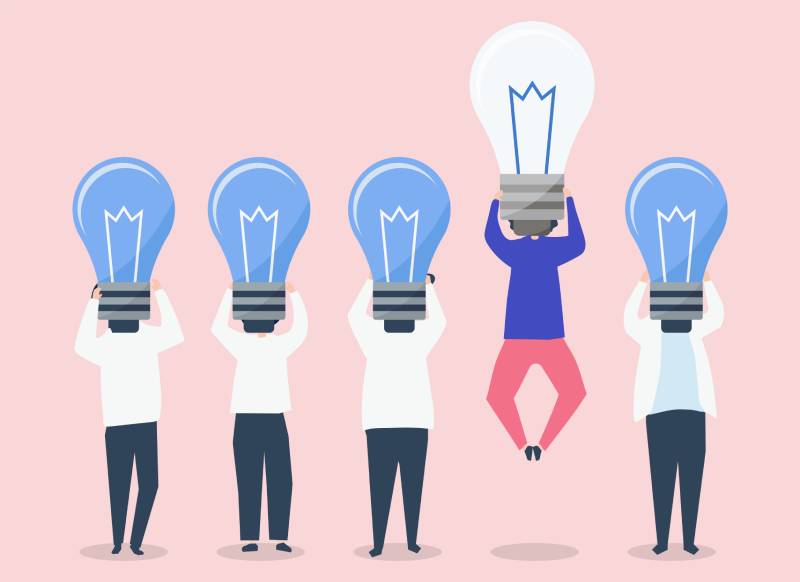 Firstly, choose something currently in huge demand, but there is not much quality content available on it. For example, let us learn about this factor; many tutors teach how to become a successful entrepreneur by exploring business-related ideas.
But as you know, it is a broad topic and can be enclosed in many sub-segments. For example, it could be discussing strategies, marketing, branding, financial plans, etc. It is not it; you can break down these topics into several ideas that you can successfully deliver.
In simple words, your aim should be to choose a topic that focuses on a not so broad niche, i.e., specific and unique, to stand out.
Popular platforms like Udemy and Coursera stick to particular topics that are broad. However, some sellers still sell their great courses following the strategy mentioned above. For example, you can find a course on starting a café or a restaurant or even what strategies to implement to sell skincare digital products.
The topic can also teach specific skill development in a particular field. It's best to work out these points. Moreover, the topic should suit your interests apart from being unique.
Where To Search For A Perfect Topic?
Now, when you know how to strategize about choosing your online course topic, it is time to learn where and how to find more details related to your particular niche. It will also be worth exploring what audiences demand and how your chosen topic correlates with it.
You can use search engine optimization to accomplish this. SEO is a popular strategy implemented by online sellers to look and explore the demand of their selling item through keywords. It will make you aware of the keywords people mostly search for, i.e., what audiences lookout.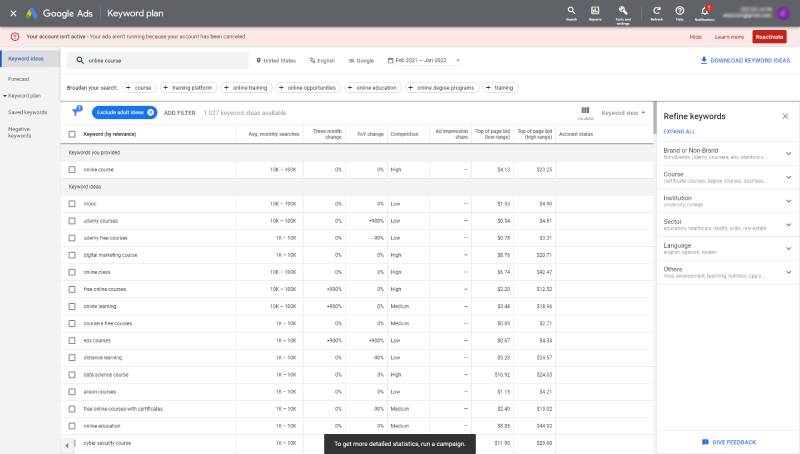 If you have several topic ideas, you can start searching them one by one at a Google free platform called keyword planner. To use it, you'll need a Google account. Once you enter your relevant topic into the search bar, Google will show the number of monthly researches made for that topic. It determines the demand for the topic—for example, how to run an online book.
If your topics aren't getting much keyword volume, i.e., fewer searches per month, it is time to think of more ideas. The topic of how to run an online book store might not have many searches compared to how to become a pro graphic designer, so you know which topic to opt for.
However, it would help if you also looked out for the market competition of that topic; there are hundreds of courses available on graphic designing, but not much on its sub-segment of how to run an illustrator so you can play around like this. You can also find third-party SEO engines that are paid and might produce better results than Google's planner.
If you think SEO is not your cup of tea, you have several other options to consider as well:
Search your chosen topic on QnA sites like Quora, Reddit, etc. Several other people like you want to explore a particular niche, and you might find a lot of FAQs regarding your topic; thereby, some learned people.
Social media platforms like Facebook groups, LinkedIn, Twitter, Instagram, etc., can also guide you in your journey or online learning more about your topic. Search for groups that focus on your topic, and you can get tons of information there regarding the topic and its sub-segments.
You can finally think and finalize a perfect topic for your online course business through the above guidelines. Now is the time to shift step number two to successfully selling your online course.
Looking for course ideas? Check out our article about online course ideas with examples.
2. Decide on the type, of course
When you successfully have a unique course idea, you will have to decide which type, of course, will suit your topic the best. This is vital to attracting the right kind of audience for your topic. Depending on your course's content, you can easily determine the type. Let's look at some of the most popularly used types of courses and their indications.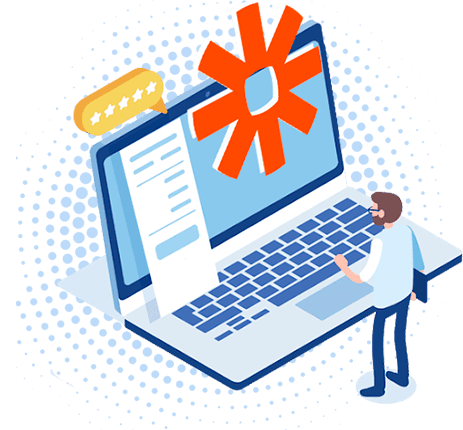 You can test a student's information and knowledge on your particular niche in such a course. For this, you can design several quizzes of different difficulty levels. It will only be possible if you have extensive knowledge of your topic and know every minute detail about it.
Bonus courses are provided complimentary with your online course. Everyone loves free stuff, and this type, of course, is best to attract mass audiences. You can offer free ebooks regarding your topic or offer private consulting sessions to your customers. Moreover, you can also offer audio lessons additionally. Bonus course is the best idea to inspire students to try your online course.
This course includes more than one online course on similarly connected topics sold at a single price. It is the best strategy to increase course sales as it provides a discounted price compared to individual courses' prices.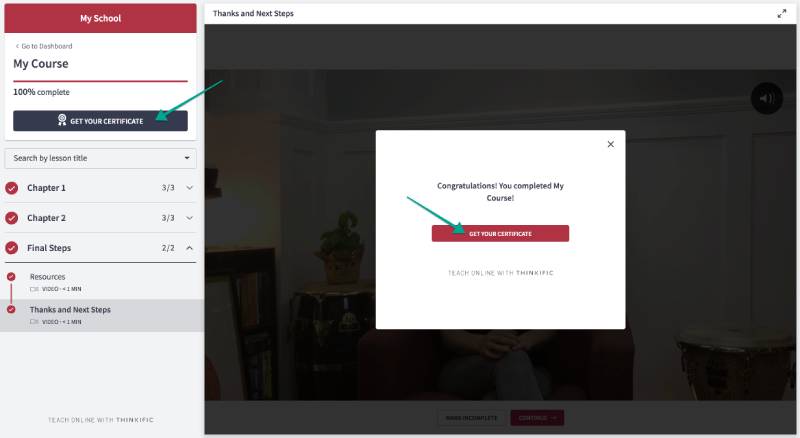 After completing certain requirements, the students are to be rewarded with certificates at the end of such courses. It ensures that the student has properly learned the course and meets the passed standards. It aims to validate the learner has followed all the instructions of the teacher and has grasped the basic plan of the lesson.
Shortly called demo classes to include online real person demonstration of related courses by the instructor step by step, for example, painting, cooking or musical lessons. These courses are for skill development with the important goal of teaching complete related procedures to the students.
Each of these courses is divided into units. Each section or module is released for students weekly or monthly, depending on the seller. The basic goal of these courses is to make sure that every student finishes learning simultaneously.
You can invite experts on your topic to deliver speeches in such courses. It is another good way to attract students to your class with big names.
The most in-demand type of online courses is those performed live. In such courses instructor interacts live with the students through a video format. Students and instructors can have a real-time chat, and the instructor can solve all the student's queries on the spot. These types of courses facilitate the interests of students.
These courses are like a trailer for your main course where the student will get an idea of what they will be taught regarding a particular niche. It is a good way to make students aware of what they are signing up for and how their expectations will be dealt with.
Courses like these are an important component of promotional strategies. They generate such leads that determine your target audiences to whom you can sell your main course.
Depending on your topic, you can also use two to three types of courses and sell successfully.
3. Research About The Topic
Now you can finally start developing your online course, but you will have to perform proper research on your topic for this. For research, you will have to follow some important leads discussed here. Make sure that your content is factual and contains no extra irrelevant information.
Read More: Best Market Research Tools
Researching your topic through different sources will give you an upper hand advantage over other courses in a similar niche. It is the fact that research will provide you with an undue advantage over your competitors. It will make your course look credible as students will opt for an expert, and it is not difficult to differentiate between an expert and a fraud.
Competitor Research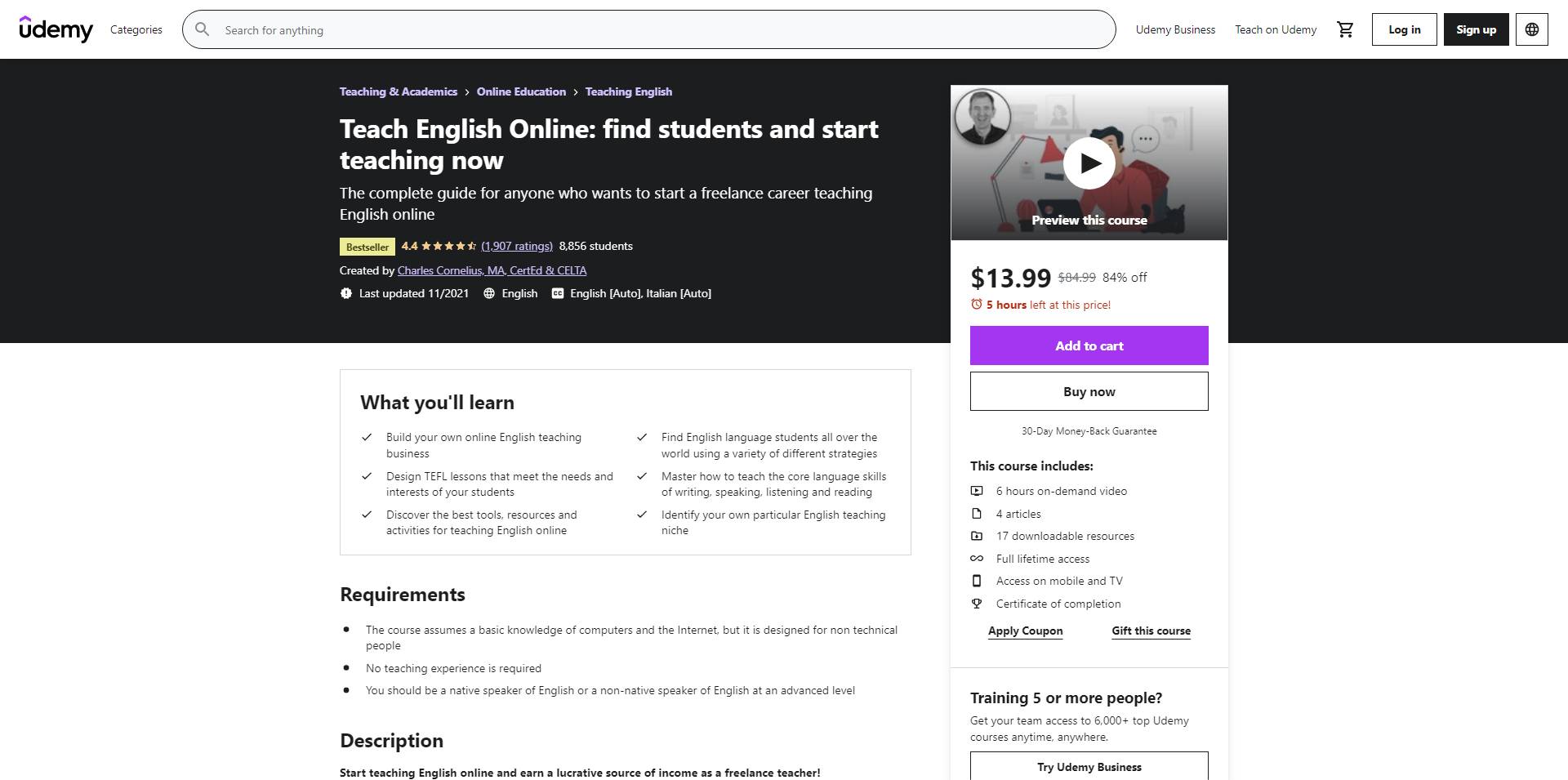 Suppose you are taking inspiration from your competitors' courses. In that case, you have to look for a few things by exploring their offered content. You can get brief details on what a class has to offer by looking at its outline and coming up with something better.
You can completely scan your competitors' courses and add factors in your course that they are majorly missing out on. By individually exploring each lesson, you can get an average idea about what topics are covered, class duration, and what you can offer additional activities to keep students engaged with the course if required.
On platforms like SkillShare, you can also brief instructors and their qualifications. Now using all this information depends on your learning experience in the field. We know that not every course will be perfect; they will be missing out on certain factors that students need to be educated on. By adding this to your course, you will provide a more comprehensive online education for the students.
4. Create A Course Outline
Each course is divided into certain sub-segments, and these sub-segments will be the topic of your course outline. Apart from subtopics, you also must ensure that they are presented correctly. A customer will first look at your course outline and course material, and if it fails to appeal to them, you'd, unfortunately, lose a buyer.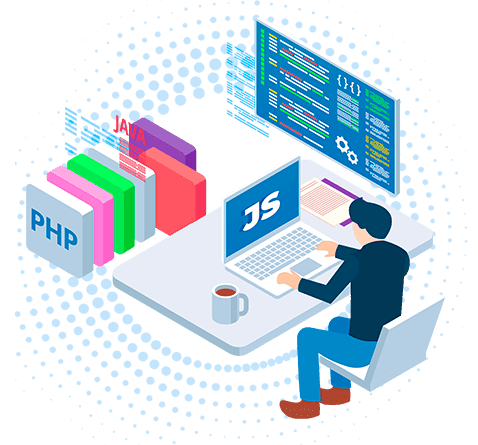 How To Make An Attractive Outline For Your Course
To achieve the making of a strong course outline, follow these simple steps:
Make A List Of Your Goals
Think about what you want your students to learn at the end of your course. Brainstorming about your goals will give you a better insight into your sub-topics.
Know Your Target Audience
You can set your outline based on the group of the target audience. If you have beginner buyers, you can start with the basics of your course. Moreover, if your audience is already aware of the basics, you can include complex topics in the outline.
Don't just jump from one topic to another; this might be unpleasant for some students. To avoid this, you can prepare quizzes as fillers after the end of each topic to summarize it. Students can also see how they are progressing in their subject matter expert this way.
Arrange The Sub Topics Properly
Your landing page templates should appear logical and not messed up. It is the key to attracting visitors into becoming your customers and should be properly arranged.
Some Other Data To Include
If you add this information to your course, you will notice a huge jump in selling rates.
Add a brief and interesting insight into your course and what students can learn through your lessons.
Add some details about yourself, your background, qualifications, and other activities you have performed. State all your achievements that can make students attracted to your credibility.
Also, mention the cost of your course on the landing page only.
If you are running a certification course, you should mention the passing requirements for the ease of students.
If your course has certain policies like attendance requirements or anything else, do not miss out on mentioning it. Moreover, if your course requires students to have certain equipment, you should inform them beforehand.
If your course is an advanced one, do mention what new skills and knowledge students must have before taking up your course.
5. Establish Goals And Objectives Of Your Course
As we already mentioned creating a list of goals is important to let the students know what they will be learning from your course. Let's discuss how You can do it precisely. An overall goal is not a bad idea, but your focus should be on stating the learning objectives of even the subtopics. You have various options to deliver, so; you can make a video or say things in bullet points.
I prefer to explain the goals in bullets to access them directly. Whatever skill you are teaching your students will certainly have different aspects, and mentioning each of them will make things better. Those students looking to learn a specific sub-topic will opt for your course by exploring that you have covered their desired topic in your course.
6. Build The Content Of Your Course
Finally, you have to build content on your topic to explore many mediums. Let's discuss a few of them here: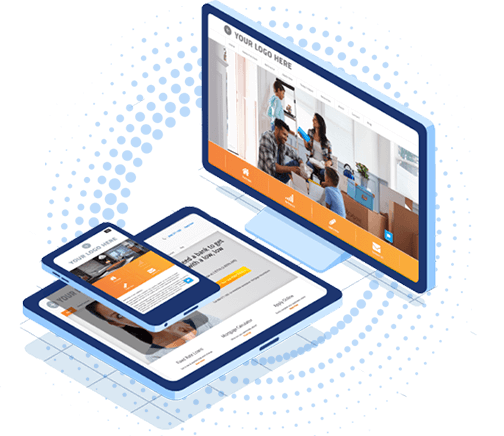 It is the most powerful medium of delivering lessons online. You can be creative with your ideas through this platform, and students will also easily learn directly through the instructor.
The only drawback of this medium needs a professional camera and microphone. Moreover, you will also be required to hire some professional video editors to deliver quality content or buy video editing software and give a considerate amount of time for editing.
If you believe in delivering your lessons live to your students, the webinar is the best option to explore. If you have a good quality webcam and microphone, you can host three sessions easily.
Read More: Best Webinar Software Platforms
They are almost similar to webinars. The only difference is that you'll be sharing your desktop screen with your students. It proves to be helpful when teaching about technical issues. You can show live examples to your students for better understanding.
You must be thinking that podcasts are solely hosted for entertainment purposes. Still, you can also use them to deliver educational lessons.
Read More: Best Podcast Hosting Sites
Ebooks are beneficial as you can offer complementary information to your students on your course topic. You can also give them a bonus with your main course or even use these to generate audiences for your main course.
Choosing the medium of your course is very important. For example, if your course has lots of technical information, a video tutorial with a real personal demonstration is the best idea. Moreover, if your course topic is casual, you can prefer podcasts medium. You should know about the best screen recorders for audio and video recording purposes.
You should also invest in high-quality equipment as the quality of your course will have a huge impact on your sales. You can use Microsoft Office, Powerpoint or other third-party apps for the easiest ebooks and slideshows. Since you will be just repurposing the already available information according to your design, it can be done if you are good at technical stuff.
7. Choose A Platform For Your Course
When you have successfully created your course content, it is time to sell it. Choosing a perfect course platform is necessary to promote your idea and profit from it. You can choose from several options, remember each one has its pros and cons.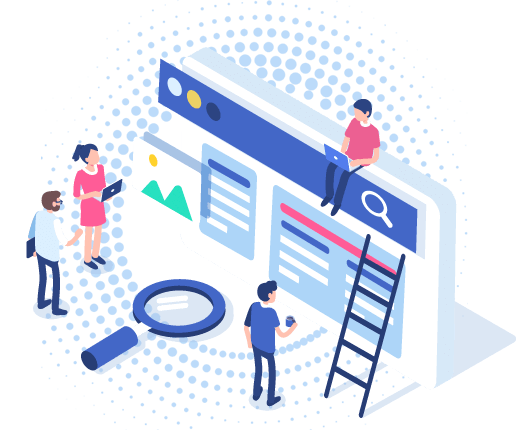 If you want to sell courses without the involvement of any third-party site, you can choose this option of a self-hosted platform. For this, you must have your website. If you already have one, you can successfully start by installing an LMS plugin which will make things easy for you.
Advantages
You can keep 100% profit for yourself
Control over marketing strategy
Disadvantages
Complicated
No built-in audiences
Online course platforms are the best if you don't wish to get involved in marketing, selling, and other similar processes and upload your course content. Few such sites are Coursera, Udemy, Skillshare, etc. Your responsibility is to submit your course, and the site will handle everything else.
Advantages
Users can find your course at the place where they browse their desired content.
Finding courses is easy for students
Audiences built-in
Disadvantages
They take some percent of money out of your sales
No control over pricing.
Learning Management Systems
LMS platforms are the best combination of self-hosted and online selling platforms. Their source of earning is through membership fees; hence, they take no amount from your income. Thinkific and Teachable first online course platforms are a few examples of the best LM$ platforms.
Read More: Thinkific vs Teachable
Advantages
Flexible
Easy To Setup
It takes no amount from your sales
8. Gather Feedback From Early Adopters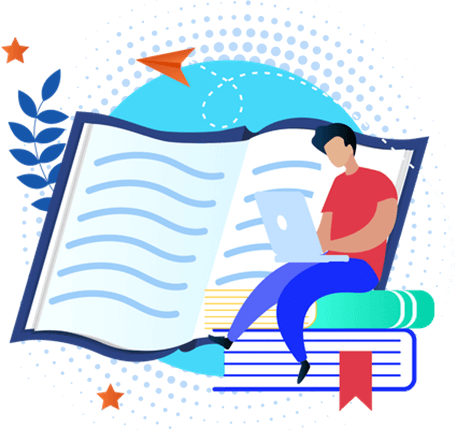 You have given your best at creating your course content, but it might still not be market-ready until tested by some early adopters; they can even be your family or friends. Let them look at your work through a third-person view and explore if everything in your course is up to the mark.
If your course is intended for beginners, you should choose people who do not know your course to overview your content. If you face problems finding positive reviews for your course content, we have an amazing idea for you.
Your course can be made available via your email list, and you can use their input. As a token of thankful gesture, you can make the course available free of cost. You can even make your other courses free exclusively for them as they perform such an important task for you.
Moreover, you can also use online forms to make a collective copy of all the feedback you receive. For this purpose, you can use an unpaid platform of Google Sheets or a paid one for more convenient results. You can display the form on your course's landing page to attract more audiences.
9. Plan Proper Pricings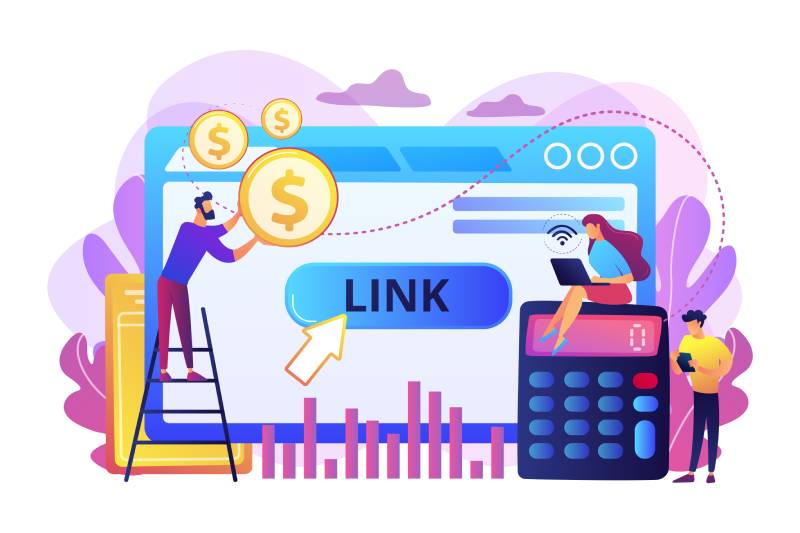 Finally, the last step is selling your course online, for which you will need to decide on the appropriate pricing model for your course. You will have to make a middle way since your goal is to earn money and not make it too costly for the students. If you aren't much aware of your content's price, you can always take an idea from your competitors. To do so, you can follow a few strategies.
When To Keep A High Price
You can only justify the high prices of your course in certain situations;
Either the length of the course is too long and covers extremely complex topics
When you are an expert and well-known person in that particular field
When you are a well-known person in the community and people, admire you
These factors might force students to pay higher prices than average. But it is still important to carry out proper research because if you overprice your course, you will be more on the loss side.
Course Underpricing Threats
Suppose you are a newbie in an online course selling business. In that case, you might consider keeping low prices as a strategy to become known in the market. It has its disadvantages because it might discourage you from focusing less on digital marketing since your profit from the course is too low.
Students might end up thinking that low quality is the reason behind your cheap prices. With a meager passive income, you won't set a proper advertising budget. Suppose the online course marketplaces take such a bizarre step. In that case, they might lose their instructors because there'd be not enough salary to pay them according to their standards.
How To Sell Online Courses
Let's look at five strategies to make your online courses an absolute success.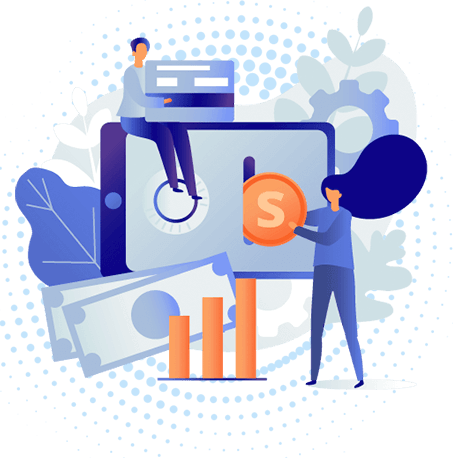 Know Your Target Audience
You cannot create an awesome online course without having a target audience in your mind. Once you have discovered these, you must learn about the goals thinking process and what content they'd prefer to learn. It will help you in delivering specific content of their interests.
Research Your Competitors
You should explore other courses in the similar niche of your course and look at how you can do better than them. Take notes on their course is missing and include those in your course. To be precise, your course content should have a unique selling point that other competitors in similar fields.
Market Smartly
You can perform marketing of your course for better reach through several options. You can use email marketing campaign tools to send regular emails promoting your courses. Moreover, if you opt to sell your course on online websites, they will do the work of marketing for you efficiently. You can also market your course through social media platforms using relevant hashtags.
Price For Profitability
Some trainers might develop queries like why people pay for their content when so much free content is available. People prefer quality content and pay for it if it matches their standards. Hence you can keep prices according to your investment and ensure that a considerable amount of profit goes to your pocket for your efforts.
Make An Investment In The Right Software
If your course is an online video course, you will require an LMS. Besides being able to create and manage your content visually, it has several other features that are useful. Like other software available in the market for delivering top-notch quality results, you spend money on the best one.
Read More: Best Online Course Platforms
Conclusion
Finally, many people are interested in developing online courses as it is a pleasant way to earn some money online. Moreover, you can also spread your knowledge to a vast audience. Most people believe that developing and selling an online course is too difficult, but nothing like that. You need to research and plan properly to have a successful online course creator's job.